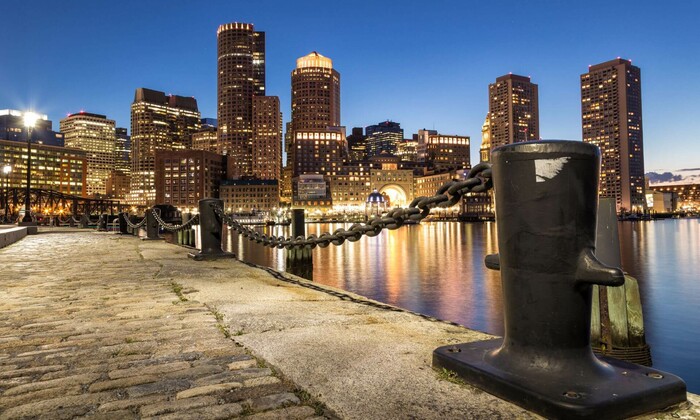 Boston lives up to the hype, and its beauty makes it one of the most incredible cities in the U.S. Whether looking for the best bars to grab a drink or family-friendly activities, the city richly caters to the needs of almost every individual mind. There are historical enthusiasts, sports fanatics, food champions, university students, etc.
However, with its large population comes its fair share of crimes. Here is a list of dangerous neighbourhoods so you stand a better chance of staying clear of the worst headaches.
Current Crime Situation in Boston
In Boston, killings remained nearly flat yearly, making the city less safe than 83% of U.S. cities. The overall crime rate dropped by 1.5% compared to 2021. There were 41 homicides investigated in 2022, compared to 40 in 2021. There were also 167 reported rapes in 2022, down 25.8% from 2021.
In 2022, the vast majority of violent crimes committed in Boston were assaults, making up 73.5% of the total violent crimes recorded in the city. Robberies contribute to a distant second form of violent crime, only 19.8% of total violent crimes. There were 11,614 property crimes in Boston, including 1,342 burglaries and 9,118 thefts.
Meanwhile, the violent crime rate in Boston is nearly double the national violent crime rate, which is 42% higher than the national average.
Top 10 Most Dangerous Neighbourhoods in Boston
1. Mattapan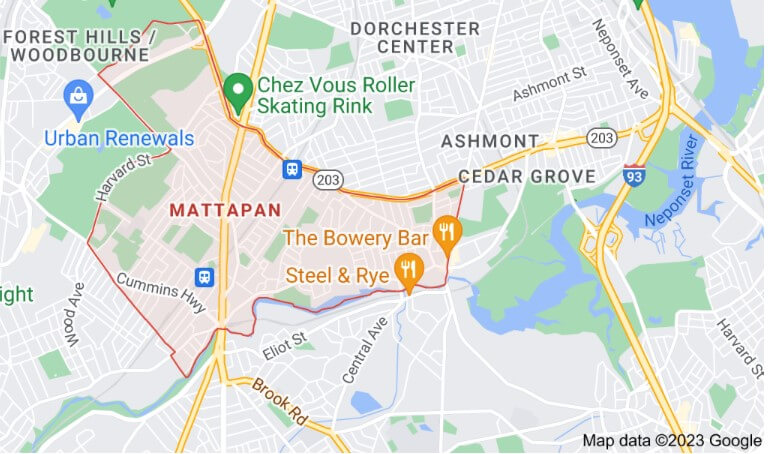 Initially a section of Dorchester, this neighbourhood of 42,727 people known for Caribbean cuisine suffers a high crime rate.
It has a reputation for crime, especially firearms, drugs, and violent crime in general. Unsurprisingly, the crime rates are 47% higher than the Boston average.
Despite constant community initiatives and anti-violence strategies, according to data from the Boston Police Department, violent crime is primarily concentrated in Mattapan, alongside two other neighbourhoods. The city saw 56 shootings in the first half year of 2023, just under the 63 that occurred half year of 2022. But there have been more than double the fatalities: 16 people killed, compared to seven in the same period in 2022.
You rarely hear of panhandlers and pickpockets, so being mugged is infrequent. Exploring the neighbourhood via walking or bike riding is only safe during the day, and women travelling solo are advised to be seen less after sunset. Residents have a 1 in 31 chance of being a crime victim in this neighbourhood.
2. Roxbury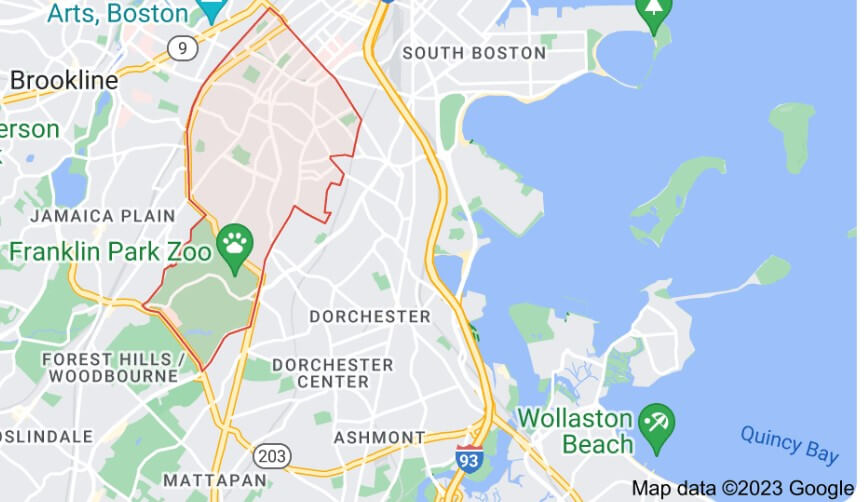 Although this is a historically black neighbourhood with a lot of culture and history, it is legitimately one of the worst neighborhoods in Boston. Roxbury had many more crimes and violence years ago, and the stigma has hung around. The violent crime rate is approximately twice the typical rate of Boston and 230% greater than the national average.
The 59,696 residents in Roxbury are exposed to a total crime rate of 4,555 per 100,000 residents, 107% higher than the Boston average. Most of the crime is property crime, at 71.8% of the total crime, but violent crime is also a problem. The police are as present as possible but are hardly felt, according to the residents.
Visitors and female travelers are encouraged to restrict their walks and bike rides to daytime only, as nighttime could be sketchy. Female solo travelers are expected to travel accompanied at all times within the neighbourhood. Petty crimes happen less often, but caution is to be taken to protect your properties when you park in a non-recognizable area or while on public rides.
3. South Boston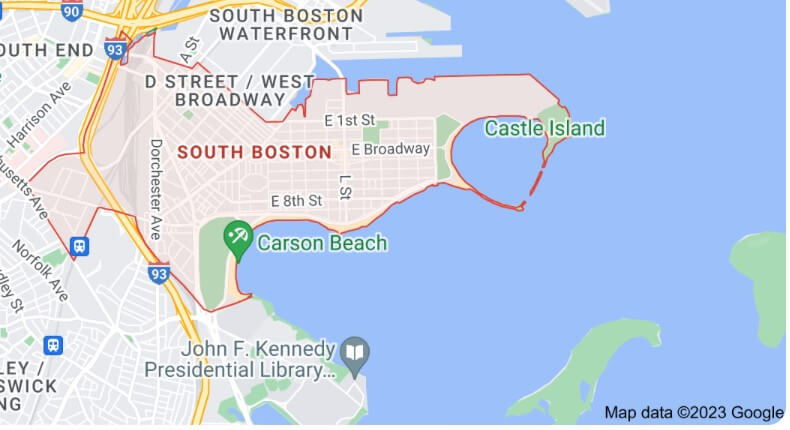 South Boston, or Southie, is directly south of downtown, and in these modern times, it is a vibrant, bustling, diverse district filled with dive bars and trendy eateries. Like the surge in gun violence and other crimes driven by gangs and street crews, certain sections of South Boston are infamous for street-related crimes. Most violent cases exist as an effect of drug addiction - heroin and non-heroin opiates, like oxycodone.
Is South Boston safe? The 41,090 residents in Southie encounter a crime rate 13% lower than the Boston average. The total number of reported crimes in 2022 is 1,917, with violent crimes being 495 and property crimes being 1,422. The police presence is said to be robust, and response times are commendable.
South Boston is safe during the day, so strolling and bike riding are encouraged. However, safety is not guaranteed during late hours at night, especially for females travelling solo. The area around Andrew Square is still known as rougher than others. So generally, don't walk down shady alleys at night, and keep to well-lit public areas. In this neighbourhood, you're absolutely fine as long as you stay aware of your surroundings and don't engage the crazies.
4. North Dorchester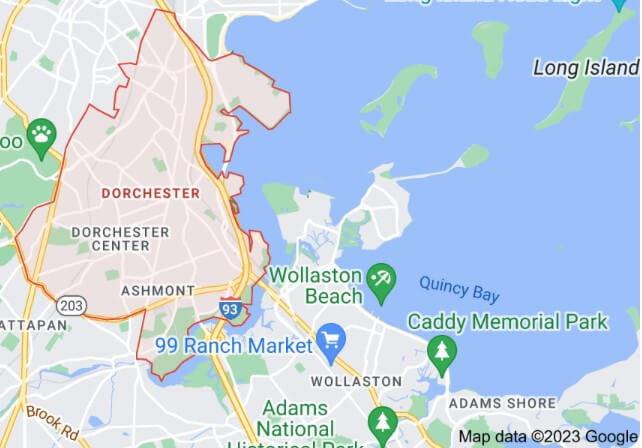 This is a large neighbourhood and one of the dangerous areas in Boston where bad things happen. It has a high crime, a high poverty rate, along with a reputation for gang activity. North Dorch­ester has around 26,430 resid­ents and a total crime rate of 3,491 per 100,000 residents in 2022, exceeding the state average by 49%.
North Dorchester also recorded 78% of Boston's theft incidents, which happens even with officers patrolling at intervals. Theft incidents must be taken seriously by guarding properties and valuables as best as possible. When on the move, it is best to opt for the cashless system like credit/debit cards options. Although, it is quite safe to go with public transportation.
Biking and walking are good tools for seeing the various parts of the neighbourhood, but they should be done before sunset. In this neighbourhood, it is not so wise for women to travel solo late at night. Locals have a 1 in 29 chance of being a crime victim in this neighbourhood.
5. South Dorchester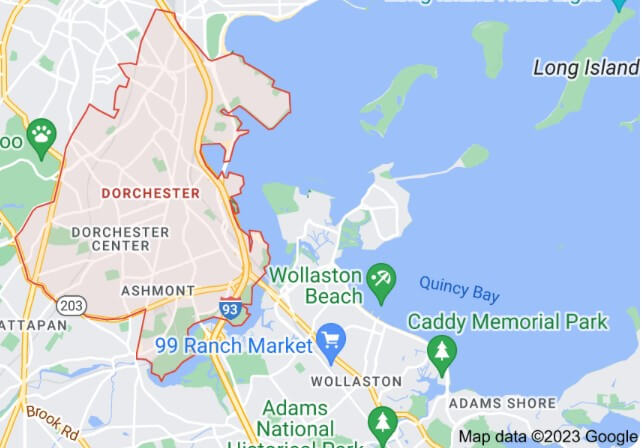 South Dorchester is an urban neighbourhood with high chances of getting mugged, assaulted, or caught. The majority of these 68,359 Residents highlight that shootings and other violent activities have been constant. Getting raided for guns, drugs, and prostitution is regular. Although patrolling officers are visible, they are not yet very responsive.
With South Dorchester crime rates 49% higher than the Boston average, FBI 2022 data shows Assault as the top priority for violent crimes as Theft is for property crime. The total offence recorded was 3,281 per 100,000 people, while violent and property crimes were 851 and 2,430. Statistics show that violent crimes are 40% higher than the national average, while overall crime rates are 242% higher than the national average.
Odd hours for walking or bike riding across the neighbourhood are any time after sunset. After which, it becomes dangerous, primarily for females journeying alone. Better still, in terms of good-enough security, locals recommend taxis and Ubers. If it is not possible, be cautious in public rides and stay alert with your purses and wallets to guard your cash.
6. Central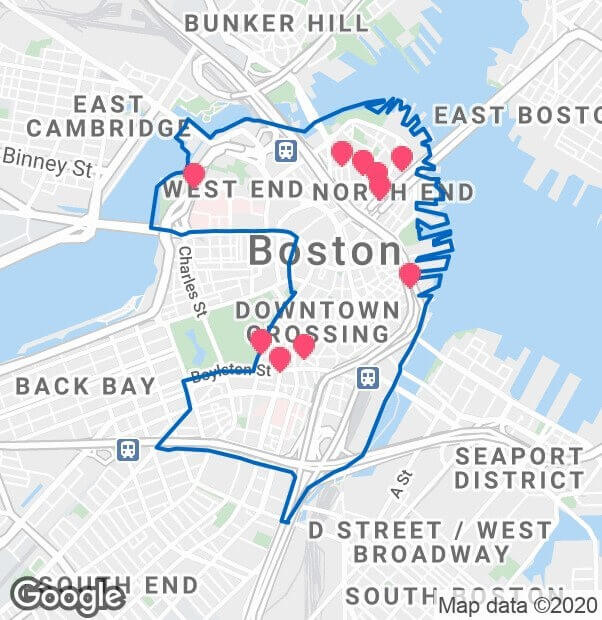 Central is a great place to reside, with its culture, restaurants, activities for the outdoorsy bunch, and historical sites. This neighbourhood in Boston, with an appro­ximate population of 33,000 people, is recognized for its high crime rate, surpa­ssing the state average by 152% and exceeding Boston's average by 169%.
It seems as though violent crimes take a huge chunk of the total crimes reported in 2022, which is 317% higher than the national average. However, property crime remains on the rise, having a total of 4,307 crimes per 100,000 residents against violent crimes, with 1,616 crimes.
The locals advise to visitors, especially females journeying alone, is to stay away from night walks. This you can do during the daytime though. Public transportation may be relatively safe, but you can be safer guarding your valuables and cash intensely and intentionally. In this neighbourhood, residents have a 1 in 17 chance of becoming a crime victim.
7. South End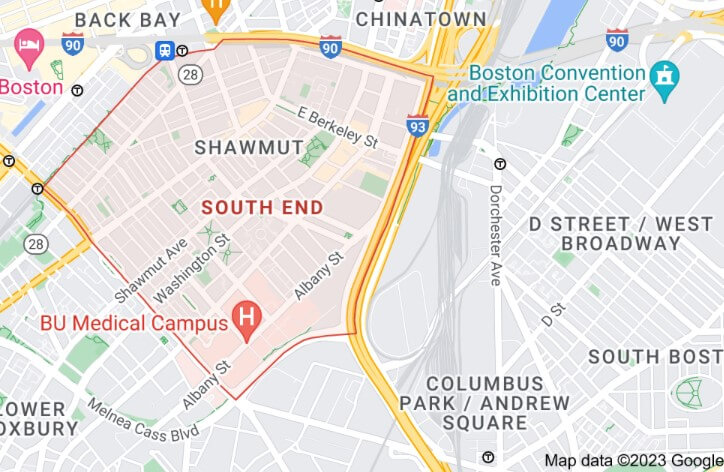 South End would be attractive to people new to Boston, and it's easy to see why. It is a trendy district and you will find a delicious food scene, numerous eateries, and kind people. It also harbors one of the city's areas to avoid in Boston divided by the gangs into different territories. The 33,120 residents live with a total crime rate of 3,658 per 100,000, exceeding the state average by 129%.
The South End by Boston Medical Center is probably the worst area of the South End. There is a large amount of homelessness and drug usage there. South End is very different than it was in the late '80s. It is on the border of some rougher places, with assaults and shootings. And there is a unanimous agreement that the police are responsive, but the neighbourhood still isn't safe.
Nevertheless, this city is good for walking or exploring around in the daytime and nighttime. With precautions adhered to, women can travel safely alone. Cash shouldn't be carried loosely around and public transportation comes safe with no troubles.
8. Hyde Park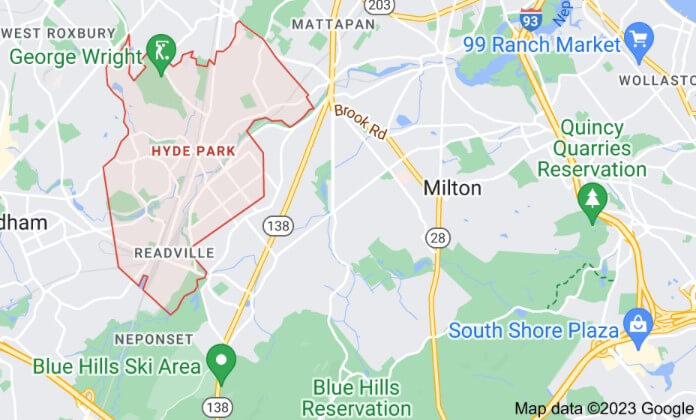 Hyde Park is Boston's southernmost neighbourhood with a suburban vibe, situated 7.9 miles south of downtown. This neighbourhood has a motto, "A Small Town in the City", and has a population of 38,370. Hyde Park is another high-crime neighbourhood. It used to have a worse reputation, but since three of the surrounding towns are Dedham, Jamaica Plain and Milton, it was quickly gentrified.
Majority of crimes in Hyde Park relate to property, like burglaries, theft, and assaults do occur, which is the greatest in violent crime. But out of a total crime of 1,759 per 100,000 residents, 73.7% are all reported property crimes. Property crimes are 19% higher than the national average, and the security by patrolling officers is relatively good.
Hyde Park has Roslindale and West Roxbury as neighbours, and the Readville area is very safe. But the North part of Hyde Park, close to the Mattapan line by River Street, is not so significant. And the further north, the sketchier it becomes. While moving on foot or bikes may seem like a good idea as daytime is usually quiet, nighttime is more peaceful. So, walking alone tends to be spooky, especially for female solo journeyers. Public rides may be safer recently, but it's wise to secure valuables still and cash out of sight.
9. Jamaica Plain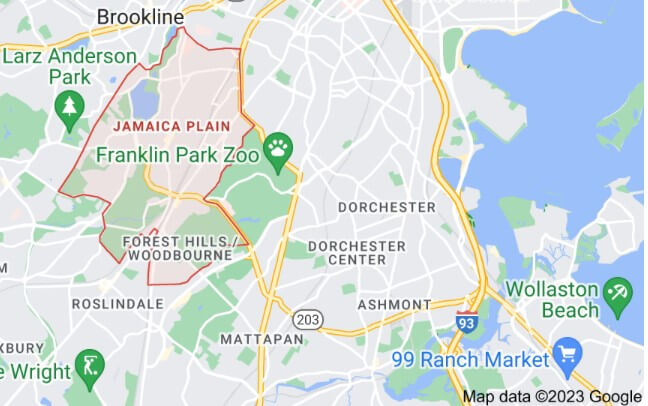 Jamaica Plain (J.P. to locals) is one of Boston's most diverse neighbourhoods and was once described as the "Eden of America". It is also where much of the Boston crime occurs, so you'll want to be careful going into many areas. Although there is a significant police presence to control it, the rise in gang violence means it should be avoided if possible.
J.P., with a population of 47,098, has violent crimes 18% higher than the national average. Violent crime predominantly consists of assaults and burglaries happening sporadically, and they are less common than property crimes. According to 2022 FBI statistics, the crime rate is 1,852 per 100,000 residents, with 75.2% occurrence of property crimes.
J.P. has frequent robberies, so it is best to be safe. Keep valuables and cash hidden and secured, especially in public transportation. Walking and biking should only be exercised at daylight hours, as it is dangerous for a woman to walk anywhere late at night. Jackson Square and along Centre St. is very well lit. So, for a woman or anyone who may feel unsafe walking alone, the lighting is not as good on the side streets.
10. Roslindale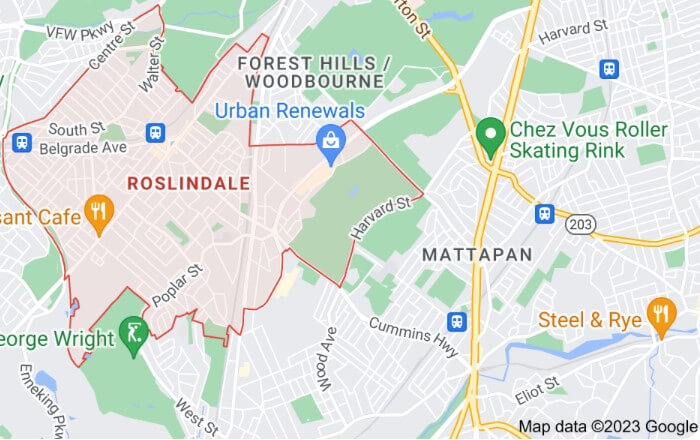 This is a reasonably large neighbourhood with almost 32,000 residents. They once called this neighbourhood the "garden suburb" of Boston. Roslindale faces prevalent property crimes, especially Theft and break-ins, although crime has decreased by 17% over the years. Residents feel that current incidents do not match the statistics. It's not unsafe except very late at night, but this is definitely not the most excellent part of Boston sometimes.
Roslindale had an estimated 1,341 reported crimes per 100,000 people in 2022, although the recorded violent and property crimes are lower than in other places. You'll be fine if you don't go looking for trouble and use common sense. If exploring at night, the solo travelling females must be accompanied.
You need to take caution when moving around for fear of worthwhile items being stolen. Don't keep everything unlocked.
The Safest Places in Boston
Crime in Boston is very localized. Even in dangerous neighbourhoods, you'll find safe places to live – especially in large communities. Here are some of the best places to visit or live in Boston: Brookline Reservoir Park, Boston Public Garden, Charles River Esplanade, Halibut Point State Park, Boston Public Library, The Fenway Garden Society, and Castle Island.
Conclusion
Like any large city, Boston has its share of crime. However, do not be discouraged from visiting. This city receives over 15 million visitors annually, so that you can see plenty of safe places. Only be aware of your surroundings, and don't be in danger. And the dense population of cultural groups around the city can make you feel like you've travelled worldwide.