The wealth of beauty in Boston shapes the city as one of the most astounding cities in the US. The city richly caters to the need of almost every individual mind - sports fanatics, historical enthusiasts, university students, food champions, etc. It is just about the ideal place to reside, with its array of arts and culture, restaurants, activities for the outdoorsy bunch, and historical sites.
However, with its large population comes its fair share of crimes. Here is a list of dangerous and safe neighborhoods so you stand a better chance of staying clear from the worst headaches, and never have to wonder, 'how safe is Boston'?.
Top 10 Most Dangerous Places in Boston
You ask, what are the bad neighborhoods in Boston?
1. Roxbury
This is a neighborhood with a population of 63,672. The crime rate in West Roxbury of recent is a lot lower than it used to be in the late 1990s. Nonetheless what exists is still a high crime that ranks the neighborhood as one of the most dangerous neighborhoods in Boston. Just like in the past, there are all sorts of killings - stabbing, shooting, murder, etc. The violence in this neighborhood appeared to take a break only to resume back but in a slower force.
Police statistics show that rape, murder, and assault had fallen between 10 -22% since 2014, but the residents feel that current incidents do not match the statistics. Especially in 2017 with reports of seven men shot at a cookout on Zeigler Street. There is a unanimous agreement that the police are responsive, but the neighborhood still isn't safe.
Visitors and female travelers are encouraged to restrict their walks and bike rides to day time only, as night time could be sketchy. Female solo travelers are expected to travel accompanied at all times within the neighborhood. Petty crimes happen less often but caution is to be taken to guard belongings when parked in unfamiliar areas, or while in public transportation.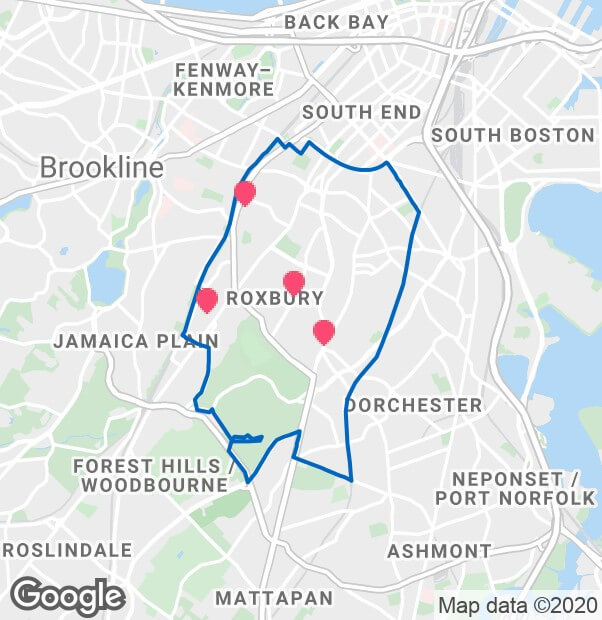 Read: https://www.niche.com/places-to-live/n/west-roxbury-boston-ma/#crime-safety
2. Mattapan
Before 2013 when there seemed to be stability in the decrease of crime, Mattapan had the most incredible high reputation for crime. A large portion of the neighborhood was run down and residents also struggled with gang-related activities. The years 2016/2017 ended with an unsettling feeling. There was always someone gunned down or fatally shot or some random shooting. No kidding, this is one of the areas of Boston to avoid.
There are 39,010 residents in Mattapan exposed to violent crimes 137% greater than the national average. The police are as present as they could be, but they are hardly felt, according to the residents. Panhandlers and pickpockets are rarely heard of, so being mugged of cash seldomly occurs.
Exploring the neighborhood via walking or bike riding is only safe during the day, and women traveling solo are advised to be seen lesser after sunset. Residents have a 1 in 30 chance of becoming a crime victim in this neighborhood.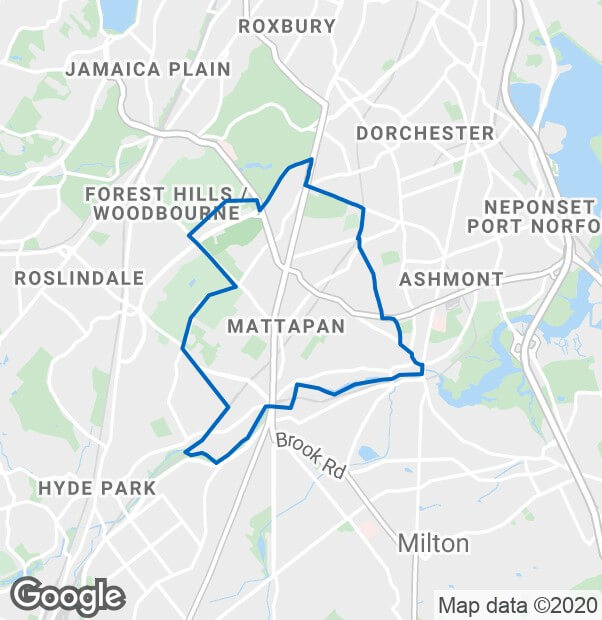 Read: https://www.areavibes.com/boston-ma/mattapan/crime/
3. Jamaica Plain
Gang violence is still a thing in this neighborhood. With this comes drive-by shootings, drug-related or petty fights, and a barrage of unnecessary high violence. Jamaica Plain gets more dangerous when closer to Jackson Square and Egleston. The police presence is visible and large enough for this neighborhood of 45,158 people.
FBI statistics reveal 2018 data for total crime in Jamaica Plain as 1,944 per 100,000 residents, with 452 estimated for violent crime and 1,492 for property crime. As much as shootings happen, in recent times they have been far spaced, but common thefts occur on the regular. There is no hiding that this neighborhood is one of Boston neighborhoods to avoid. Therefore valuables and cash need to be hidden and secured especially in public transportation.
Walking and biking should be exercised at daylight hours only. If exploring at night, for the solo traveling females, ensure to be accompanied. One's chance of being a crime victim is 1 in 52.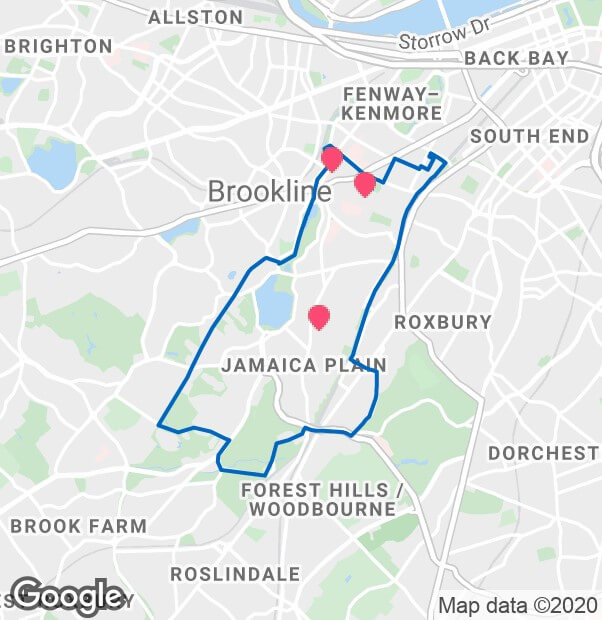 Read: https://www.areavibes.com/boston-ma/jamaica+plain/crime/
4. Hyde Park
35,116 people occupy this neighborhood which has livability score considered average. The crime rates are 30% lower than the Boston average and 28% lower than the national average. Hyde work has a very minimal crime rate, asides the regularly pronounced thefts. Pricey items, valuables, and cash are required to be in safe and secured areas of the car, out of visibility, or strapped in purses/ wallets. The security in this neighborhood is enhanced by patrolling officers.
While moving on foot or bikes to explore Hyde Park may seem like a good idea as daytime is usually quiet, night time is quieter. And the further north of Hyde Park, the sketchier it becomes. So walking alone tends to be spooky, especially for female solo journeyers. There are a few hotels that come recommended in this district to spend the night rather than endanger oneself on a walkthrough.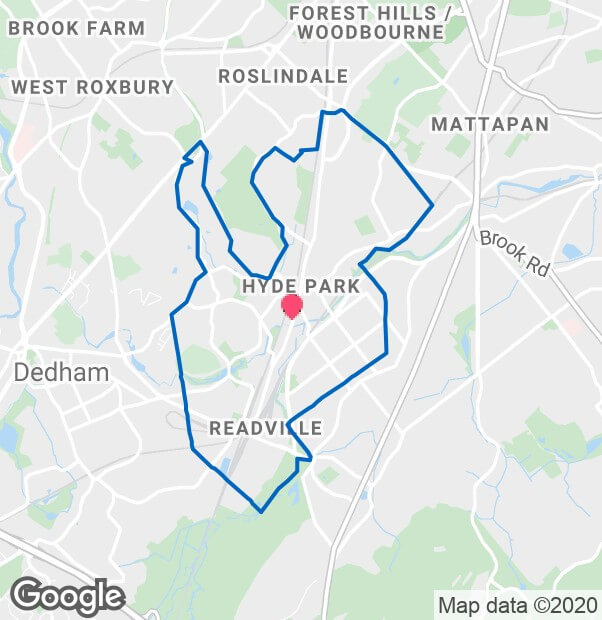 Read: https://www.areavibes.com/boston-ma/hyde+park/crime/
5. North Dorchester
This neighborhood's bad reputation on high crime rate and gang activity still stands, making this one of the worst neighborhoods in Boston. Residents emphasize the frequency of robbery incidents as something to look into. The extent of crime was only understood better in 2009 and 2010. In 2009, From Boston dot com, almost half of the total of Boston's murders originated in Dorchester. In 2010, 44% of Boston's recorded murder incidents also hailed from Dorchester.
To better secure this neighborhood of 27,791 people, officers patrol at intervals. Theft incident is to be taken seriously by guarding properties and valuables as best as one can. And when on the move, better to employ the cashless system and use credit/debit cards mostly. Public transportation here seems safe enough.
Biking and walking are good tools for seeing the various parts of the neighborhood but should be done before sunset. In this neighborhood, it is not so wise for women to travel solo late in the night.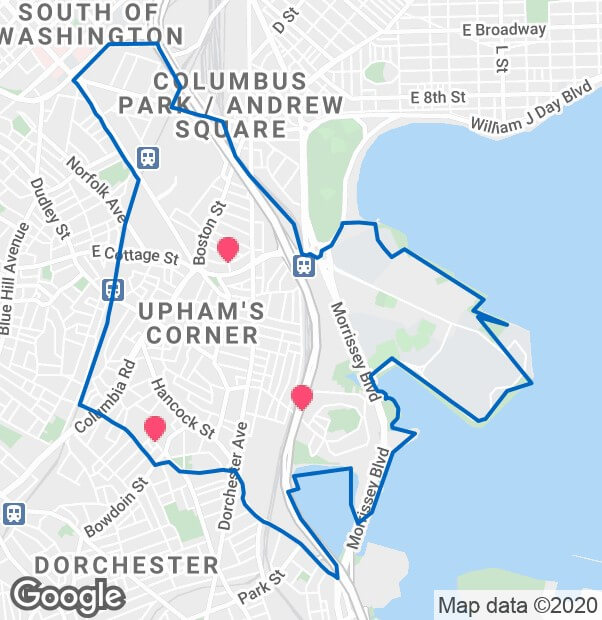 Read: https://www.areavibes.com/boston-ma/north+dorchester/crime/
6. South Dorchester
Despite the increasing violence in Boston, and also in this neighborhood, more people appear to be moving into South Dorchester. Nearly 15% of Boston's total population, 66,765, lives here.
From the Boston Police Department, the majority of the crime numbers were good. There was a 10% fall in the crime rate from 2016 to 2017, with decreased incidents of burglary and robbery. Generally, about 200 fewer incidents were reported when compared to 2016. However, homicides increased, spiking this area up as one of the dangerous areas of Boston.
Residents highlight that shootings and other violent activities have been constant. Neighbors getting raided for drugs, guns, and prostitution are normal. Patrolling officers are visible, yet not very responsive.
Odd hours for taking a walk or bike ride across the neighborhood is anytime after sunset. After which it becomes dangerous, mostly for females journeying alone. Preferably, for better security, taxis, and Ubers are recommended. If not, take caution in public rides and be alert for your cash in purses and wallets.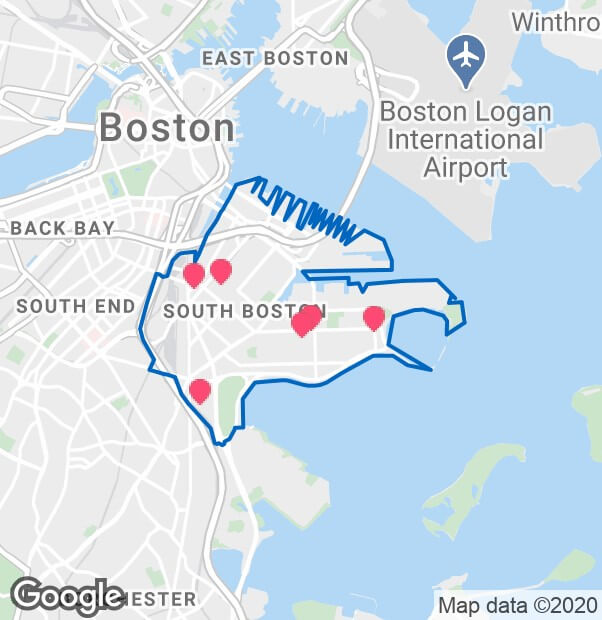 Read: https://www.areavibes.com/boston-ma/south+dorchester/crime/
7. East Boston
The number of people occupying this neighborhood is 43,436 with the predominant population Hispanics/Latinos. Eastie, as fondly referred to as by the residents, appears in the news mostly for violent crimes. There are stabbings, shootings, and murder now and again earning this neighborhood as one of the most dangerous areas in Boston. This caused the police officers stationed to be increased.
Also, East Boston crime mainly is the presence of drugs, drug addicts, and gang activities which has been prevalent since the 90s. Gang rulings by Boston Red Dragons, Oriental Boy Society, and many others.
For exploring, walking, or biking only within the early hours of the day is advisable. Most places are sketchier by nighttime, and not suitable for females traveling alone. Avoid areas as Maverick and Eagle Hill. Is East Boston safe? Safer places in Eastie are closer to Orient Heights or Jeffries Point. Public transportation has come with zero escalations and seemingly, less cash theft. Hotels with good reviews are very few and away from the neighborhood.
Read: https://www.areavibes.com/boston-ma/east+boston/crime/
8. South Boston
Here is one of the bad parts of Boston. Home to 38,206 people, this neighborhood has seen the worst and the best phases. South Boston was once a renowned rough patch neighborhood. It was so extreme that it was adapted into movies. While the crime rate has dropped significantly over the years, this neighborhood is still plagued by gang activities and open drug abuse. Most violent cases existing are as an effect of drug addiction - heroin and non-heroin opiates, like oxycodone.
Is South Boston safe? South Boston is safe during the day so strolling and bike riding are encouraged. Safety is not guaranteed during late hours at night, especially females traveling solo. The area around Andrew Square is still known as rougher than others.
Public rides may be safer in recent times, but it's wise still to secure valuables and cash out of sight.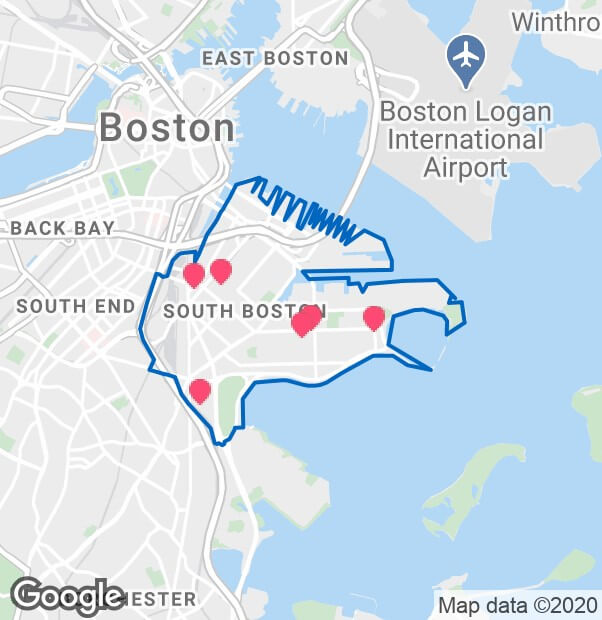 Read: https://www.areavibes.com/boston-ma/south+boston/crime/
9. Central Boston
Located right in the center of the city, this neighborhood has a total of 33,579 residents. FBI records have it that the crime rates are 135% greater than the Boston average and 141% greater than the national average. It seems like violent crimes take a huge chunk of the total figures being 320% greater than the national average. However, property crime remains on the rise having a total of 4,610 crimes per 100,000 residents against violent crimes with 1,597 crimes.
Residents are advised to abstain from night walks especially females journeying alone but can undertake so during the daytime. Public transportation, although safe, should be guarded with cash and valuables.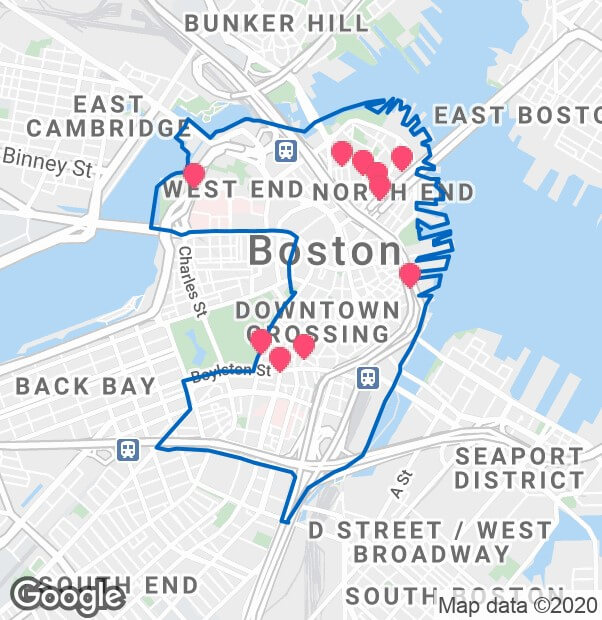 Read: https://www.areavibes.com/boston-ma/central/crime/
10. Charlestown
This neighborhood has about 17,208 residents. For Charlestown, Boston crime, the majority of the crime is shootings and drug dealing, especially at the eastern end. This makes it one of the bad neighborhoods in Boston. Property crime, though better than other neighborhoods, still stands out at 1,632 for every 100,000 residents.
Exploration fairs better during the day while on foot or with bikes. If you're a female, it is advised to travel in packs at night, if you have to. The best parts of this neighborhood are along Main St and on Monument Square. In Charlestown, you have a 1 in 49 chance of being a crime victim.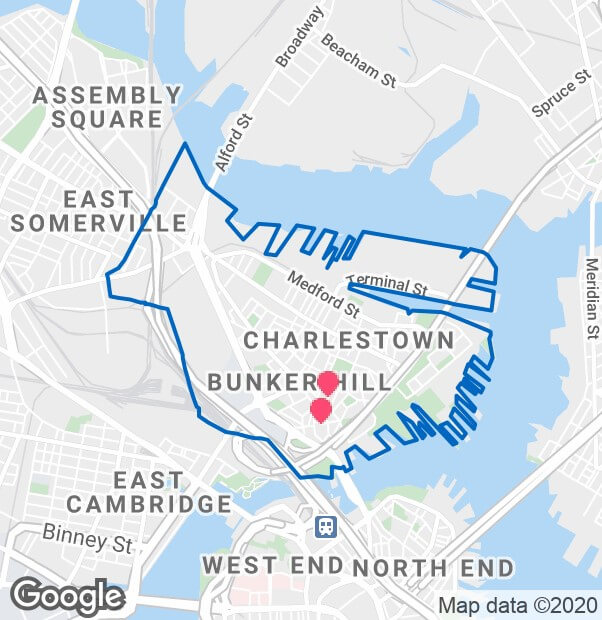 Read: https://www.areavibes.com/boston-ma/charlestown/crime/
Crime Situation in Boston
Since 2005, the Boston crime statistics has shown a slight decline in the violent crime rate. From 1,317.68 in 2005 to 622.45 per 100,000 residents in 2018. For 2018, it was a 6.99% decline from 2017, of which was a 5.4% decline from 2016. The greatest impact has been the decline in robbery and assault incidents.
Property crime has seen a simultaneously equal decline since 2006. The crime has moved from 4,462 to 2,016.64 per 100,000 residents in 2018. This was a 3.48% decline from 2017, of which was a 2.84% decline in 2016. Gradual percentages decline over the past decade. The most appreciable decline has been motor vehicle theft.
Although the crime rates appear to be taking good turns in improvement, Property crime is still recognizably high. Imagine having an average of 12,000 thefts and 2,000 burglars reported yearly.
Top 5 Safe Places in Boston
Here are the safest neighborhoods in Boston.
1. North end
This neighborhood is one of the oldest residential neighborhoods in Boston with a population of 10,131 people. It is densely populated, and usually with a lot of tourist crowds. Often this neighborhood is regarded as the Little Italy of Boston.
Is the North end of Boston safe? As far as crime goes, this neighborhood has the barest minimum incidents recorded. Although, in the early 2000s, there were more reports than normal on sexual assault on females. One of the few negative incidents managed in the neighborhood.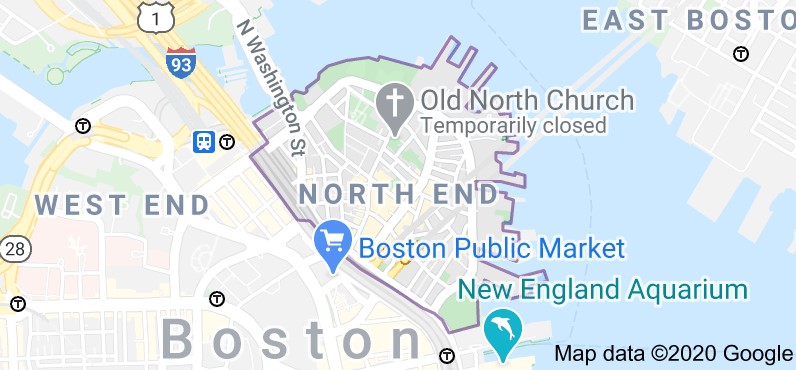 Read: https://www.niche.com/places-to-live/n/north-end-boston-ma/
2. Roslindale
This neighborhood has a livability score considered exceptional. The crime rates are 47% lower than the Boston average and 45% below the national average. The 36,129 residents in this neighborhood experience the least amount of crime incidents. Violent crime is 345 while property crime is 1,062 for every 100,000 residents. Having these results, is Boston a safe city?
From FBI records, Roslindale is safer than 78% of cities in Massachusetts. And the chances of being a crime victim in this neighborhood are 1 in 72.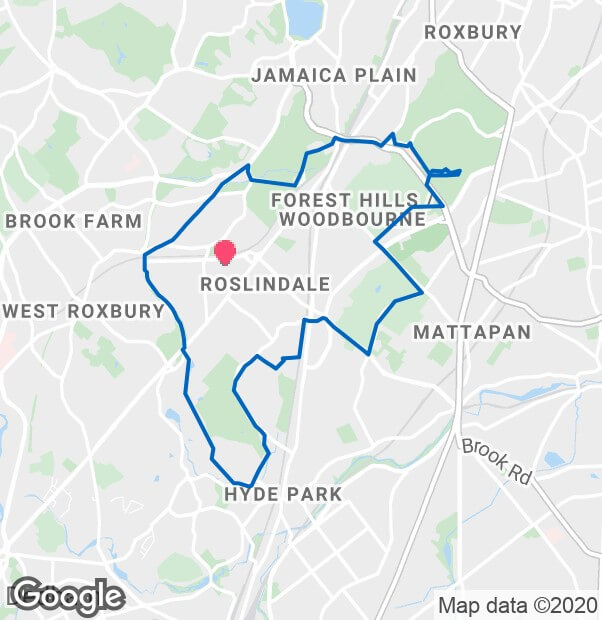 Read: https://www.areavibes.com/boston-ma/roslindale/crime/
3. Allston-Brighton
The neighborhood with an artsy vibe, it is home to venues for music like Great Scott. With a low crime rate for both Boston and national average, the crimes peculiar to this neighborhood are house and car break-ins. Property crime tends to remain flat due to the abundance of students in this neighborhood (because of its proximity to colleges).
With this, is Boston safe? On average, this neighborhood is as safe and secured as reports go.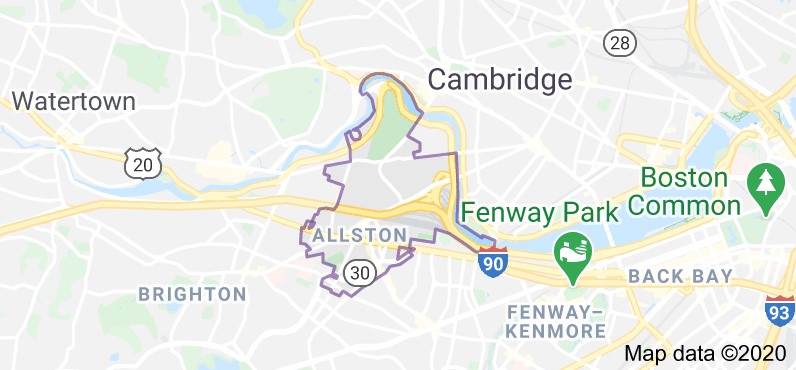 Read: https://www.areavibes.com/boston-ma/allston-brighton/crime/
4. Fenway-Kenmore
Also with excellent livability scores and low crime rate average across Boston and Massachusetts, this neighborhood of 38,320 has had it good. Areas around worth exploring are The Red Sox and historic Fenway Park.
Mostly, the crimes frequent are the crimes associated with drunk partying and bar hopping within the neighborhood. Fenway has amazing nightlife, restaurants and it is jammed with bars. These bars could be a hot spot for crime when it gets rowdy. It is best to stay away from walking around late at night. And it is simply best to travel in groups.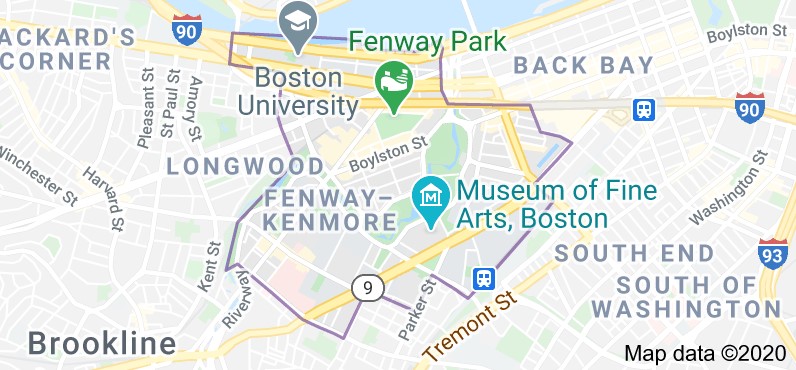 Read: https://www.areavibes.com/boston-ma/fenway-kenmore/
5. West Roxbury
The total population in this highly livable neighborhood happens to be 32,855. So far, this neighborhood has the best results in safety and crime incidents. The total crime revealed by the FBI in 2018 is 914 for every 100,000 residents, where 202 reads for violent crime and 712 for property crime. Now, is West Roxbury safe? Generally, you have little or no chance of being a crime victim in this neighborhood (1 in 110).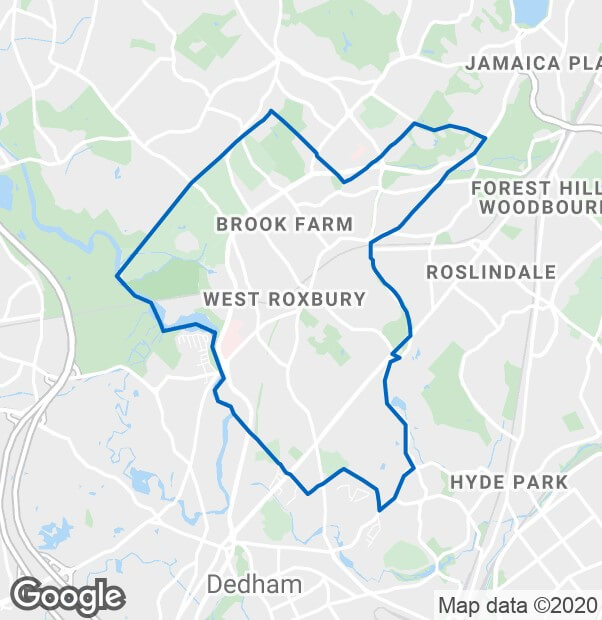 Read: https://www.areavibes.com/boston-ma/west+roxbury/crime/
Conclusion
The Boston Globe reported that the Boston crime rate increased in the year 2019. In the same breath, it commends the result as a part of a historical figure. Even though it was an increase, in average, the city had recorded the lowest achieved crime rate in four years.
This is only to emphasize the effort channeled into decreasing the crime rate in the city. In no time, Boston will rank as the top safest city in the world!