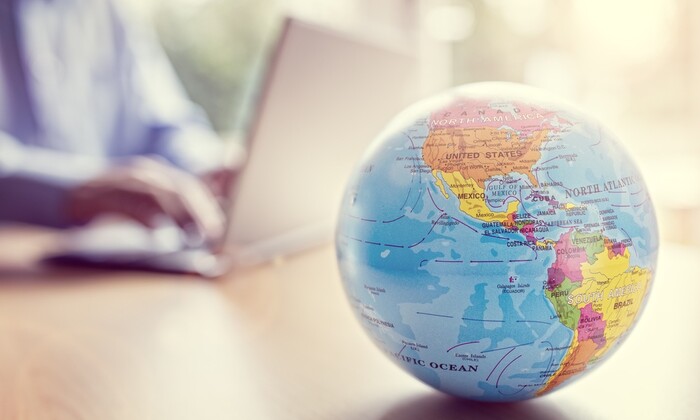 Are you worried about ESTA expiration? While you may get the ESTA or Electronic System for Travel Authorization to enter the United States, that does not mean you will be allowed into the country. It only permits passengers to board vessels going to the States.
The ESTA is used for people traveling to the country from places under the Visa Waiver Program. It permits citizens of other nations to travel to the USA. The system was introduced in 2008, and people were able to sign up for it in August. The ESTA became mandatory on January 12th, 2009.
The authorities have made it compulsory for airlines to check ESTA at check-in since January 2010.
Here, we will learn the procedure required to apply for an ESTA. And also, talk about the frequently asked questions and advice you should follow before applying for the ESTA.
What's Needed to Fill Up the ESTA?
To apply for the ESTA, you first need a system with stable internet. The entire process is online, and you'll have to complete it through a computer or smartphone. Using a laptop is recommended regardless.
You'll need a valid passport, an email address, a home address, and a phone number. You will have to fill in your emergency contact and email ID. It is better if you have known contacts in the USA. If so, you may provide their information too.
Lastly, you will need a credit card or PayPal account to pay the registration fees of USD 14. The government started charging the fees in September 2010. Before that time, people could apply for the system for free from the government website.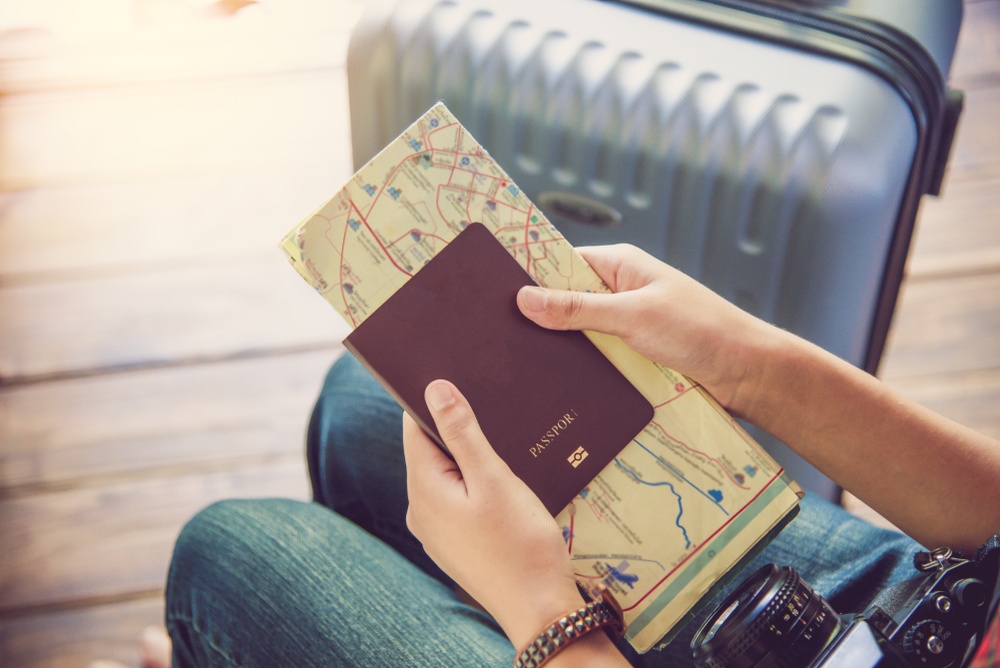 Who Should Apply?
People who don't have a visitor's visa.
Individuals or groups whose travel is for less than 90 days.
People who are traveling to the USA for business or vacations of any kind.
New applications for new individuals or groups.
If your country is eligible for the program and falls under the list of countries.
How to Apply for the ESTA
What to Do Before
Looking to fill out the ESTA application? It is essential that you use a valid email address and choose a password that you don't forget to create an account.
Once you've done that, read the conditions carefully and check the two boxes at the bottom of the screen. These two boxes confirm that you have read and agree to the privacy policy and with the storage of the data. In other words, your data will only be submitted to the required branches of the government.
However, it will not be given out to any other third party, and your privacy is maintained. The government officials may contact you once you apply. After this, you need to provide the number of individuals traveling with you. Information for every person needs to be provided one after the other. Do ensure you fill out the information correctly, as incorrect information can make border agents stop you.
Filling Up the Form
After this, you will have to enter your personal data, starting with the first name on the passport. Do note that all first names should be specified regardless no matter they are used or not. This is followed by information such as gender, alias, date of birth, and your country and place of birth as given in your passport.
Then, the form will ask for information about your parents and your contact details, such as your telephone number and email address. Please enter a telephone number that can be reached. This is because the authorities might need to contact you once you fill the application. A valid home address must also be provided, as appears in your passport.
It is necessary to provide an email address that you regularly check because the result will be sent via email. If approved, it will be sent as a PDF attachment. So, you need to make sure that you check your email as well as spam regularly. You may also request postal dispatch of your confirmed ESTA if needed.
The questionnaire also asks you about your work experience and your employer if you might have one. In a new update since 2020, you will also have to provide information about your social media handles for the last five years. If you have used any social media in the last five years, you will have to provide the IDs or usernames of those accounts in the form.
Information about your travel to the USA depends on whether or not you end up in the country en route to another one. In either case, the officials recommend that you reply to the regular ESTA since you can use it afterward as well.
Next, details about your passport must also be provided along with the citizenship of other countries that you might have. You also need to provide the country of issue of your passport. The date of issue is also required, along with the date of expiry.
Any citizenship that you might have had in the past, along with global entry membership, also needs to be given in. If you are a CBP global entry program participant, you will need to enter your membership number here.
The last part of the form contains security questions you need to answer. This helps the authorities to determine the traveller's risk factors. There are nine questions for you to answer. They pertain to health, criminal records, drug history, terrorist intentions, and former visa fraud. Your work intentions and duration of stay in the States are also considered. Along with that, you need to give details of your citizenship or a past voyage to certain countries.
It is crucial that you answer all the questions precisely. For if the information is found false, you might face punishment in the form of a permanent ban to enter the country.
Payment and Summary
Now that you have filled up the form, you will have to check your provided information. Once you declare that you have provided all the information, collectively check the two boxes at the bottom of the screen. Then you will be taken to the payment page as the final step.
You can choose the economy, the premium, or the first-class package to complete your application. The benefits of each are given under the options themselves. Once you select a plan, you will have to pay the total amount through credit card, PayPal, Giropay, Apple Pay, or any platform that you find convenient. Enter your details and make the payment to finish the application procedure.
Once you've completed the process, it can take up to 3 days for your application to be processed. However, it does not take too long for to know about the results. And the application is published almost immediately after the receipt is generated.
When Does My ESTA Expire?
If you're wondering, How long is ESTA valid? Here's the answer! Once your ESTA has been issued, it is valid for two years. To check the ESTA expiration date, check the date issued and simply add two years to that. If you're stuck wondering, 'how do I check my ESTA expiry date?', remember that you have made an account.
The customer account created before filling up the form will let you check how long your ESTA is valid. The application you provided will also expire when your passport lapses.
If your passport expires within two years, there will change in the validity period. In this case, the tenure of the authorization you receive will coincide with the expiry date of the passport. Hence, it is advised that you have a passport with more than two years left.
The best part about the system is that even if your authorization expires while you're in the country, your departure is taken care of. As long as your stay is under 90 days, you are covered. Hence, make sure you are updated with the status of your permit before or while traveling.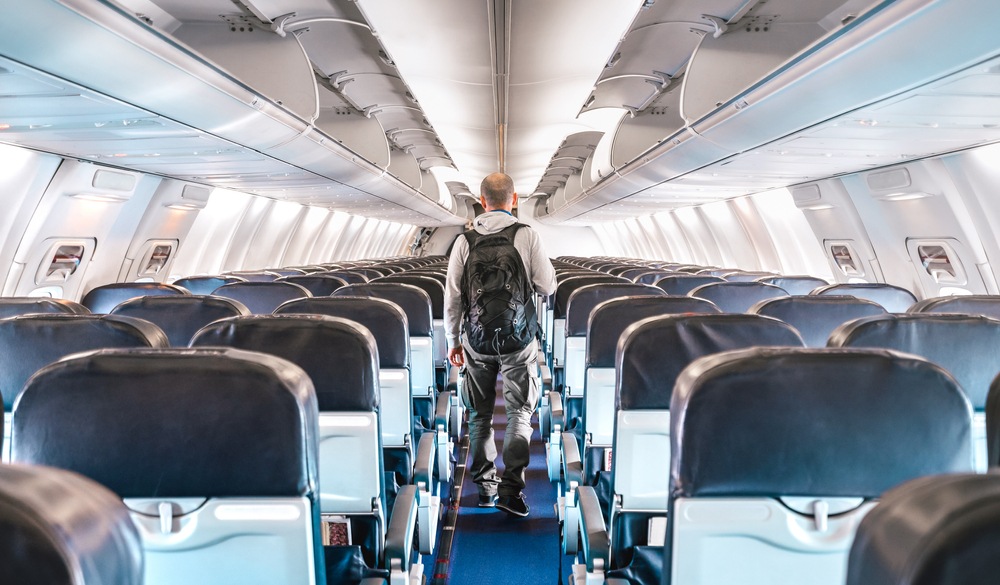 Has my ESTA expired?
Now, there are certain situations in which your authorization will expire. These are as follows:
If you've had to change your name or have had a correction in your passport name.
If you have changed your gender.
If you have received a new passport.
If you have received the citizenship of a new country
In each of the cases given above, you will have to re-apply for the system with the updated details. The procedure is the same and shouldn't be an inconvenience. If you need help, you can contact the government officials to help you out with the process as well.
Do note that you cannot renew the authorization. If and when your pass expires, you must re-apply. The entire process should be repeated without excuse. You cannot extend an ESTA once it has been issued. Hence, if it has been two years since your pass was issued, you need to fill in the form again to get a brand new one.
Has my ESTA Expired? Is it Possible to Travel to Guam or Saipan With an Expired ESTA?
The Northern Mariana Islands have Guam and Saipan, and it is possible to travel to them without holding any ESTA. However, to do so, you need to be a citizen of a country that partakes in the commonwealth of the Northern Marianas Visa Waiver Program.
Also, you must have a valid passport to visit these territories. There are no issues with visiting Guam and Saipan with an expired ESTA. However, those who have a valid ESTA will be given preferential treatment. You will also have to wait in line for immigration screening which won't be the case for those with a valid ESTA.
So, it is recommended that you have an ESTA when you travel to Guam and Saipan for the sake of convenience. During summer and the Japanese New Year, the waiting lines in these places are very lengthy. Hence, it would save a great deal of time if you applied for an ESTA beforehand.
Do Babies Need An ESTA to Travel?
Yes, every person, no matter how old they are, needs to have an ESTA to travel to the country. That includes infants, preschoolers, and minors. Hence, if you're traveling with your baby, make sure you have their passports and other information well documented.
You can then apply for a pass for your young one while applying for one yourself. Again, they are valid for two years irrespective of how old the child is.
ESTA For UK Citizens
All UK citizens need the authorization to travel to the USA, and it is valid for stays after 90 days. It's mandated for all UK citizens to apply and have the pass. If not, you might not be allowed to enter the country or even board the transfer medium.
The application process is similar for all, including UK citizens. However, British subject passport holders who have permanent abode status cannot apply for entry into the country. They, hence, do not have access to the Visa Waiver Program. In the substance, there need to procure a B1 or B2 visa to gain basic access to the USA.
This confuses you because the official website maintains information that does not comply with the one you have just read. It allows those who have the right to live permanently abroad to obtain a VWP. However, those having the subject passport are denied this privilege. There is still no valid reason as to why this is the case, and it is yet to be changed.
Difference Between ESTA and Visa?
In this case, the authorization is basically a phone that helps people travel without a visa. Moreover, it is only applicable to countries that fall under the program. So, if your country is not under the visa waiver program, you will have to go through the tedious process of applying for a tourist non-immigrant visa.
Further, the difference between ESTA and Visa is that you can only be procured online. However, people need to go to an embassy or a consulate to get a visa. Also, the process of getting a visa is much more tedious than obtaining a pass for the VWP.
The documents needed for a visa are also much more diverse. You'll also have to sit for an interview with the officials at the embassy. However, such processes don't apply to travel authorization. However, even if your country is on the list of countries and your stay is beyond 90 days, you'll have to apply for a visa.
Lastly, you will be allowed a visa based on the period you apply. It can be issued anytime between 1-6 months or might take years, depending on the profile. On the other hand, the ESTA is valid for 24 months.
FAQs
Is there a deadline for renewal?
There is no such deadline for obtaining the ESTA. Moving on, there you can apply it any number of times for authorization. If you'd like, you can apply for a new one right after obtaining the previous one. So, you can apply for a new pass even before the old one has expired to make sure things are safe.
How long ago should I apply before leaving?
As a standard rule, you need to apply for an ESTA 72 hours before your flight. This is just to be safe since it takes three days in the worst case. That usually happens when the servers are being maintained. Usually, though, it takes about half an hour for the results to arrive. So even if you have a flight within the next 72 hours, you can apply.
What should I do if there were errors while filling up the form?
For the purpose of security, you are not allowed to make corrections once you have entered the information in the form. So, if you notice that you have made any serious mistake, then your application will be rejected. But if you find that the mistake is in information such as your email address or your address in the US while you are staying there, you can breathe easily. This is because such information is not considered important by the system.
However, you must make use of the option to review all your information before you submitted. This is because you cannot make any changes once an important error has been made and the application has been submitted. In some cases, you can choose to contact the officials and get the situation sorted. But do note there is no option to make corrections manually.
This is to protect your security and to prevent cases where fraud attacks might be possible. If you find the mistake right after submitting immediately contact the authorities. The detail that you have made an error in your name, passport number, or date of birth, as required. And they will handle the situation accordingly.
Why have I received an email saying my pass will expire even though I have re-applied?
Since the pass system-generated product sends an email to everybody regardless of whether they have replied. If you have re-applied for the token, you can relax. However, it's advised that you check the email with a subject that reads "ESTA Expiration Warning."
I hold a B1/B2 Visa. Do I still go for an ESTA?
If you already have a B2 or a B1 visa, and it is within the validity period, you don't need to apply for the pass. However, either one of the two must be presented when you are boarding your transportation. The ESTA is easier to obtain than the visa. Hence, if you have the opportunity to go for the electronic pass, then please do so.
The ESTA is a great mechanism that helps travellers go to the land of opportunity. Especially without going through the tedious visa application process. So, if you can avail of the privilege, please make full use of it. Learn more about ESTA.