How does the ESTA differ from other USA visas?
Despite the fact that an ESTA is usually referred to as a visa, it isn't one. The Electronic System for Travel Authorization (ESTA) is an automated system that determines one's eligibility to travel to the United States based on their biometric information and the answers that they give during the application. with ESTA, people can travel to the United States under the Visa Waiver Program, meaning that they can travel to the United States without first getting a visa. The passport has to be an e-passport that contains all of the biometric information regarding the owner.

Different Types of Visas in the United States
All foreign citizens require visas in order to enter the United states, and they come in many different types as we will see below:
Tourist/Visitor Visas – these are visas that are used for business and/ or pleasure. They are usually valid for short durations, and there are certain countries that are allowed to visit for up to 90 days without visas.
Student Visas – These are required for people that would like to study in the United States and are usually valid for the duration of their study, including practical training.
Specialty Occupation (Professionals) Visas – These are required by professionals that have at least a bachelor's degree (or its equivalent work experience).
Exchange Visitor Visas – When traveling to the United States for approved exchange programs, this is the visa for you. It usually covers students, trainees, international visitors, au pairs, and many other groups of people.
Intracompany transfer visas – These are given to professionals that are transferring to their employer's US affiliates of facilities, and executives and managers are eligible for permanent residency without a labor certification.
Treaty and Investor visas – These are required by investors, traders, and their employees if their home countries have commercial treaties regarding visa eligibility with the United States.
Fiancé(e) visas – Fiancé(e) of people that are citizens of the United States are eligible for this visa as long as the marriage is concluded within 90 days.
Extraordinary ability worker visas – This is a visa for people with extraordinary skills such as athletes, business people, entertainers, and scientists.
Artists and athlete's visas – This covers athletes and artists, who include entertainers.
Religious worker visas – These are visas for religious workers.
TC and TN NAFTA and US-Canada Free Trade Agreement Visas – This is for Canadian and Mexican nationals under the North American Free Trade Agreement and the U.S.-Canada Free Trade Agreement.
Permanent residency visas (green cards)
Family sponsored immigration visas – These are for parents, spouses, siblings, and children.
Employer-sponsored immigrant visas
DV-1 visas ("green card lottery") – There are 55,000 visas that are given out randomly every year to people that are from countries that underrepresented in the total immigrant pool.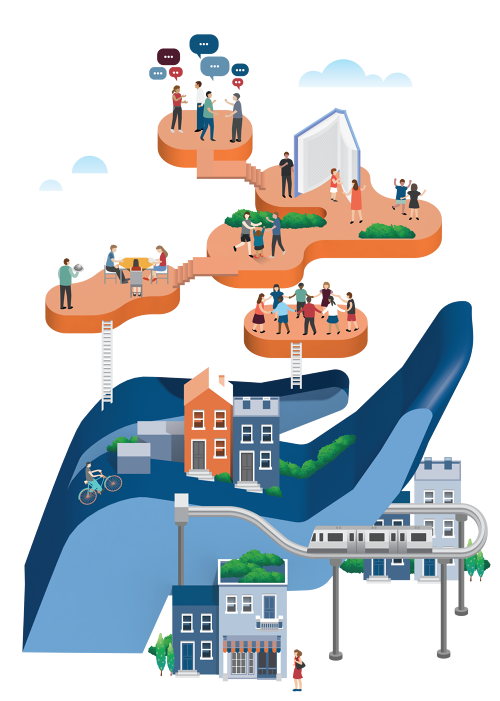 So we can see that ESTA is an original type of travel authorization, that makes visits a lot easier for some travelers. Which gives us a couple of reasonable questions. Will there be more countries added to the VWP? And could we see travel becoming easier for citizens of other countries as well? Or will new restrictions make travel to US just more difficult?
Follow us to keep up with all of the latest updates and be sure to know everything you need to know before traveling to USA.