Miami, Florida is one of the popular vacation cities in the US that has the most diverse population. However, being a tourist destination, it is not as safe as it ought to be. The interesting and fun attractions of the city come accompanied by high crime rates.
While there are bad parts of Miami, there may be places that you could avoid by paying better attention. No city is 100% safe.
Here is a list of the unsafe areas of Miami, and also the safe areas in Miami.
Top 10 Unsafe Areas in Miami, FL
If you wish to know the answer to, "What are the bad neighborhoods in Miami?" Here they are, the most dangerous neighborhoods in Miami.
1. Little Haiti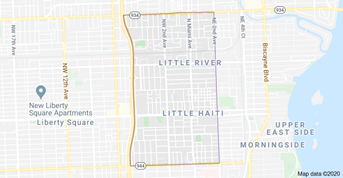 Also known as Lemon City, Little Haiti wedges between Wynwood & downtown Miami, and home to 33,229 people. Though the safe areas in these neighborhoods exceed the dangerous ones, they are still to be wary of.
Daytime movements are without suspicions, but west of Biscayne and NE 4th St ring bad bells at night. Frankly, residents believe the more west you go, the worse the danger becomes.
Little Haiti has a total of 3,820 crimes per 100,000 residents but it is quite safer than 28% of the other Florida cities.
2. Overtown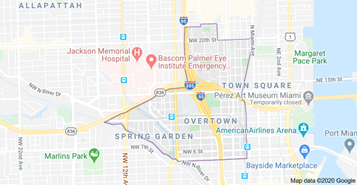 In the late 90s and early 2000s this neighborhood had intact its criminal bad reputation. Currently, the total crime is 11,198 per 100,000 people and the crime rate is 334% greater than the national average. It was one of the worst neighborhoods in Miami.
Still present in this neighborhood are organized crime, gun violence, robbery and cultural mobs. Also, the neighborhood is nonchalantly run by thugs and Miami ghetto. It has so much drug activity it could be referred to as a drug supermarket.
The part of Overtown between Dolphin and NW 20th, before Wynwood has the most drug addicts moving around. Residents report on dangers at night, with alleys crowded with these drug users, and then, the counterpart - illegal gun users.
Sadly, police officers are hardly active, even with the presence of a major police station in the area. Your chance of being a crime victim in this neighborhood is so high, it is 1 in 9.
Walking at night is dangerous and sternly discouraged for anyone.
3. Model city (Liberty city)
Of the neighborhoods in Miami with a bad reputation, Model city tops the list. This is quite a ghetto city that's densely populated - it has a population of 25,023 people. It is a neighborhood in North Miami referred to as Miami's most dangerous and poorest community. Violent mass shootings are common and regular. 15.03 total crimes occur daily for every 100,000 residents and very rarely will you spot a patrolling police officer.
In Model City, your chances of being a crime victim are 1 in 19. So dangerous this neighborhood is that jaywalking is hugely advised against. Especially for females. This neighborhood should absolutely be on the list of places to avoid in Miami.
Read: https://www.areavibes.com/miami-fl/model+city/crime/
4. Downtown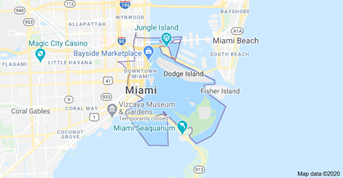 An otherwise safe neighborhood but with absolute cases of vandalism and car thefts. Of 6,658 total crimes, property crimes make up 87%. Although violent crimes, statistically, are 125% greater than the national average.
This neighborhood has a population of 30,065 inhabitants. For tourists or newbies, daytime happens to be the best safe time to explore downtown. This should be particularly around Bayside, May Brickell village, and typically the eastern portions of downtown.
Wandering on foot around at night is kicked against, due to safety precautions. In downtown Miami, you have a 1 in 16 chance of being a crime victim.
5. Allapattah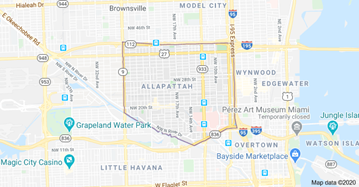 This is one of Miami's oldest and poorest neighborhoods located north of downtown Miami. It has a total of about 48,000 residents who believe the crime in the area is almost tolerable. If you don't mind petty thefts now and again. The crime rates are reportedly 43% greater than the national average.
The glaringly sketchy areas are north of 20th st, east of 9th Ave, and Brownsville. Bus transits might be safe but that's if you exercise caution against pickpockets. At night, it's best to walk in groups or avoid late nights walking while around here.
Generally, residents in Allapattah have a 1 in 28 chance of being a crime victim.
6. Wynwood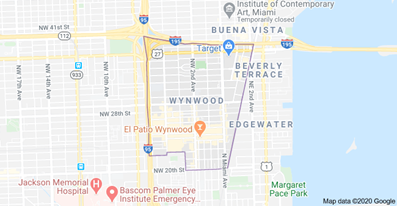 The neighborhood with the highest concentration of art (street art especially), Wynwood has undergone major changes over the years which still haven't detoured the neighborhood into a volatile one. With a population of 17,923 and 626 total crimes per 10,000 residents, Wynwood is still not one of the safest neighborhoods in Miami.
The frequent crimes committed are petty crimes and the occasional mugging. Bus transits rarely cause upheavals and they are relatively safe. If you keep your cash and your mind in check. The chances of being a crime victim there are 1 in 16.
What is especially interesting about this neighborhood is Wynwood Walls. The street art museum that consolidates artworks from international and local artists.
Though you don't get to see police officers often in this neighborhood, there isn't a lot of deep crimes either. It's safe for visitors/ ladies to walk around at day or night, but with caution.
7. Little Havana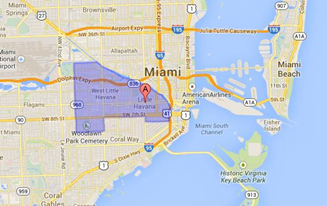 Mostly dominated by the Latino community and music, Little Havana has approximately 57,000 people. One of the largest neighborhoods in Miami.
The crime in this neighborhood is very minimal and it's not considered dangerous. Few alleys are run down and undesirable, with mobs ready for petty crimes.
The areas that are less seen as dangerous are SW 8 St and NW of 22 Ave. Beyond these areas are seedy and it's best if you don't walk by yourself at night. The total crime that happens is 2,546 per 100,000 people. And to be a crime victim is about 1 in 40 chances.
8. Upper Eastside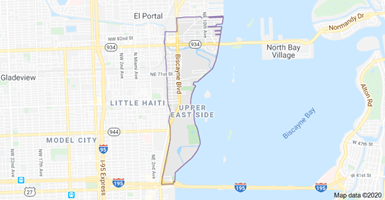 This is one of Miami's neighborhoods to avoid. For an area with one of the smallest population numbers in Miami, 8,000 inhabitants, Upper Eastside has an unusual crime rate - being that it is on a high side! Though the crime reports for this neighborhood are on thefts and petty crimes, they make up 90% of the 5,379 total crimes registered.
There was a decrease in crime over the years by 18%, but overall crime rates are 108% higher than the national average.
To see around the neighborhood, it's best to avoid the metro rails or buses and go for taxis/lyft/Uber. This is to limit your chances of being mugged.
9. South Coconut Grove
An upscale area in Miami-Dade having a population of 7,956 inhabitants. Crime has gone downhill since the reduction in 2015. And yearly there's been fewer crimes reported. The overall crime rate in this neighborhood is 18% below the national average. This lessens a resident's chance of being a crime victim to 1 in 48.
This neighborhood enjoys more safety than others as officers are seen patrolling 24/7. Visitors seem to enjoy the Sonesta and Ritz-Carlton, two hotels with great security.
While the majority of this neighborhood is safe, there are areas like Grand Avenue, which is a dangerous place to be guarded on.
10. West Flagler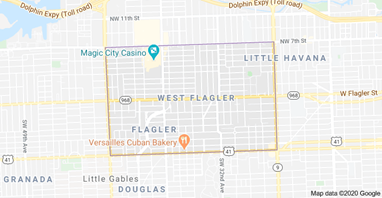 This neighborhood of 49,734 inhabitants has within it petty crimes and bad vibes. Residents frequently complain about vagrants and con artists surrounding corners at sunset. Gladly, violent crimes are 49% lower than the national average.
Nighttime comes with safety issues so you are likely to be a potentially mugged victim if you walk around, especially by yourself. If you choose to take a chance, statistically you have 1 in 63 chance.
Current Crime Situation in Miami, FL
How dangerous is Miami? Considering the high crime rate, in 2016, Miami was listed as one of the worst cities in the US to live in. FBI crime data analysis broken down reveals that, while there are more crimes targeted at properties than assault, Miami's total crime is 42 per 1,000 residents.
Top 10 Worst Neighborhoods and Districts in Miami, FL
1. Flagami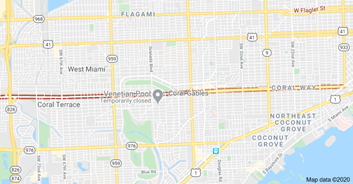 This neighborhood has a population of 59,000 with a high percentage of property crimes committed. Overall total crime is 1,442 per 100,000 residents.
The sketchy area is around 8th street, next to the 826 N entrance.
Generally, Flagami is relatively a safe neighborhood with 1 in 70 chances of becoming a crime victim. Night walks are safe on foot, but for day time, avoid the metro buses and go for taxi/uber.

2. Coral Way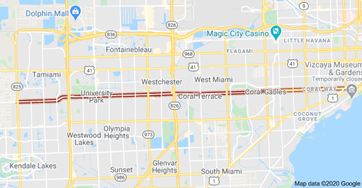 With a population of 59,189 people, this area has one of the largest people occupying the neighborhoods. Though Coral Way sees little violent crime, property crime takes 90% of the total crime of 1,359.
Reports show that the crime rate in Coral Way is 47% lower than the national average.

3. Islands
The neighborhood with the smallest population, 112, has ongoing catastrophe with property crime. For 1,676 total crime, property crime accounts for 1,424 crimes.
The chances of an Islander being a crime victim is 1 in 60 chances. Low key, this is also one of the areas to avoid in Miami.

4. Design District
This neighborhood is located south of Little Haiti. While it is not the most dangerous of places, it is not the safest either. The area is a high crime zone. Preferably, keep East of N. Miami Ave. They are safer since the Midtown Miami shops and condos situates there.
This neighborhood has a population of almost 3,500 inhabitants
Read: https://www.tripadvisor.com/Attraction_Review-g34438-d267232-Reviews-Miami_Design_District-Miami_Florida.html
5. North Coconut Grove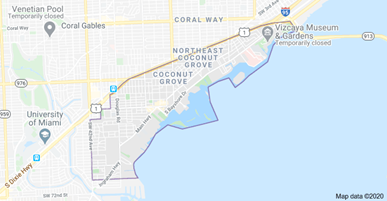 Unlike South Coconut Grove, this neighborhood is residential (almost exclusively) from east of SW 27th Ave until Brickell and The Roads. The population in this neighborhood is 10,440. Total crime per 100,000 residents makes up to 2,490.
In all, North Coconut Grove is safer than 63% of the cities in Florida.
Metro rail can be used without the fear of getting mugged or scammed by pickpockets. Meanwhile, every now and again there's a crime that would happen.
6. Coral Gables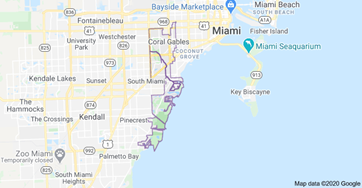 Located Southwest of Downtown Miami, this is one of the neighborhoods with fewer registered crime history. Coral Gables is sadder than 11% of the other cities in the US. The crime index for this neighborhood is 11.
Walking at night is relatively safe.
Read: https://www.discoverhomesmiami.com/miami/12-safest-neighborhoods-miami/amp#coral-way

7. Opa-Locka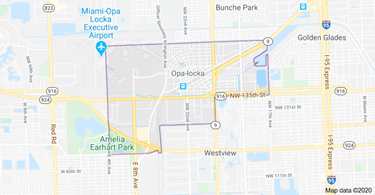 In the Top 100 list of most dangerous cities in the U.S. by the National Council for Home Safety and Security's 2018, Opa-Locka scored in the top 10. This city has one of the highest violent and property crime rates in Miami and the US. You can tell this is not one of the safe areas in Miami. A suburb of Miami in Miami-Dade County, it has a population of 16,420.
Police presence in this neighborhood is not felt.
Read: https://www.local10.com/news/2018/05/08/opa-locka-florida-city-listed-among-top-10-most-dangerous-cities-in-us/
8. Key Biscayne
A suburb of Miami. It has a population of 13,054. In this neighborhood, the ruling crime is theft. It has a whopping figure as 511.9 against a mere 90.1 for a burglary which is second place. An area of concern about the crime is car-theft.
Read: https://www.niche.com/places-to-live/key-biscayne-miami-dade-fl/#rankings

9. Hialeah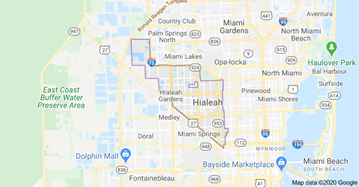 The population in this neighborhood being approximately 24,000. It's the focus being Property crime. At metro stations, you'll get to find pickpockets a lot. Guard your wallets and bags, and commute with cash as low as possible.
There are minimal sights on police officers, but this is fairly one of the safe neighborhoods in Miami.
Read: https://www.niche.com/places-to-live/hialeah-gardens-miami-dade-fl/#crime-safety

10. Aventura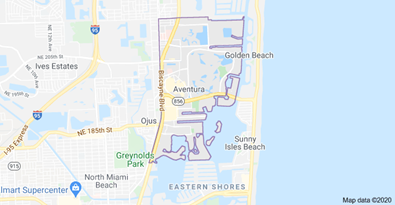 A suburb of Miami, it has a population of 37,780. There are very rare cases of petty crimes in this neighborhood. Walking around on foot or bike is permissible.
Ever thought, "Is Miami dangerous at night?" This neighborhood proves that it is.
Read: https://www.niche.com/places-to-live/aventura-miami-dade-fl/#crime-safety
Top 5 in Miami, Florida's Safest Neighborhoods
How safe is Miami? Miami is a relatively safe place to visit or live. And for the safest neighborhoods, we have:
Fisher Island - Miami Beach

Weston

Pinecrest

South Miami

Miami Lakes
These are few of the safest areas in Miami, FL.
Conclusion
In Miami, Florida, different neighborhoods have different levels of safety. Crime is where this city could lose its appeal but hardly is that happening. As deep as the crime persists, the city balances with an equal dose of exciting energy. This is what makes Miami an unforgettable experience.