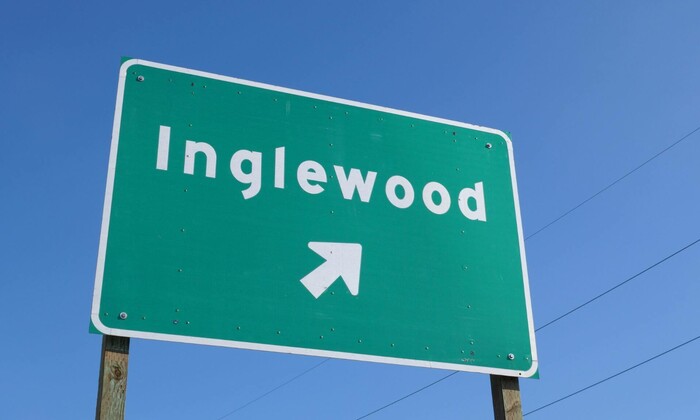 Inglewood is a fascinating neighborhood just south of Los Angeles City. Its districts and city's attractions have everything you can imagine for a wholesome and diverse visit. From pleasantly old-fashioned settings to vibrant atmospheres, you can do and see it all in the various neighborhoods and surrounding cities.
However, Inglewood has a high crime rate compared to most populated cities in the U.S. So, if you are considering whether Inglewood is an excellent place to visit, this article shares about the dangerous neighborhoods, the statistics, crime reports, and other details to keep you informed about the safety of the city.
Current Crime Situation in Inglewood, CA
Inglewood has a reputation for being unsafe, as property crimes, including vandalism, and violent crimes rank so high. In 2022, the total Inglewood crime rate was 2,939 per 100,000 residents, which is 25% higher than the U.S. average of 2,346 and about 14% higher than the California average of 2,581. This translates to Inglewood being 20% of one of the top ranking, most dangerous cities in the U.S.
Additionally, Inglewood's property crime rate is above 2,121 per 100,000 people, and the violent crime rate is around 613 per 100,000 people.
Top 10 Worst Neighborhoods in Inglewood, CA
Here are the neighborhoods in Inglewood, CA with the most crime numbers.
1. Morningside Park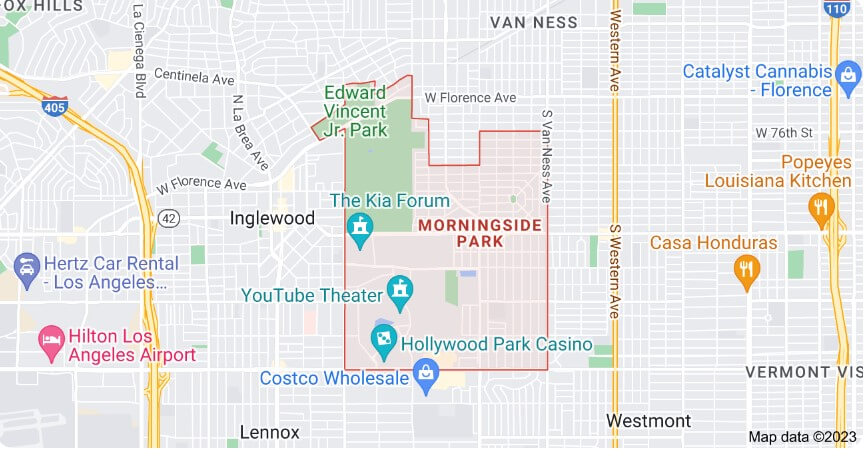 Morningside Park is located East of Inglewood, about 3 km from SoFi Stadium, the NFL's Los Angeles Rams home. This neighborhood is one of the best-kept secrets in LA County. With a population of almost 15,000 people, where 61.2% are black, it is known as a concentrated black district in Inglewood.
It has a high level of violent and property crime, and drug trafficking. Unfortunately, the police in this neighborhood are not very alert. So, in Morningside Park, your chances of becoming a crime victim are high.
Neighborhood walks and bike riding are hardly safe, whether during the daytime or nighttime, or women travelling alone or residents. When moving around, there's the likelihood of valuable items getting stolen when not carefully monitored, so you need to be extra cautious. Also, public transportation is not entirely free of pickpockets.
2. Hyde Park
There never was a time when this neighborhood of approximately 37,000 people was considered safe. Crime and violence have been in abundance, and are more than the national average. Hyde Park was considered a ghetto, and its reputation was built on the gang activities and criminal records of the 90s where crimes like targeted shootings, burglaries, and murders won over.
Hyde Park is one of the neighborhoods where you may not want to walk alone at night as the chance of being a victim of violent crime is very high. And as property crimes take around 70% of the total offences in this neighborhood, when walking and strolling without your vehicles, be sure to monitor them to avoid being robbed. The police may be present in the area, but their response system is not very strong, particularly with respect to vehicle thefts.
Strolling, biking, and walking are better performed during the daytime than at nighttime. And when night comes, you will find most people locked up in their homes for safety reasons. No one should be walking in this neighborhood alone at night. Women travelers are encouraged to move around accompanied, even during the day, constantly. The hotels nearby have hardly any reviews or recommendations, so it is not advised.
3. Arbor Park
With a history marked by petty crime, Arbor Park is a neighborhood you should definitely stay away from. They have quite some break-ins and thefts, as well as violent crimes. In this neighborhood, violent crimes are greater than the national average. Hence, you are at risk of being the victim of a crime.
Although there is a sign of active police presence, they do not seem as quick as the defaulters. Walking and biking may be appropriate during the day, but residents recommend against it at night, except when moving in pairs, particularly for women travelling alone.
Going places with credit/ debit cards is preferable if not commuting in a personal vehicle. This is because petty crimes still abound during public transportation. Generally, the crime rates in this neighborhood are less than 120 percent higher than the national average, and Arbor Park is still safer than some neighborhoods in Inglewood.
4. Hollypark Knolls
Hollypark Knolls has a lot of gun violence and gang-related crime that began in the late 1980s and early 1990s. This extended into the 2000s and this neighborhood has maintained the high crime rate ever since. Not only that, drug trafficking is also a concern within the community, as drug exchanges can be observed going on in daylight and at night.
Because of the high level of crime in this area, it may be dangerous for any woman to walk or bike around during the day irrespective of the neighborhood's police patrol security. This is whether or not the females travelling solo are in pairs. Gangs tend to hide in shady corners to surprise their victims at night.
The public transportation system may not be totally free of criminal acts, which could leave you mugged of cash. Hence, in Hollypark Knolls, your chance of becoming a crime victim is high.
5. Lockhaven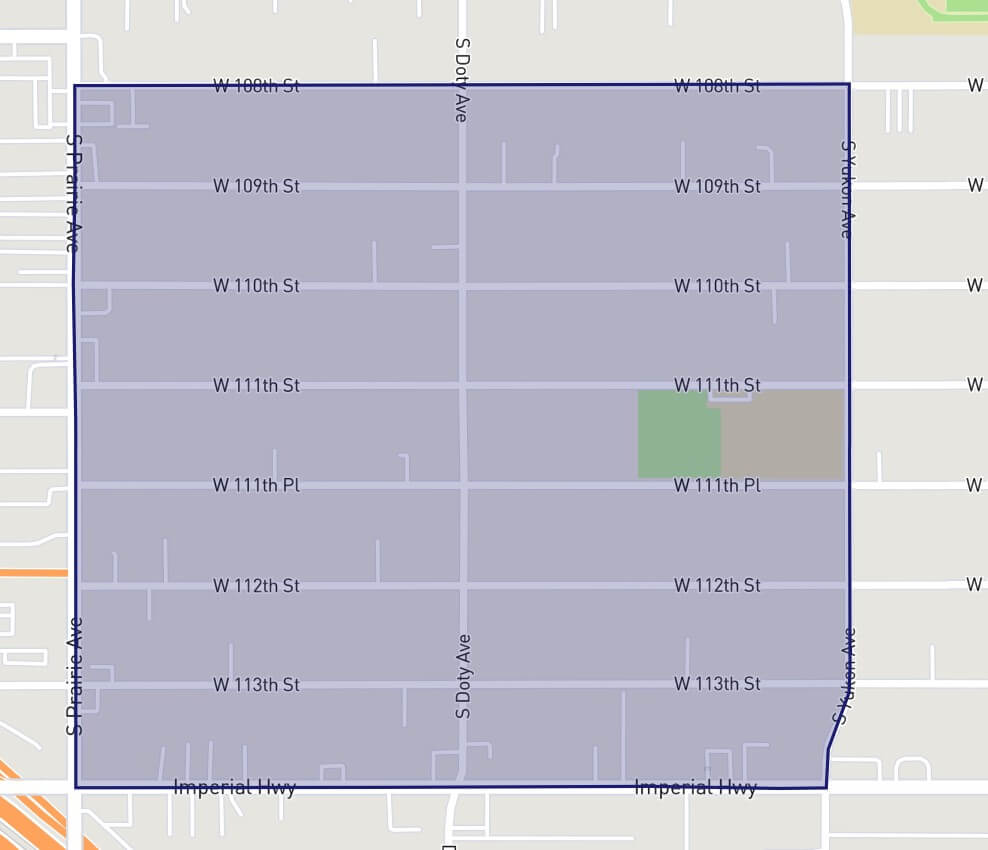 Lockhaven is famous for crimes ranging from simple burglary to drug trafficking and random shootings. This neighborhood occupies about 4% of the city's population of less than 5,000 people. As a bonus, it has Spanish as the principal language spoken by 79.8% of the neighborhood.
The years 2021 and 2022 saw increases in the rate of crimes and misdemeanors, which were not easily tackled. And while the crime rate got high, the police personnel in the neighborhood doubled twice, but did not score. Hence, your chances of becoming a victim of crime are high.
For female solo travellers, visitors, and even residents, walking or biking late at night in Lock Haven, it is advised against due to the resident gangs in the area, particularly Hispanic gangs. Also, prepare and mentally aware of pickpockets and panhandlers who will likely consume bus stations. So keeping cash out of sight is the goal.
6. North Inglewood
During the year 2021, the top crimes reported in North Inglewood include murder, rape, assault, burglary, and auto theft. This culturally diversified neighborhood has a population with a mix of Black 42%, Hispanic or Latino 28%, White 11.2%, and others. In these mixes, there are quite a number of petty thieves and pickpockets, but crimes like these are barely reported.
Besides that, North Inglewood is safer than other neighborhoods in Inglewood. Hence, a casual stroll or biking can be an oversight whether at daytime or nighttime, or solo female or tourists in a group. Although car break-ins and robberies slightly happen in this area, causing a little disturbance to living standards. And the public transport system is relatively rid of thefts.
In North Inglewood's neighborhood, your chances of becoming a crime victim are slight compared to other areas.
7. Inglewood Knolls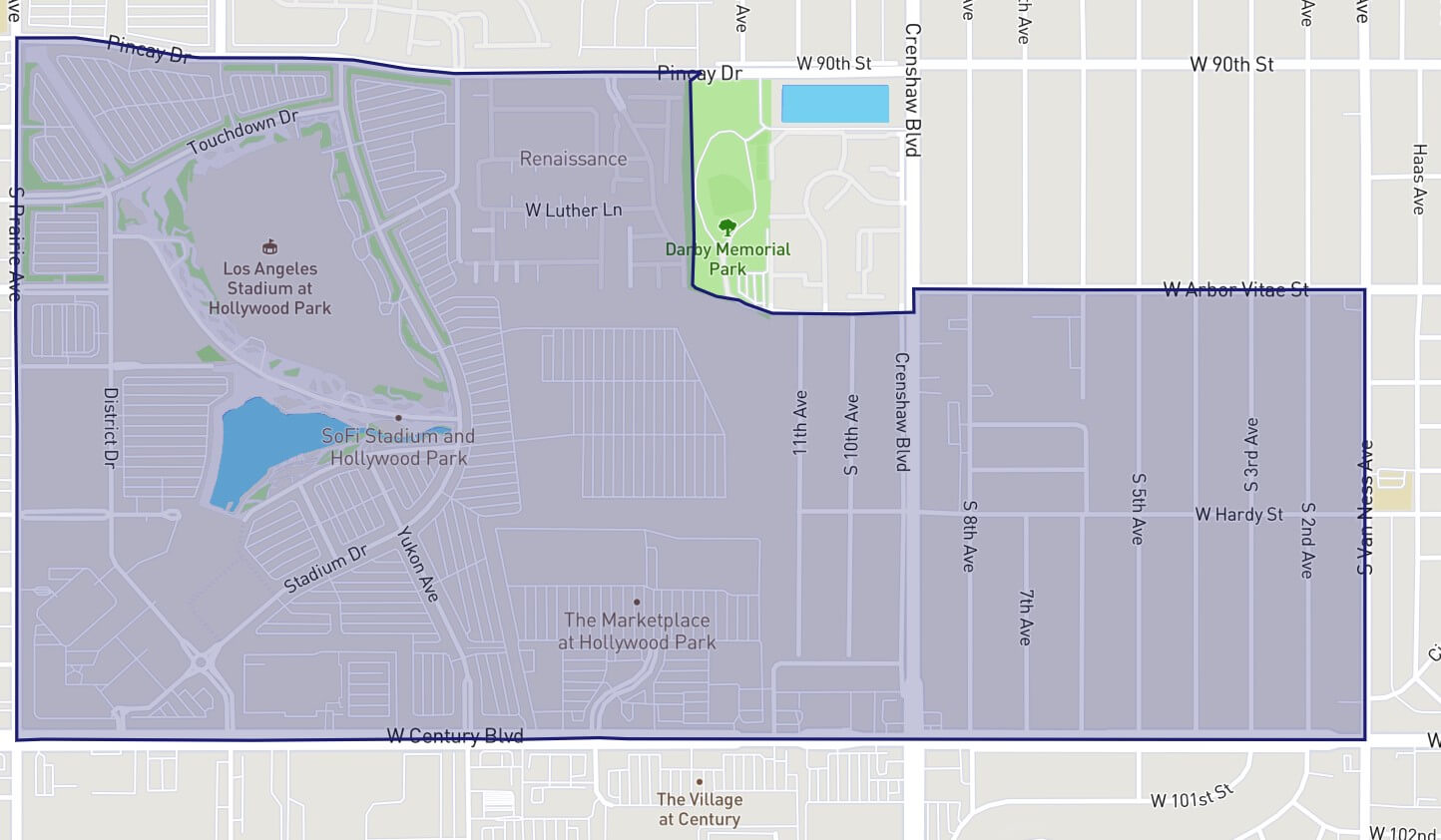 In the southeastern corner of the city, Inglewood Knolls has some bit of crime in the community, but it is not overwhelming. Theft was the popularly registered property crime, and for the violent crime, it was aggravated assault.The police jurisdictions, patrols and security seem to be fairly efficient.
Walking and biking activities tend to be safe during the daytime and nighttime, and solo female travelers have nothing to worry about regarding safety or monetary management. Very few cases involve pickpockets or panhandlers, and this neighborhood's public transit is secure.
8. Downtown Inglewood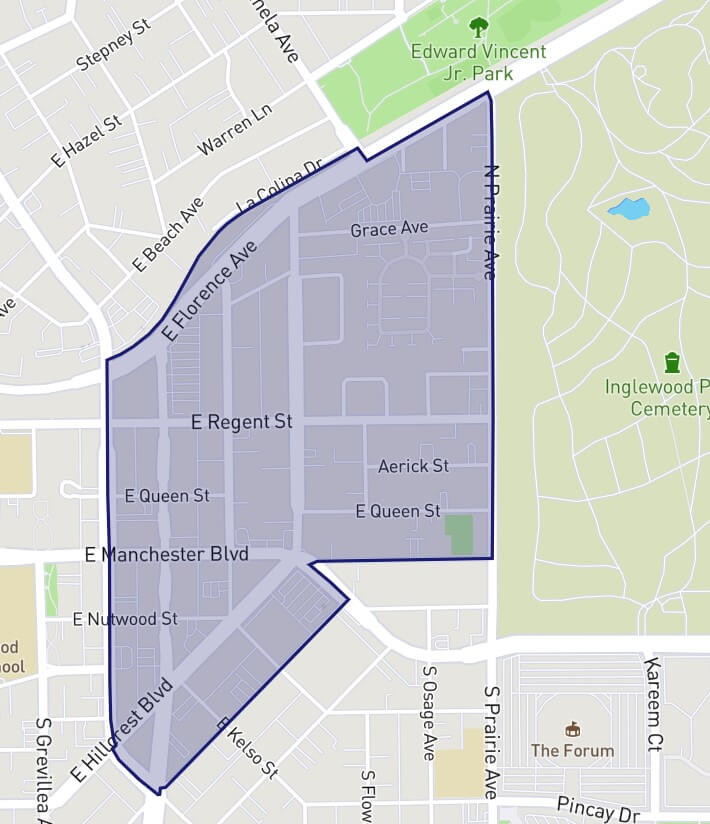 This neighborhood is the liveliest neighborhood of Inglewood, but the drug phenomena built up violence amongst the populace. Gang activities and car robberies occur often, but crime reported in this neighborhood lingers only for short periods, hence, in 2021, total property and violent incidents registered were less than 170.
Besides the common burglaries like pickpockets and break-ins, Downtown Inglewood goes unscathed regarding personal crime. The police rarely show up in this neighborhood, despite that crime has decreased compared to the norms. Public transportation in this neighborhood is safe.
Though most of this neighborhood is safe to walk through during the day and night, there are a few areas that should be avoided at all costs, which should be heeded by females travelling alone mostly.
9. Fairview Heights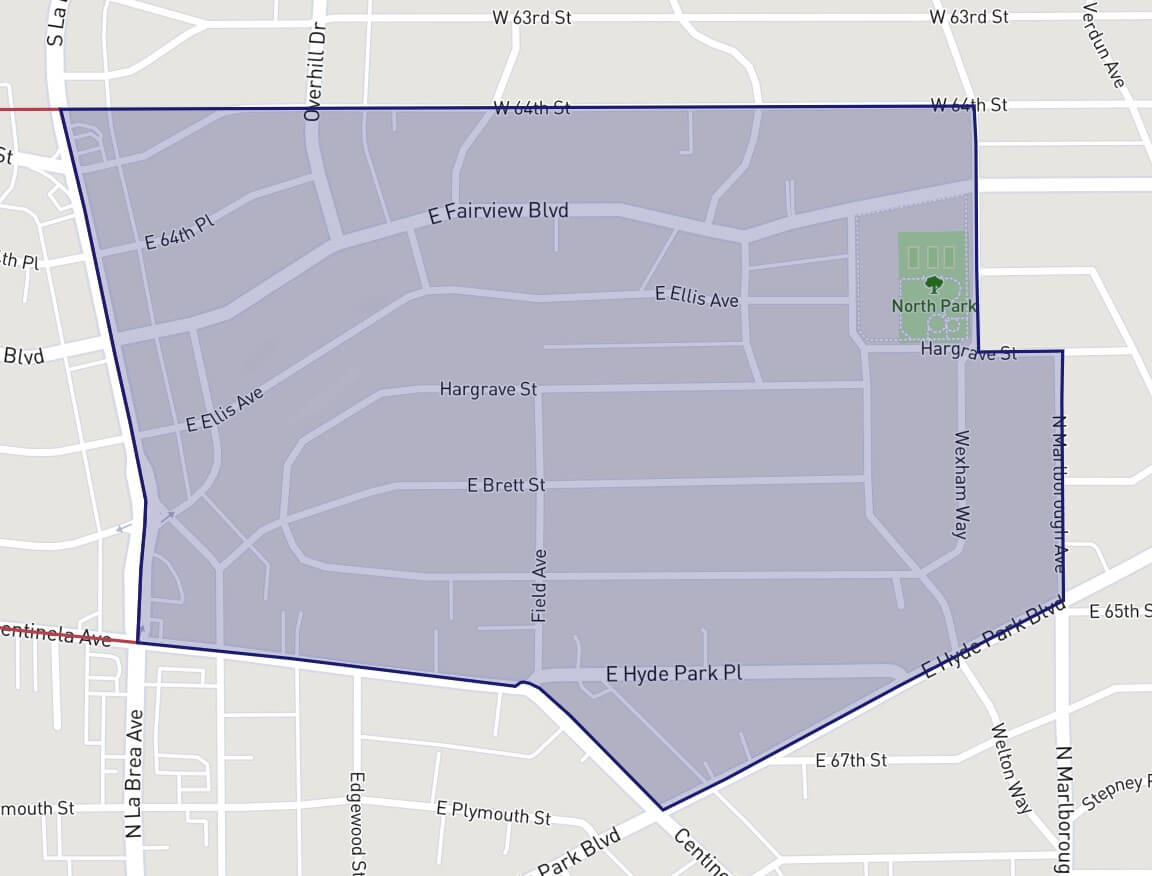 Fairview Heights was a nice little corner of Inglewood until it became a red-light district and a dangerous area. Crime is said to be widespread in Fairview Heights, with routine burglaries, pickpocketing and break-ins, even in a strong police presence. The crime rate is higher than in many other areas, and burglary happens too often.
Known to be dangerous, visitors are advised not to stray from tourist areas and not to walk there at night, while female folks must have companions at every point in time. However, it is considered safe to move around by bike or on foot during the day, even though unaccompanied.
In Fairview Heights, your chance of being the victim of a violent or property crime is not so high.
10. Hollywood Park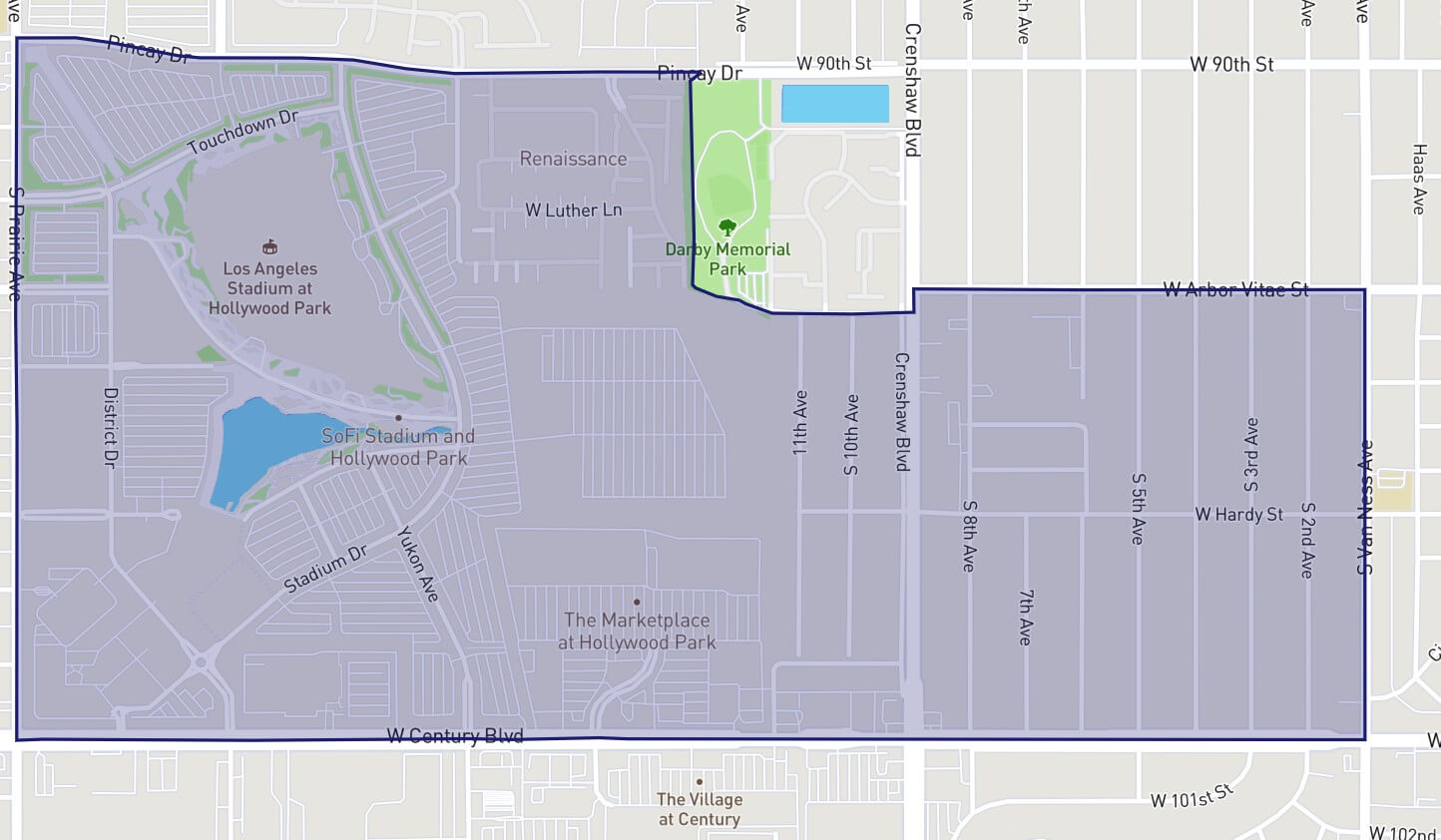 Crime in Hollywood Park was reported for brief periods. This neighborhood has a population of people exposed to high property and violent crime rates more than the national average. During the third quarter of 2021, an average of six violent crimes and one property crime were reported per week, and they were predominantly the result of violence and car theft.
Property crime is a concerning issue, although this neighborhood has increased police protection over time.
For all tourists, even solitary female travelers, night and day walking and riding are deemed safe. While mugging used to be very common, its pace reduced thanks to police efforts. There is a chance of being a crime victim as the crime rates are higher than the national average.
The Safest Places in Inglewood, CA
Is Inglewood dangerous? Every neighborhood has its distinct culture, charm, and attractions. In Inglewood, there are unsafe neighborhoods and safe cities to live in, and Inglewood can be a wonderful place to live if you find the right community. There are neighborhoods to look out for, like Vermont Knolls, Westmont, Manchester Square, and more, which are much safer.
Conclusion
With its proximity to West Coast beaches and Los Angeles, Inglewood is a great destination to experience Southern California and Los Angeles' best offers. Whatever makes you choose to visit or move to the Inglewood, CA, area, the city does not disappoint. But is Inglewood California safe? As you need to know the parts of Inglewood to avoid, you should also know that there are absolutely safe places to live in Inglewood. Besides, looking only at the crime statistics, Inglewood is a moderately safe place to visit.