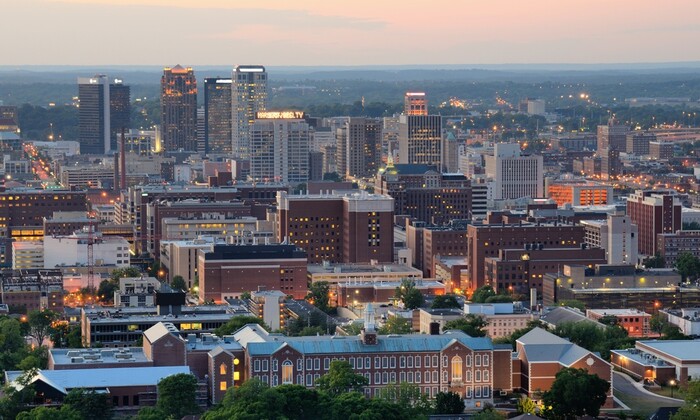 An authentic Alabama experience will uncover the rich historical roots of the city. This "heart of Dixie" is best known as a site of key moments with Dr. Martin Luther King and Rosa Parks in the Civil Rights struggles. It is the birthplace of legends as Helen Keller, Channing Tatum, and also a fertile ground for musical legends wanting to cement their art like Rolling Stones.
Alabama's love for college football, being the largest supplier of cast-iron and steel pipe products in the entire US, and even the first state that would build a rocket to convey a human on the moon, make this city a grand and versatile one. However, as with history, certain neighborhoods in this city are less safe than others.
Top 10 Most Dangerous Cities in Alabama
These are few of the most dangerous cities in Alabama.
1. Anniston
This city, located in the northeastern part of the state between Atlanta and Birmingham, has a population of 22,441 people. For some years including 2017, 2018, and 2019, in different listings and ratings, Anniston has been dubbed as one of the worst cities in Alabama based on FBI crime statistics. Safewise, a home security company, went as far as to list the city as the most dangerous in the US in 2018.
Violent crime rate was 2,992 for every 100,000 residents. It was just a slight decline from 3,434 in 2017 of which at the time, had the record of the highest in any city in the US. The violent crimes are also 689% greater than the national average even with an obvious police presence in the town.
Anniston is safer than no city in Alabama, and the chances of being a crime victim while in the city are 1 in 10. Hence, it is advised to restrict walking, biking, sightseeing, and exploration activities to daytime only. The women are encouraged to retire for the night in recommended hotels across the town. Public transportation is as safe as should be, and cash handling is not a red flag.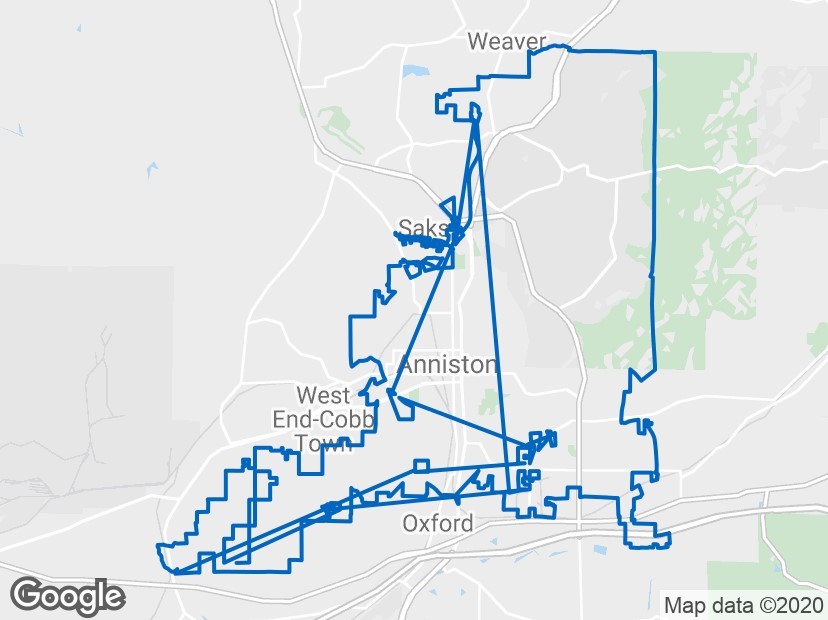 Read: https://www.areavibes.com/anniston-al/crime/
2. Fairfield
Here, the population is 10,937, with crime rates 219% greater than the Alabama average and 308% greater than the national average. On a list compiled by 247 Wall Street, Fairfield falls as the 34th worst place to live in the US. This has nothing to do with the effectiveness of the police force. Both violent and property crimes have remained flat over the years. Violent crime moved from 1,101 in 2017 to 1,181 in 2018. Property crime moved from 705 in 2017 to 880 in 2018.
The total reported incidents for 2018 was 1,079. Violent crime had 224 and property 855. In Alabama, Fairfield is the city with the most murder rate, with 75.3 murders per 100,000 residents.
While safety is not an issue during the daytime, there are slight concerns for night time. Movements, such as biking or walking, should be considered less especially for female solo travelers at night.
Your chance of being a crime victim in Fairfield is 1 in 10. This does not include petty crimes. Pickpockets and panhandlers are less reported, so public rides are free of cash thefts.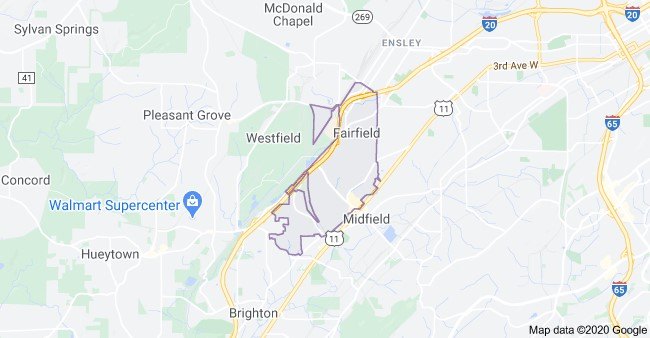 Read: https://www.areavibes.com/fairfield-al/crime/
3. Bessemer
This is a southwestern region of Birmingham with a population of 26,856. Bessemer is quite known for its economic strength. With the coal, iron ore, and limestone deposits in the core, it settled as the center of steelmaking all through the 20th century.
However, the compilation by 247 put Bessemer in sixth place for the Worst Places to Live in Alabama. It moved from the 84th ranking in 2012, to 16th in 2013, and now 6th in 2018. Although major crimes in Bessemer seem to have dropped by 25% in the past three years, overall, the crime rate is still high.
The total crime is an estimated 4,491 for every 100,000 residents, with violent crime 721, and property crime, 3,371. Petty crimes are scarcely reported, and this makes public transit relatively free of cash thefts. It is good to note that the patrolling officers on this side of town have not decreased.
There are fewer sketchy neighborhoods around alleys so night movements are still permitted. Though not far into the nights. Female travelers are advised to be accompanied if passing through at night. Walking or biking during the day is ideal.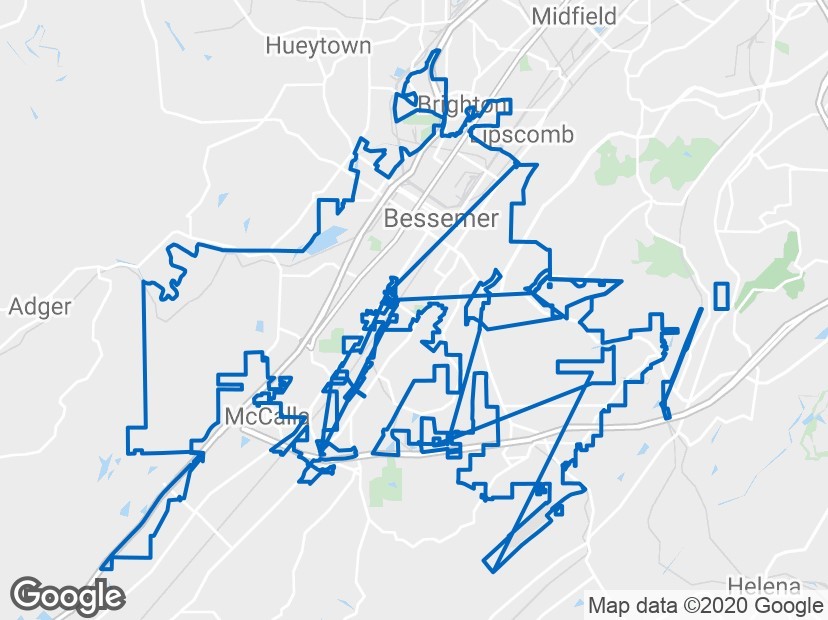 Read: https://www.areavibes.com/bessemer-al/crime/
4. Birmingham
Even beyond the 20th century and past the 1800s, The Magic City stayed as the nickname of this town. Similar to Bessemer, it was recognized for blooming in its iron and steel production. It is the largest city in Alabama with a population of 212,424 people. Considerably also the US's second most dangerous city in 2018.
Dangerous because it had the largest number of murders with 88, and marked the highest total of homicides in 20years until 2017, 111 homicides. It is said that the city experienced way more killings than many bigger cities.
It is best to avoid biking or moving around certain areas at night, even in the daytime. Solo traveling females are forewarned to avoid Norwood, the Ensley areas, and areas downtown as there is the gang-related type of violence there. Aggressive policing and security patrols are hence issued around the town, mostly around downtown.
The Birmingham metro area however has places as Forest Part/Redmont, Mountain Brook, Hoover, Vestavia Hills, Brook Highland, English Village, etc that are safer and nicer. Public rides are also free of cash thefts so wallets and purses can breathe easily.
Read: https://www.areavibes.com/birmingham-al/crime/
5. Prichard
A city of 22,340 people with livability considered poor. City-data statistics reveal Prichard 2018's crime rate as not only 2.1 times greater than the U.S. average, but also greater than in 97.3% U.S. cities.
In 2018, it was noted that the crime rate fell by 32% compared to 2017. The number of homicides was 7 - a decrease of 2 from 2017. The total reported incidents were 1,193 having violent crime at 22%.
Although at the end of 2018, it was still notched the 12th worst place to live in the U.S by AL. Criminal activities are seen to continuously drop due to police participation and activities. It is still encouraged for walking and biking acts to be undertaken only during the daytime and not evening hours. Mostly for females traveling alone. Public rides are relatively free of pickpockets so your free-roaming cash handling is safe.
In Prichard, you have a 1 in 19 chance of being a victim of crime.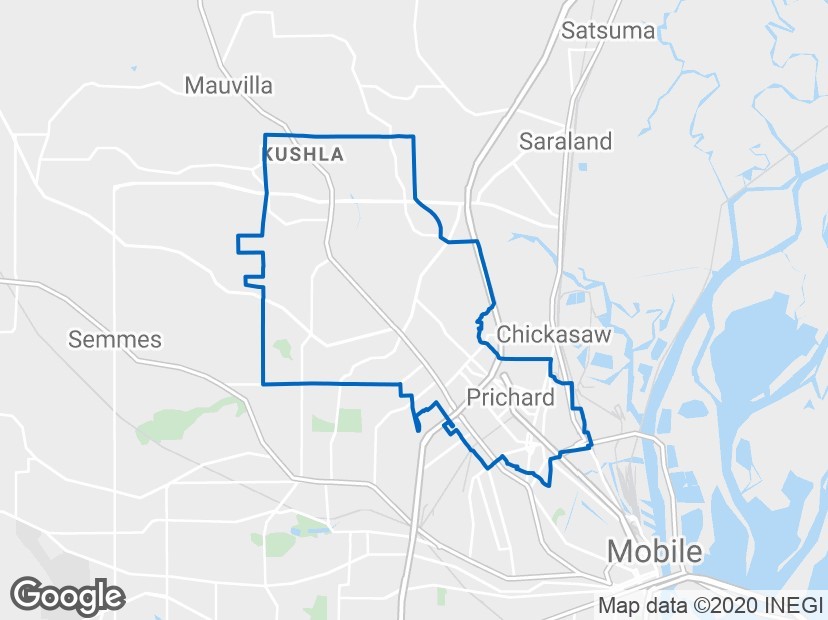 Read: https://www.city-data.com/crime/crime-Prichard-Alabama.html
6. Lanette
Even being a small neighborhood of 6,245 population, this Alabama's east-central town has crime 3 times higher than the US average, and greater than in 99.1% US cities. Back in 2014, the estimate of the gang presence was no lesser than 300 gang members. Felony crimes, most often than not, are usually traced to gang activities. Thus, the early 2010s started the journey to eliminate the gang issues within the community.
In 2018, the crime rate fell by 4% against 2017. But generally, there has been increasingly violent crime despite the police presence, while property crime dipped in the last 5 years. Moving around the community is only safe during the day. Night times could come with a cluster of people in corners and alleyways. Therefore, it's safer, especially for solo traveling ladies, to retire for the nights in hotels that come recommended.
Public transits are barely stained with petty crimes, aiding the safety of sums of money in wallets or purses. In Lanette, your chance of being a crime victim is 1 in 11.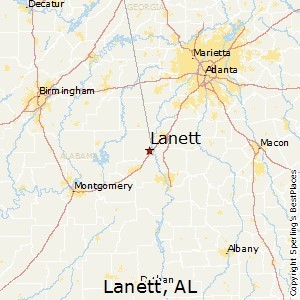 Read: https://www.city-data.com/crime/crime-Lanett-Alabama.html
7. Selma
This city in the black belt region of south-central Alabama is one that has struggled with gang violence, crime, and drug dealing. There were lots of open gang warfare between different gangs, arising in shootings back in the early 2000s. With a population of 19,650 where roughly 80% are African Americans, about 5yrs ago a study by Safewise declared Selma the eighth most dangerous city in the US in a list of thirty. It had violent crimes per 1,000 residents of 13.70 and property crimes of 105.05.
The violent crime rate moved from 671.8 in 2013 to 753.6 in 2014, all the way to 1,019 in 2016. Currently, crime has only decreased by 5% and Selma is said to be safer than 7% of the cities in the US. The police in this side of the city are hardly seen patrolling as witnessed by a few residents.
Exploring through the community at day and nighttime becomes safer yearly, but caution needs to be taken during nighttime, for the females traveling solo.
Petty cash theft incidents are reported less and less, so public rides can be taken with safe minds.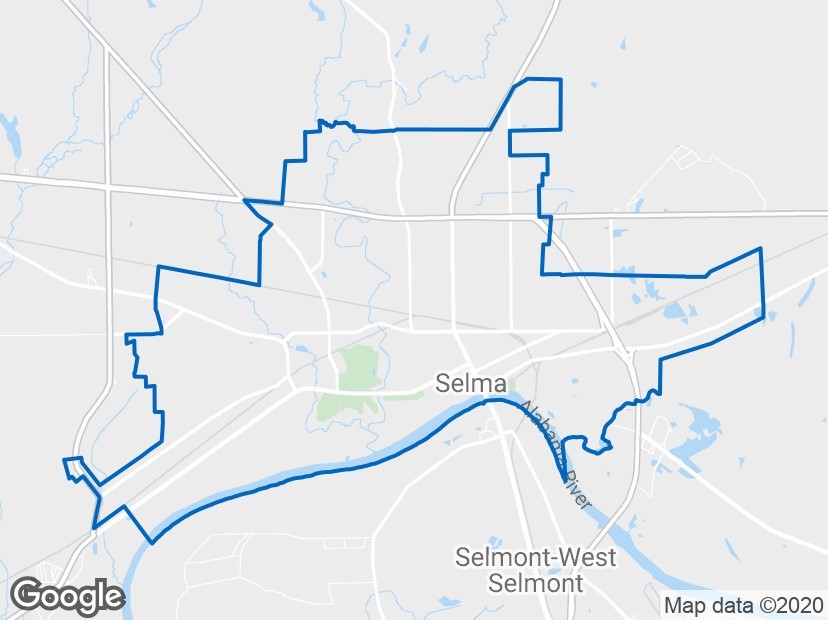 Read: https://www.areavibes.com/selma-al/crime/
8. Gadsden
This city had an involvement somewhat in the Civil War and has a story in the rise of Alabama as a home to textile, steel, and other manufacturing facilities. However, 'Homesnacks' made a report of the 'Most Dangerous Cities in 2019' and Gadsden made the sixth list. In 2018, it made the third list.
Having a population of 36,325 people, this neighborhood declared over 1,000 violent crimes per 100,000 residents in 2018 and even 179% greater than the national average. Property crimes shot up over 7,000 crimes per 100,000 residents regardless of the police presence.
Strolling or hiking during the daytime is as welcomed as at nighttime. Only more caution needs to be taken by nighttime, so female solo travelers need to be on extra alert. While there are a bunch of hotels that come recommended, they're located quite far from the community. It's good to note that public rides are rid of personal crimes or cash theft.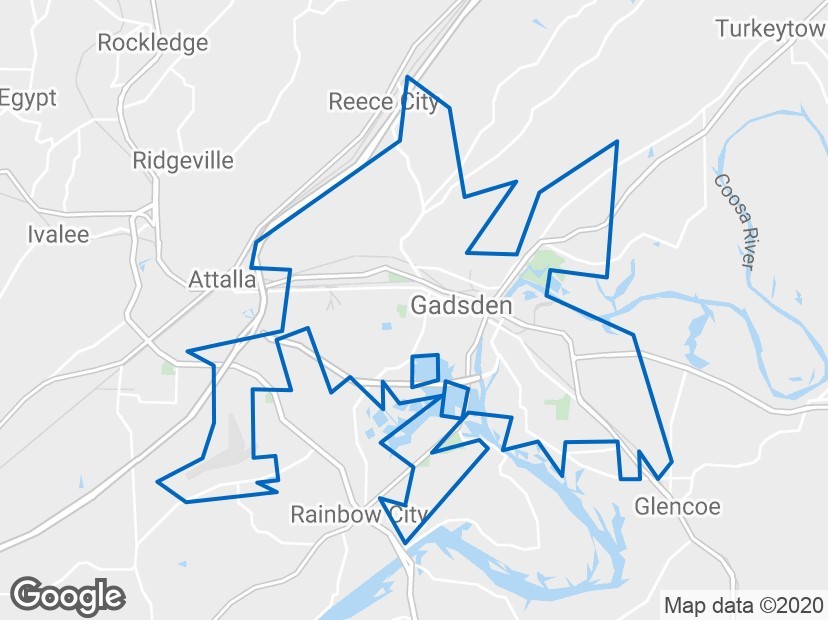 Read: https://www.areavibes.com/gadsden-al/crime/
9. Tarrant
This is a relatively small neighborhood of 6,271 with a livability score considered poor. It has a crime rate of 143% greater than the Alabama average and 210% greater than the national average.
In 2018, there were 511 violent crimes per 100,000, with around 109 reported incidents, and 2,674 property crimes, translating to 367 reported incidents. The total crime reported during that year turned out as 477, with major engagements by the police force.
Tarrant has no major safety concerns with regards to touring. Day and nights are safe enough to hike or move about, even for the solo traveling females. Hardly are there pickpockets or panhandlers, there have been less reported cash theft incidents. This guarantees public transportation means free of incidents.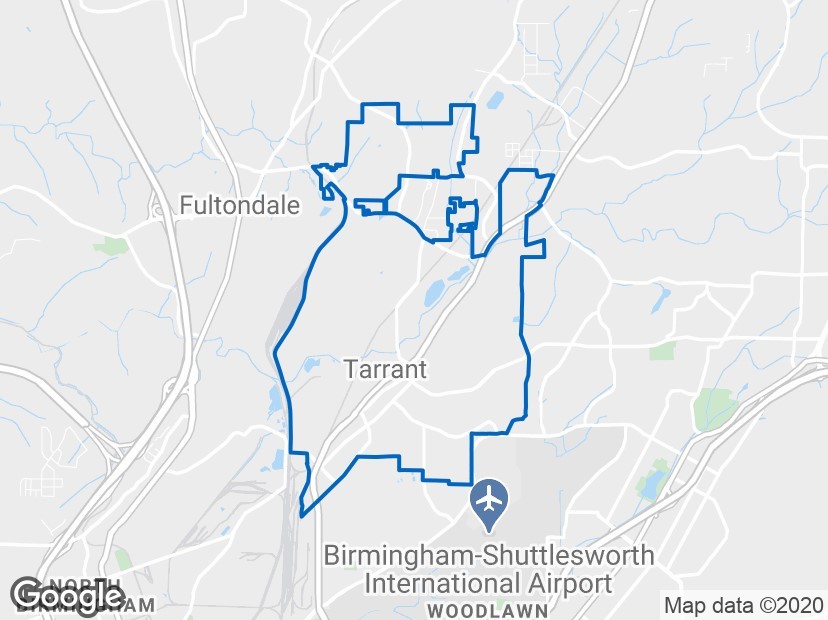 Read: https://www.areavibes.com/tarrant-al/crime/
10. Troy
There are 18,944 people in this neighborhood. Now on a scale of 1 to 100 (low to high crime), violent crime in Troy is 44.5 (where the US average is 22.7) while property crime is 67.6 (where the US average is 35.4). Between 2017 and 2018, violent crime dipped but property crime spiked. This is the reason Troy was ranked 14th for the highest crime rate in Alabama for property crimes. But overall, it was still Alabama's 7th most dangerous city in 2018.
It is safe to take hikes, bike rides, or simply stroll at any time of day, night time with reserved caution though. Female solo travelers also have the chance to be light and relaxed. There are a couple of well-recommended hotels around with good security options too. The public transportation system has good safety records in terms of moving bulky cash about.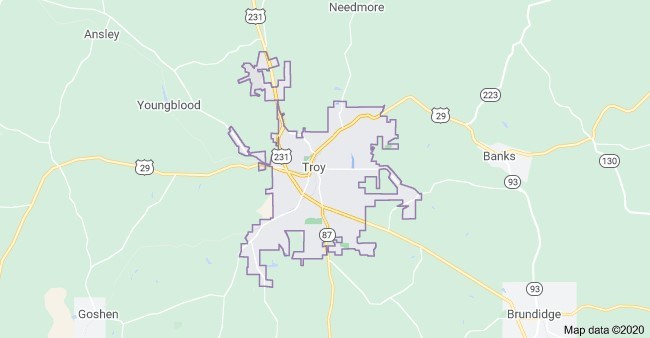 Read: https://www.areavibes.com/troy-al/crime/
Crime Situation in Alabama
The violent crime in Alabama (crime rate) is almost 2 times greater than the national average. Aggravated assault was the most frequent violent crime reported in 2019, with 638 total incidents, which estimates as 79% of the reported violent crimes. Next is robbery with accounts for 11%.
For property crime, 818 total burglary incidents were reported which makes 13% of the total property crimes reported. However, larceny-theft leads the top loss with around 81% of all incidents reported.
Conclusion
The Safewise team pulled a study across the board and revealed that 56% of Alabama's residents worried daily about safety in 2019, and 59% in 2020. According to the summary reports, personal experiences with violent crime shot up by 80% year over year in Alabama.
While there are recognized safety concerns within the city, there is the need to maintain any forms of protection, and also security measures/ street smartness that will guarantee one's safety. Gradually, this great city will become a safe city also.