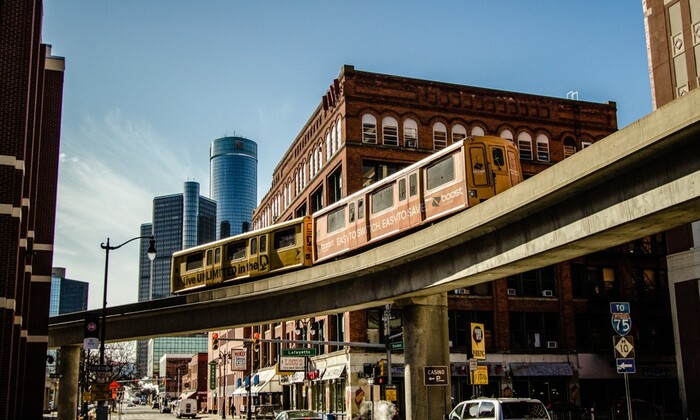 The Wolverine State, as Michigan is so fondly known, has both urban and natural attractions. With its reputation for making awesome cars, this city balances to be a place to find the simplest of pleasures, from the bright lights to the Great Lakes!
Unfortunately, disturbing crime statistics succeed in putting Michigan on the radar no one appreciates to see their State on. Now, here are a few of the most dangerous cities to beware of.
Top 10 Most Dangerous Cities in Michigan
These are the most dangerous cities in Michigan:
1. Detroit
This city, referred to as the birthplace of American cars, struggles with plenty of crime, so much so the chances of being a crime victim are greater than in most of the other cities in the US. Year by year, different lists roll out referencing Detroit as a top dangerous city. The latest was the FBI's yearly America's most dangerous cities list in 2019 with Detroit making it on the top. This city has a population of 672,795 people, which makes it the 23rd-most populous city in the US.
In 2015, a total of 880 violent crimes per 100,000 residents from FBI statistics led Detroit to rank as the second-highest rate for violent crime in the US. Violent crime then fell to 11,846 in 2016. It rose in 2016 all through to 2018 and then fell in 2019, leaving the numbers at 13,040 from 13,478 in 2018.
Although patrolling officers are seen regularly in neighborhoods in this city, there are still a lot more visibly dangerous neighborhoods. Some include the deep east side, areas like Bewick, Grey or Jefferson, the Heidelberg Project, etc. So not only to be wary at night times but at day times also, caution needs to be taken while headed for these places during walks or bike rides. Females traveling solo should be accompanied at all times preferably.
Public transportation is not as free from violence as it should. All sorts of crime, including cash robbery, happen occasionally. So it's best to keep purses or wallets, especially if filled with cash, strapped to the side always.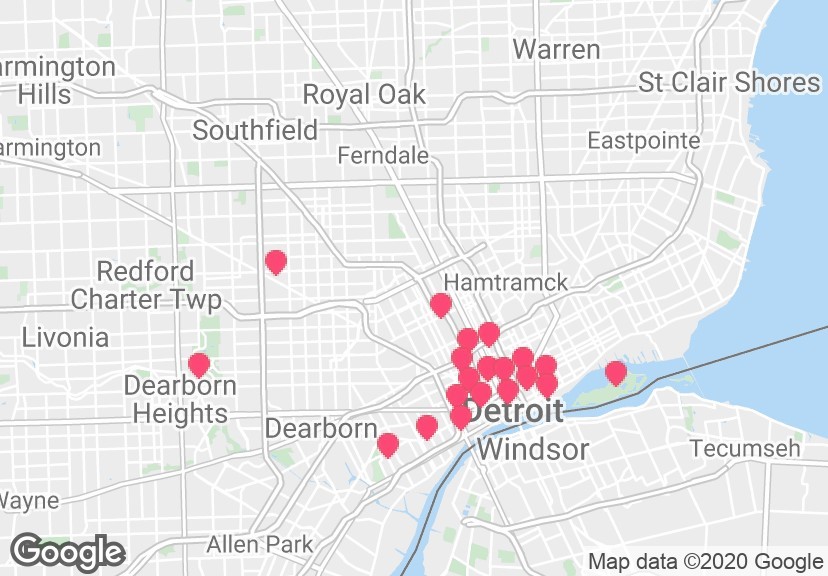 Read: https://www.homesnacks.com/mi/detroit/
2. Muskegon Heights
The population in this West Michigan City is 10,792. This is one of the cities referred to as distressed, with its filthy rate of crime. This bad crime reputation has lingered on for so long that it made the 19th rank in 24/7 Wall Street list of "Worst 50 cities to Live in the US".
In 2017, over 6,000 property crimes were registered in Muskegon for every 100,000 people, more than any city in Michigan. Even the violent crime rate of 1,808 incidents was also greater than more than 90% of all US cities. In 2018, violent crime rose to 2,165 and property crime dipped only by about 20%.
There are about 1.4 police officers per 1,000 residents in Muskegon which are claimed by residents as insufficient. Walks, bike rides, and other means of tourist activities occur basically at daytimes as night conditions in the city are unsure. Female solo travelers are encouraged to stick around by daytime only, using public rides or Ubers, as they are safe from cash muggings.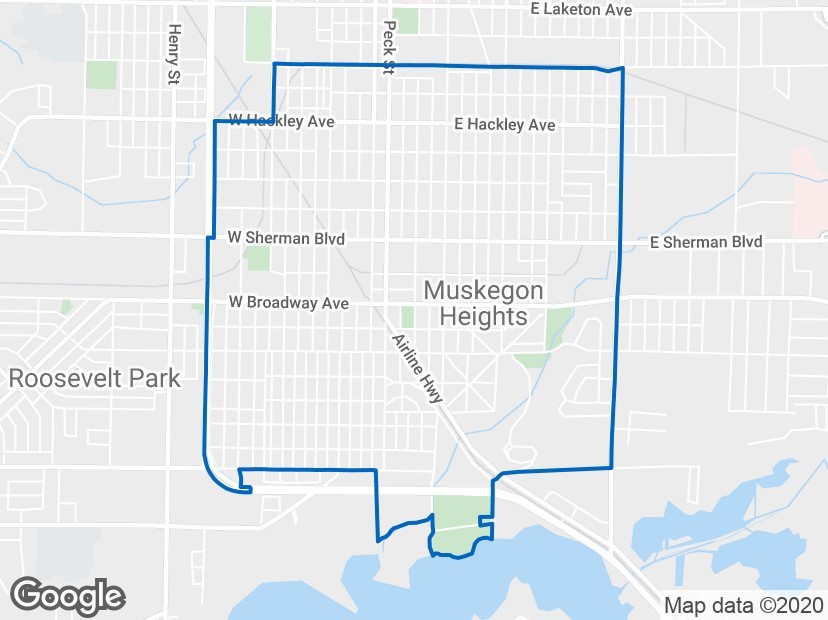 Read: https://www.areavibes.com/muskegon+heights-mi/crime/
3. Jackson
This city, filled with 33,165 people, has crime rates 111% greater than the national average and 159% greater than the Michigan average. It is still boxed up with crime which manages to decrease by an average of 2% yearly, a plus to the police officers in this region.
But is Jackson Michigan safe? Back in 2015, neighborhoodscout listed Jackson as the 41st city in the 100 Most Dangerous Cities in the US. After 2015, total crime rate for every 100,000 population declined from 0.29% in 2015 at 1,240.7 to 1108 in 2019, a 1.3% further drop from 2018. Total crime incidents reported in 2019 closed at 1,704.
Regular strolls, bus, or bike rides happen safely in Jackson at both daytimes and nighttime. Female solo travelers have little to fear over. At bus stations and in public vehicles, cash mugging occurs less frequently also. But purses and wallets should stay guarded.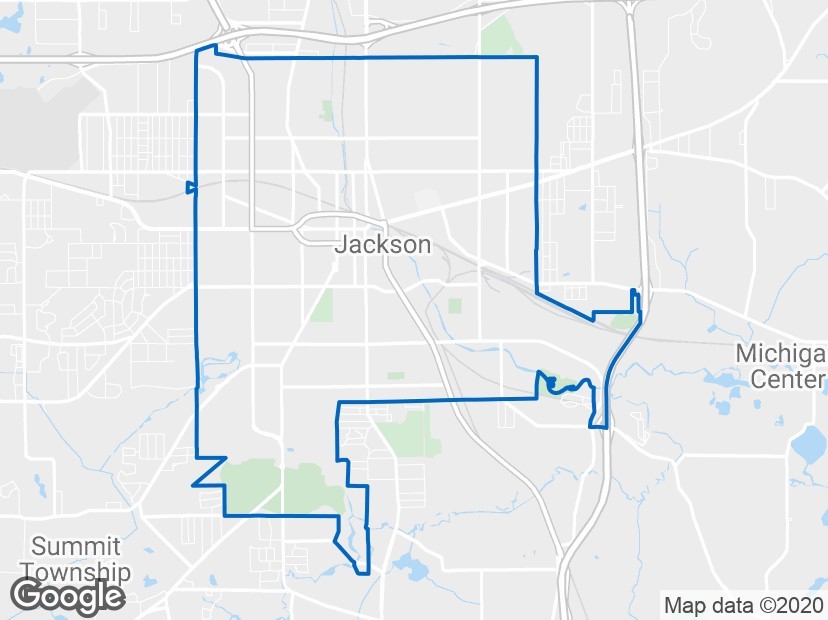 Read: https://www.areavibes.com/jackson-mi/crime/
4. Highland Park
Out of the list of the Worst Cities to Live in the US collated by 24/7 in 2018, this city of approximately 11,000 people ranked 5th.
According to the Michigan Crime Reporting database, crime in Highland Park started to go downhill from 2012. The total reduction between 2012 and 2018 is 33.8%, the actual reduction of property crimes being 59%. The police thus were re-equipped with gadgets and tech supplies to aid in criminal pursuit.
While the crime rate seems to be dropping, it is still a long way from where safety counts. As the dip is simply from its original overwhelming numbers. In general, the crime rate is still as high, especially violent crime which is 444% greater than the national average.
Exploration in this city is mostly done at daytimes, usually by choice, walks, and rides. Nighttimes are relatively safe for even solo traveling females. Around this city are recommended hotels also and Ubers or public rides can be used as a means to convey without fear of getting mugged of cash.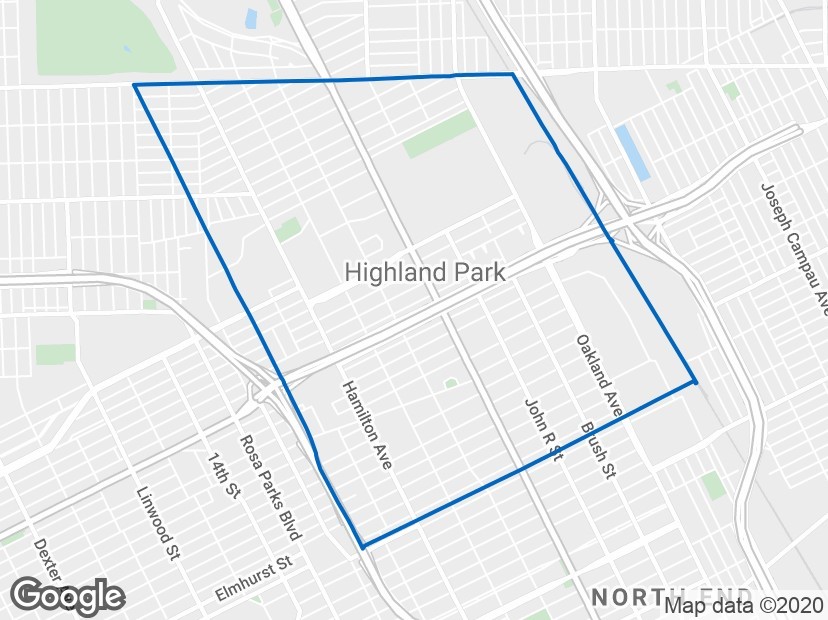 Read: https://www.areavibes.com/highland+park-mi/crime/
5. Benton Harbor
This city has quite a few lovely nature centers and parks. But while the population of people is 9,988, the crime rate is explosive. The list by 247 placed it as the 20th Worst City to Live in the US. In 2017, from FBI data Statistics, Benton Harbor was the most violent city in Michigan. It resolved the year with 218 violent crime incidents reported, at the rate of 22 violent crimes per 1,000 residents. Aggravated assault is the most at 156 cases.
In 2019 however, reported cases of violent crime incidents dipped to 190, with aggravated assault still the most at 150. Benton Harbor is said to be safer than 3% of US' Cities and the chance of being a crime victim is 1 in 20. Movement about the city is safe both during the day and at night, even for females traveling alone. Bus rides are also free from pickpockets stealing cash.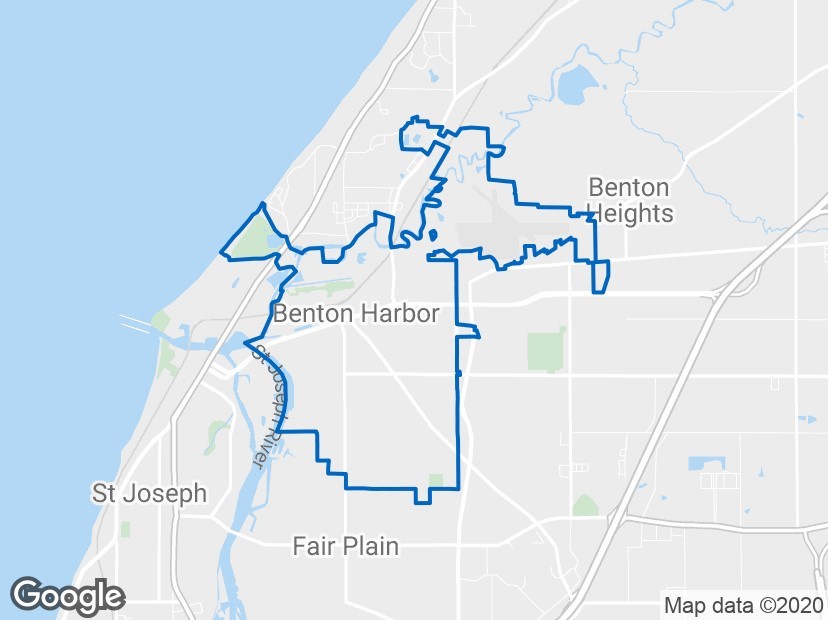 Read: https://www.areavibes.com/benton+harbor-mi/crime/
6. Flint
Gun violence and drugs remain one of the challenges in this city. This city of 102,434 people quickly gained a reputation as a mainstream crime center. Based on the violent crime data as released by the FBI, Flint has constantly been on the high rank as one of the US' Most Dangerous Cities for many years now.
It was on the no. 1 tag from 2010 to 2012. By 2013 it slipped to the second tag. 2014 also another slip to no. 4. By 2017 it tracked the 7th largest murder rate among cities in the US with above 50,000 population. Recently, total violent crime incidents are 1,759 with 18 crimes per 1,000 residents, and the police are said to be on the patrols.
Following an open daytime rape incident years ago, this city was declared dangerous for females. Hence, walking, biking, or all forms of exploration should be undertaken at daylight hours and accompanied (if female). It seems relatively safe for others. Cash mugging reports are less and less but it is best to be on the alert while in public vehicles.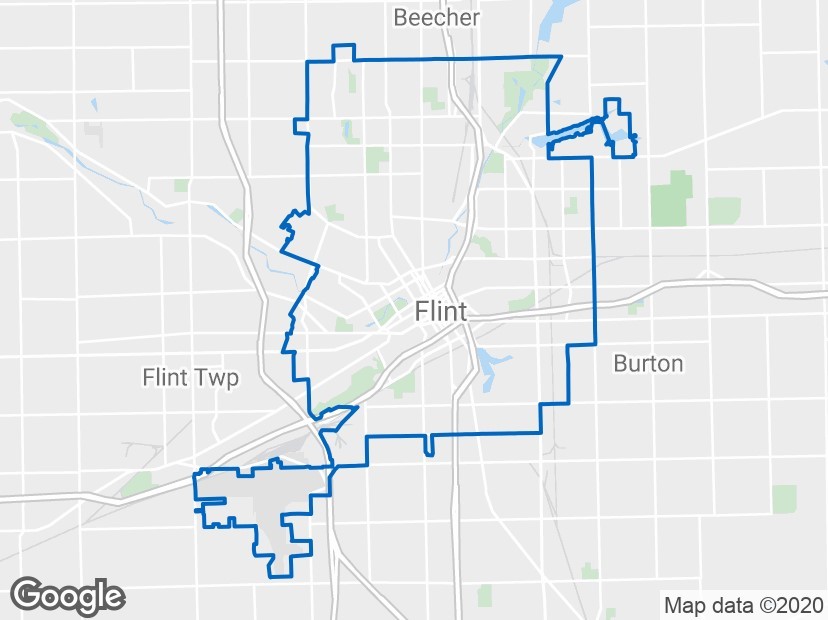 Read: https://www.neighborhoodscout.com/mi/flint/crime
7. Saginaw
National Council for Home Safety and Security did their share of the Top 10 most dangerous cities in the US and Saginaw came 7th with a violent crime rate of 2,021. From 2016 to 2019, violent crime has only risen. 1,467 crime rate per 100,000 population in 2016 to 1,474 in 2019. Collectively for violent and property crimes, crime is said to have decreased in this 49,892 people populated city over the years by 12%.
Back in 2012, this city was reported by Forbes as the Most Dangerous US city for women at 76 rapes per 100,000 residents. 2019 report by FBI reveals still a flat figure of 71. Hence, while walking, and biking may be safe at daytime and nighttime in the city, women are expected to be extra guarded and alerted at all times. The police pledged to be of as much help as is needed.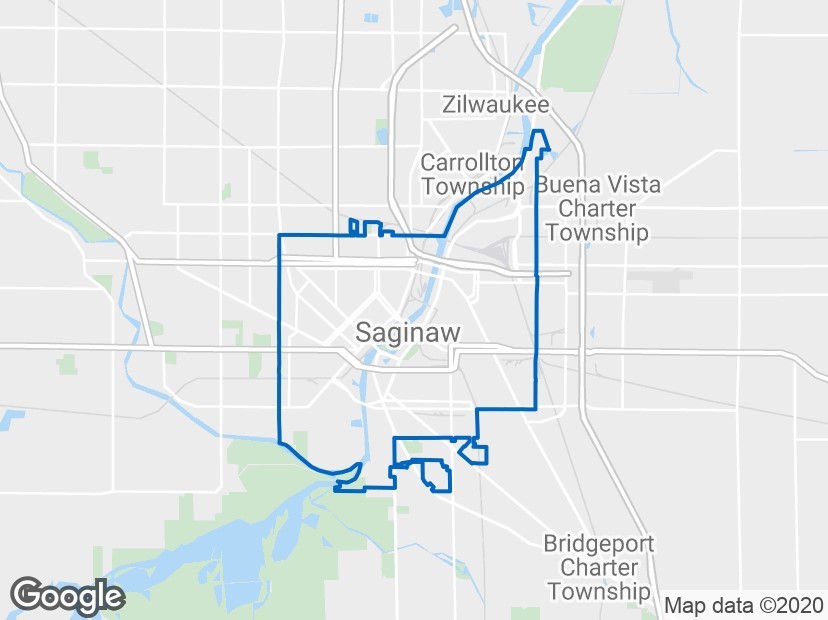 Read: https://www.areavibes.com/saginaw-mi/
8. Kalamazoo
This city has a total of 75,885 people. Back then in 2017, it had a rate of 12 violent crimes per 1,000 population - 913 crime incidents reported. The year 2019 ended flatly with similar numbers - 12.3 violent crimes per 1,000 population at 949 crime incidents reported. Seeming like the police force did no extra, settling this city as one of the dangerous cities in Michigan.
There are few bad areas of concern - the Eastside and Northside. So while touring or walking around the city, it is best to stay away from these areas especially at night for the female solo travelers. The Northwest and off of Drake Rd. and KL Ave, are better with security. There are few cases of pickpocketing or panhandling so possibly, moving bulk of cash can be safe, but caution should be taken.
Public rides have no safety concerns. In Kalamazoo, a resident's chance of becoming a victim of crime is 1 in 17.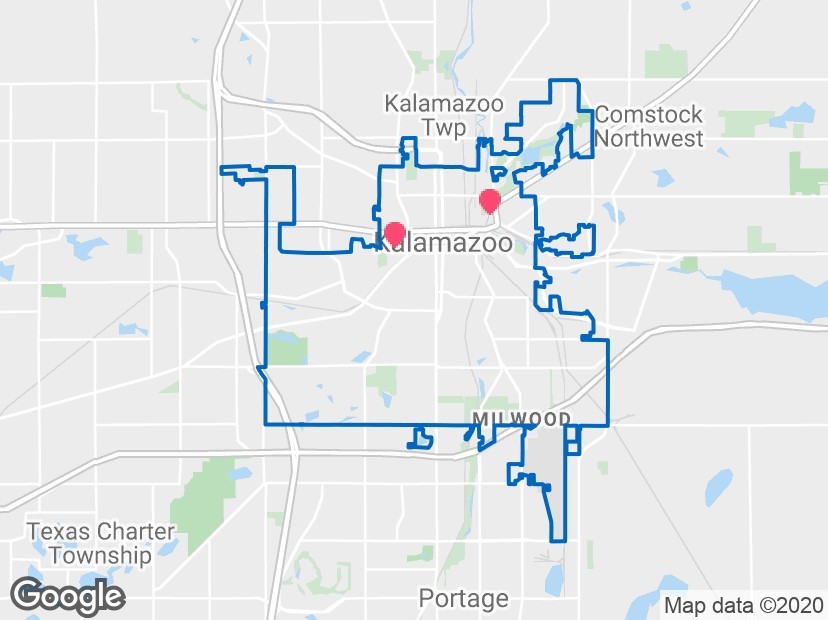 Read: https://www.areavibes.com/kalamazoo-mi/crime/
9. Pontiac
The 59,920 people in this city are exposed to crime rates 71% greater than the Michigan average. The number of violent crime incidents in 2019 was 803, with a crime rate of 13 for every 1,000 residents. Assault was the chief crime by over 70% at 634 crime incidents reported. In a survey of Top 100 most dangerous cities in the US by neighborhoodscout, Pontiac fell at 25th.
Security-wise, this city tends to do better than most in police patrols and general measures. For this, walking about or biking or driving tends to be safe at almost all times for everyone, night and day. Public transportation also is free of cash theft incidents.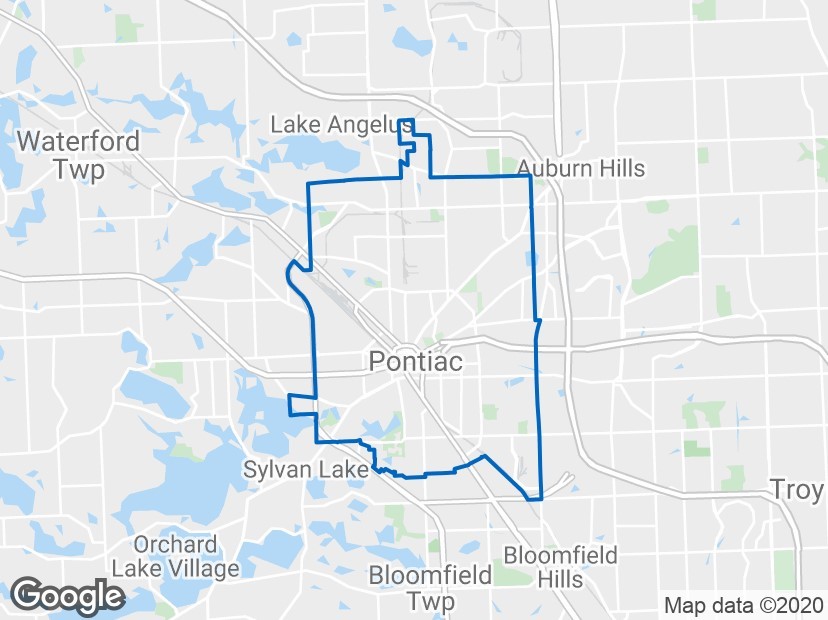 Read: https://www.areavibes.com/pontiac-mi/
10. Ecorse
This city has a population of 9,270 with a livability score considered poor. On a scale of 1 to 100 (low crime to high crime), Ecorse violent crime happens to be 75.9 (where the US average is 22.7) and property crime 52.0 (where the US average is 35.4). In 2017, the number of violent crimes per 100,000 people was 1,533 and by 2019, it dipped to 1,219. This does not make it any more than the worst cities in Michigan.
Even though there have been drops in crime levels with the police presence about, it is better for safety reasons to explore at day time as much as possible and less at night. This is whether on foot or bikes. Bus rides are safe from pickpockets and muggers so your cash is safe too.
Read: https://www.areavibes.com/ecorse-mi/crime/
Current Crime Situation in Michigan
From FBI data Statistics of 2019, Michigan crime rate can be deducted from the violent and the property crime rates. The violent crime incidents reported for the year was 44,918 leaving a crime rate of 4.4 for every 1,000 population. Property incidents laid incredibly at 165,280 with a crime rate of 16.5. While Assault takes the lead for violent crimes, theft is way along in the chart for property crimes.
Conclusion
Recognizing that the general plea of everyone is to be secured in their homes and one's safety is paramount, all that need to be done to improve Michigan is frantically being work in progress.
However, with this list of dangerous cities, along with healthy doses of street smarts, you now stand better chances of staying clear from the worst troubles.