It says a lot about the culture and history of Ohio being the birthplace of seven Presidents of the US, (and potentially more). This State, also known as the Buckeye State, has a landscape that is matched by tons of iconic towns that have the reputation for their love of music. Even having a State rock song "Hang on, Sloopy" by the McCoys.
But as there is no such place as the perfect State, there are few places in Ohio with a high level of crime reports.
Top 10 Most Dangerous Cities in Ohio
Here are 10 most dangerous cities in Ohio:
1. Canton
This city is situated around northeast Ohio with a population of 72,163 people. Sports enthusiasts are likely to find peace here as it is also known for the Football Hall of Fame which comes with a Festival that is made super grand.
Besides this, Canton has a thing with crime. In 2017, it was ranked by 24/7 as the 20th on a list of "50 Worst American Cities to Live in". Residents share that you get used to the gunshots, police sirens, the uncontrollable thugs, and the drugs. The year 2019 rounded with a total crime incident of 4,693, where the violent crime incident was 981 - crime rate of 1,399 per 100,000 population.
Exploring this city walking, or biking around are safe activities during both day times and night times even for solo traveling women. This is if certain hot zones are avoided. Places like the Newton Zone on Newton Ave and Highland Park off Cherry Ave. crawl with drug dealers and prostitutes. Violence can happen at any time here.
Bus transportation and other public rides are free of pickpockets or muggers. So wads of cash are likely to remain untouched in purses and wallets.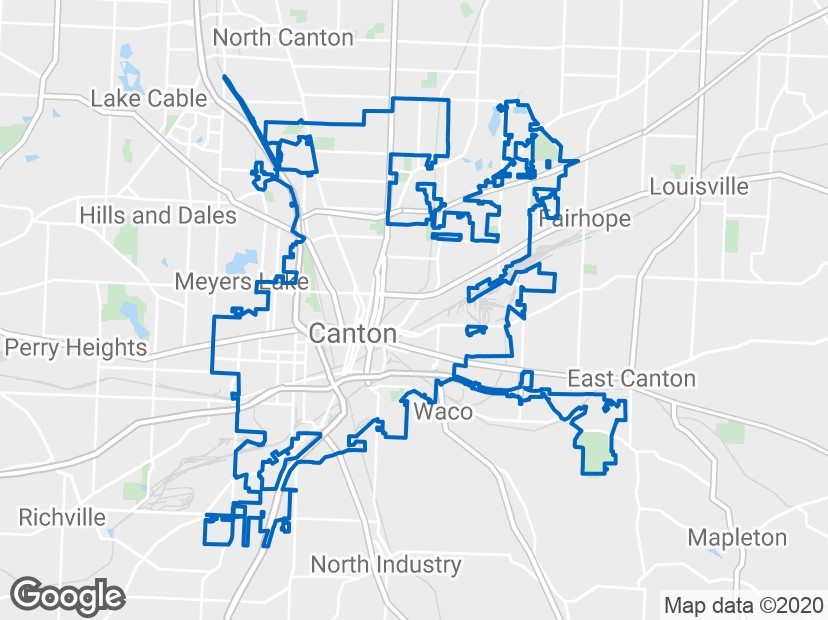 Read: https://www.areavibes.com/canton-oh/crime/
2. Moraine
This is a small city with a population of 6,343, although it has crime rates 267% greater than the Ohio average and 247% greater than the national average.
The violent crime rate had steady growth from 173 for every 100,000 residents in 2014, to 329 in 2015, and 399 in 2016 according to city-data. By 2019, it dipped a little to 373 with a little bit more effort by the police department. In Moraine, you have a 1 in 12 chance of being a victim of crime.
While biking or riding activities are safe to indulge in while exploring the city, care should be taken for valuables and personal properties so as not to expose them to be vandalized. Women independent travelers have no problem moving about as long as it is before 1 am at night. Public rides and Uber rides are as safe as they can be. And cash theft is less commonly reported.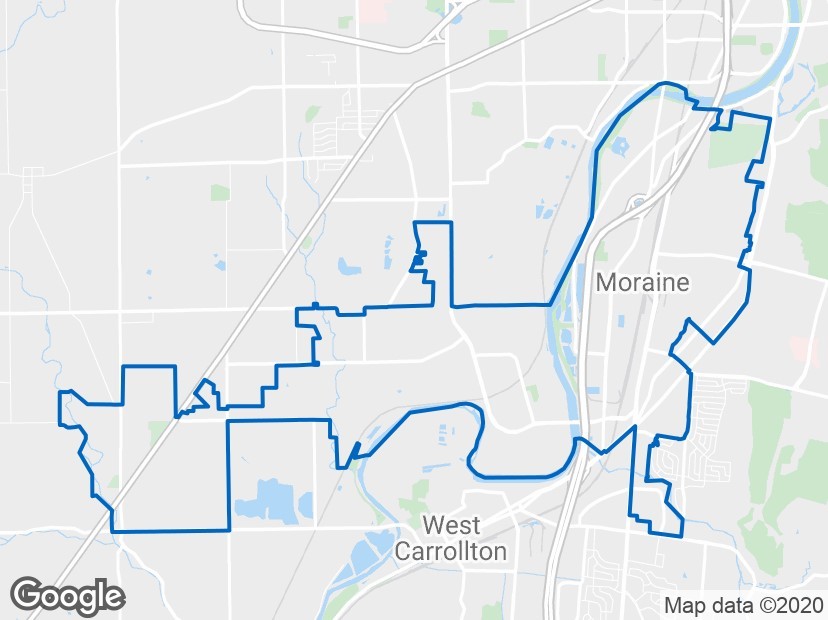 Read: https://www.areavibes.com/moraine-oh/crime/
3. Cleveland
This Midwestern city with a solid arts arena is the second-largest city in Ohio, and ironically the fifth rapidly shrinking large city in the US, according to AdvisorSmith. The population dipped from 390,871 in 2014 to 381,009 in 2019.
The crime rate in this city is the most radical. It can be one of the worst cities in Ohio one year, and the least dangerous the following year. 24/7 Wall St. ranked it one of the Most Dangerous Cities in Ohio in 2017. The violent crime rate that year was 1,557 per 100,000 residents, where the violent crime rate statewide is 297 per 100,000. Now Cleveland's rate is over five times greater. In 2016, it was the fifth Worst City to Live in, while in 2015, it appeared in no list.
Nevertheless, this city is good for walking or exploring around in the daytime and nighttime if not plying through East Cleveland. East of Scoval and 55th is also a dangerous place to be caught up in, and a large percentage of crime happens in Midtown regardless of the police presence. With precautions adhered to, women can travel safely alone.
Cash shouldn't be carried loosely around as there are lots of homeless in Cleveland and will panhandle. Public transportation comes safe with no troubles.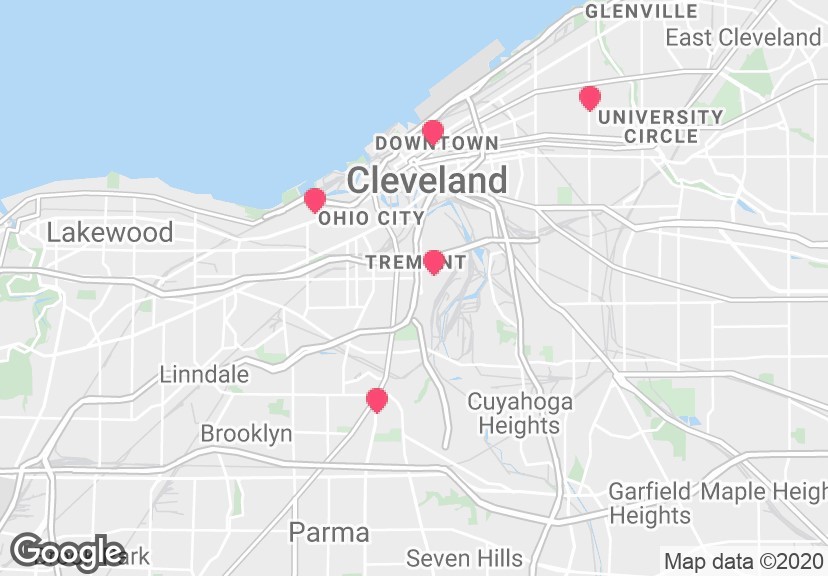 Read: https://www.neighborhoodscout.com/oh/cleveland/crime
4. Cincinnati
This is the city known to have the most legendary Oktoberfest, aka Zinzinnati, in the US. It is one with a population of 302,605 people, and also the birthplace of nobles like Steven Spielberg, and Jerry Springer. Cincinnati has greater-than-average crime rates, where almost 50% of a major crime is locked in about 10 of the 53 neighborhoods. The Police Homicide Unit being very active.
From FBI's data in the compilation of 2019's 50 cities in the US with the highest rates of violent crime, this city was dubbed twelfth. There were 845 violent crimes in every 100,000 population and the rate of rapes was doubled the national rate. There was a year Cincinnati had the rank for one of the US's most dangerous cities for violent crime, specifically with an eye for firearm violence.
While this city has beautiful attractions for sightseeing, hiking, biking, this should only be engaged in at day times. Wandering off main streets late at night is unsafe for independently traveling women. Again, here, petty theft is rather too common. There's always a lookout for pickpockets even in buses and bus stations. Although public transportation is mostly safe asides that.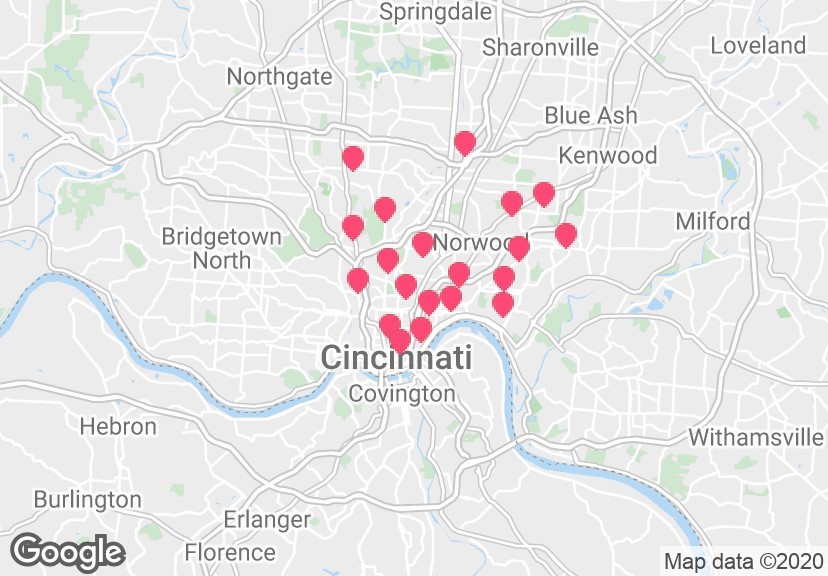 Read: https://www.neighborhoodscout.com/oh/cincinnati/crime#data
5. Whitehall
It is almost disbelieving to learn that this city has some of the highest crime rate in Ohio for violent crimes, including the third-highest Ohio murder rate, which is quite high for a city of just 18,596 people. Its combined property crimes and violent crimes outweigh that of major cities like Cleveland leading it to the 4th rank of Dangerous City.
The total crime incidents reported in 2019 was 1,216, equaling a 6,360 rate for every 100,000 residents. Violent crime was 596, 57% greater than the national average even with police presence around.
When walking about this city that's relatively safe, it is good advice to not be distracted and leave valuables in plain sight. Solo traveling women will have no peculiar safety issues here. Although night time is safe, it is best to retire to the recommended hotels around by early evenings. Pickpockets are scarce but preferably move with debit/ credit cards.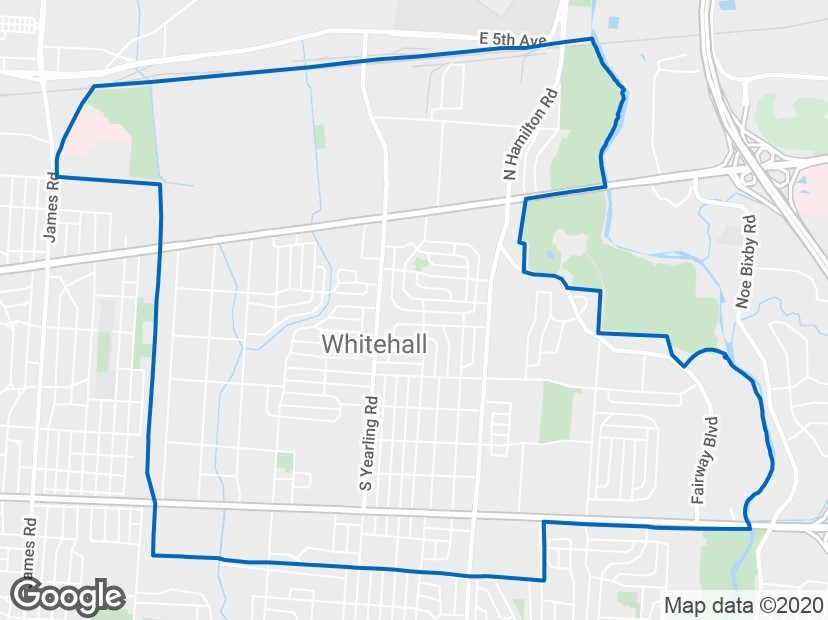 Read: https://www.areavibes.com/whitehall-oh/crime/
6. Middletown
This city is the home of Miami University with a population of 48,861. It has violent and property crimes, which when compared to other places of identical population size, tends to be on the high side. In 2019, the violent crime for every 100,000 residents was 421, having 206 reported violent incidents.
Violent crime here is erratic. It rose from 274 in 2015 to 320 in 2016. By 2017 it had dropped to 312. Year by year crime rates only remained flat and residents believe the police are focused more on heroin users than the safety of the city.
Casual walks around neighborhoods are hardly greeted with fear, especially for women traveling alone. Daytime hours are just as safe as night time and also public transportation. Handling of cash may not drag so much attention but be less conspicuous could also be the trick.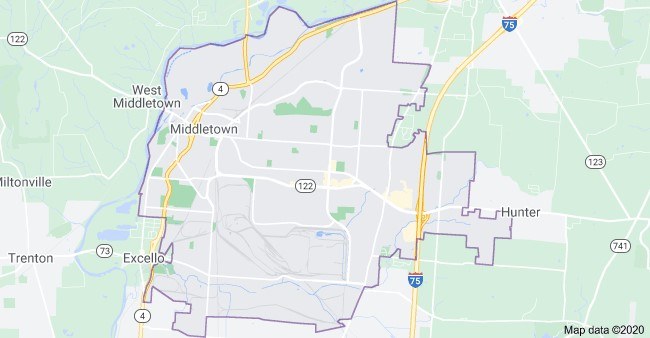 Read: https://www.areavibes.com/middletown-oh/crime/
7. Dayton
This is a large city of 141,143 people and one that has authentic aviation history. It is the home to the very first flyers ever - Wilbur and Orville Wright. Sadly there is a crime in this city to taint this history, and the crime is particular with drugs. Most homicide incidents were drug-related which the police are all heads on. In 2018, from FBI data Statistics, the murder rate in Dayton was 26.4 per 100,000 and it got recognized by CBS News as the 7th Deadliest City in the US.
This city also found its way as one of the 100 Most Dangerous Cities in the US according to neighborhoodscout. Having a violent crime rate of 9.1 for every 1,000 residents (2019). Although it was on the bottom twenty of the list.
There are good areas to explore in the city by walking, biking, or driving, both daytime, and nighttime. The areas north of Dayton should be avoided though as they are the main suburbs of Dayton. Salem avenue corridor or the west side experiences a handful of crimes and can be dangerous at night. Too bad this city does not have good hotel options. Public transportation has no safety issues and cash can be transported by hand.
Read: https://www.areavibes.com/dayton-oh/crime/
8. Springfield
This city has a booming social scene and a solid cultural side. It used to have very little crime in the late 90s and early 2000s until it got out of control. By 2017, it was ranked the 11th Most Dangerous City in the US by 24/7.
Since 2015, Springfield has experienced more of a decline than an increase in violent crimes. After increasing by 16.36% from 2015 to 2016 (from 593.61 to 690.72 for every 100,000 residents), it was uphill from there. 2017 had an 8.9% decline, just as 2018 had a 9.4% decline. The ending figure for 2019 was 494, about a 13% decline yet again. The police in this city being consciously aware of the targets.
Petty crimes like pickpocketing are not very common, so wads of cash would not suspiciously disappear. Moving about in this city is relatively safe at all times, and even for solo traveling women. The public means of transport are as effective as they are safe.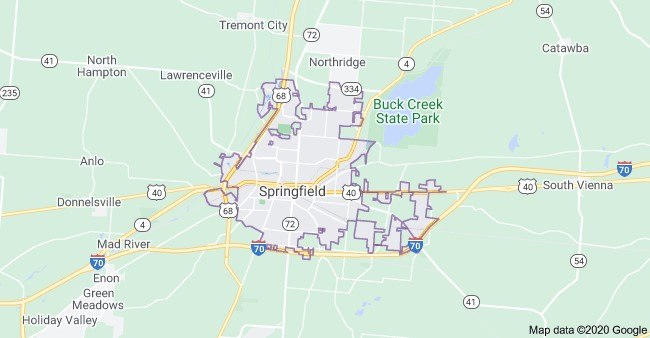 Read: https://www.areavibes.com/springfield-oh/crime/
9. Logan
The population in this small city is 7,205 with a livability considered average. It was not always a place of crime. Residents here buy into the hiking culture and are usually available for camping activities and relaxation.
However, the crime rates in Logan are 161% greater than the national average. Considering the population, 457 reported crimes in 2019, is a large number. This results in 6,492 crimes for every 100,000 population. The trouble is, not a lot of residents witness police patrols across the city.
Rape incidents had the highest reported incident for violent crime at 341 crimes per 100,000 people. This makes this city a not-so-friendly one for women travelers, especially those traveling solo. At nights, it is advised to be accompanied if walks at night are needed. Though, walks and strolls are safe for the general public. For public transportation as an option, it is best to ensure maximum security on valuables and cash for fear of pickpockets.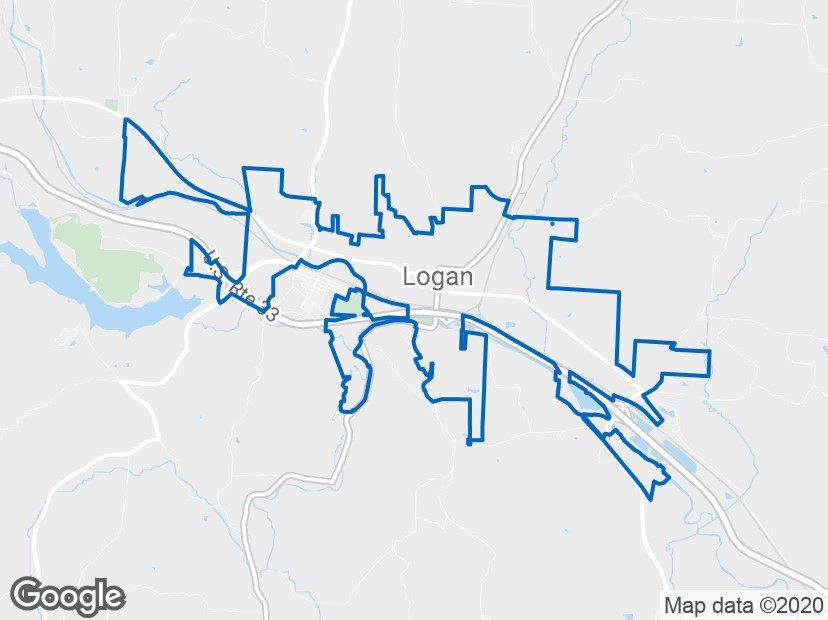 Read: https://www.areavibes.com/logan-oh/crime/
10. Lima
Located in western Ohio, Lima is home to 37,836 people. It is better known for being the location of the 2009 popular television show "Glee". The history of crime in this city was assumed to be a dead one and the violent crime numbers kept reducing year by year.
In 2019, the total crime reported was 1,752, with violent crimes 259 while property crimes were 1,493. Altogether, the total crime per 100,000 residents was 4,780.
Cruising and walking around the city is free from safety risks, and one can be out all day till midnight with no violent alarm, including the women traveling alone. Pickpockets are not shockers in this city so it is best to keep your wallets or purses in the front of wares especially if filled with cash.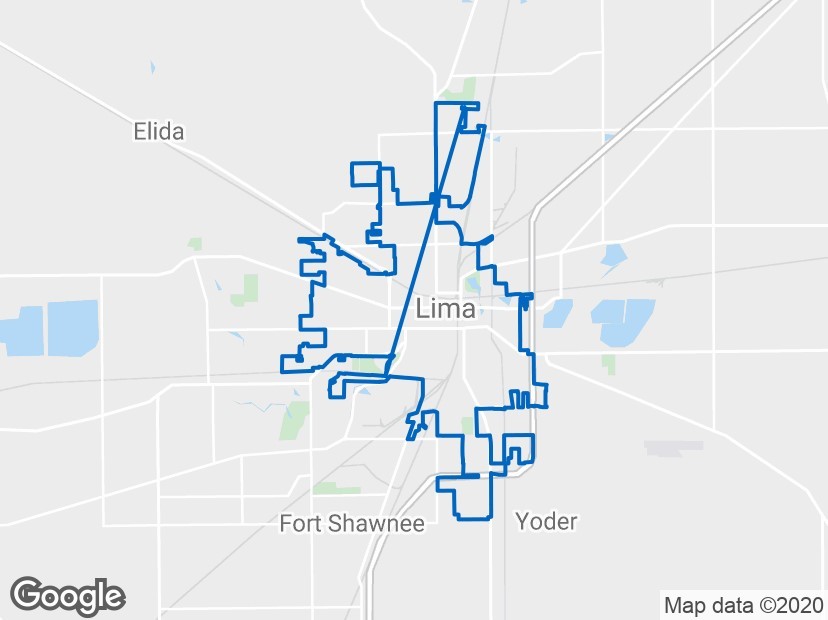 Read: https://www.areavibes.com/lima-oh/crime/
Crime Situation in Ohio
At the end of 2018, the FBI released crime statistics that revealed total violent crime incidents reported as 32,723, and for property crimes as 254,496. The combined crime rate is 24.5 for every 1,000 residents. Assault remains the top violent crime at over 50% of the total crime, and Theft for property crime at over 70%.
Conclusion
Although Ohio is not one of the US' safest States, it is not close to the worst. There is a great deal of interest in ensuring individuals are better-taken care of, and not susceptible to criminal elements. Safety is recognized here as the biggest priority and the portunity to making this State a grand one.