There is magic in Los Angeles, literally. In Universal Studios, you are sure to get a chance to make a stopover at The Wizarding World of Harry Potter, at the town of Hogsmeade. If you don't want that, there are festivals and concerts with performances from bands and musicians all year round.
This city boasts of multiple theaters, 4,000-plus-acre park with zillion trails for recreational activities & hike lovers, and many more highlights. Los Angeles is an incredibly diverse city where everyone has a place!
The era of crime in Los Angeles is past and there has been a huge decline over the years. But just like most big cities, there are still a couple of places to be watchful over. Read below to know what areas of LA are dangerous.
Top 10 Most Dangerous Places in Los Angeles, CA
Now, what is the most dangerous city in Los Angeles?
1. West Adams
This is one of Los Angeles' dangerous areas. Violent crimes in this neighborhood are 474% higher than the national average. Even with this outrageous number, if anything, crime in this neighborhood has seen a decline. The 60s experienced so much gang violence that the residents were forbidden to mutter. Although the police presence in W. Adams seem overwhelming, it is tough to measure their response with the constant barrage of crime.
This neighborhood has a population of 11,961 with an estimated total crime rate of 6,811 per 100,000 residents. In 2019, there was an increase in crime by 12.3% compared with 2018 for the first half-year. With this, visitors in this neighborhood are warned against exploration at night times, especially women traveling alone.
A female resident spoke about having to hold and clutch her purse at all times for fear of being mugged, especially when moving with cash. Public transportation does not seem any safer. In West Adams, your chance of being a crime victim is a 1 in 15.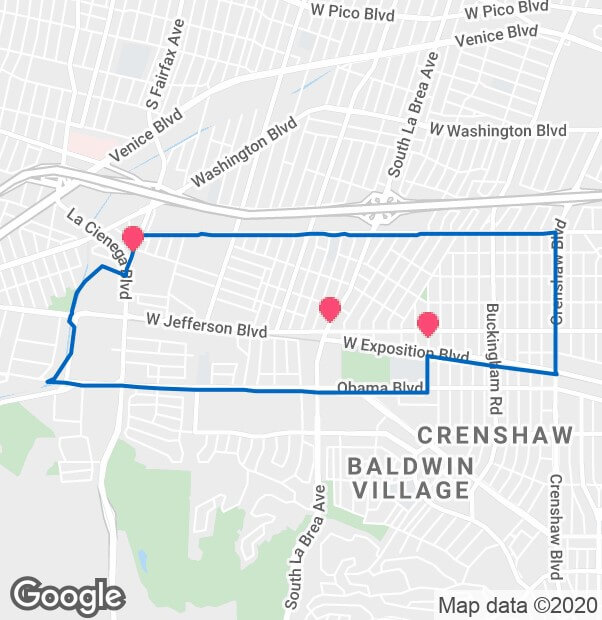 2. Wholesale District - Skid Row
Since 2010, the crime in this neighborhood has increased by 59%. In 2019, there were 13,122 incidents reported where 2,698 were assaults, 2,453 thefts, and 1,350 car break-ins. Located in downtown LA, this neighborhood has a population of 7,245 people of which about 2,500 people represent the homeless. But really, is skid row in Los Angeles dangerous?
As persistent as heroin and meth transactions happen in this neighborhood, so are the police officers. Public transit has chances of being filled with panhandlers and pickpockets, so wallets and cash should be held close. This neighborhood is already marked as the epicenter for drug addiction, prostitution, and stolen goods. San Pedro Street is one of the centers for illicit activities.
Exploring through this neighborhood cycling or walking is only encouraged before 6 pm. After which Skid row becomes void of pedestrians, and the street gangs resume. Women travelers should always be accompanied at all times. No hotel has gotten any good reviews yet.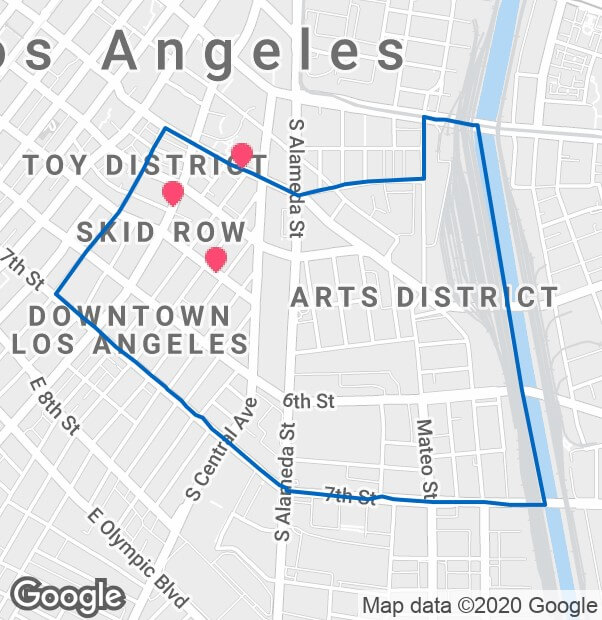 3. Downtown
This cultural and commercial hub of LA has a population of 12,199. According to LAPD statistics, year by year crime rate sees mild drops. 2016 had 1,702 violent crimes reported in Central Division, down from 1,780 incidents in 2015. The number of homicides had steeper drops from 490 a decade ago to 13 in 2018.
Crime, however, is still on the high side, with 14,219 crimes reported in 2020. The most impacted neighborhoods being south of 3rd Street, north of 7th Street, west of Alameda St and east of Main St. You are sure to be mixed with pickpockets or mugged of cash in these sections.
Now, is Downtown LA dangerous at night? Wandering the streets exploring at night is advised against, more-so for solo female travelers as it gets deserted and seems sketchy. Few hotels come highly recommended if you need to stay the night and explore the next day. Even though the police patrol frequently, the safest feel is when walking or biking in the daytime.
Is Downtown LA safe? There are few places like fourth and sixth streets which are pretty safe, but overall, you have a 1 in 29 chance of being a crime victim in downtown LA.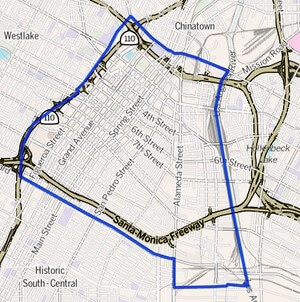 4. Compton
Although gang activities took a downfall about a decade ago in this neighborhood, the reputation of murder, guns, drugs, and poverty remains. In 2005, most murders in the US for every 100,000 residents were locked in Compton. And between 2014 and 2018, there has been a rise in violent crime and a decline in property crime.
This is likely the worst neighborhood in LA. There is no denying that the police are almost stationed in this neighborhood yet in 2019, there were 3,733 reported incidents. For the first half-year of 2020, the population of 97,740 had already been exposed to 120 violent crimes and 257 property crimes in the worst street in Compton. This makes the crime rate of 39.9 per 10,000 residents. Now, what is the most dangerous place in Compton?
Visitors in this city are reminded to be alert while walking through or biking at day/ night times. Though not very safe, violent crimes are mostly targeted. Females would fair better accompanied, but when solo, caution should be taken. Public transit systems are relatively safe, but for peace of mind, valuable items, and cash should be out of view.
In Compton, your chance of being a crime victim 1 in 27.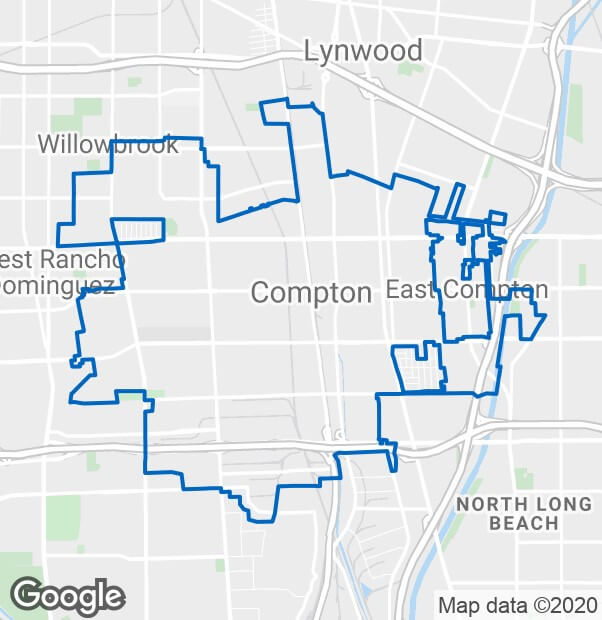 5. North Hollywood
NoHo, as fondly called by the locals, is the art district. Home to the arts and sciences and shares a border with Universal Studios. The population is 158,322. Few criminal activities happen in this neighborhood, including drug dealing and gang movement.
More persistent in North Hollywood are property crimes, with 82% of the total crimes reported in 2019 per 100,000 residents. A sales lady revealed having had a couple of friends robbed at gunpoint at different times. Little of such gets reported in recent times as there have been increased patrols in the last three years. However, the area around one of the buildings in Hatteras and Tujunga is still notorious for drug dealing and gang fights.
But is North Hollywood safe? Magnolia, Lankershim, and 170 freeway are considered safe at any time of day whether using public transit, Uber, walking, or biking. So Females traveling alone have little to worry about. There is the Valley Village and North of Oxnard also, but anything past Burbank blvd or north of Victory Blvd Is not regarded safe. If searching for a hotel, there are a couple of good reviews for some on Burbank and Sherman Oaks.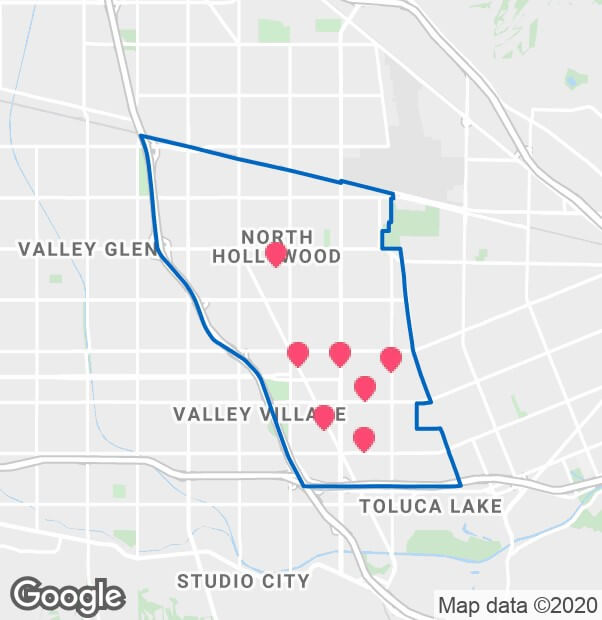 6. South Los Angeles
Formerly South Central, LA, this neighborhood of 248,666 people suffer the plight of drug trafficking, gangs, and gang activity. This is primarily the source of violence in this neighborhood. The police are seen making frequent rounds of patrols which has caused a decline in crime when compared to the 90s.
Is South Los Angeles dangerous? Gang operations are split in territories so females traveling solo, especially at nights, are not encouraged in this neighborhood for fear of walking into a hostile operating hood. In 2019, violent crime was an estimate of 1,702, 347% greater than the national average. Property crime settled at 3,022.
Strolling, biking, and using public transport at day time are safe, with minimal fear of being robbed of cash. There are very few hotels that have any review around Southcentral.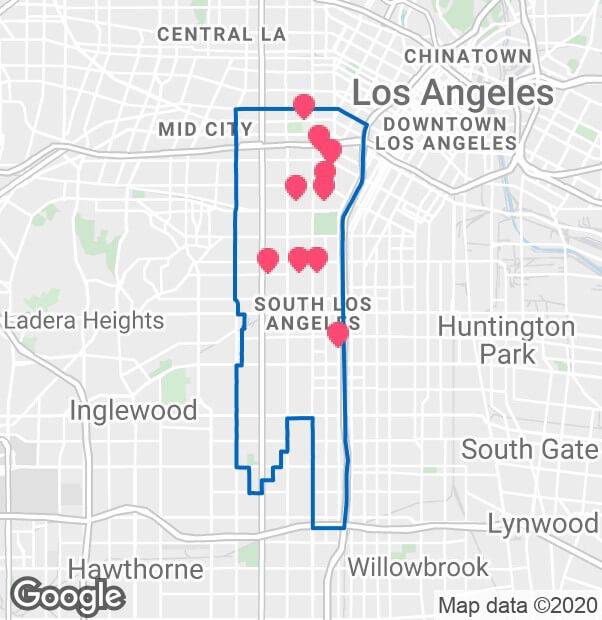 7. Watts
With Watts tower, one of the most stunning public artwork of sculptures in the US, Watts regularly welcomes an influx of tourists. This neighborhood is not a safe one, but not as dangerous as it used to be due to many advancements over the years and intense police patrols.
Tourists are advised and they need to understand to keep wallets and valuables guarded when walking or biking at day time. Residents complain of hoodlums around train stations, and fear of being pickpocketed and robbed of cash. For this reason, public transportation is frowned against.
Nightlife in this neighborhood of 40,795 people is not as dangerous so solo female visitors can move around. The crime rates are 49% greater than the national average but year by year, crime is seen to decrease by 1%.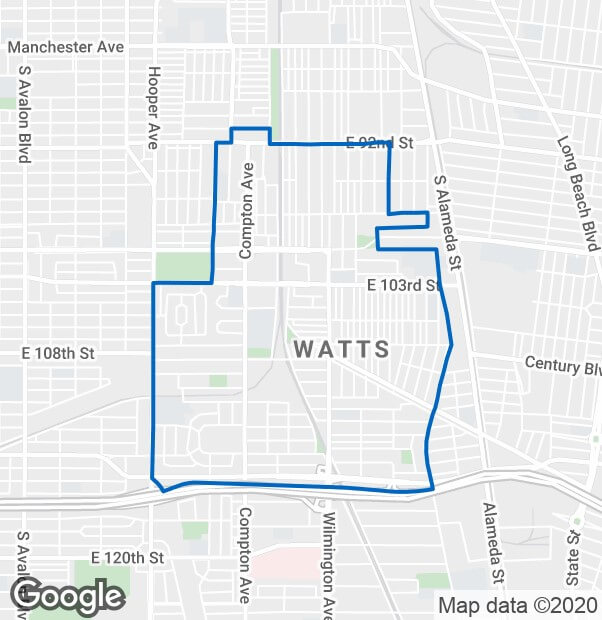 8. Koreatown
This neighborhood is located South of Hollywood and West of downtown. With a population of 72,523, 50-75% of this are Koreans. Visitors in this neighborhood confirm Koreatown with the most nightclubs and restaurants in all of Southern California.
This neighborhood has elements of prostitution, drug dealing, and defined Hispanic gang presence. This makes the Southern and eastern districts dangerous and crime-ridden. There are murmurs of robberies and pickpockets so public transportation should be avoided if possible. Better to switch to credit/ debit cards rather than carrying cash in purses and wallets.
Is Koreatown LA safe? If not exploring safe areas like the northern and northwest areas such as Hancock Park, Wilshire Center, etc, it is best to restrict movements to day time only. Especially if traveling alone as a woman. The police presence in this neighborhood is not very visible.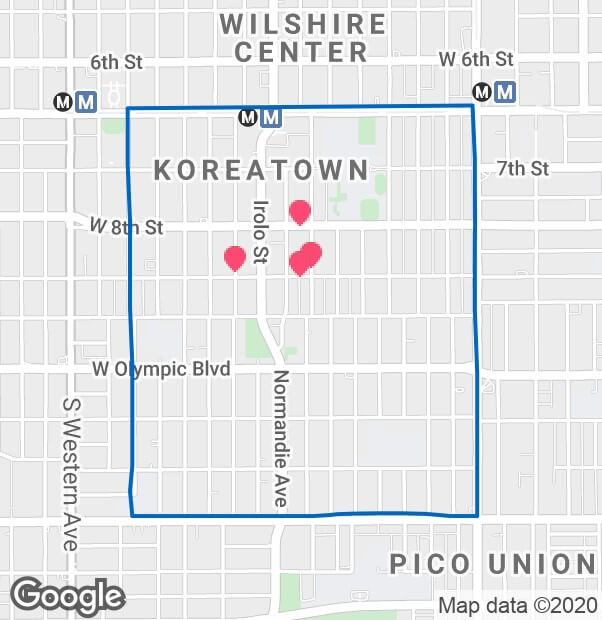 Read: http://www.city-data.com/forum/los-angeles/473199-koreatown-safe.html#ixzz6WcE01Xi0
9. Fashion District
A small neighborhood of 2,466 people with a livability score considered poor. The crime rates are 33% greater than the Los Angeles average but 68% greater than the national average.
This neighborhood is not particularly safe at day time as there is a diverse mix of people and multiple businesses inviting crowds. Walking, biking, or using public transportation is not unsafe though but the fear of pickpockets exist leaving your purses and cash at high risk. In the Fashion District, you have a 1 in 24 chance of being a crime victim.
But is Los Angeles dangerous at night? Nighttime comes with a spike of assault and robbery crimes which patrolling officers have longed to control. Visitors and tourists, especially solo female travelers, are therefore advised to boycott this neighborhood when past 9 pm.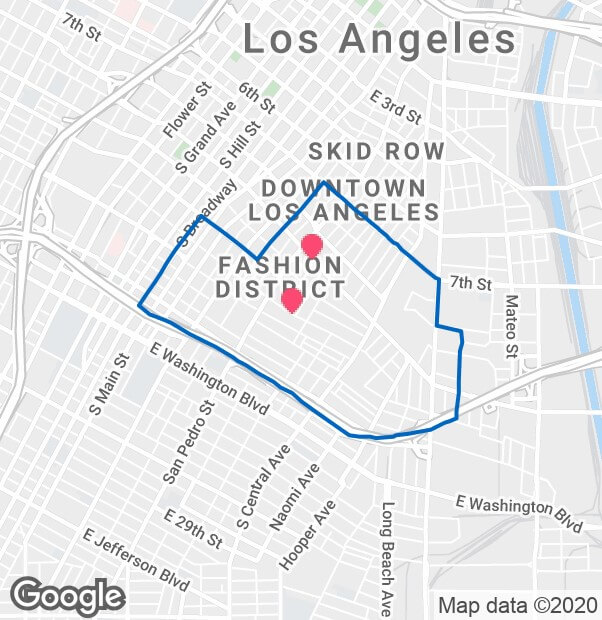 10. Hollywood
The birthplace of Paramount Pictures, Warner Bros, and Universal Pictures studio, this neighborhood of 90,322 residents became a major tourist center. Violent crimes are 243% greater than the national average. In 2019, statistics reveal 1,306 violent crimes reported and 4,152 property crimes.
Daytime is relatively safe for walking or biking, despite the influx of people on streets and the presence of pickpockets and panhandlers. Perhaps a reminder should be set at intervals to spot check your cash and belongings. Nighttime, however, is a major hit, and walks should be avoided. Lots of sketchy areas abound and the cops are sparsely scattered.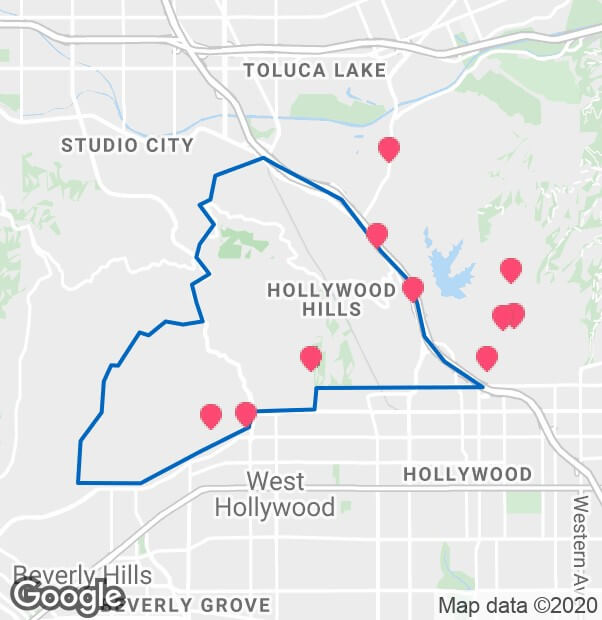 Crime Situation in Los Angeles, CA
From FBI crime statistics revealed in the LA report, in 2018, daily crime had a total amount that was 1.15 times greater than the California average, and 1.26 times greater than the US.
By 2019, a 5.7% decline in crime from 2018 was reported when the two years were compared with the same period. 77% of all the neighborhoods in LA experienced a decrease in crime.
Top 5 Safe Places in Los Angeles, CA
1. Beverly Hills
With a population of 34,627, this neighborhood offers the residents a peaceful and relaxed atmosphere. According to FBI statistics, Beverly Hills' crime rate for violent crimes is 19% lower than the national average, emphasizing its safety. An upscale neighborhood of glamor and glitz, it owns a own school district reserved for district residents only.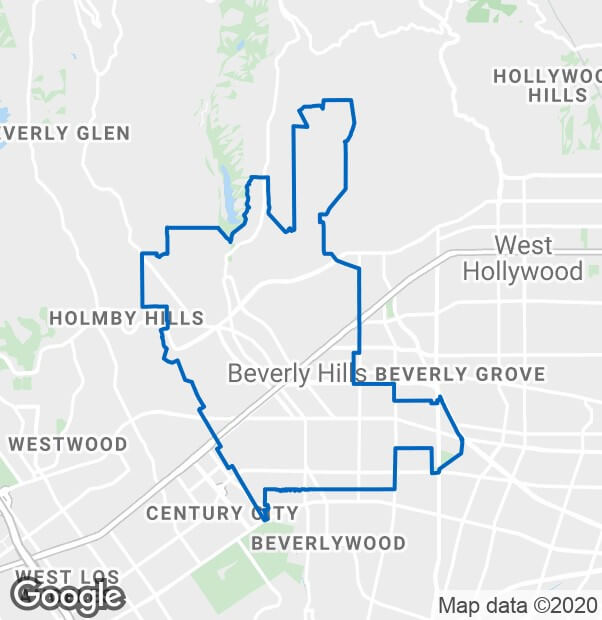 2. Westwood
This neighborhood has a visible student and young professional presence due to its proximity to UCLA. Crime is very scarce, almost nonexistent except for property crimes. Each of the 1,685 residents of this community has a 1 in 64 chance of being a crime victim. Interestingly, Westwood is safer than 50% of the cities in the US.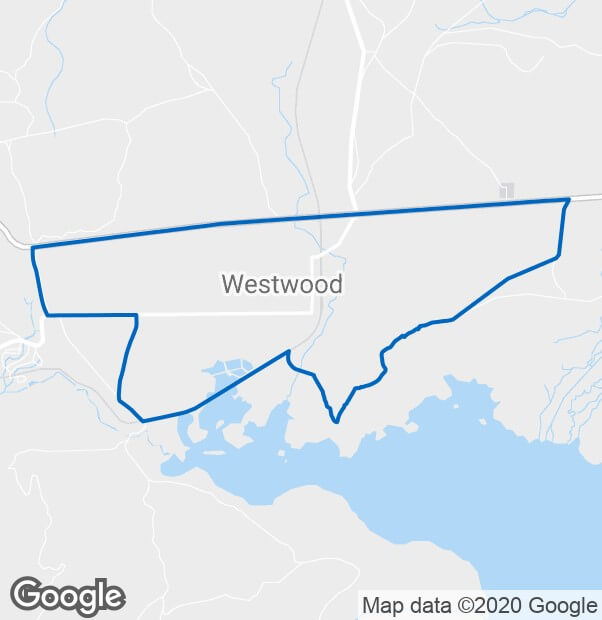 3. Glendale
A large neighborhood of 197,895 of very little attractions. There is a good selection of restaurants and shopping centers. The crime rate is 43% lower than the California average, and this neighborhood has a livability score considered excellent.
Although Violent crimes are 74% lower than the national average, the few occurrences are mostly assault and robberies. Theft, for property crime, covers 72% of total crime reported in 2019.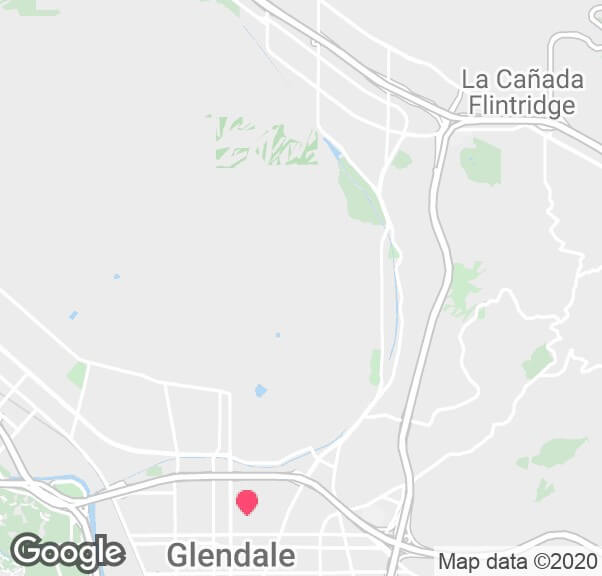 4. Mar Vista
This neighborhood is located in the West of LA where the cost of living is 25% greater than the LA average. 42,620 people are exposed to more property crimes than violent crimes. Typically, it is a safe neighborhood with a 1 in 58 chance of being a crime victim for each resident.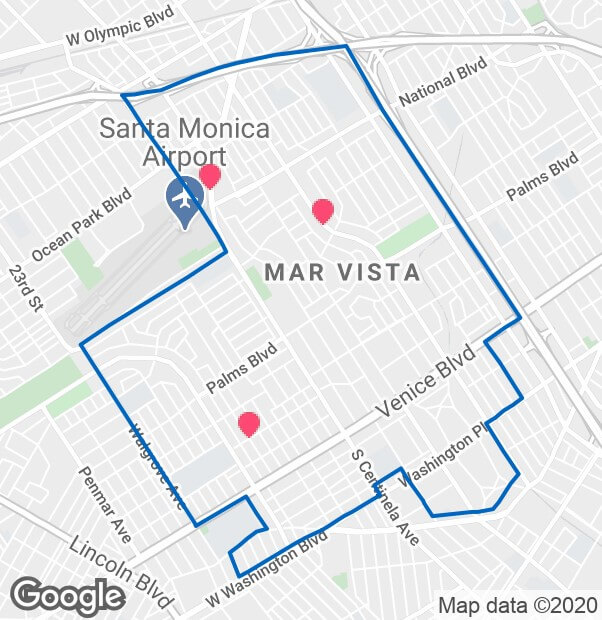 5. Playa Vista
The population in this neighborhood is 35,789. Although real estate prices are 32% greater than the LA average, it has budget-friendly housing to accommodate a decent yet luxurious lifestyle. Total crime per 100,000 residents is 2,132 with the bulk attributed to property crimes.
Violent crimes are 17% lower than the national average and year by year, crime decreased by 1%.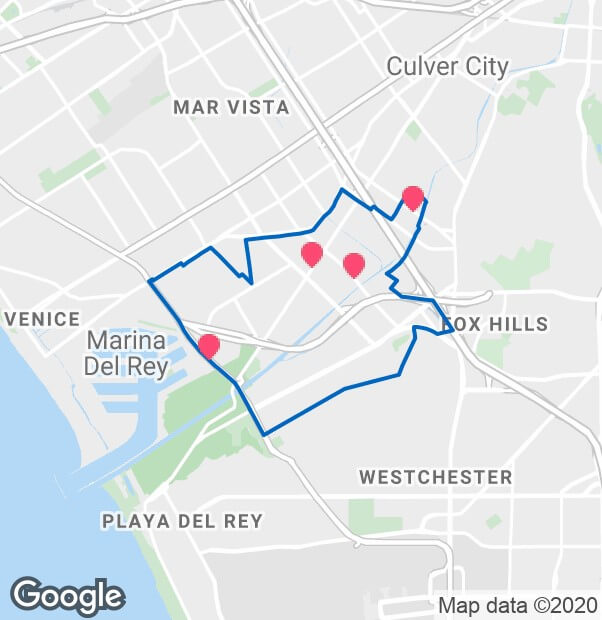 Conclusion
The decrease in crime from 2017 to 2018 covered all major categories. Homicide, gang-related homicides, rape, aggravated assault, and Property crimes dropped in a gradual progression, LA would rank as one of the safest cities to live in.