Orlando is where you will find Disney World, Universal studios, and over a dozen astonishing theme-parks. You will equally find crime and dangerous neighborhoods lurking in the city also.
Various crime sites report Orlando as one of America's Top 100 Most Dangerous Cities. But of course, big cities will have their busted areas.
So here are the neighborhood names you need to watch out for. This way you don't become a victim of crime.


Top 10 Bad Neighborhoods in Orlando?
What are the bad areas of Orlando? The bad neighborhoods in Orlando are:


1. Mercy Drive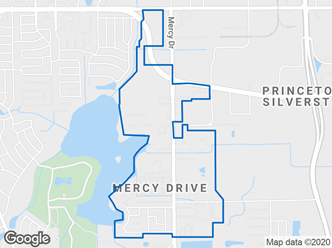 This neighborhood used to be notorious for the most violent of crimes. There were incidences of robbery, rape, murder, aggravated & simple assault, and manslaughter. It was also plagued with drug dealings, vandalizing, and car thefts.
The total population in this neighborhood fall into 1,836, but the inhabitants are mostly low-income earners. Which may explain the high crime rate. This century saw a drop in crime level, but not wholesomely. It only decreases by 7% yearly.
Though the police are actively involved in criminal pursuit and maintain an around-the-clock patrol in this neighborhood, targeted and drive-by shootings form part of the popular, local news.
According to FBI data, violent crimes are 763% greater than the national average, and the crime rate, in general, is 409%. Residents are therefore susceptible to being crime victims at 1 in 8 chances.


2. Malibu Groves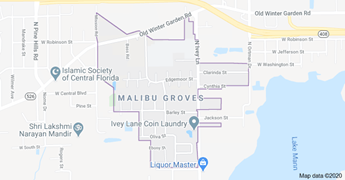 While it may seem like a population of 1,165 may not give room for a lot of criminal activities, the total crime estimate per 100,000 residents is 8,573. The offenses affected most are assault, theft, burglary, and vandalism, in this order, according to Spotcrime. In the last six months from May 2020, there were only 2 reports of shootings and 8 arrests reported.
Malibu groves are only safer than 5% of the cities in Florida, and one's chance of being a crime victim is 1 in 12. Casual walks around the neighborhood are not greeted with fear, especially for females.


3. Roosevelt Park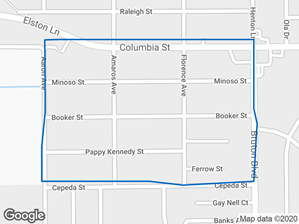 With one of the smallest populations, 484, this neighborhood has one of the highest crime records in Orlando. Reports on crime and murder are not so rampant as reports on property crimes. In a total crime of 8,673 per 100,000 residents, property crime alone seizes 6,666 crimes. And theft surrenders as the leading crime in Roosevelt Park.
The residents are divided on whether walks in the park are ideal or not. It becomes a task of common sense and judgment. You wouldn't find police patrol after sunset.
The total crime rates in these neighborhoods are 237% greater than the national average, but safer than 5% of cities in Florida.


4. Johnson village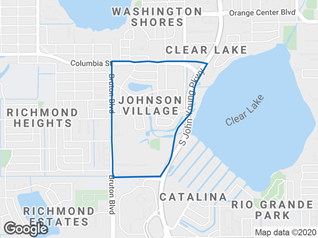 This neighborhood has a population of 1,011 and a livability score of 89. From Spotcrime, assault and theft are two crimes raiding the community. Only last month alone, May 2020, incidences for assault occurred 18 times, and theft was reported 13 times. For six months before then, assault totaled 78 incidences and theft 59. Burglary, vandalism, and shootings also come close to worrisome levels. The total crime amounts to 9,372 per 100,000 residents with the chance of being a crime victim 1 in 11.
Meanwhile, two hotels rank as the safest close to Johnson village: Hyatt Regency Orlando and Floriday's Resort Orlando.


5. Lake Mann Gardens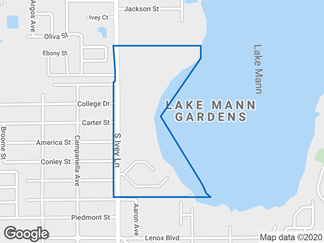 With the population close to 650, this neighborhood shows little promise in terms of the crime rate. Though residents unanimously agree on the community's quietness and the safety that comes from the practice of curfews, this neighborhood still experiences issues of assault and theft on a constant. From Spotcrime's record, in the past six months, incidences have been 48 and 30 respectively.
The total crime rate is 5,293 per 100,000 residents, and this is 105% greater than the national average. The violent crime, estimated to be 1,723 is 353% greater. Your chance of being a crime victim in this neighborhood is 1 in 19.


6. New Malibu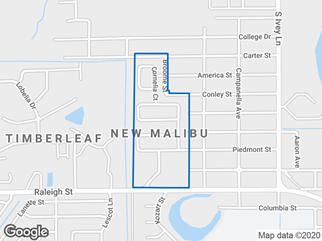 Just as small as Roosevelt Park and Lake Mann Gardens, this neighborhood has a population of 408. The crime rate also no different from Lake Mann Gardens, with assault and theft continually on the rise. The past six months, from Spotcrime's data, reads as 58 and 33 incidences respectively. Petty crimes, not to be discounted, recorded as 161, shows how easy it is to get mugged of cash here. There's no information on the frequency of police patrol in this neighborhood.
The total crime is 4,522 per 100,000 residents, with violent crimes as 222% greater than the national average. However, New Malibu is quite safer than 22% of the cities in Florida.


7. Washington Shores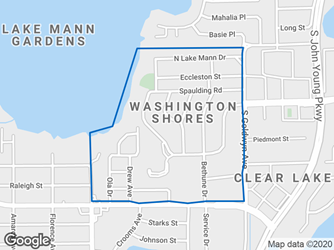 A predominantly black neighborhood in Orlando's southwest that has an estimated 1,024 people lives in it. This neighborhood has heightened incidences of almost all types of the crime report. Theft, burglary, shooting, vandalism, assault, and arrest. Almost 500 reported incidences in total in the last six months from Spotcrime's data analysis. What is not so apparent and definite is the presence of Orlando gangs.
Nighttime walks are undertaken with caution, but for some sketchy areas, they are encouraged for tourists (women) to go in pairs or groups.
In this neighborhood, violent crimes are 369% greater than the national average even though crime decreased by 7% over the years.


8. Windhover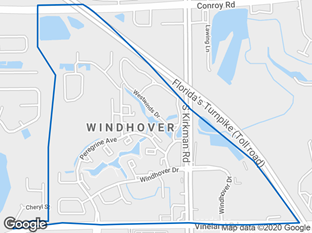 Ranked as 84 in livability in Orlando, this neighborhood is a layout for less than 600 people at the moment. What this neighborhood lacks in the population number, they gain in property crime rate. Having an estimated number of 10,124 incidences. Total crime per 100,000 residents is 11,725. This crime rate is analyzed to be 354% greater than the national average. The consequence of this being that this neighborhood is only safer than 2% of the cities in Florida, which isn't safe at all.
One's chance of being a crime victim is 1 in 9. There's a low key reminder on keeping wads of cash hidden to avoid being mugged. Windhover falls as one of the places to avoid in Orlando.


9. Carver Shores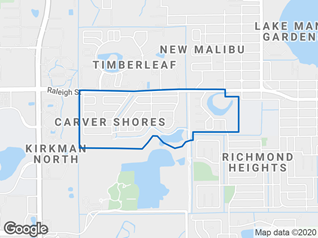 A total of 1,389 people find this neighborhood safe enough to settle in, yet shootings have resounded from this neighborhood time to time for the past two or three decades. Year over year crime only decreased by 7%. The total crime estimate in Carver shores is 7,783 per 100,000 residents, with violent crimes 373% greater than the national average.
One's chance of being a crime victim is 1 in 13. Residents warn that shady corners of streets are exactly what they look like, and should be avoided. No walks after 9 pm, especially for females.


10. Lake Sunset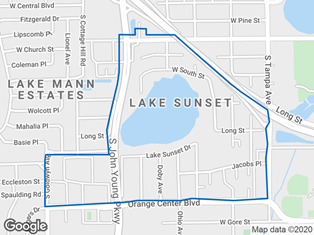 Ranked 13th most dangerous place in Florida, Lake Sunset has a total number of 1,268 people housed in it. Like most neighborhoods in Orlando, Lake Sunset is drenched in property crime incidences and alarming reports on assault. Common crime cases also are theft, burglary, and vandalism. And according to Spotcrime, in the past six months, there have been 33, 25, and 15 reported incidences of these three crimes respectively. This shifts violent crimes to 408%, but crime rates in general, 240% greater than the national average. Hotels around here generally come with intense security.


Crime Situation in Orlando
Among 205 Florida cities, from the FBI crime data report in 2019, Orlando made it to the 15th position as the most dangerous city in the state. This is largely boosted by the distressing property crime rate in the neighborhood.
Property crimes have almost seven times the result of violent crimes in Orlando. In the 2020 crime report, property crimes take 87.5% of the total crime registered. And delving further, Theft hauls 80% of the property crime percentage, having the balance for vehicle theft and burglary. And if you wonder, "Does Orlando have a high crime rate?" Absolutely! The crime rate is 49.2 per 1,000 residents.
Read: https://www.neighborhoodscout.com/fl/orlando/crime#data
Not forgetting to mention, one of the greatest escapable fatalities to occur in Orlando happens to be pedestrian death. Early in 2020, Orlando's traffic fatality rate was 13.2 per 100,000 people according to analyses from Car Insurance Companies.


Top 10 Dangerous Places in Orlando?
Is Orlando a dangerous city? Here are more of the worst neighborhoods in Orlando.


1. Holden- Parramore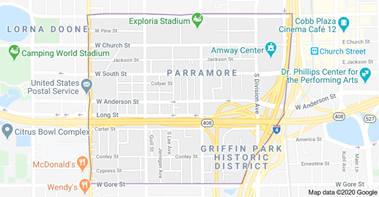 Given the crimes that persistently occur in this neighborhood, Holden- Parramore may be one of the most agitated neighborhoods for improvements. With 3,118 inhabitants, this neighborhood is familiar for having few areas where you don't want to find yourself loitering. This goes especially for single females or tourists.
The six months before May 2020 saw jaw breaking crime incidences. Assault had 158 reported cases followed closely by theft with 121cases. There were 88arrests and then a couple of incidences on burglary, vandalism, and robberies. This is not to disregard the 564 total cases of a variety of offenses as petty crimes, violations, and fraud registered by Spotcrime. The violent crimes in Holden-Parramore are 235% greater than the national average.


2. Lorna Donne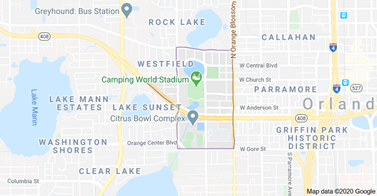 Situated around the West neighborhoods of Orlando, it has a population of 480 and a crime rate of unimaginable. Another one of the bad parts of Orlando. The total crime estimate in this neighborhood is 8,280, with property crime falling around 7,105 and violent crime 1,175. These crime rates are 221% greater than the national average and the odds of being a crime victim are 1 in 13.
The police activity in this neighborhood is not what the residents enthusiastically mention. Most likely it is non-existent. For personal safety, it's best to keep away from non-tourist areas at night time, and walking around shady places should not be activities after sunset.


3. North orange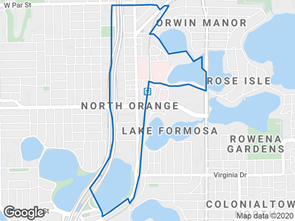 This neighborhood has a population of 986 but with one of the highest crime estimates in Orlando. The total crime per 100,000 residents is 12,826 with over three-quarters of the incidences being property crime. The FBI data statistics show that crime reduced 7% over the years but it doesn't seem to have an impact on the neighborhood. Crime rates are 397% greater than the national average, with violent crimes making up 540% greater incidences than the national average.
Not a lot is happening in terms of public transportation, hence there are fewer incidences of being mugged or pickpocketed as more people ride in their vehicles. However late-night movement, very discouraged.


4. Signal Hill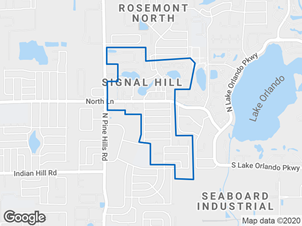 This neighborhood is the residence of 1,780 people and it's ranked 94 in Orlando for livability. Though this is below average, it ranks better than 32% of the neighborhoods in Orlando. From Spotcrime's data, May 2020 saw a decline in crime rate as theft recorded the highest incidence of 25. Assault had it at 7, and the other crimes were little or nothing below that. Only 2 robberies and shootings occurred.
Signal Hill neighborhood is safer than 3% of other Florida's cities with a 1 in 11 chance of being a crime victim.


5. Rio Grande Park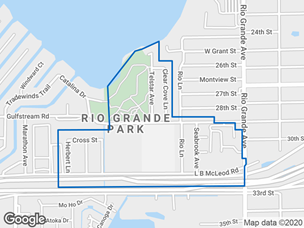 In a list of Orlando neighborhoods to avoid gang violence and drug activities, this neighborhood will be mentioned. With its 1,113 population, it still entertains crimes of different categories. A former resident witnessed lots of car break-ins and complained about multiple gun fires at nighttime. Other residents relay on shootings at day time.
The police in this neighborhood are not as remarkable on making patrols, even though infrequently. There are several warnings about keeping valuable items away from cars and to walk around with fewer pieces of jewellery to avoid being mugged. In Rio Grande Park your chance of being a crime victim is 1 in 14. Meanwhile, Avanti International Resort 6.5miles to Rio Grande Park is known to be very secure.


6. Park Central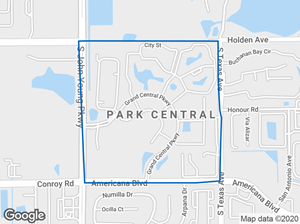 This is a type of neighborhood that shares a bad influence from surrounding neighborhoods. Over the years the crime situation has only gotten undesirable, with heavy drug dealers and users, and major prostitution. This makes it a target for crime. One of the safest areas in this neighborhood is the secondary gated HOA Unit called the Estates. Texas Ave is very unsafe at night, and there's the recommendation on not walking around Americana, only Park Central.
With a population of 794, the total crime estimate is 10,413 per 100,000 residents which gives 304% greater than the national average.


7. Camellia Gardens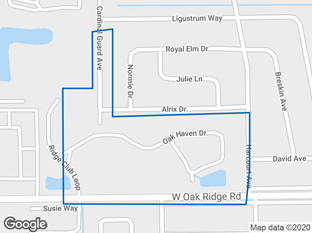 The predominant crime in this neighborhood over the years happens to be vehicle burglary/ theft. This is all-inclusive in the property crime estimate from the FBI data of 4,269. The total crime per 100,000 residents being 5,391. Though a relatively unsafe neighborhood, Camellia Gardens is safer than 17% of Florida's cities.


8. Rock Lake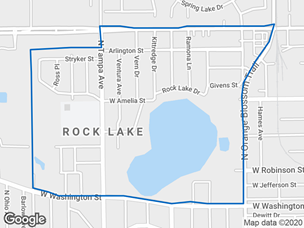 Ranked 73 in livability status, this neighborhood of 1,065 inhabitants is less dangerous in terms of violent crimes. Property crimes, 6,491, take a huge chunk of the total crime estimate per 100,000 residents which is 7,564 total crimes. This leads the crime rates to 193% greater than the national average.
This is one of the bad areas in Orlando, hence, neighborhood night time strolls are less and less encouraged by residents.


9. West Colonial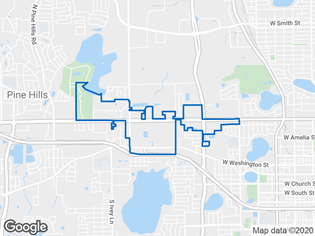 There are 1,447 people in this neighborhood despite total crime estimate being 7,368 per 100,000 residents. Crime reports on this side of Orlando centers around property crime, with the majority of it, focused on theft. For violent crime, the majority is on assault.
The crime rates combined are 186% greater than the national average but safer than 12% of Florida's cities.


10. The Willows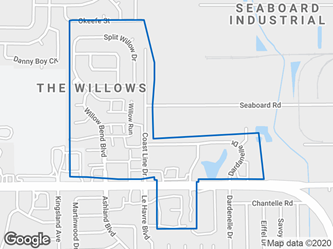 This is the smallest neighborhood so far with a diverse population of 236 only. The residents are of low income which slightly shoots the crime rate to an exaggerated percentage. A total crime estimate of 7,223 per 100,000 residents is what we see in this neighborhood, making 180% greater than the national average.
The chance of being a crime victim is 1 in 14. This generalizes the relative safety to be experienced while exploring with a bike or on foot around the neighborhood.


Conclusion
Despite Orlando's property crime issue, there are still plenty of neighborhoods within the city with an all-around recognizable level of safety. Besides, there is evidence also on the lessening of crime rate in the city, which will likely continue in that trend.