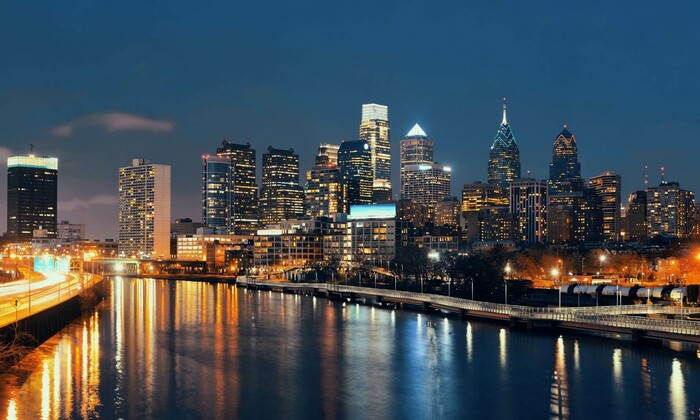 Philadelphia receives millions of visitors yearly, and it's not hard to see why. It is blessed to have one of the top-rated park systems scattered throughout the city, a great foodie scene, and bears all the modern conveniences you would expect. Though it may be one of the most historic cities in the US, it also has a long history of crime.
Like every other city, Philadelphia has safe and dangerous areas, and violence in specific parts of the city is an everyday occurrence. Here are the ten very dangerous areas in Philadelphia and their crime rates.
Current Crime Situation in Philadelphia, PA
Crime has been exploding in Philadelphia. In 2022, the direction of violence in Philadelphia took a surge, with robberies more than doubled compared to 2021, based on city-data. Since the pandemic, the city has averaged 1.5 homicides per day or slightly over 10 per week. Most violent crimes were concentrated in the Southwest, West, and North of Philadelphia, with the Southwest division having the highest murder rate.
Overall, shootings (fatal and nonfatal), homicides, and commercial burglaries, among other crimes, have increased in Philadelphia, according to city stats.
Top 10 Worst Neighborhoods and Districts in Philadelphia, PA
1. Nicetown-Tioga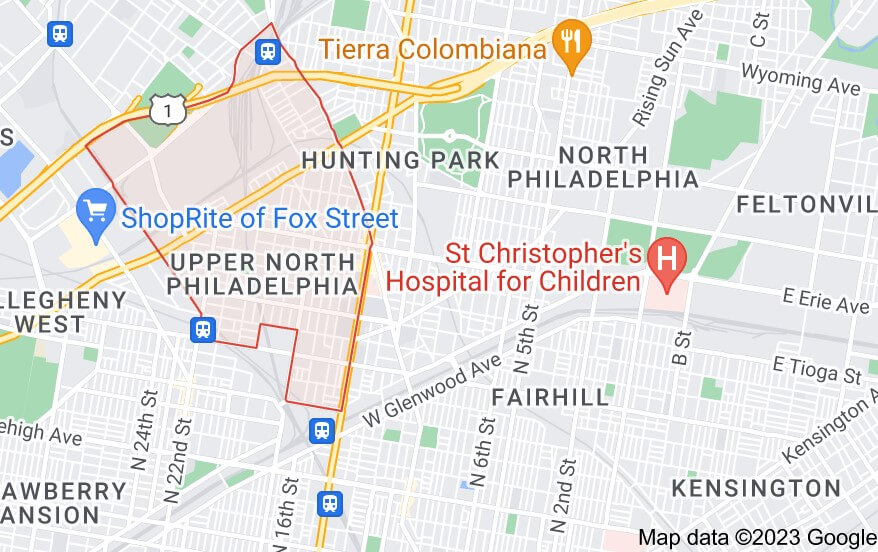 One of the worst neighborhoods in Philadelphia where gun violence is severe is Nicetown-Tioga. Although the area is making corrective progress, the crime rate is wild, with lots of hearsay about people getting robbed and stabbed in allies. The population in this neighborhood is 17,382, with 2,737 incidents of violent crimes per 100,000 residentsin 2021.
This statistic reveals Nicetown-Tioga crime over three times Philadelphia's violent crime rate and more than seven times above the national average, 329 percent! While residents feel that the presence of the police is insufficient after incidents such as a seven-hour shooting standoff that happened in broad daylight, this neighborhood remains an area that causes many to feel terrified and unsafe.
Walks, bike rides, and other tourist activities occur in the daytime as night conditions in the city are uncertain. Female solo travelers are encouraged to hang around by day only, using public rides or Ubers, as they are safe from cash muggings. In Nicetown, you have a 1 in 11 chance of becoming a crime victim.
2. Hunting Park
Hunting Park is a neighborhood located in far north Philadelphia and boasts of being a central recreational area in that part of the city. Although Philadelphia has a rough reputation for being unsafe, it is best to avoid Hunting Park, as it is another one of the most violent in the city, the worst areas of Philadelphia.
Is Hunting Park Philadelphia safe? This neighborhood has a high crime rate due to gang activity. The population of 22,735 people steadily makes room for the local street gangs and more organized gangs such as the Latin Kings and Black Mafia. In 2021, there were 1,506 violent crime incidents, with most crimes being assault and robbery. Property crime incidents surface twice the count of violent crimes, with theft cases over 60 percent.
Although the neighborhood's police are visible, crimes still occur primarily during nighttime. Hence, travelers, especially solo females, are implored to walk/bike during daylight hours. According to a poll, 60 percent of residents admit that in Hunting Park, crime is rampant, and they fear walking alone at night. Also, reports on cash mugging in public rides are in constant occurrence.
3. Strawberry Mansion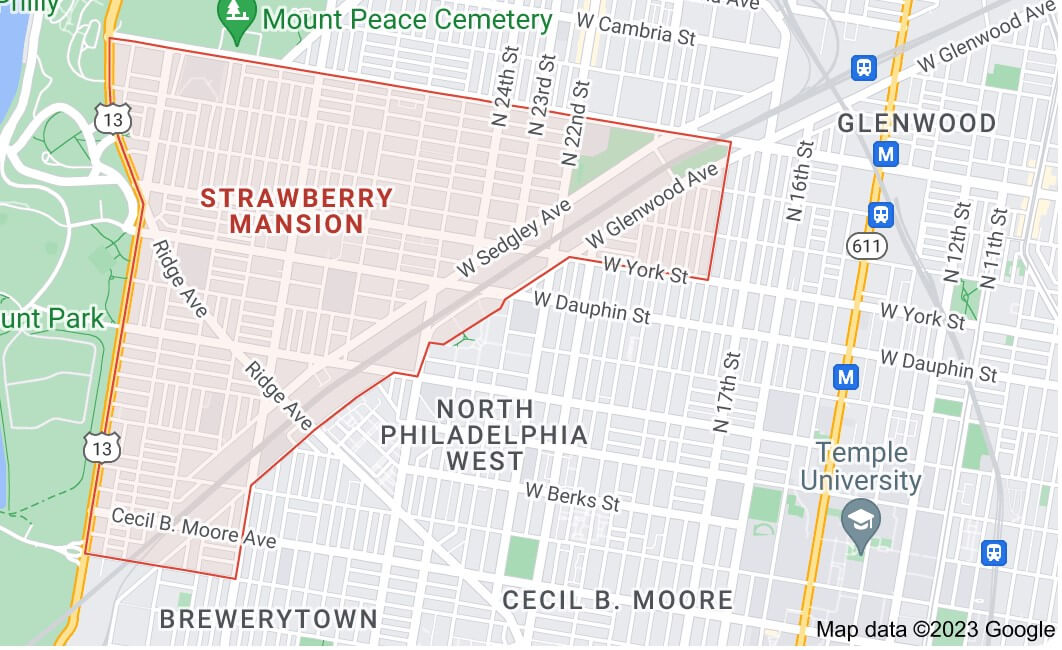 There are a lot of different crimes in this neighborhood, with street crime, murder, and constant shootings at the center of many issues. Located East of Fairmount Park in North Philadelphia, the Strawberry Mansion has a population of 19,690, with crime rates 53 percent higher than the Philadelphia average. Until 2013, it was also home to one of the "most dangerous" schools in the US, the Philadelphia ghetto.
While violent crimes in this neighborhood are 420 percent greater than the national average, property crimes are double the rate. Car theft and carjacking led to dangerous confrontations. In Strawberry Mansion, the frequency of violent crimes is in the order of assault, robbery, and murder; for property crimes, we have theft, burglary, and vehicle theft.
This neighborhood, if not highly neglected by police, would have performed a little better than the results. As theft's reported crime incidents are higher than the rest, personal items or cash should be removed from public view when on the move. If visiting, bike around or take walks during the daytime. Preferably, take no activity at night for safety reasons. Mind you, female travelers should not have to travel solo.
4. Alleghany West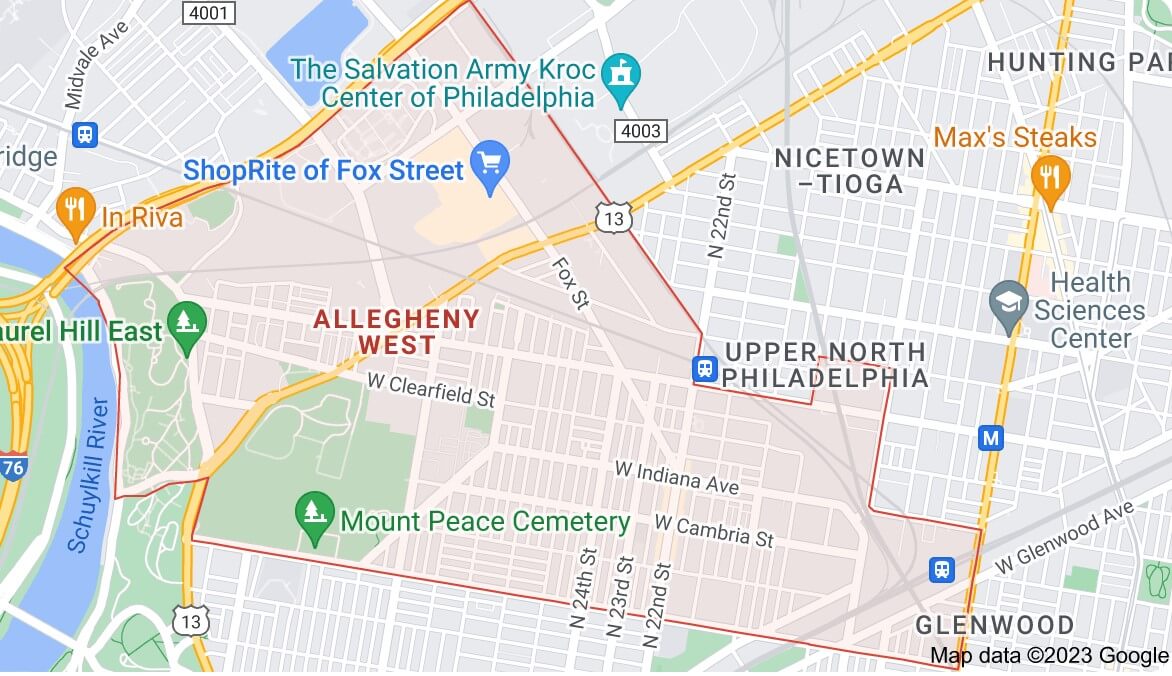 Located in Northeastern Philadelphia, Alleghany West, which was once booming with industry, is now plagued with dangerous crime reputation. According to statistics, this neighborhood, with a population of 18,676, has a crime rate 100 percent higher than the Philadelphia average.
In 2022, it recorded a total crime of approximately 8,000 per 100,000 people, where violent crime and property crime were 2,549 and 5,471 respectively. Statistics show that violent crimes are 557 percent higher than the national average, while overall crime rates are 242 percent higher.
For this reason, walks and strolls into the night are not supported. Daytime is tagged as the best period for surveying and exploring. Women traveling alone are advised to settle in hotels and resume the exploration the following day. In Alleghany West, you have a 1 in 13 chance of becoming a victim of crime, worst part of Philly!
5. Germantown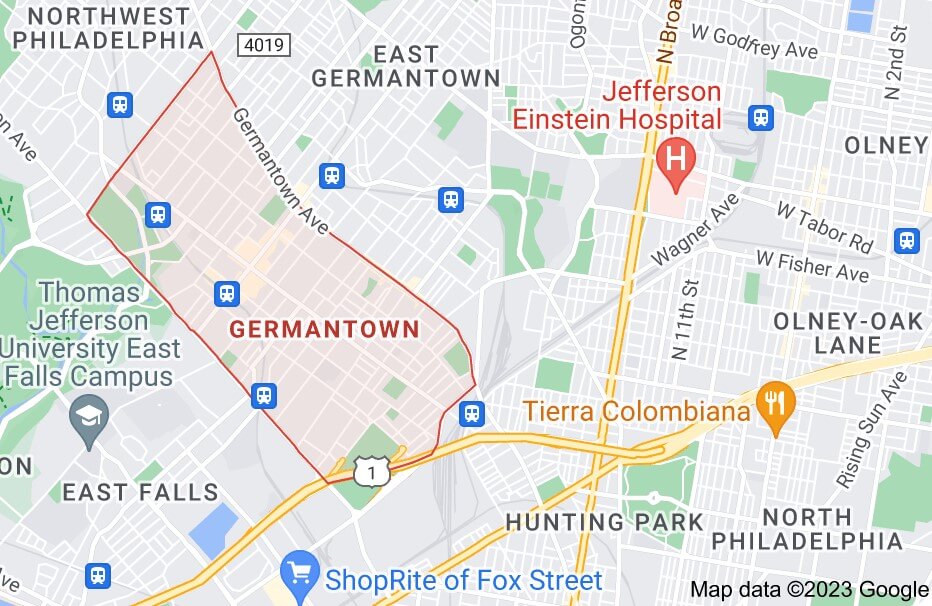 Germantown is another worst street in Philadelphia, populated by 66,915 people. This community is rough and not geared for tourists, as they keep having continued outbreaks of violence and wild shootings. However, the police pledges to give as much help as needed.
In 2021, reported cases of violent crime incidents rose to 1,552, with assault still the most. With property crime, theft incidents lie at the topmost point. Having crime rates 139 percent higher than the national average, the chance of being a crime victim in Germantown is 1 in 18.
While walking and biking may be safe at daytime and nighttime in the city, women are expected to be on extra guard and always alerted. It's advised to avoid moving into the area if you're a family with kids.
6. Frankford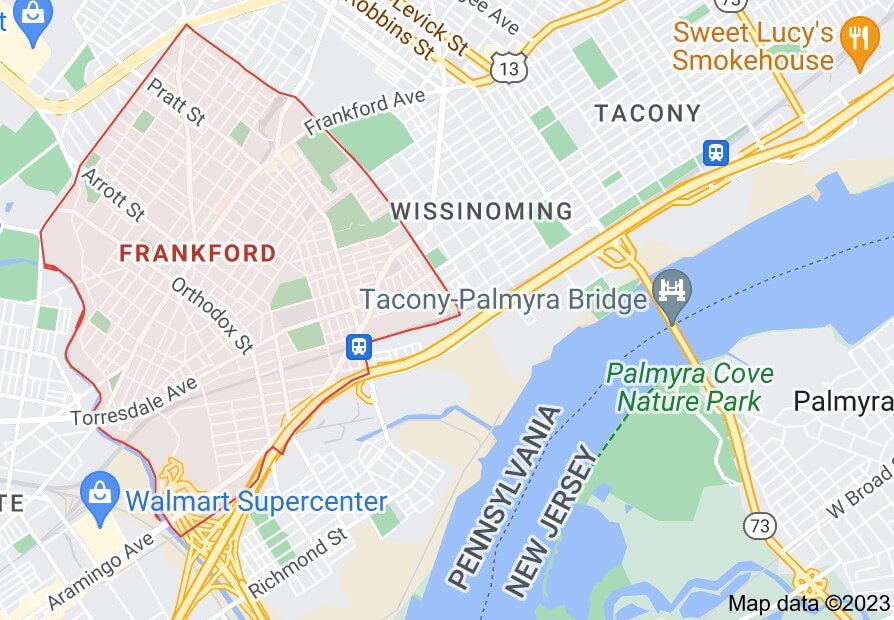 Located in Northeast Philadelphia with a population of 39,792, Frankford's division caused bad blood with the black residents and Caucasians who occupy the east and west side, respectively, from history. Although time passed and this division has melted away, Frankford holds Philadelphia's 10th most dangerous neighborhood.
Is Frankford Philadelphia safe? This neighborhood has a crime rate of 5,446 crimes per 100,000 people. There were 1,400 reported violent crime incidents in 2021 alone, where the violent crime rate is 266 percent higher. Overall, the crime rate is 132 percent higher than the national average, and ironically, police patrols happen in this neighborhood.
You are safe moving about the city both during the day and at night, even for females traveling alone. Public rides are less dangerous, with no petty incidents reported. Therefore, cash is safely held in purses. In Frankford you have a 1 in 19 chance of becoming a victim of crime.
7. North Central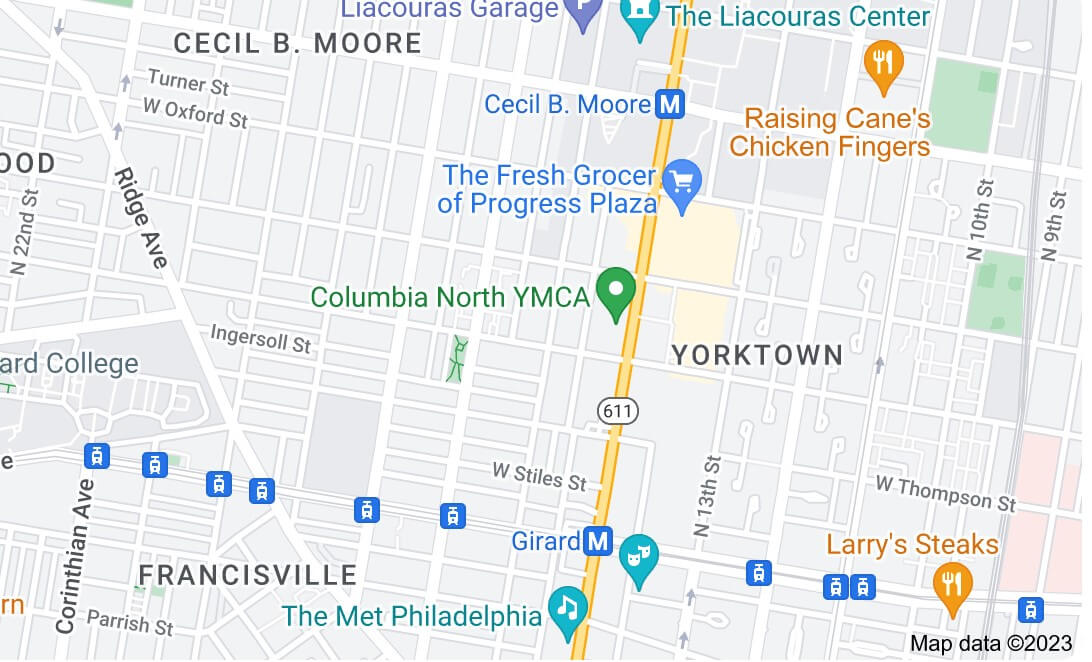 A lot of work has been done to wipe this area of Philadelphia clean, but they have proven ineffective. North Central is on basically every list of the most dangerous neighborhoods in Philadelphia and in the US, and its population is 21,880, with crime rates 113 percent higher than the Philadelphia average.
2021 report shows that out of 63,565 reported crimes, violent crime had 14,420, while property crime was 49,145. This neighborhood registered 351, 1,095, 5,262, and 7,712 incidents of murder, rape, robbery, and assault respectively. Of 49,145 reported incidents, 36,968 alone were theft.
North Central has a few terrible areas of concern, so while touring or walking around the city, it is best to stay away from them, especially at night for female solo travelers. Public rides have no safety concerns, but pickpocketing or panhandling can happen. So, moving around with a bulk of cash can be safe, but caution should be taken. In North Central, a resident's chance of becoming a victim of crime is 1 in 12.
8. Harrowgate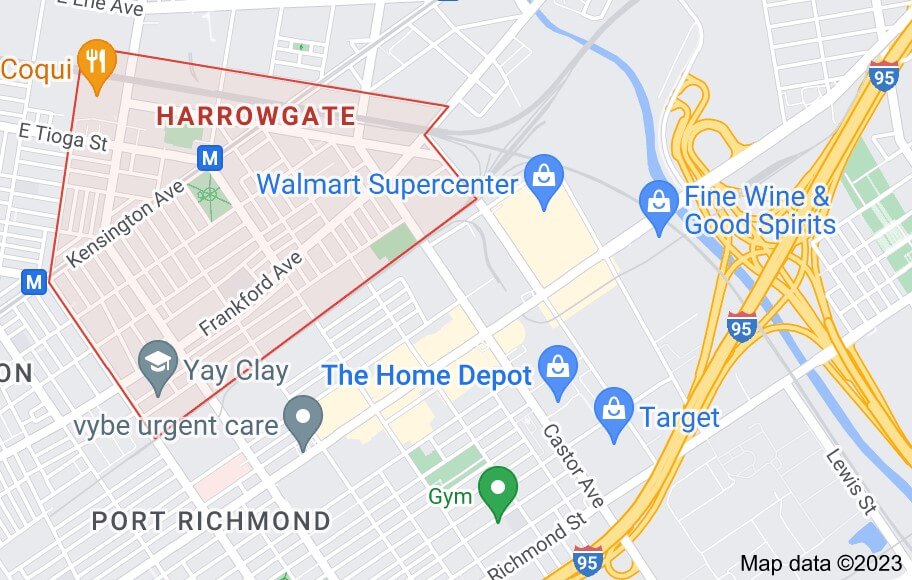 While Harrowgate maintains a high proportion of violent crime, it's slightly worse regarding property crimes. Although, there has been a steady decline in car thefts altogether. This neighborhood struggles with crimes ranging from drug trafficking and rape to shootings and burglaries. Harrowgate's population is 17,456, and a crime rate of 8,657 per 100,000 people.
The majority of the violent activities can be directly connected to the prevailing drug activity in the neighborhood. In 2021, there were 1,764 violent crimes in Harrowgate, making the violent crime rate 355 percent higher than the national average.
Parts of the neighborhood can be very dangerous since Harrowgate has a crime rate of 269 percent greater than the national average. Bus rides are free from pickpockets stealing cash. Although the police in this neighborhood are visible, crimes still happen during the night.
Travelers, especially solo females, are required to explore the option of walking/biking at daytime. Any resident in the neighborhood has a 1 in 12 chance of becoming a victim of crime.
9. Elmwood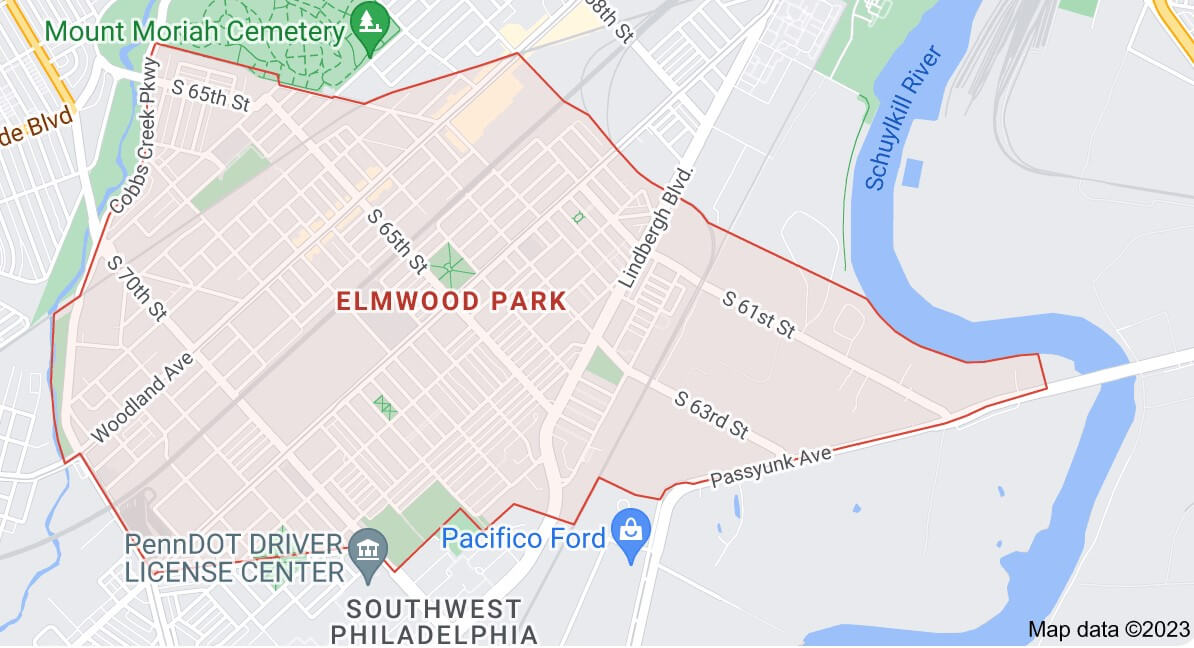 Located in Southwest Philadelphia, at the border of Delaware County, Elmwood is another one of the worst areas in Philadelphia due to its incredible violent crime rates. Besides the high number of drug-related murders, deaths, and homicides, Elmwood also suffers a whole lot of gun violence.
Although home to a population of 19,690 people primarily of Polish and Irish descent, the crime rate in the area is 1,944 per 100,000 residents. Unfortunately, in 2022, crime in the city was ranked as being 111 percent higher than the national average, and violent crime was 225 percent higher. As such, incidents of murder and gun violence are alarmingly high in this part of the city.
Petty crimes are hardly a topic, so public transportation rarely gets reports of cash theft from purses or wallets. However, it is good to keep your belongings, particularly while strolling or walking about in public. You will constantly see people moving here as this neighborhood is known to be highly walkable.
10. Fairhill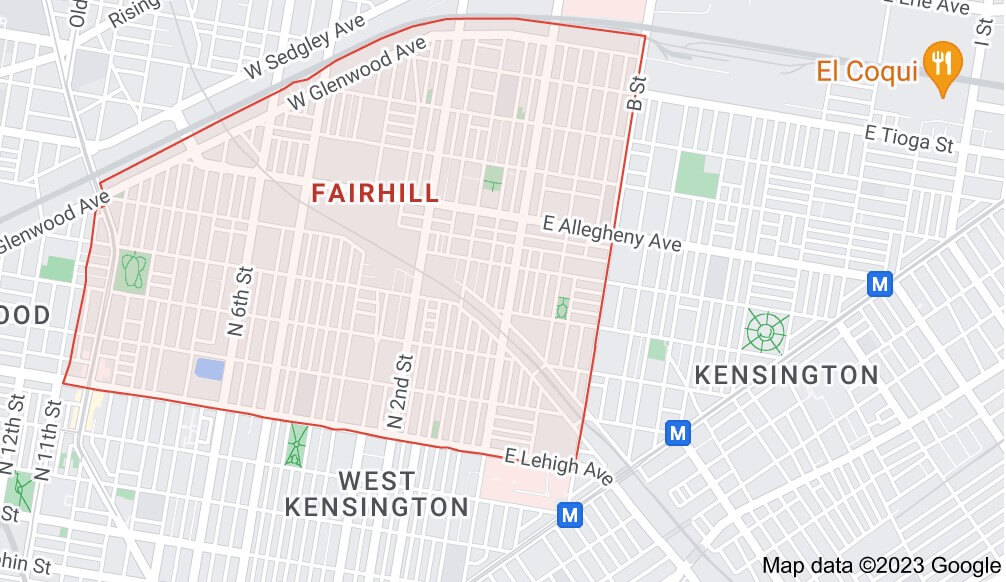 Found on the Northeastern part of Philadelphia, this neighborhood has been listed as one of the most dangerous in the city for a while. Although, it is not considered dangerous; it is deadly, sharing boundaries with the Kensington neighborhoods.
Fairhill, housing 27,298 residents, is notorious for crime, poverty, and drug use. As of 2022, the crime rate was 8,447 per 100,000 residents, deeming this neighborhood highly unsafe for families, women, and solo travelers. Violent crime has 1,602 incidents, while property crime has 6,845 incidents.
If you are tempted to visit the attractions in Fairhill, it is best to take a cab there and back. Fairhill crime rates are 260 percent higher than the national average, so the chance of becoming a crime victim is 1 in 12.
The Safest Places in Philadelphia, PA
Visitors or residents of the city can feel secure in hundreds of tourist neighborhoods and central areas. The West, North, and Northeast regions are known to have high crime areas in Philadelphia, whereas the downtown (Center City) and South Philadelphia areas are considered safer. Therefore, when traveling or looking to relocate, knowing what areas are safe is key, and avoid all its unsafe areas.


Conclusion
Philadelphia is a beautiful city with hundreds of fantastic and exciting sites. Even though there is a higher crime rate than the national average, it is not as unsafe as other major cities in the US. If you're ever planning to visit Philadelphia, research the neighborhoods you wish to see. Is Philadelphia dangerous? As intimidating as the high crime rate may be, it does not mean you need to avoid it. However, taking extra caution will serve well. Crime abounds in the city's West and North sides; outside of these areas, it is not as much of a problem for residents or visitors.