Being able to relate to individuals from various nations is a fantastic approach to grow in compassion and cultural understanding, and traveling is a great way to do that, especially if you're traveling to the United States as it is home to people belonging from various cultures all around the world.
No matter where you travel in the United States, you'll find a postcard-worthy sight to use as the background for your next photo. When in America, it's difficult not to be struck with awe and wonder at Mother Nature with all the beautiful hills, beaches, creeks, and. And if you're done with being around nature, there's always the option to explore the country's rich cultural heritage by visiting one of its 3500 museums.
Most importantly, you can have a great time in the US by just lazing around, having a fun time at some amusement park, and enjoying the lip-smacking food that the country is so famous for. Having a good time in the US does not require a lot of effort.
Although you won't get the entire experience of living in the United States if you're simply visiting, you'll definitely look into how things work and how it feels to be an American, even if it's only for a short period of time.
If you are not a US citizen and wish to visit this wonderful country, you will need to apply for a Visa or ESTA for the USA. However, filing for an ESTA USA is a lengthy and challenging procedure, and sometimes your application might even get rejected. This could be due to multiple reasons.
To help you navigate the ESTA application process better, we have compiled some helpful information regarding all the confusion you're having regarding your ESTA refusal.
After reading this article, you will have a clear picture of the correct process to apply for an ESTA if you've made a mistake while applying for an ESTA, reasons for the rejection of your ESTA, and what to do when ESTA rejected.
We have also included a section on Frequently Asked Questions if you have any further queries about the ESTA refusal process.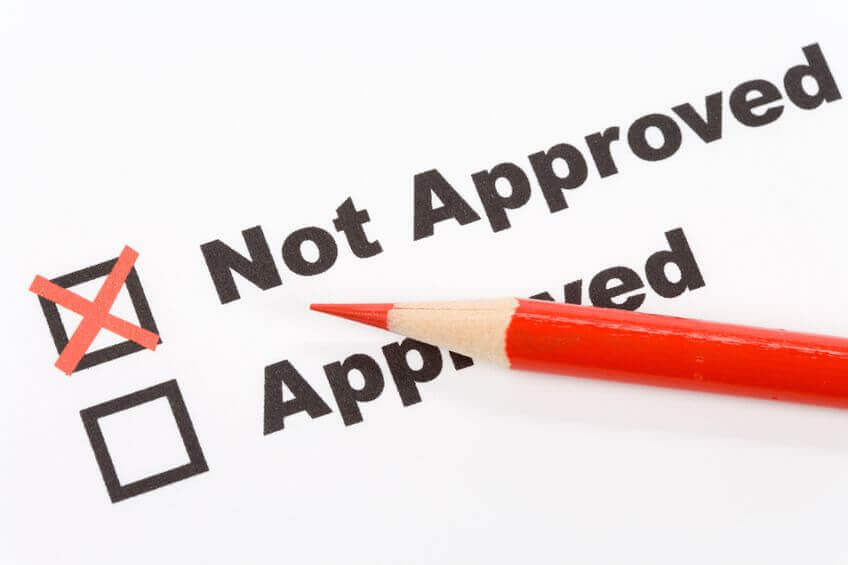 What is ESTA?
In order to ensure that you do not make any mistakes while applying for an ESTA, you need to understand the ESTA process better. For that, you shall need to have a clear understanding of what the ESTA means and when it is applicable.
When you think about traveling to a different country, the first big obstacle that comes to your mind is obtaining a Visa for that country. Although you require a Visa to travel to most countries, acquiring one within a stipulated timeframe can be quite a troublesome process.
The Electronic System for Travel Authorization (ESTA) is what you need if you want to make your trip to the U.S. a hassle-free process. However, not every citizen is eligible for this. To apply for an ESTA, you need to be a citizen from a country with a Visa Waiver Program (VWP) with the U.S. Only when can you travel without a visa.
The ESTA system is primarily used to prevent unwanted individuals from boarding flights and ships heading towards the US. Individuals traveling to the United States are only evaluated for an ESTA if they indicate that they do not threaten the nation's public safety, law enforcement, or tranquillity.
Suppose you're a citizen belonging to any of the 39 countries that have ratified the Visa Waiver Program (VWP). In that case, you can apply for an ESTA in place of a Visa while traveling to the United States of America.
Those who are not qualified for an ESTA cannot enter the United States without getting a traditional visa. People from nations that aren't part of the VWP are included in this category.
Even if you are from one of the 39 VWP nations, you may require a VISA if you visit the US for reasons other than vacation or business or a stay longer than 90 days.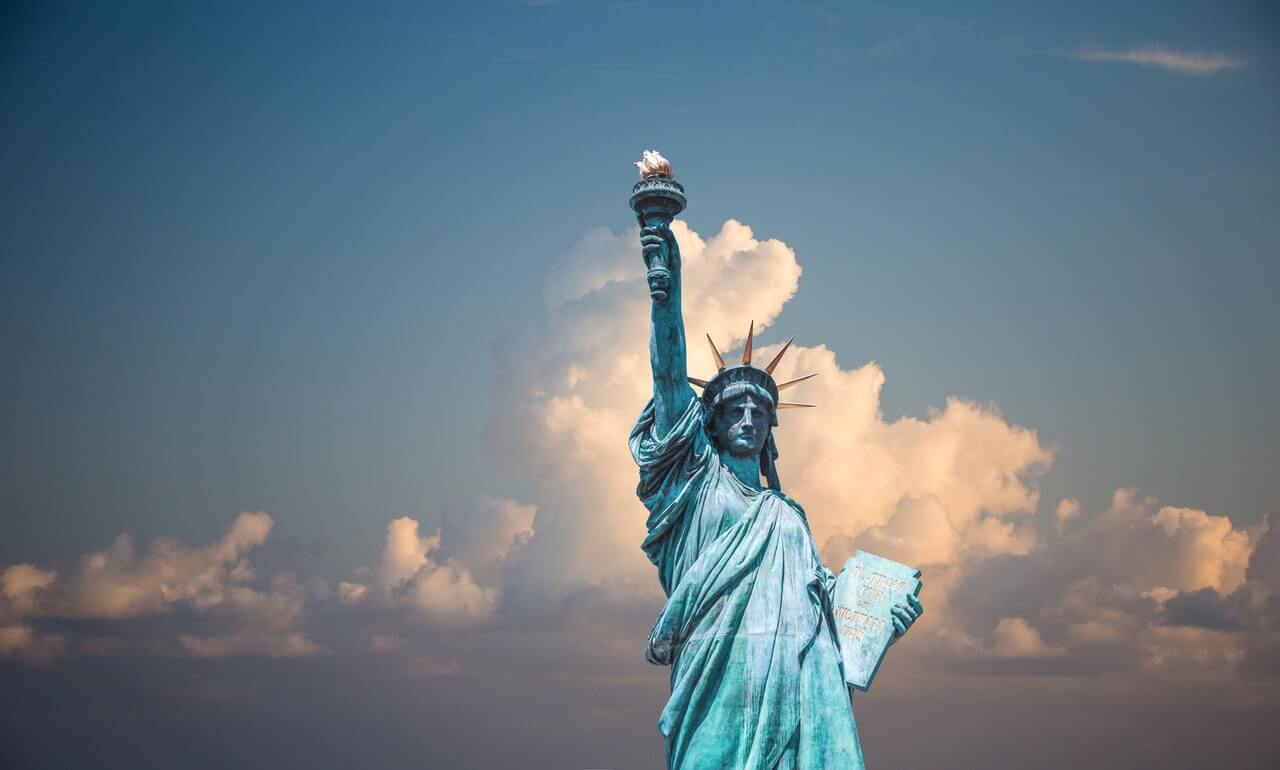 Eligibility to qualify for the Visa Waiver Program (VWP)
If you want to travel under the VWP as a passenger, you must satisfy the following criteria:
Be a citizen of a country that has an agreement with the U.S. for the VWP program.
You must be going for either business or pleasure, and your trip cannot last longer than 90 days.
Additional requirements for travel under the VWP include:
The Visa Waiver Program only enables travellers to travel with passports that meet specific security requirements. Essentially, these must be e-passports with an electronic chip carrying the traveller's pertinent information in the biometric form. Furthermore, the biographic page of this e-passport must be machine-readable.
What is the procedure to apply for an ESTA?
Knowing the proper application procedure for filling an ESTA should be your top priority, as failure to do so may result in ESTA refusal. Once your ESTA is refused, and future prospects of you traveling to the US are also hampered. So, pay close attention to all the steps involved in this process.
The process doesn't take long as well. Some estimates suggest that it takes as little as 23 minutes to fill the ESTA form. You may complete your ESTA application online by supplying the following information:
Contact details of the passengers
Detailed information on your trip to the United States
Information on the passengers
Concerns about a background check's security
Don't forget to double-check your form once you've entered all of the necessary information. It is extremely important that you provide all the correct details so that your application does not get rejected due to a lack of accurate information.
Then select 'Apply for ESTA' from the drop-down menu. You will now be routed to the payment page, where you must set your chosen payment method. Your application will be reviewed after the payment is received.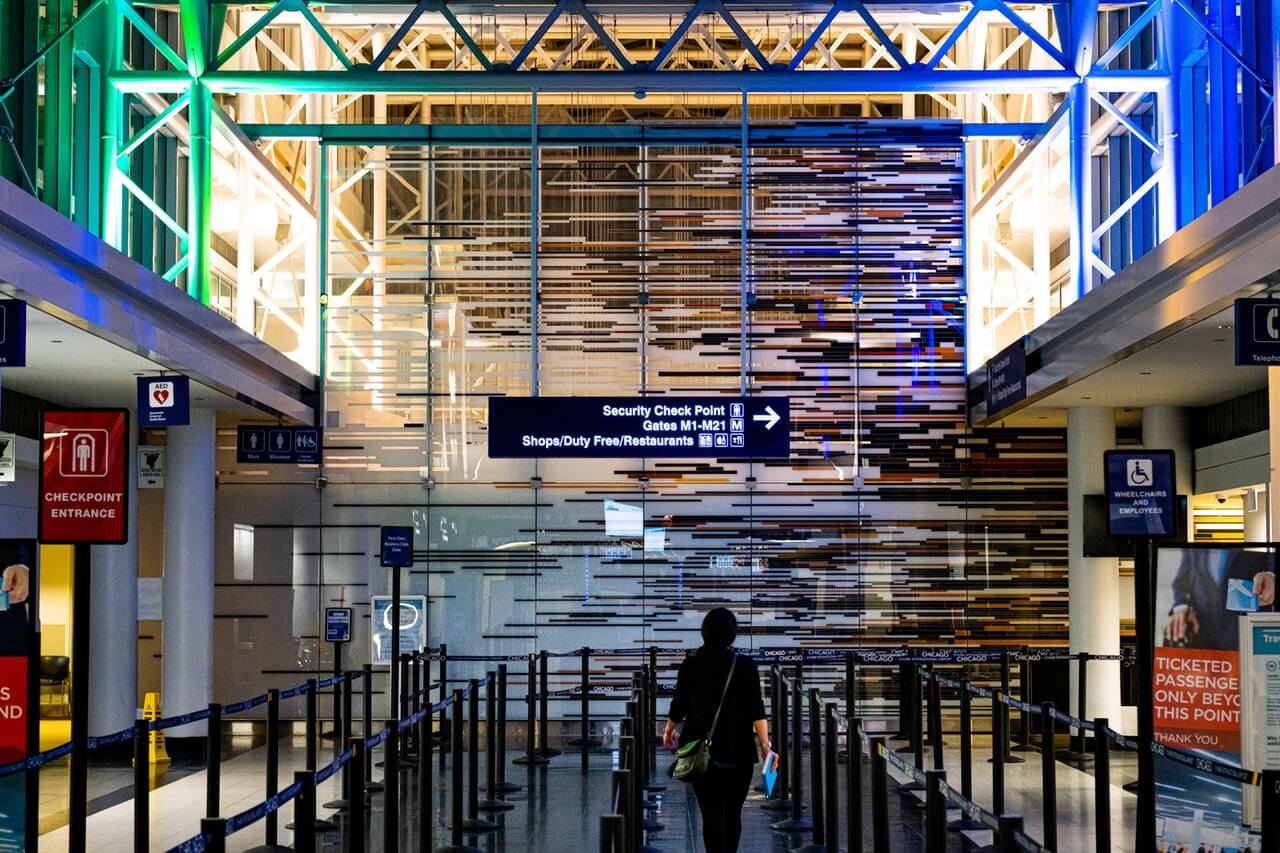 If you wish to check the status of your ESTA application, go to the ESTA website and choose "Check ESTA Status," then "Check Individual Status." You will be prompted to enter your Passport Number, Date of Birth and Application Number, your Country of Citizenship, Passport Issuance Date, and Passport Expiration Date.
For how long is my ESTA valid?
An approved ESTA application is generally valid for two years. However, if your passport expires before your ESTA, the legislation states that your ESTA must also expire at the same time.
If your passport expires during the two-year authorization period, your travel authorization will be revoked on the same day.
Your ESTA may be overridden or cancelled if you file a new ESTA application during the two years.
Reasons why your ESTA could be denied
Unless there are any issues, an ESTA application will usually be approved very swiftly. Most are processed within 72 hours, probably earlier. However, if it is found that your ESTA application has any mistakes, it will be denied.
If you are met with such a situation, it is imperative that you know and understands the reason behind your ESTA refusal. This is because different rejected ESTA application procedures demand different ways to deal with them.
An ESTA application might be denied for a variety of reasons. Most of the time, it's because the requirements for visa-free entry haven't been satisfied, and despite the lack of an ESTA, a visa from the US Embassy is necessary to enter the US.
Factors that get you denied entry to the US:
You had lost your passport in the past, but it was discovered following a complaint of an item missing. Thus, it was not reprinted and was eventually used by you.
If you have had significant criminal records in the past and were convicted, therefore your case is currently being appealed or debated.
You have the same first and last name as a significant criminal or someone who is wanted worldwide.
When visiting the United States in the past, you have overstayed the duration allowed by your visa.
You've already applied for a US Immigration Visa at a US Embassy.
In the past, your entrance to the United States was denied for some reason.
When visiting the United States in the past, you have worked without a needed VISA and were reprimanded by authorities.
Previously, after residing in the United States for a period of time, you were deported for some reason.
You are a citizen of either Iran, Iraq, Syria, Sudan, Yemen, Libya, or Somalia.
You have a Green Card from the United States.
Even one out of nine questionnaires in your ESTA application had a "Yes" response. However, if you have mistakenly responded yes to one of the "Eligibility Questions," you have the option of filing a new application or filing an objection.
You have previously applied for a VISA or an ESTA and have been denied the same.
In some instances, even if all eligibility questions were answered correctly, the ESTA might still be refused. In this situation, however, the competent customs authority does not offer any information on why the ESTA application was denied; instead, you will only receive an ESTA form with the phrase "Travel not Authorized".
If you are faced with such a situation, do not worry that you might not be allowed entry to the US at all. You can still try to apply for a non-immigrant visa at the US Consulate.
Why is my ESTA approved but denied entry to the US?
Even if you have an authorized ESTA, you may still be denied entry to the US. The ESTA approval is not the be-all and end-all in determining whether a traveller can enter the United States. When travellers arrive in the United States, Customs and Border Protection agents assess their eligibility, even if they have ESTA permission.
However, you may also be denied entry if there are any mistakes in your ESTA application. This is why you should always recheck your application for any incorrect information that you may have provided. In case there are any errors, you will be required to submit a fresh application.
In case you have made some errors in your application, it might be that first your ESTA denied then approved.
Most of the time, it's a paperwork issue, which means the matter may be handled if you're willing to work with the authorities. Be patient and kind and ask clarifying questions to gain a deeper grasp of the issue.
If the officials refuse to cooperate, we recommend that you seek a lawyer or someone to defend you.
Nevertheless, if there are no errors, you might presume you were ruled ineligible. You will need to apply for the appropriate visa in this situation. However, if you provide fake information in your visa application to be able to travel to the US, you will be rendered permanently ineligible for travel to the US.
It is most important that you do not panic in this situation where your ESTA application has been approved, but you are still denied entry to the US. If you are denied entrance to the United States, the most likely consequence is that you will be placed on a return trip to your initial location.
As a result, it's better to prevent this and make sure your application is perfect the first time around!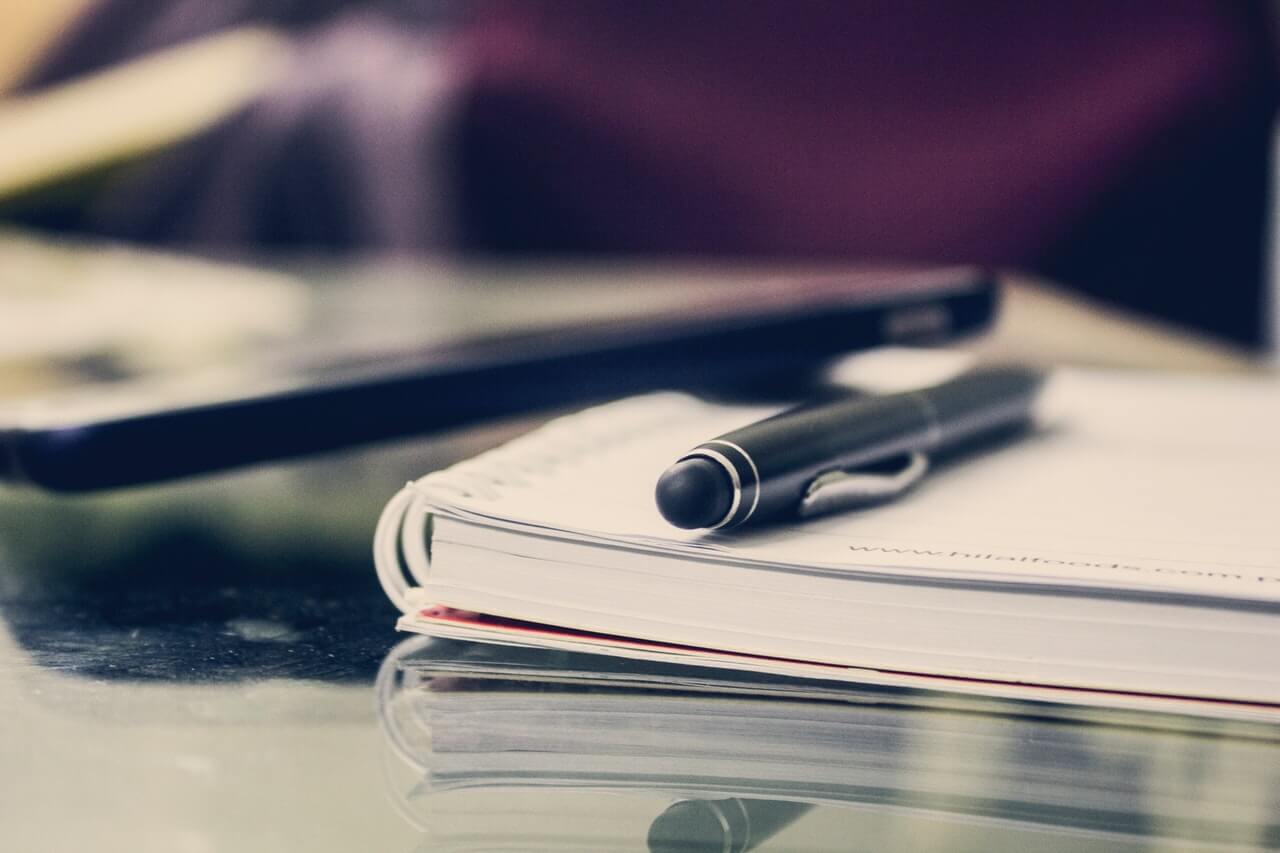 What to do if my ESTA is denied?
If your ESTA is denied, you can always apply for a non-immigrant B-visa at the US Embassy or Consulate. The type of B-visa that you will need to apply for will essentially depend on the purpose of your travel.
Depending on whether you are traveling for vacation.
If you are traveling for business
What are the steps to apply for a B Visa?
If your ESTA application has been rejected and you have applied for a B Visa for your travel to the US, you need to follow the below-mentioned steps:
Fill up carefully the DS-160 online application from the US embassy's website.
Pay the application cost online using the US embassy's payment system. Ensure to have a copy of the receipt to yourself for any future reference during the application procedure.
Schedule an interview appointment on the US embassy's website.
Carry all the required documents that you have been asked to bring to the interview in your application.
Here is a list of all the essential documents that you will need to carry to your B Visa interview:
Passport that doesn't expire for at least six more months, including the stay in the US. Don't bring around expired passports.
For application, take a photo.
If appropriate, documents demonstrating that you have previously been denied entrance or a visa.
Having a criminal record or a felony can significantly affect your application and approval.
If you are a foreign national, you will need documents such as re-entry permission, proof of residency, or a foreign registration certificate.
Records of your appointment.
All those important certificates you've, like your employment.
Your finances and proof. This includes documents like a bank account or a balance certificate.
Documents proving your income, such as a pay stub or a tax withholding certificate.
Hotel reservation confirmations, trip itineraries, and airline tickets are examples of documents that should be kept safe.
Online Application DS-160 Receipt Confirmation Form.
Verification receipt.
About one week after the interview, you shall receive your passport with your visa affixed to it.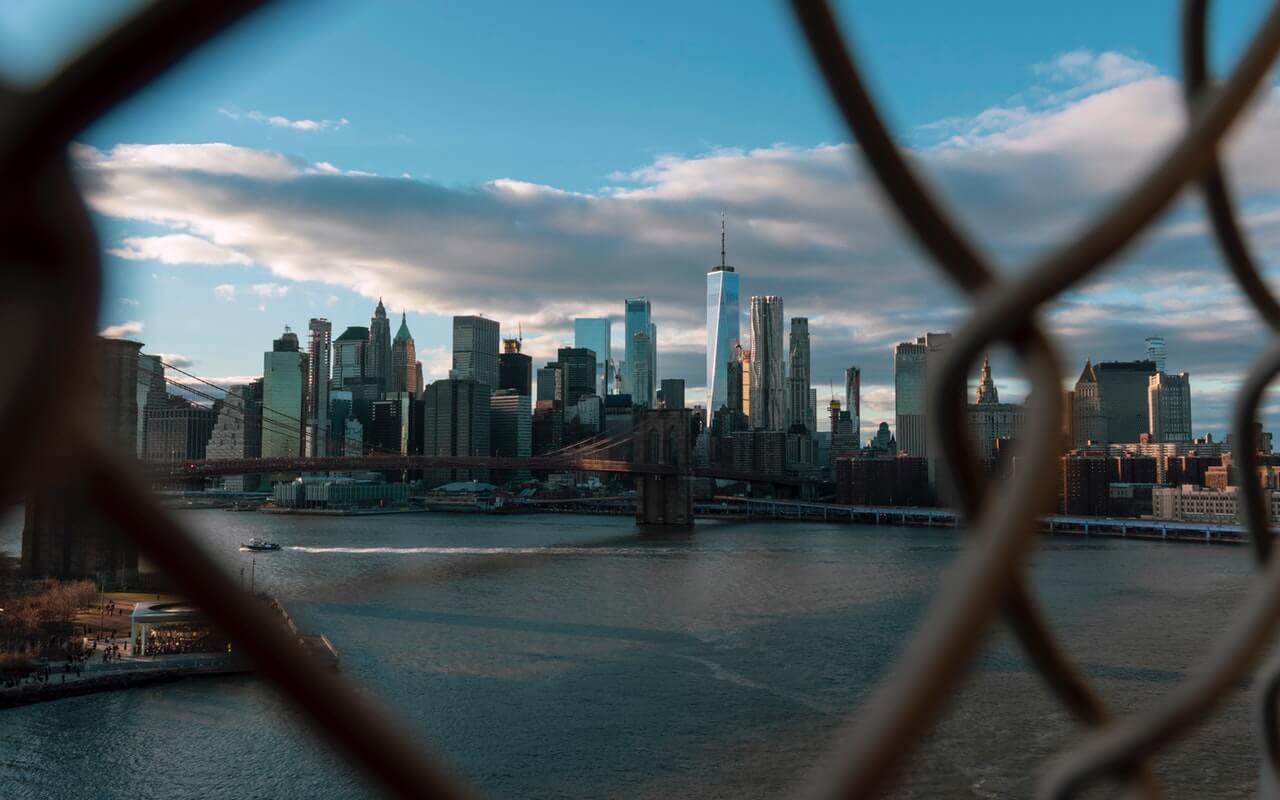 The Top Things to Keep in Mind
Now, applying for a visa can seem to be a tiring process. However, taking the right help can make things simpler for you.
In case your B-visa is denied, too, don't worry. You can still reapply. You can apply for the visa even if you're rejected the first time around. However, if you do not resolve the reason because of which your visa was rejected the first time, it is most likely that your second application shall also be rejected owing to the same cause.
Unlike the ESTA procedure, when you renounce your right to appeal, you can obtain legal assistance and contest the rejection if you have been denied a US visa. However, the procedure might be time-consuming and costly.