If you are from any visa waiver program country and about travel to the US and its territories, it's important to realize that visa-free travel does not mean you can just pass through using your passport.
You need an ESTA.
The ESTA is a travel authorization program required for all travellers by the United States government to travel to the USA.
This is an easy-to-use application process when you have the right support. But, there are a few caveats to the program that apply to everyone. If you have difficulty meeting the requirements, you will risk being denied. And, once you get denied there is an entirely different process to deal with.
Unfortunately, once you are denied it is very hard to undo the denial. In most cases, once you are denied your future ability to travel to the US is impacted. So, it is very important to get it right the first time and avoid this!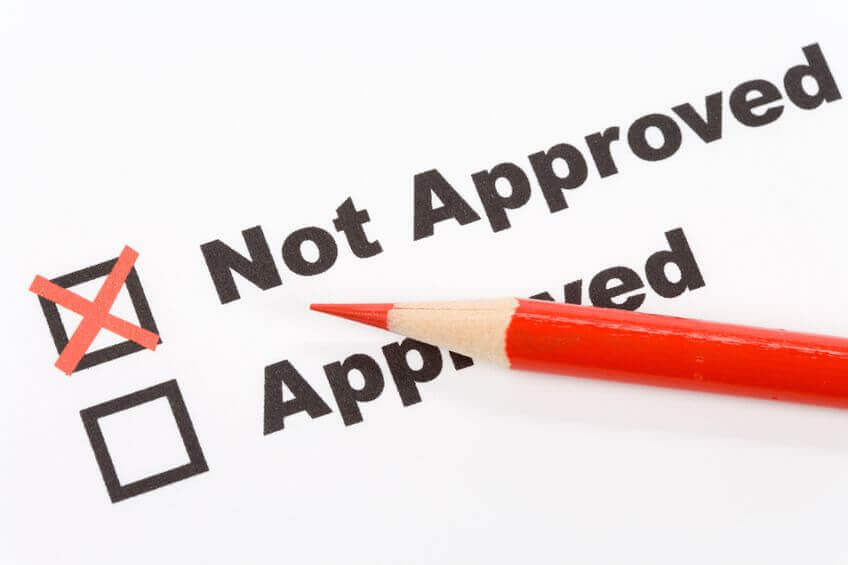 The Requirements
Before you get started with the application, be sure that you have the right documents needed for the application process.
Firstly, you must have an e-passport. An e-passport is a passport with a digital chip inside that means your personal details can be read by a computer. E-passports have a small symbol on the front cover and a thick, laminated photo page that holds the chip. Most people should have e-passports if their passports are valid as many countries had introduced e-passports by 2008.
Secondly, your passport must be valid. Your passport must be valid for at least 6 months or until after the date you plan to complete your travels. Also, your ESTA will only be valid while your passport is valid. So, if your passport expires before your ESTA, your ESTA will expire at the same time.
Lastly, you will need to have your most recent employment information available and a valid bank card or credit card. The application must be completed in English.
For a detailed guide application process and questions involved, see our article explaining the ESTA application questions.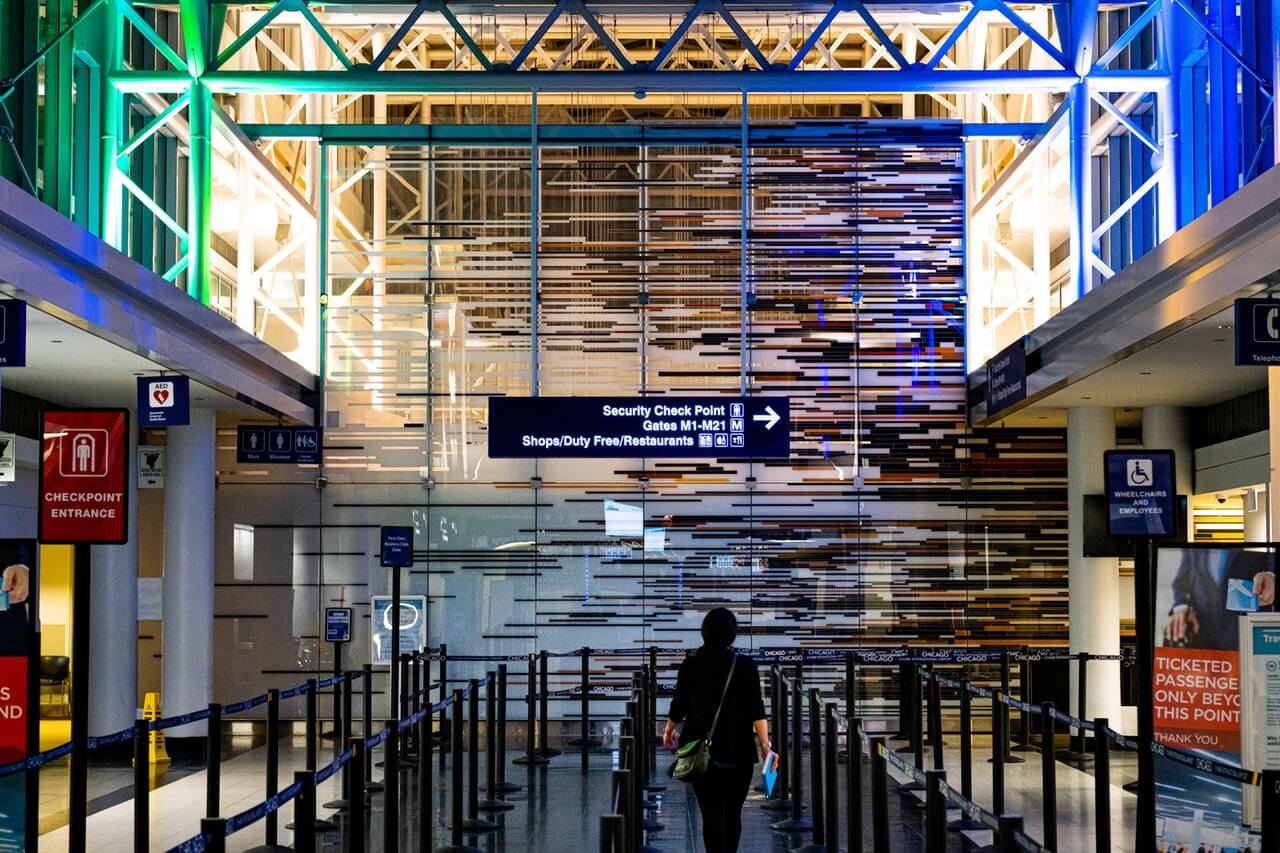 Who Can Apply
Further requirements include:
Being a citizen of a country within the Visa Waiver Program.

Planning a visit for 90 days or less.

Never having been banned from travel to the USA or having been denied a visa to the USA in the past.

Not holding a current visitor's visa.

Visiting the USA for the purpose of leisure, business, medical or transit.

Not having any communicable diseases.

Not having been arrested or convicted of a crime.

Not having been involved in drug use, fraud, terrorism or espionage.

Not having travelled to Iran, Iraq, Libya, North Korea, Somalia, Sudan, Syria or Yemen after March 1st, 2011.
Who Cannot Apply
You will be ineligible for an ESTA if you fall into any of these categories:
Live in a country that is not a participating country in the Visa Waiver Program.

Plan to stay for longer than 90 days.

Don't possess an e-passport.

Plan to work.
The ESTA is only for people who are residents of the VWP countries, all others must apply for the appropriate visa.
Who Gets Denied
There is a myth associated with denials. Most people assume that the main reason for a denial is due to a crime committed or some aspect of your personal history. However, in reality, one of the most common reasons people are denied is because they make an error in their application.
The most common errors include:
Inputting information incorrectly. One of the most common reasons that an ESTA will be denied is because of a simple typo, especially when it comes to passport numbers. Take your time and make sure that you are inputting accurate information. The name you enter in your application must match your passport exactly. Avoiding typos can help to reduce the chance of being denied.

Before you answer questions that you are not sure about, ask for help so that you can be sure that you are answering correctly. For example, saying that you have a communicable disease when you have a common cold or flu will result in your ESTA being denied unnecessarily.

Be sure that you answer all questions. Leaving questions blank can raise red flags and could result in your application being denied.
Aside from making a mistake, there are other, more serious reasons that you can be denied:
Nationals of VWP countries who have travelled to or been present in Iran, Iraq, Sudan, or Syria on or after March 1, 2011 (with limited exceptions for travel for diplomatic or military purposes in the service of a VWP country) will be denied an ESTA.

Nationals of VWP countries who are also nationals of Iran, Iraq, Sudan, or Syria will also be denied at ESTA.

If you do have a communicable disease (such as Tuberculosis or Syphilis but not including the common cold, flu or HIV) you may not be able to travel to the US and be will likely denied the ESTA.

If you have committed a serious crime or been involved in fraud, terrorism or espionage you will be denied.

If you have previously been denied an ESTA or a visa, you have an increased risk of being denied again.

If you have previously overstayed an ESTA or visa in the USA, you will likely be denied an ESTA.

If you have worked illegally in the USA in the past you will likely be denied an ESTA.
If you'd applied for an ESTA and you're not sure of the status, or you want to see if your approved ESTA is still valid, click here to check your ESTA status.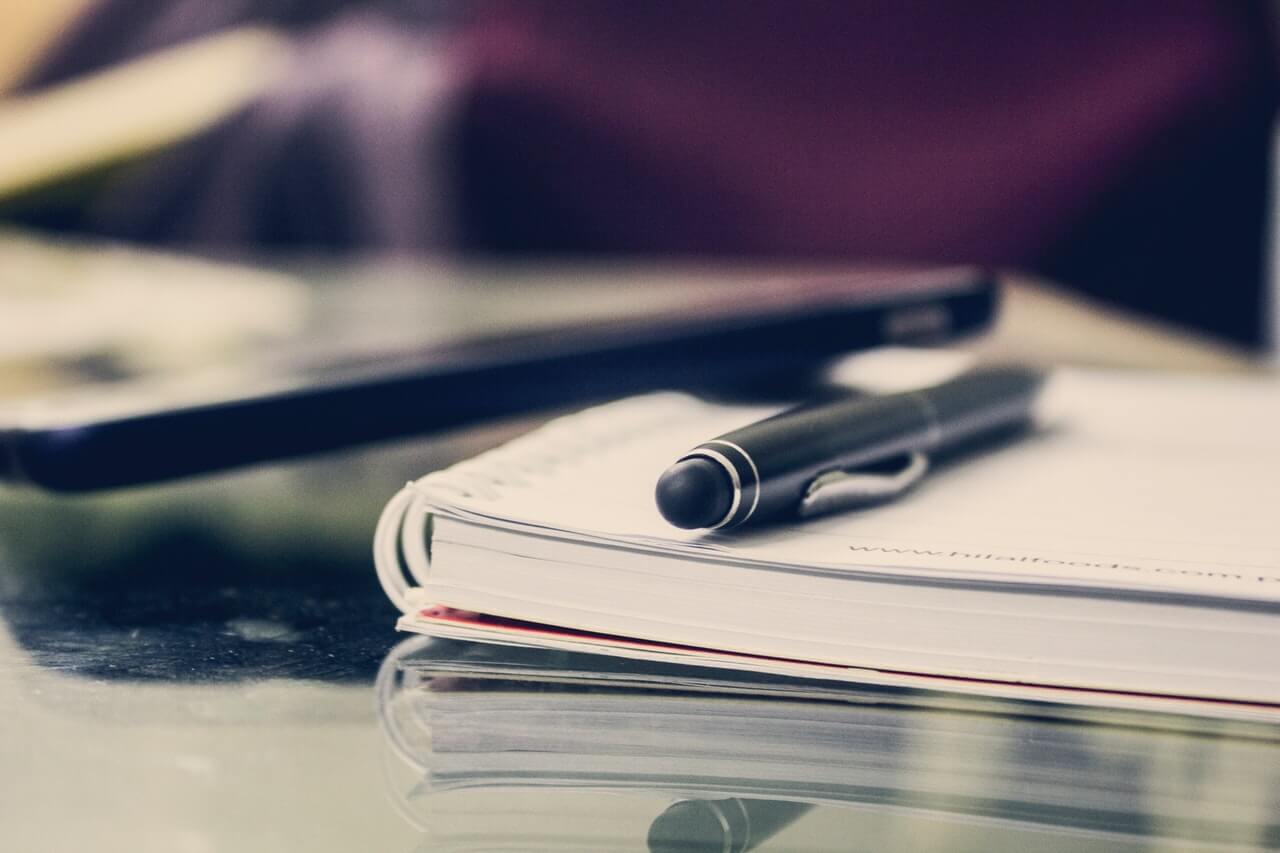 What to Do if Your ESTA is Denied
There are 3 possible responses to an ESTA application.
These are:
Authorization Approved

Authorization Pending

Travel Not Authorized
If authorization is approved, you're good to go! If authorization is pending, this means that the screening wasn't able to be completed automatically and needs looking at more closely. If travel is not authorized, your ESTA has been denied.
If your ESTA has been denied, first you need to establish why.
Unfortunately, most of the time when authorization of an ESTA is not approved, no reason will be given. Unless you're aware of any reasons for ineligibility such as on the above list, the rejection is most likely because you made a mistake in your application.
You can check this by going to the US government website's ESTA page and selecting Check Individual Status. Enter your details and then Retrieve Application to view the answers you provided to the questions.
If you find a mistake or an eligibility question where you answered 'yes' instead of 'no' by accident, then you can either apply again (which might be the quickest option) or you can contact US Customs and Border Protection and request an amendment to your application.
Alternatively, if you see no mistakes, you can assume that you were found to be ineligible. In this case, you will need to apply for the corresponding visa.
Which Visa to Apply for if my ESTA is Denied?
The visa you apply for if your ESTA is rejected will depend on the reason you are travelling.
If you are travelling for business, you will need to apply for the B1 visa.
If you are travelling for leisure, you will need to apply for the B2 visa.
However, as visas to the USA require an interview and personal handling by staff members, the process takes longer and will likely not happen quickly enough if you only have days left before you travel.
For this reason, if you are not sure whether your ESTA will be approved, you are best to apply as soon as you know that you will be travelling to allow time for a worst-case-scenario visa application.
If you're from the UK and you'd like more information on applying for visas to the USA, read our guide here.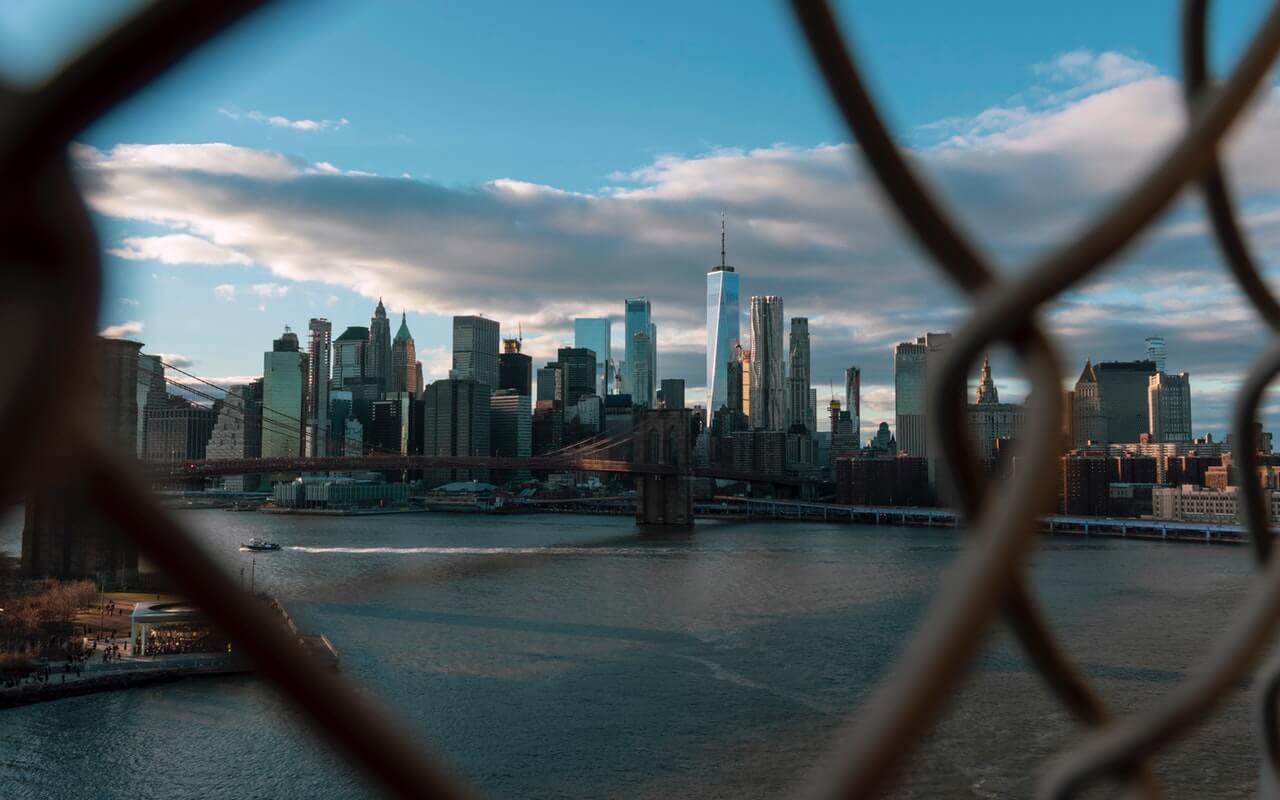 So Does an ESTA Guarantee Entry into the US?
The short answer is no, having an ESTA does not guarantee you entry into the USA.
Receiving an ESTA is a completely automated process, carried out by computers and databases without any personal involvement from officials. This means that there is still a chance that new information could come to light regarding your application in a more thorough background check.
Border Patrol have the final say on whether to grant you entry and will ask you more questions upon reviewing your passport. Most commonly, they will ask you for the purpose of your trip and how long you plan to stay. They may ask for proof of a return ticket or proof of funds to support your visit.
Consequently, even if you meet all the criteria and your ESTA application has been approved, you might still be denied entry to the USA.
ESTA Approved But Denied Entry into the USA
As explained above, even if your ESTA is approved, there is still a chance that your entry into the USA could be denied once you reach customs.
Border patrol officials make the final decision and if they have any suspicions or notice anything odd about your behavior, they have the right to refuse entry even if you have a valid ESTA.
The first thing to keep in mind is not to argue with the officials as you will likely make your situation worse. Most likely, your entry into the US has been denied because of:
A prior denial of entry to the US

A suspicion of illegal or dangerous intent

Criminal history including drug use

Problems with documentation/paper work

Not having sufficient funds to support your visit

You're under suspicion of wanting to work illegally
In most cases, it is a problem with paperwork which means the situation can be resolved if you are ready to cooperate with the officials. Be patient and polite, and ask follow-up questions which should give you a better understanding of the situation.
If the officials are not showing signs of cooperation, we advise you to contact a lawyer or someone to represent you.
The most likely outcome of being denied entry at a US airport is that you are put on a return flight back to your starting point.
Consequently, it's best to avoid this and make sure you get everything right with your application the first time!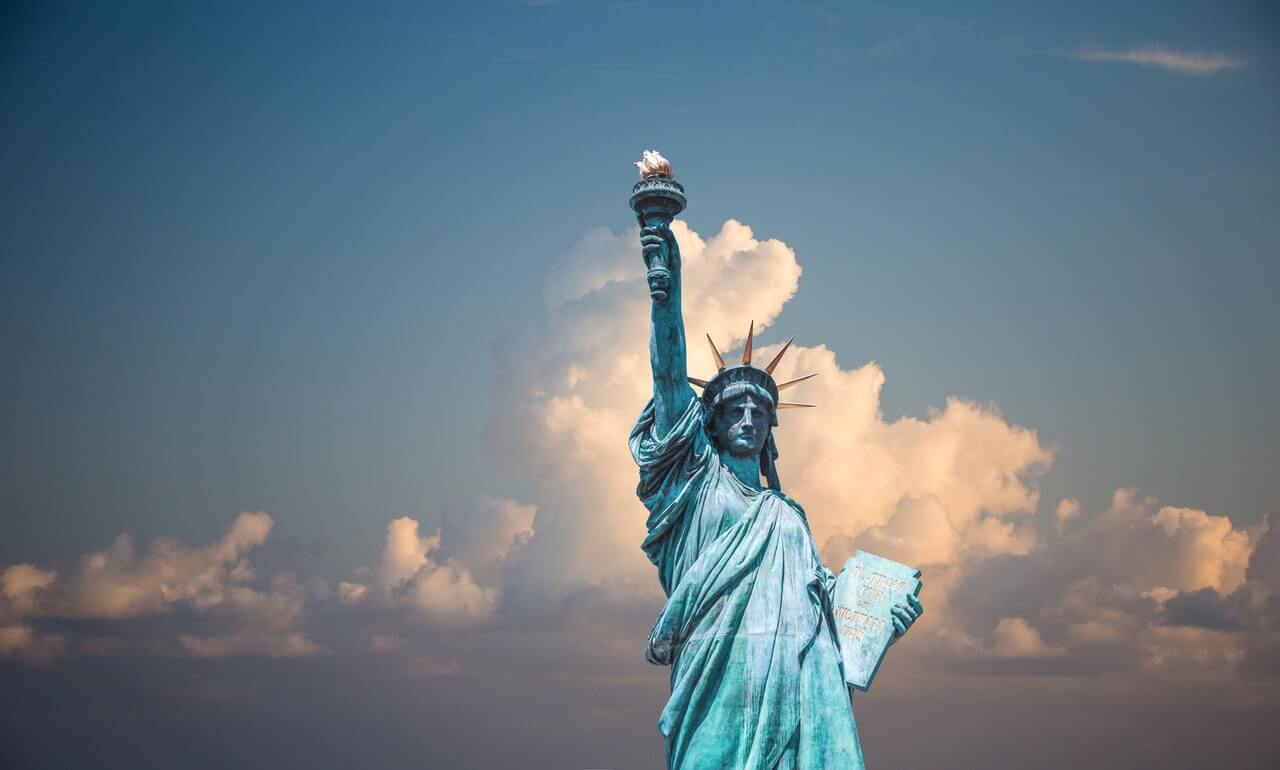 Reasons for US Visa Denial
If you want to travel to the US, but you are not a citizen of one of the VWP countries, you must apply for a Visa.
If you are a citizen of one of the VWP countries, but your travel plans do not meet the criteria for applying for an ESTA, then you must also apply for a visa appropriate to your travel plans.
However, as with ESTA applications, your Visa can be denied for a number of reasons.
So what are the most common reasons for a US Visa denial?
Top reasons for US Visa denial include:
Incomplete or inaccurate application eg. lack of supporting documentation.

Ineffective communication with the officials and being unprepared for the procedure.

Providing incorrect or misleading information.

Appearing to have the intent to immigrate to the USA.

Lack of funds or ability to support yourself.

Previously overstaying the expiry your visa or ESTA.

Applying for the wrong type of Visa.
If you have been denied a US Visa, unlike the ESTA process in which you waive your rights for appeal, you can seek legal representation and challenge the denial. However, the process could be lengthy and expensive.
Your best option is to reapply, assuming the reason for your ineligibility is fixable. Your chances of getting Visa after refusal depends on why the Visa was denied in the first place.
After US Visa denial when to apply again
One of the most common questions to US officials from people who have been denied a Visa is when they can apply again.
In most cases, there is no time restriction in reapplying for a new visa after your first attempt has been denied. In fact, for most visas you can apply as many times as you like. However, unless you've resolved the reason you were denied, you're likely to just be denied again.
We strongly suggest that you only apply for a new Visa after rejection when you are sure that all of the criteria are met and you are ready for the interview.
FAQs
Can I apply for an ESTA twice?
Yes! You can apply for an ESTA as many times as you like.
How soon can I reapply for ESTA?
You can reapply straight away, there is no need to wait.
Who to contact if my ESTA is denied?
You will need to contact the US Customs and Border Protection in order to request an amendment to your application.
How many times can you apply for ESTA?
There is no limit to the number of times you can apply for an ESTA.
Why ESTA can be denied?
There are many reasons why an ESTA can be denied, from a mistake in the application to your ineligibility. Check the list above for all of the reasons.
Can I apply for an ESTA if I have been denied a visa?
There is nothing stopping you from applying. However, if your visa was denied, there's a very high chance your ESTA will be denied too. If you answer untruthfully to any ESTA questions, you will likely be deported for fraud and never be allowed to reenter the country.
The Right Support
Since the ESTA is such an important part of travel to the US, you have to be sure that you avoid all of the pitfalls of filling out the application.
A trusted service that has experienced travel advisors who can answer your questions, provide guidance and review your application before it is submitted to the government for approval is helpful with this.