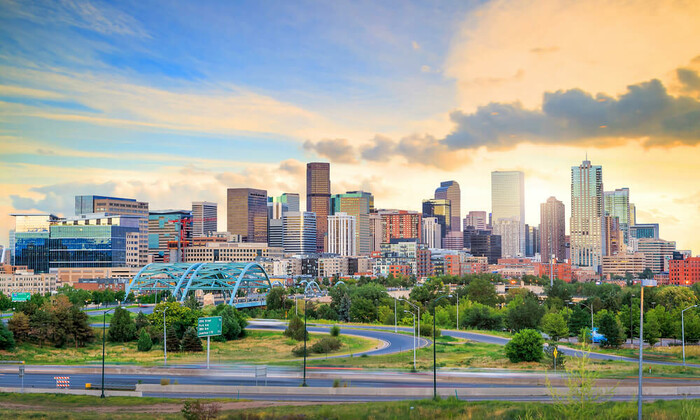 The Denver hotel scene is broad with picturesque rooftop bars and drool-worthy artwork. Even Denver's oldest hotels combine sentimental charm with contemporary indulgences. From chic name brands to independent boutiques, hotels in Denver come with selections for various budgets and tastes of tourists, whether for a lovey-dovey getaway or a holiday with family and pet. Here below are the 10 best hotels to stay in Denver.
1. The Art, a Hotel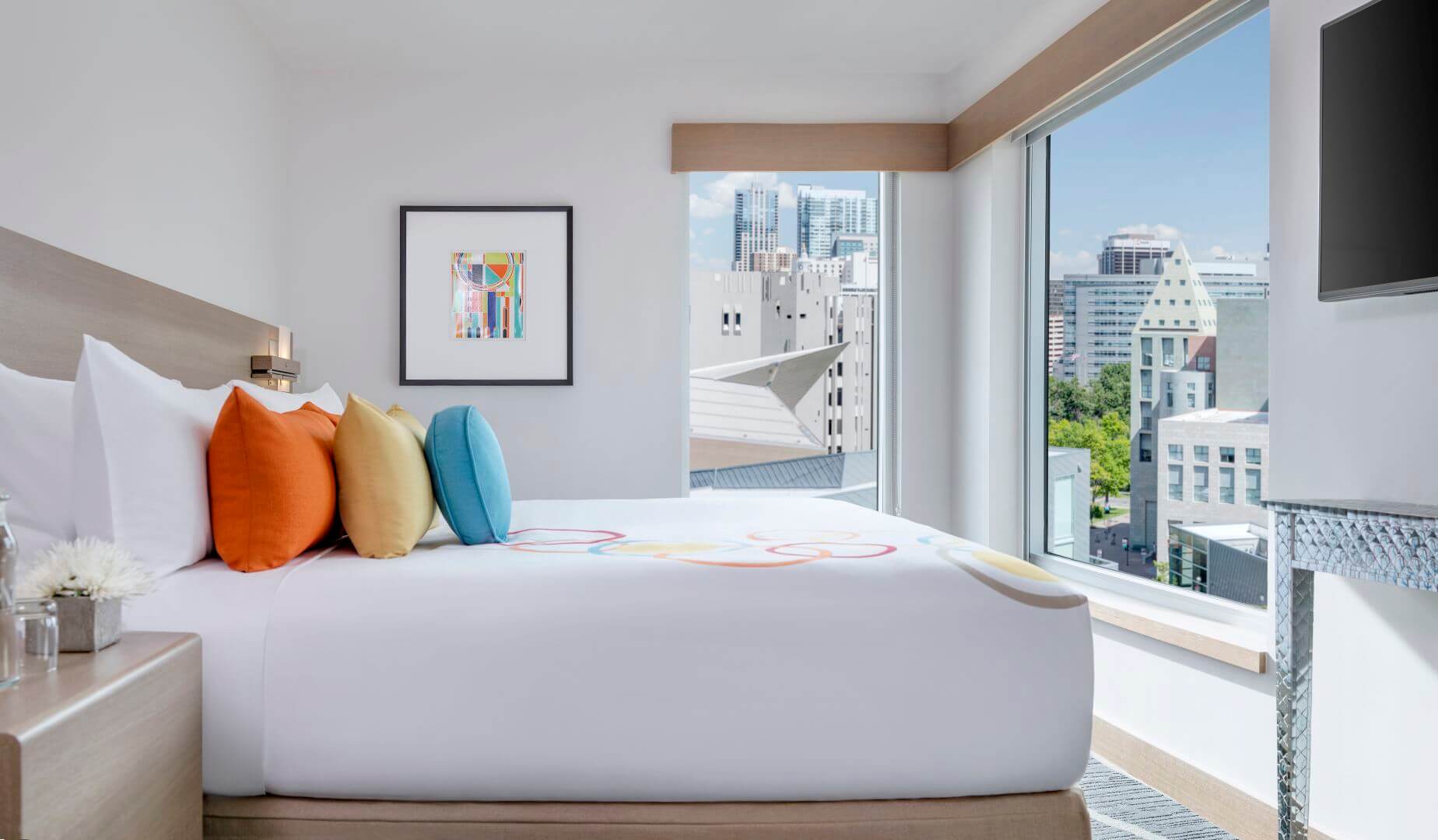 Located downtown in the Golden Triangle Museum District in Denver, this hotel in Denver is within walking distance of the Kirkland Museum of Decorative & Fine Art, Colorado State Capitol, Civic Center Park, Clyfford Still Museum, and the Denver Art Museum.
The Art, a 165-room boutique hotel, is a charming art-centric hotel with a noble collection of art pieces everywhere in its open spaces. The architecture (with glass as its main theme) is not only refreshing but gives this Denver hotel an artsy appearance from the exterior. Inside are spacious rooms, with bold color splashes meshed against neutral tones, still maintaining its artsy design feel. The art collection includes various works from Clyfford, Jim Dine, and more. Guests and visitors spurred by any art piece can visit the museums at walking distance for the artists' namesake.
FIRE, the diner in-house, at the fourth-floor terrace complete with multiple fire pits and picturesque scenes, contributes a different kind of artistry with its superb New American cuisine. This has gained more locals and visitors into a happy-hours retreat.
The Art, a 4.5 - star Denver hotel, is both stunning and artsy architecturally, and its diner and terrace are far attractive to all. Its price range falls between $330 and $370.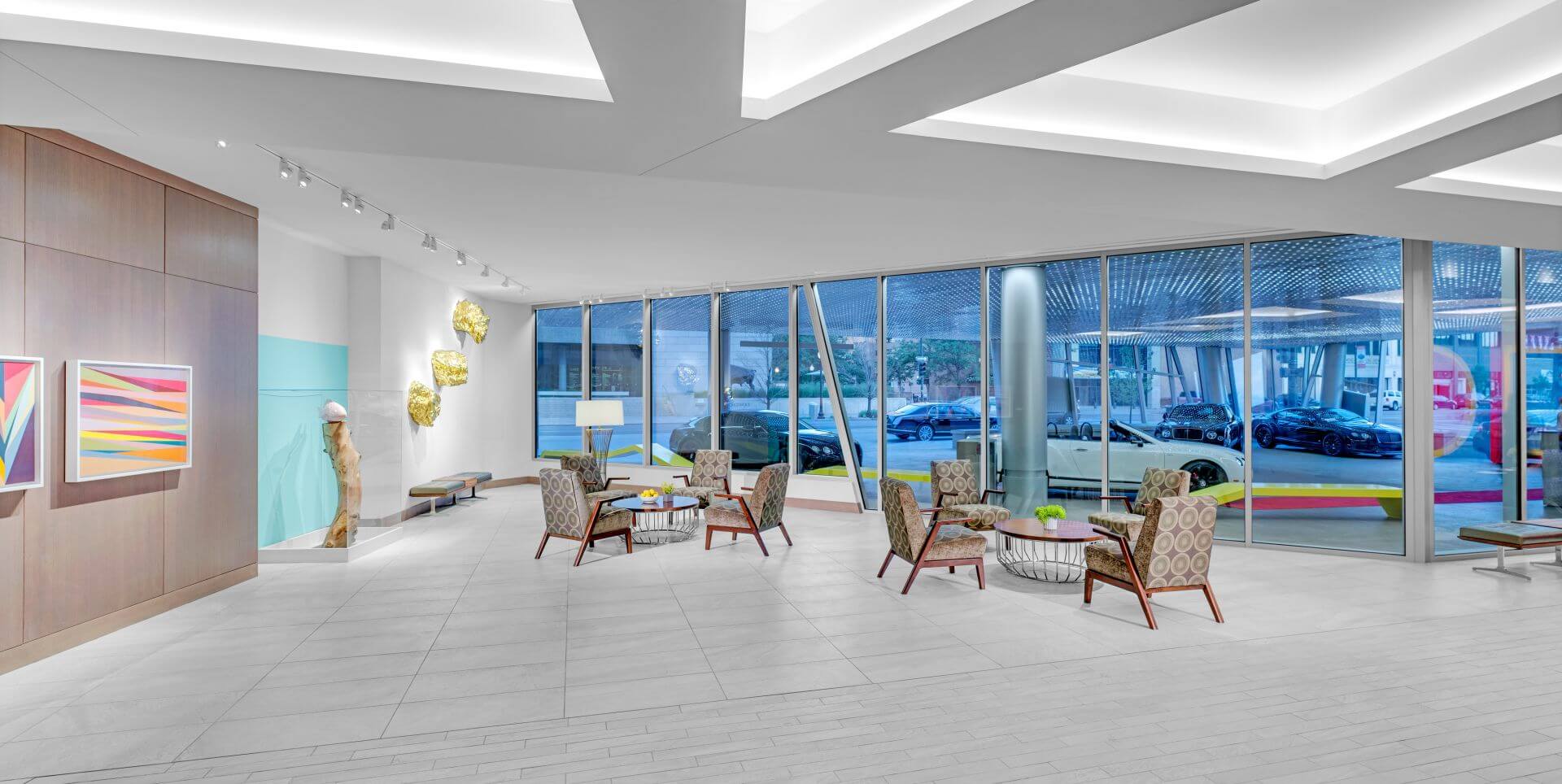 Pro
It is in the core of Denver downtown
A standard guest room also contain art pieces (also the elevators).
There are pets allowed
Con
2. Hotel Teatro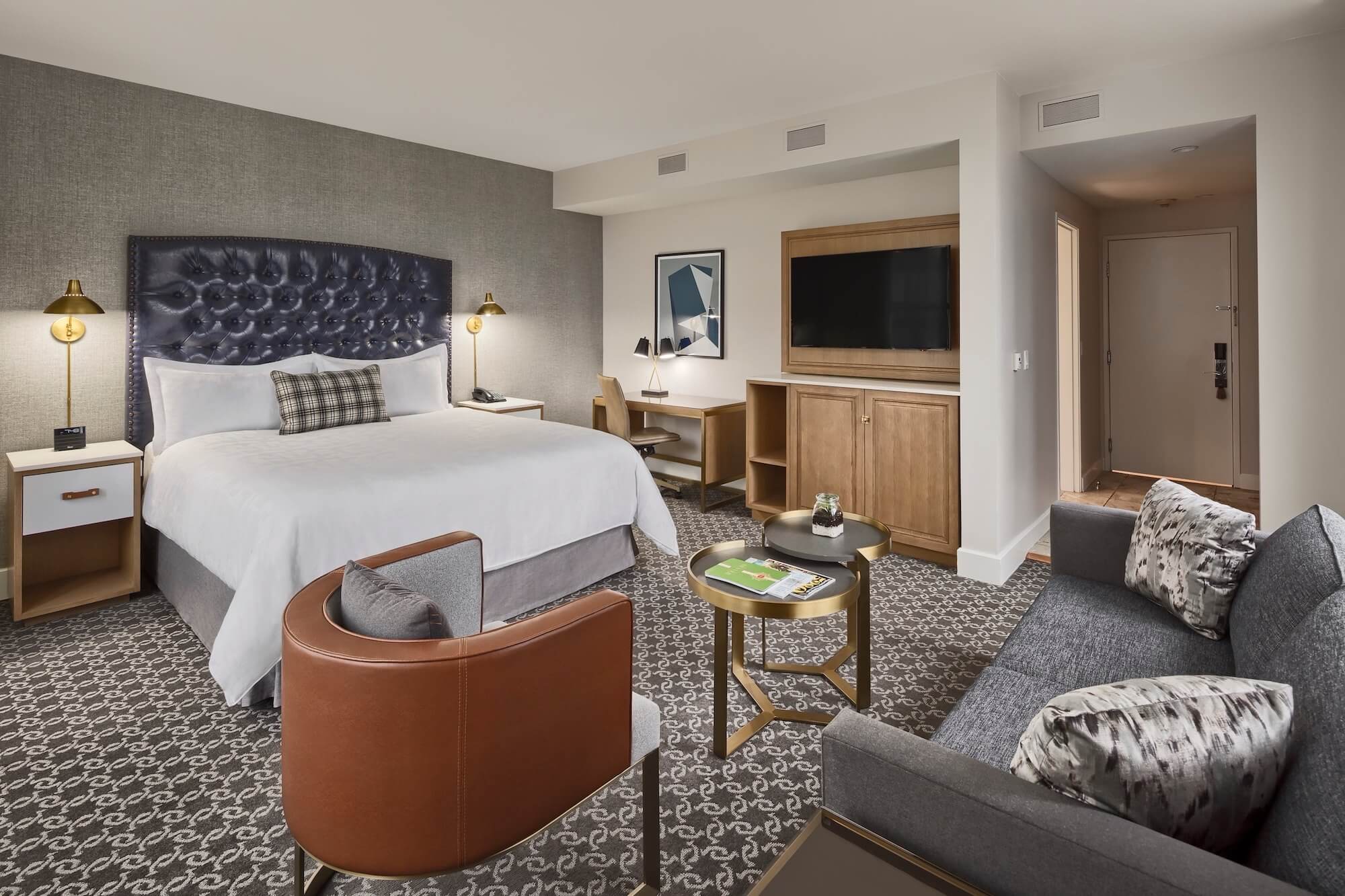 Hotel Teatro is a 110-room theater-district, luxury boutique hotel with a touch of whimsy. It is situated beside the Denver Center for Performing Arts in Denver Downtown, right in the thick of an accented 1911 red-bricked architecture. As perfect as it is for romantic getaways/ theater nights, it is just as suited for city dwellers & business travelers as well. The king rooms come with floor-to-ceiling windows tainted with metropolis scenes and deep calming bathtubs. The guest rooms are comfortable with soft beds draped in rich linens, plain colors, and in few cases, rain showers.
A captivating sight is the library-inspired lobby lounge called the Study - preferably for a power meal or a tranquil morning by the fireplace with a book over a cup of tea. It also hosts workshops that range from calligraphy to bartending.
At Nickel, the in-house restaurant, visitors select their menu choice - sushi-style or simply a traditional menu. Weekend brunch features a bottomless White Russian bar complete with cereal bowls of milk and, sometimes, a theme, such as Star Wars (costumes encouraged). The in-house facilities comprise a local car service (free), and a gym. This is a 4.5-star hotel with a price that ranges between $314 and $365.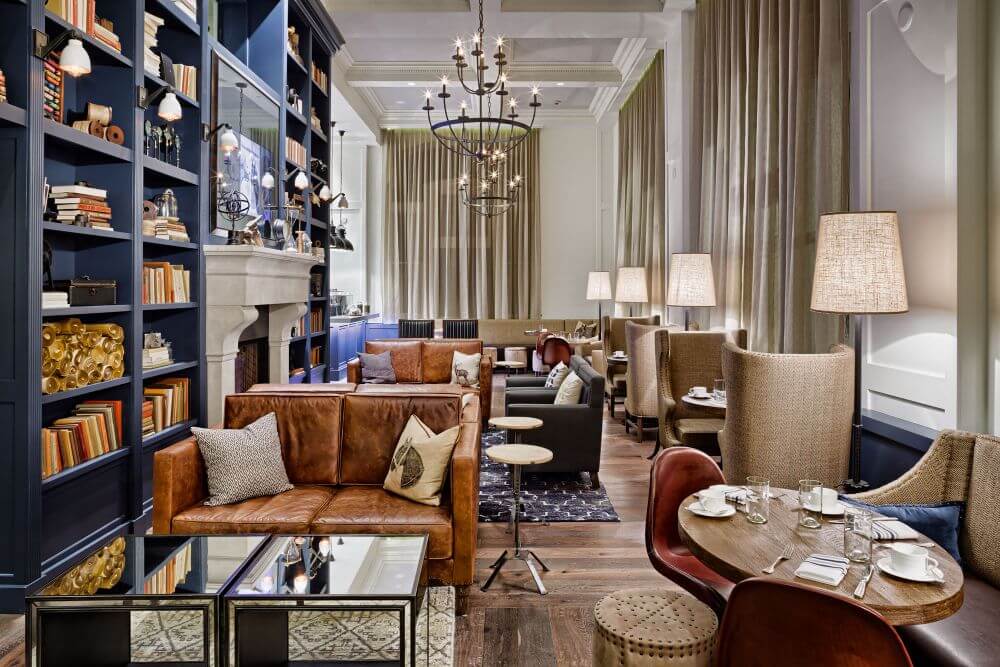 Pro
The 110-room Hotel Teatro offers stellar service, sophisticated and exuding warmth and style
Even though this hotel in Denver is designed for comfortable walking, a luxury SUV is made convenient to shuttle visitors throughout the downtown region.
The Teatro is pet-friendly.
Con
High fees for valet parking
3. The Brown Palace Hotel and Spa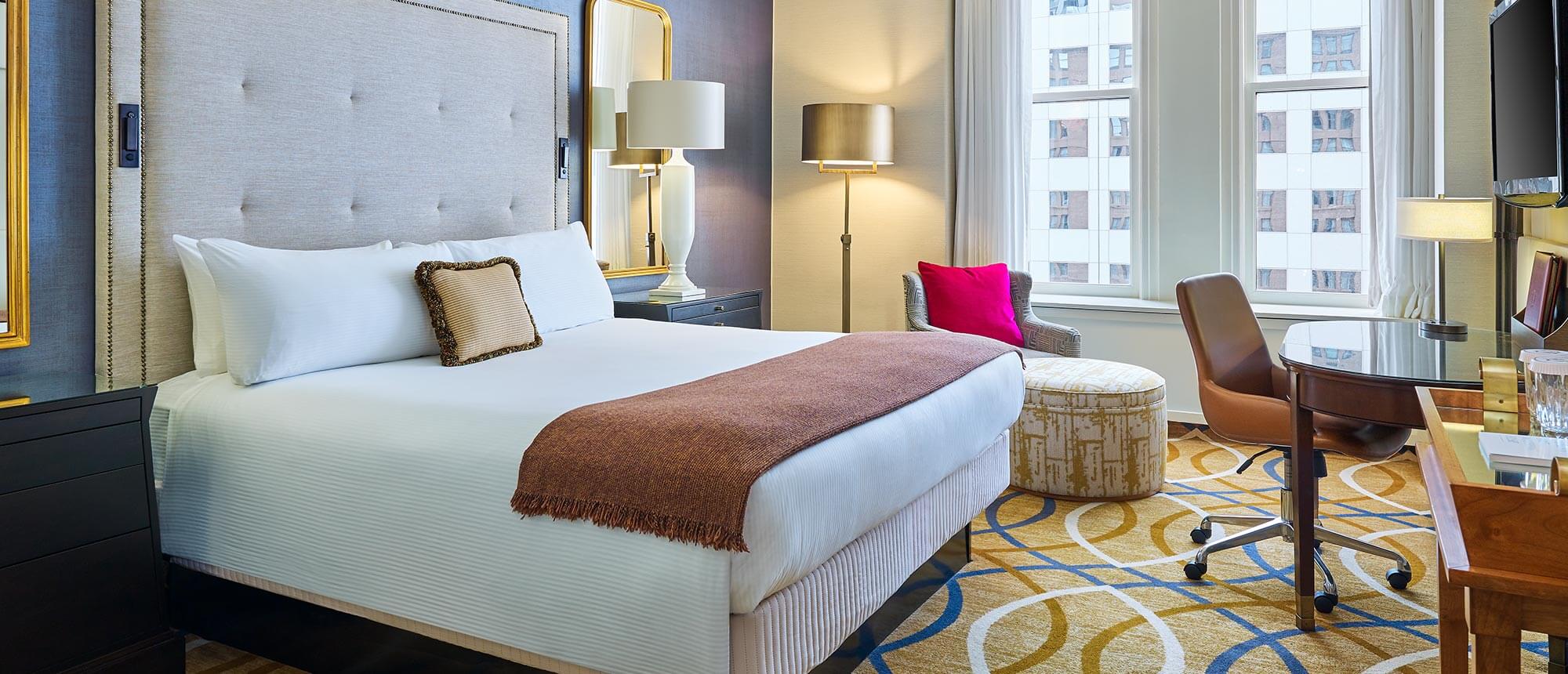 This is a 125-year-old icon, which makes this city Denver's original luxury hotel. The 241-room Brown Palace has remained in operation every day since 1892. It has welcomed many icons and be upfront on yearly events' hosting. The hotel is situated near the heart of the Financial District, close to the Colorado Convention Center and LoDo.
In-house are three diners including the Palace Arms. This Denver hotel is popular for afternoon tea (munched on cucumber finger sandwiches) beneath the hotel's lobby (from 12 p.m. to 4 p.m) as it is for its Dom Pérignon Champagne Brunch on Sundays.
The guest bedrooms are elegant with cloud-like beds, and contemporary facilities. There is a florist, a salon, and the city's chic cigar lounge bar. It is a 4.5 -star hotel with a price range between $315 and $370.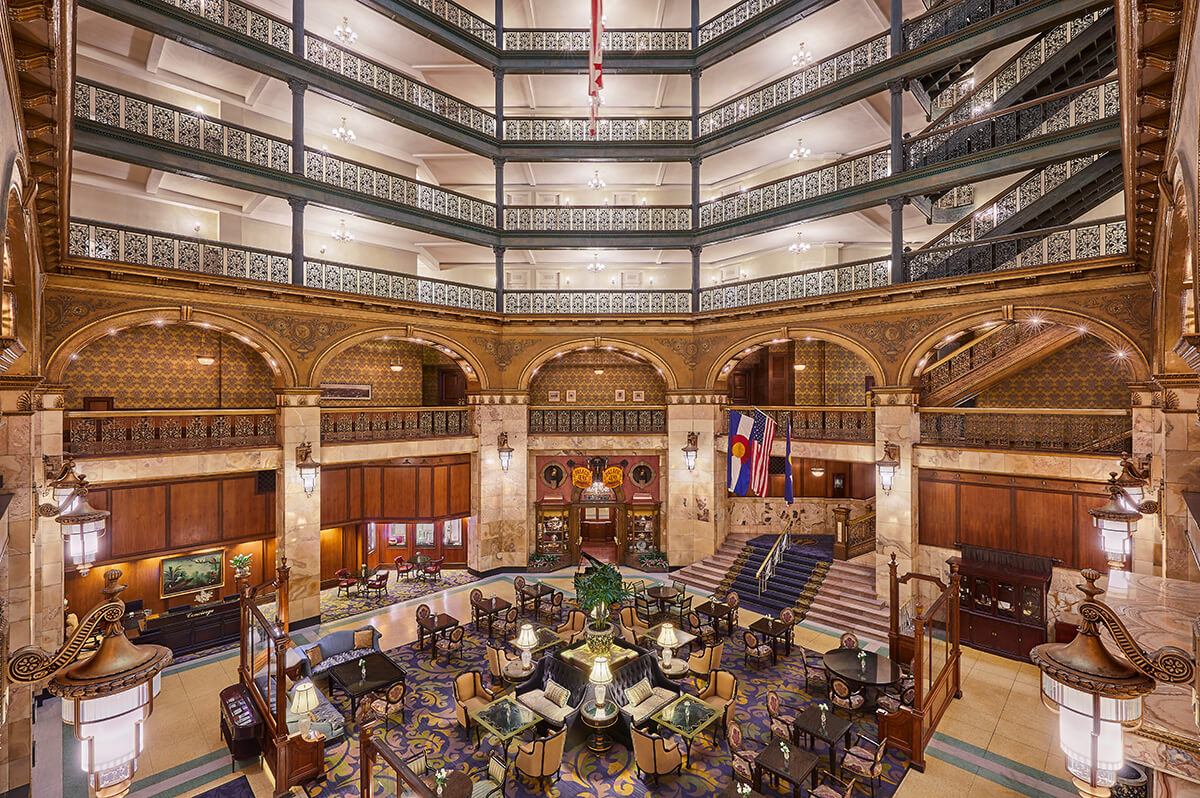 Pro
Visitors love the property's historical charm and top-notch customer service
Its long-time admirable tradition of afternoon tea.
Con
Rooms need more modern amenities
4. The Crawford Hotel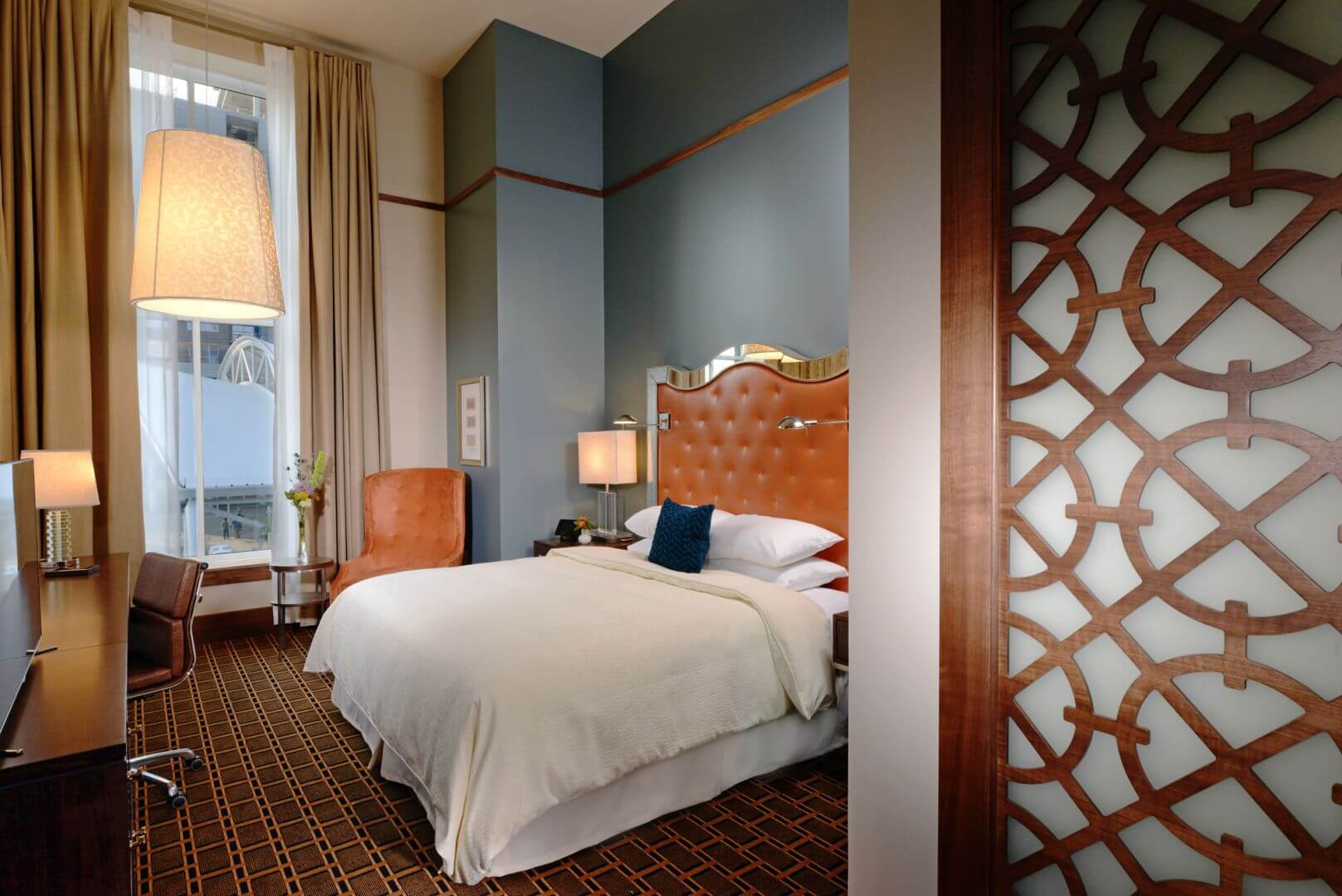 Placed within Denver's Beaux-Arts railway hub Union Station, The Crawford, a boutique luxury hotel, is not only classic and tender but excellent for families also. Union Station links the international airport to downtown Denver via an A-line train. This separates the Crawford Hotel as a prime pick for those with early plane tickets. With its 112 rooms of artsy, funky style, the memorable renovation saved the train station's original design, so no two rooms are identical.
Contemporary decor and cloud-like beds are present in the guest rooms, which also feature traditional clawfoot tubs and rain showers in the tubs. There are pure art and arched ceilings with unveiled support in the suites, giving an authentic Rocky Mountain feel.
Stepping a few feet out of your room only to find surplus excellent dining options in Union Station, including easy access to Coors Field and the Pepsi Center. Denver's popular chefs have eateries within Union Station where guests can access the Terminal Bar for Colorado craft beers. The price range for this 4.5 - star hotel is between $447 and $483.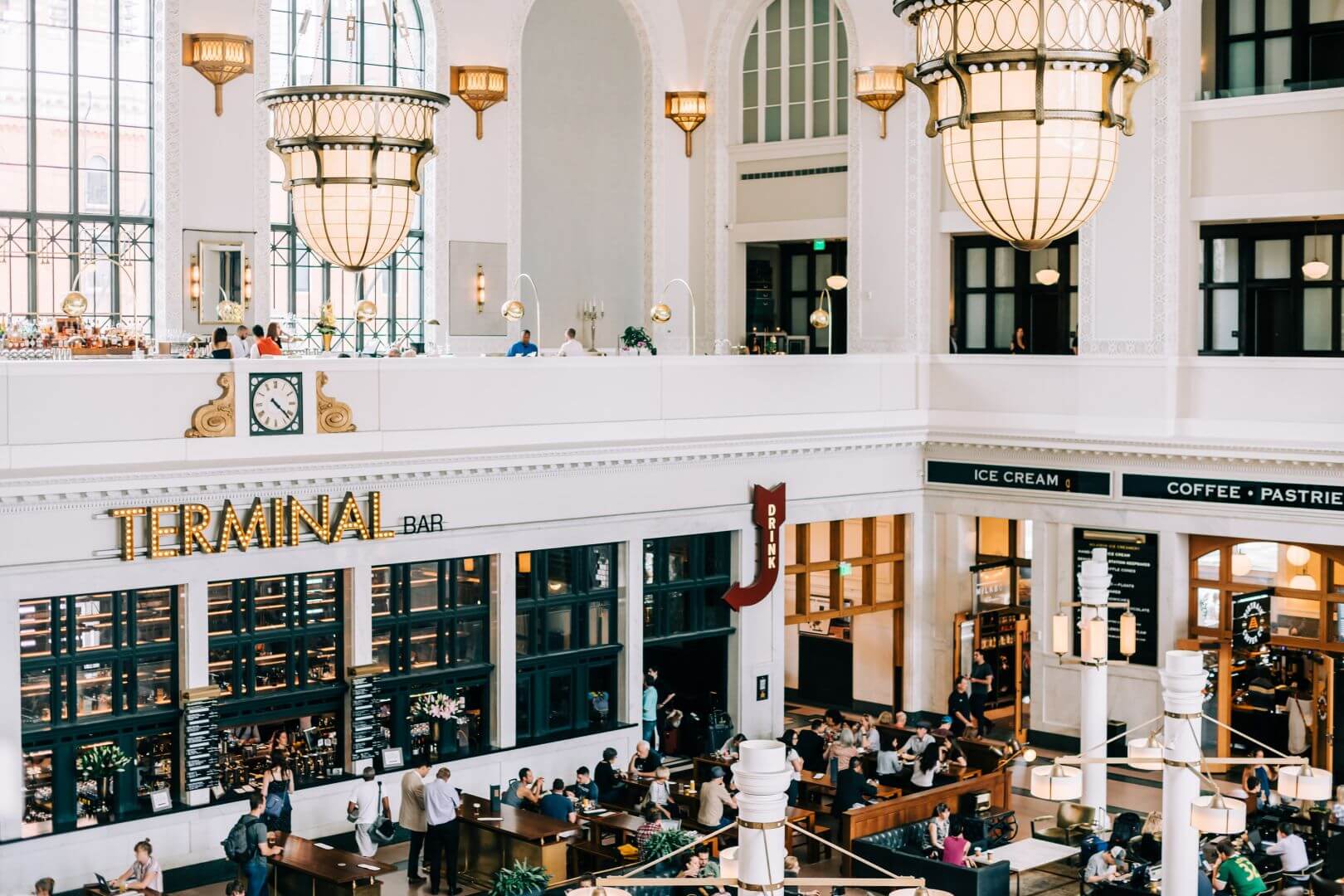 Pro
This boutique property merges Denver's past, refurbished Beaux-Arts train station, with a modern vibe.
Personal tablets and Tesla short-distance transit.
Con
Daily $20 destination fee tacked to the room rate
5. The Ritz-Carlton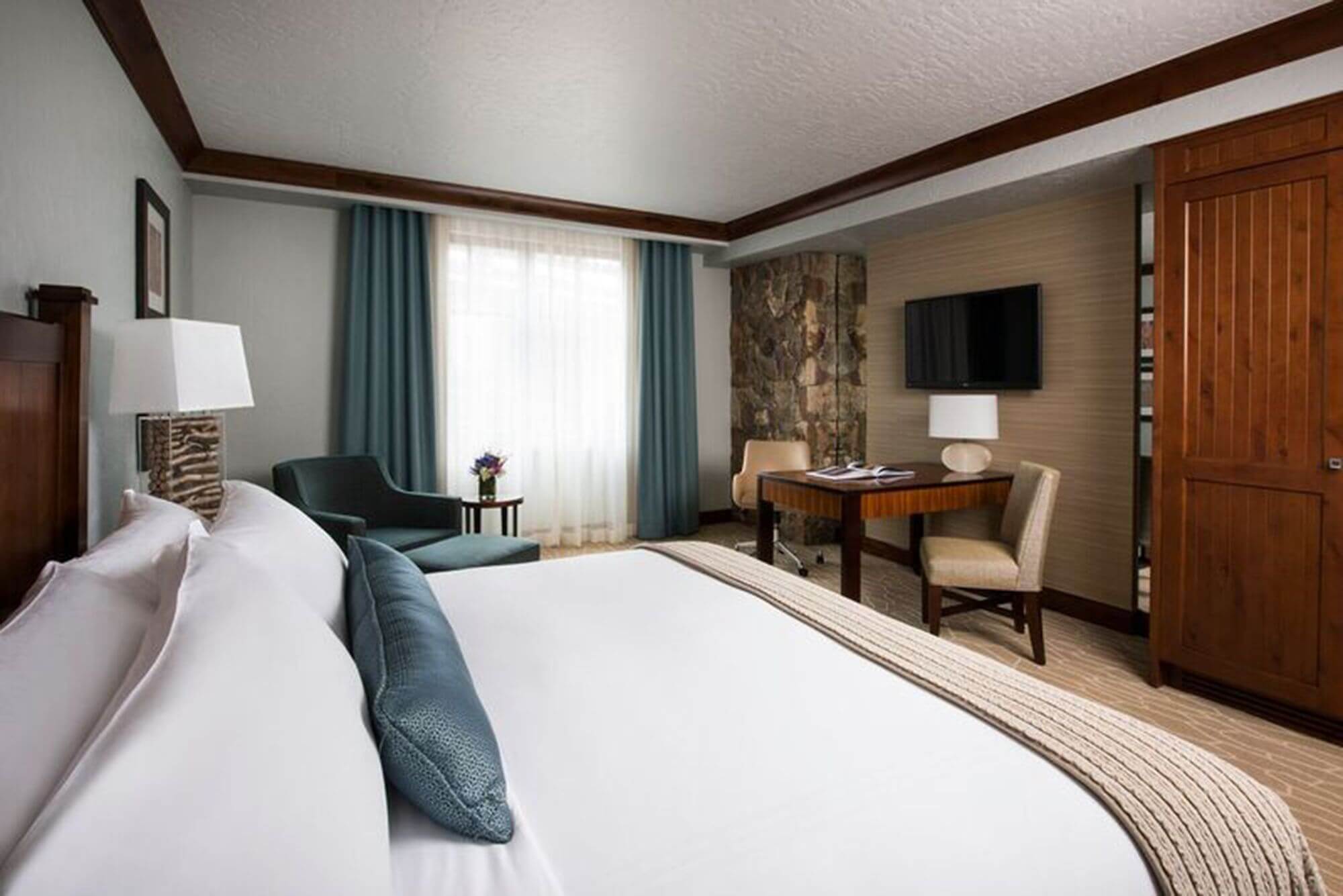 This hotel is popular for having some of the roomiest accommodations in downtown Denver which makes it an excellent family pick destination, and also one of the best hotels in Denver. It is fabulously located near Larimer Square. It combines modern indulgence with western finishes, where a gorgeous glass chandelier welcomes you in the lobby on entering.
It has some of the city's largest hotel rooms (500 square feet, with each room bearing resemblance to a mini-suite). The standard guest rooms of 3,030 square feet filled with marble tubs are Denver's largest. The decor suits a luxe hotel and is contemporary and classy, with quality linens on luxurious beds, and marble baths. Many rooms also feature panoramic city vistas.
Elway's Downtown, Riz in-house restaurant, is ready at all times with well-prepared steaks at dinner, power breakfasts, and exquisite lunch. The facilities present include a steakhouse restaurant, a high-rated spa, and a fitness room. The price tag for this Denver hotel is between $799 and $815.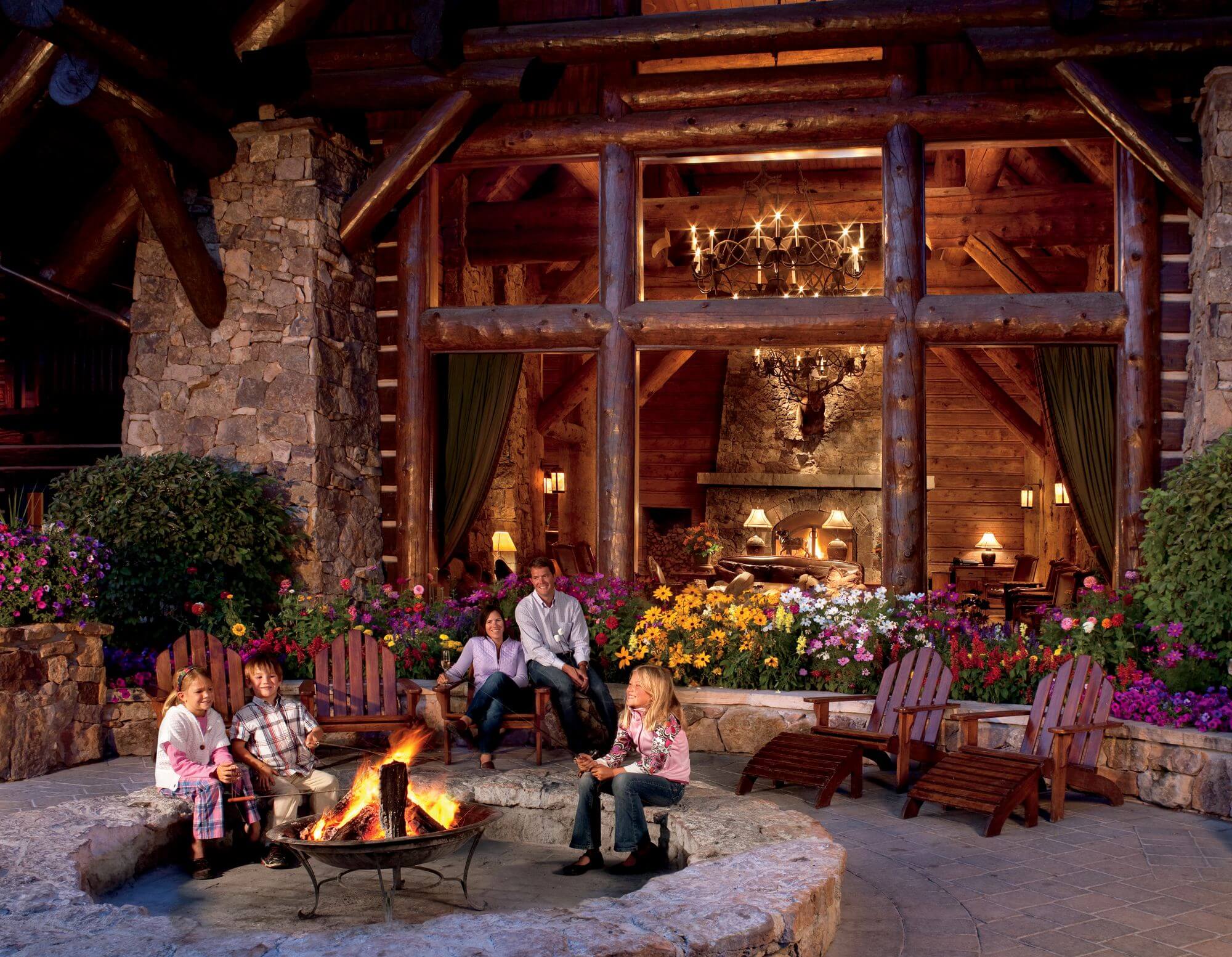 Pro
Great spot in the core of downtown Denver.
Con
6. Four Seasons Hotel Denver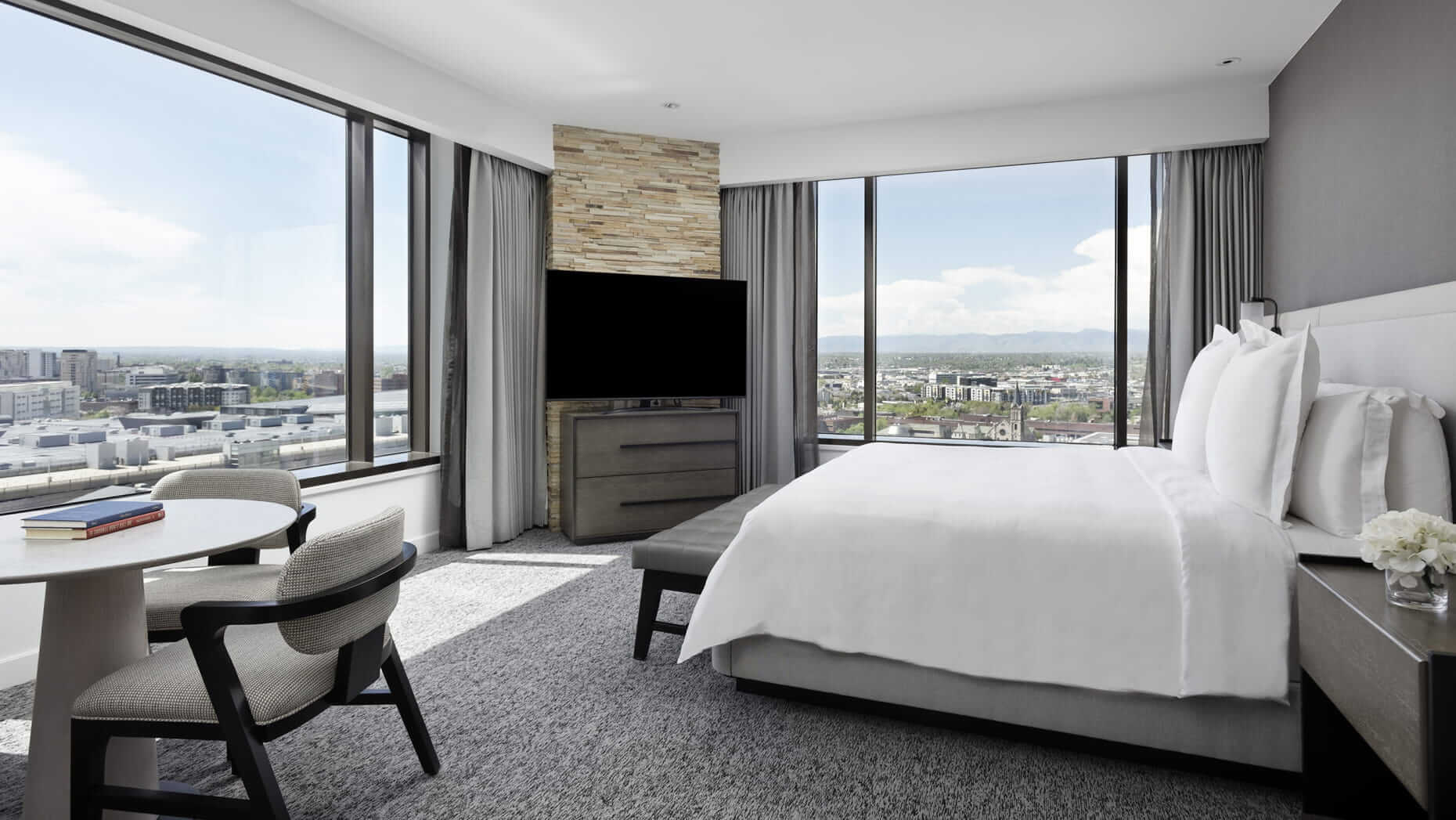 Four Seasons, set in a 45-story tower downtown in the core of the city's theater district, sparkles with a peaceful entryway full of bright light and enormous floral organizations. Additionally, an all-white, towering fireplace is a pleasant sight in the lobby. It comprises luxurious rooms with rich decor, marble tubs with covering tubs, and in some cases, picturesque city scenes.
For dining, one of the city's top eateries, steakhouse EDGE Restaurant & Bar, a longtime happy-hour hot spot, offers cream-dressed beef and a selected wine list. It is also a known meetup point for locals and guests with its tapas-style menu. This hotel also provides an order of family-friendly conveniences that make traveling more indulgent— in-room tents, free snacks, a toy wagon, and game consoles.
There is a heated, foliage-fringed, rooftop swimming pool and Jacuzzi on the third-floor terrace, which gives off a feel like an urban sanctuary. There is a spa for a balancing-gemstone massage, a fireplace, a wet bar or a window-side soaking tub, or a sauna. This Denver hotel has a 4.5 -star rating with a price range between $690 and $715.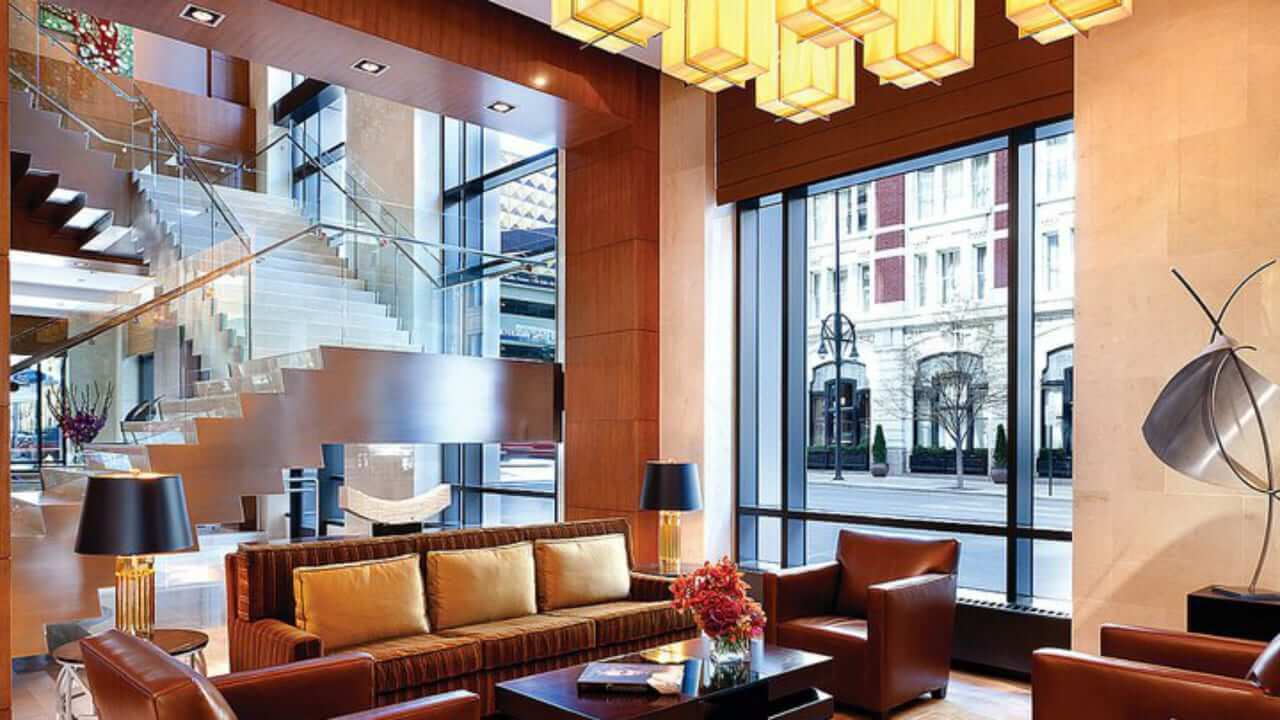 Pro
Guests say the service is excellent.
Complimentary car service to offer drop-off services anywhere within three miles.
Con
Only has valet parking available and it's very pricey at $50 per day
7. The Oxford Hotel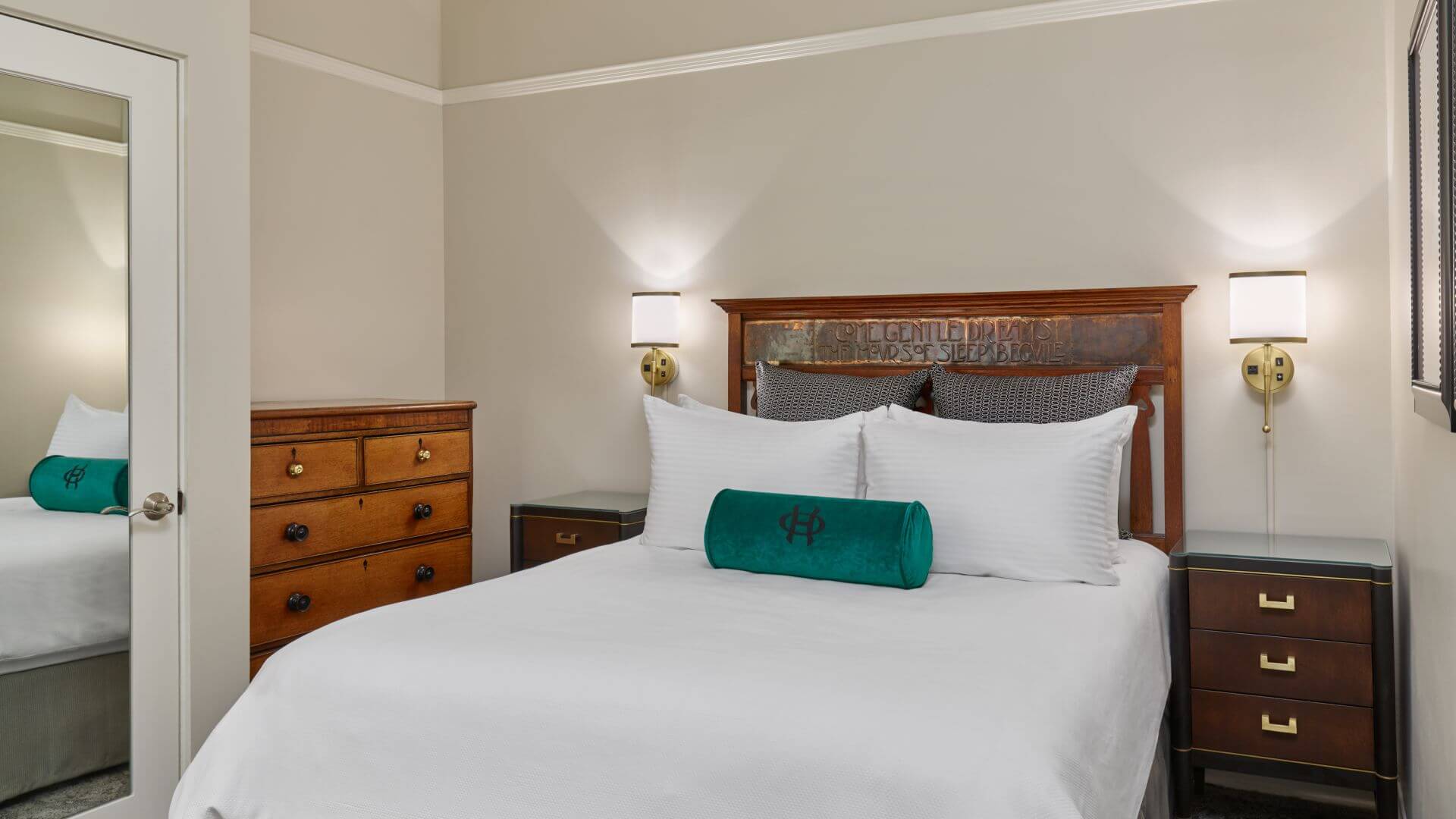 The Oxford Hotel, located in the core of Lower Downtown, across from Union Station, is for sports, & history lovers, walkers, and visitors who relish timeless indulgence and style. This 80-room Lower Downtown was the first hotel in Denver's (1891), making it the oldest hotel in the city. Recently renovated, each of the 80 guest rooms is decorated independently with a mix of European antiques and modern amenities as floor-to-ceiling Chinese silk curtains, French & English antique headboards and claw-foot tubs.
The spa has a range of massage choices from Thai to Shiatsu, also doing facials to Japanese hair straightening. The National Register of Historic Places may have had a hold The Oxford's origin, but the sleek hotel seldomly settles on traditional honors.
McCormick's Fish House, one of the best places in Denver to sip a martini, is a preference of guests and locals. Guests can stroll to many restaurants and attractions at Lower Downtown. You will find this 4.5 -star hotel priced between $449 and $470.
Pro
LoDo embraces guests in style, and its spa extends all things spa in terms of pampering.
Complimentary luxury car service within a 2-mile radius of the hotel
Con
Valet parking fee is high at $47 a night
8. The Jacquard Hotel & Rooftop, Autograph Collection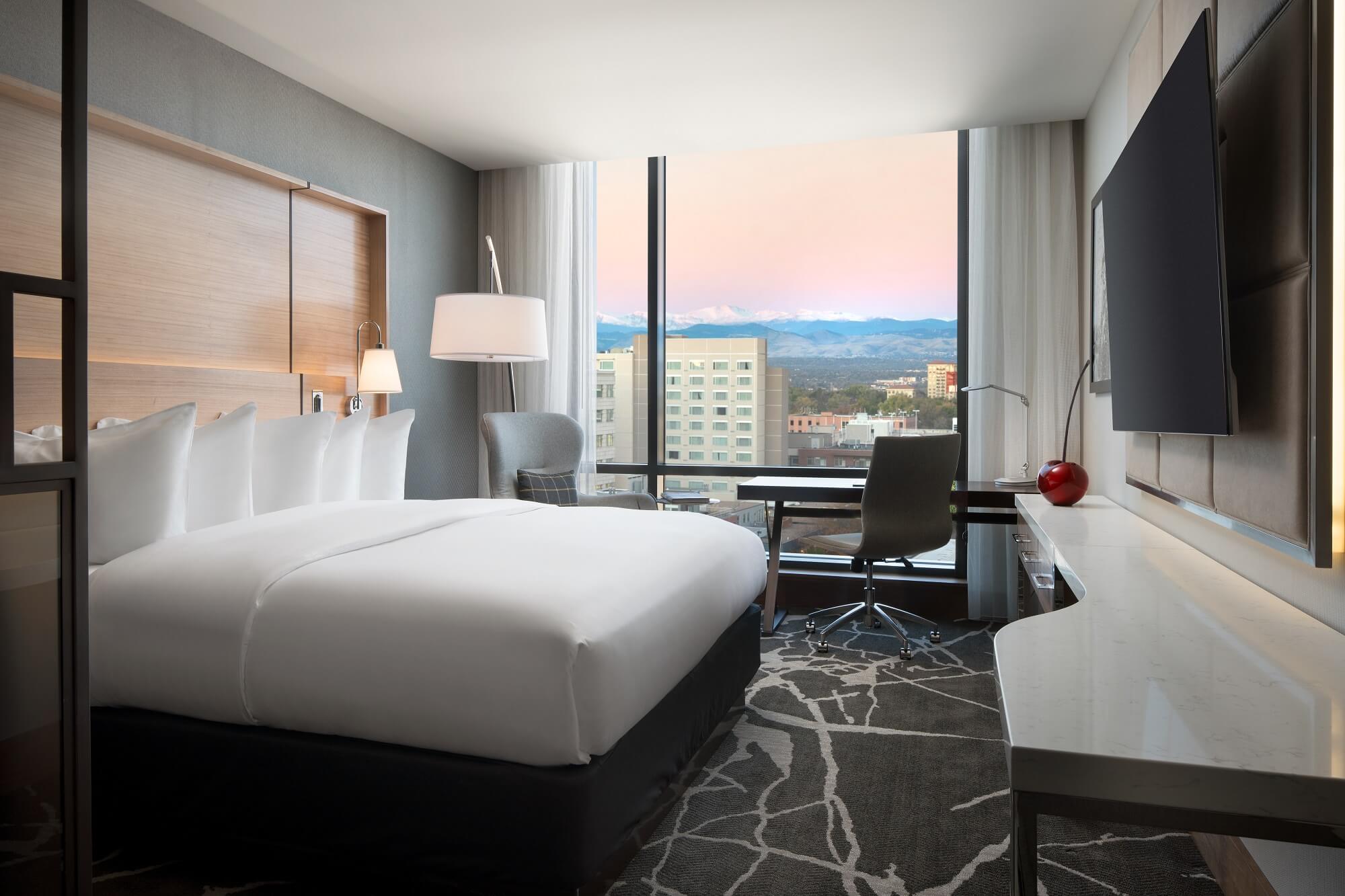 The Jacquard has a modern glass-themed interest in the Cherry Creek North neighborhood, with improved rooms gloating over floor-to-ceiling scenes across the city and over the mountains. This fashionable, dazzling hotel in the core of Denver's shopping district contrives to feel smooth and cultured without being confined – an easy feature of the best hotels in Denver.
Homely bathrooms highlight neutral Corian countertops and walk-in and soft robes in shelf closets. Luxe, all-white linens, and loads of pillows decorate light beds. The mattresses hit the absolute balance between supportive and declining. For high-end users, it is best to opt for suites, which have full-size dining tables. The facilities include a fabulous seasonal outdoor rooftop pool, a 24-hour fitness center with Peloton bikes, and an American gastro bistro.
The hotel in Denver also offers "service curators," who, not only assist as personal shoppers, but proffer local absorb the skyline details in your guest rooms from the floor-to-ceiling windows - guests' and locals' favorite. This 4.5 -star hotel goes for prices between $454 and $500.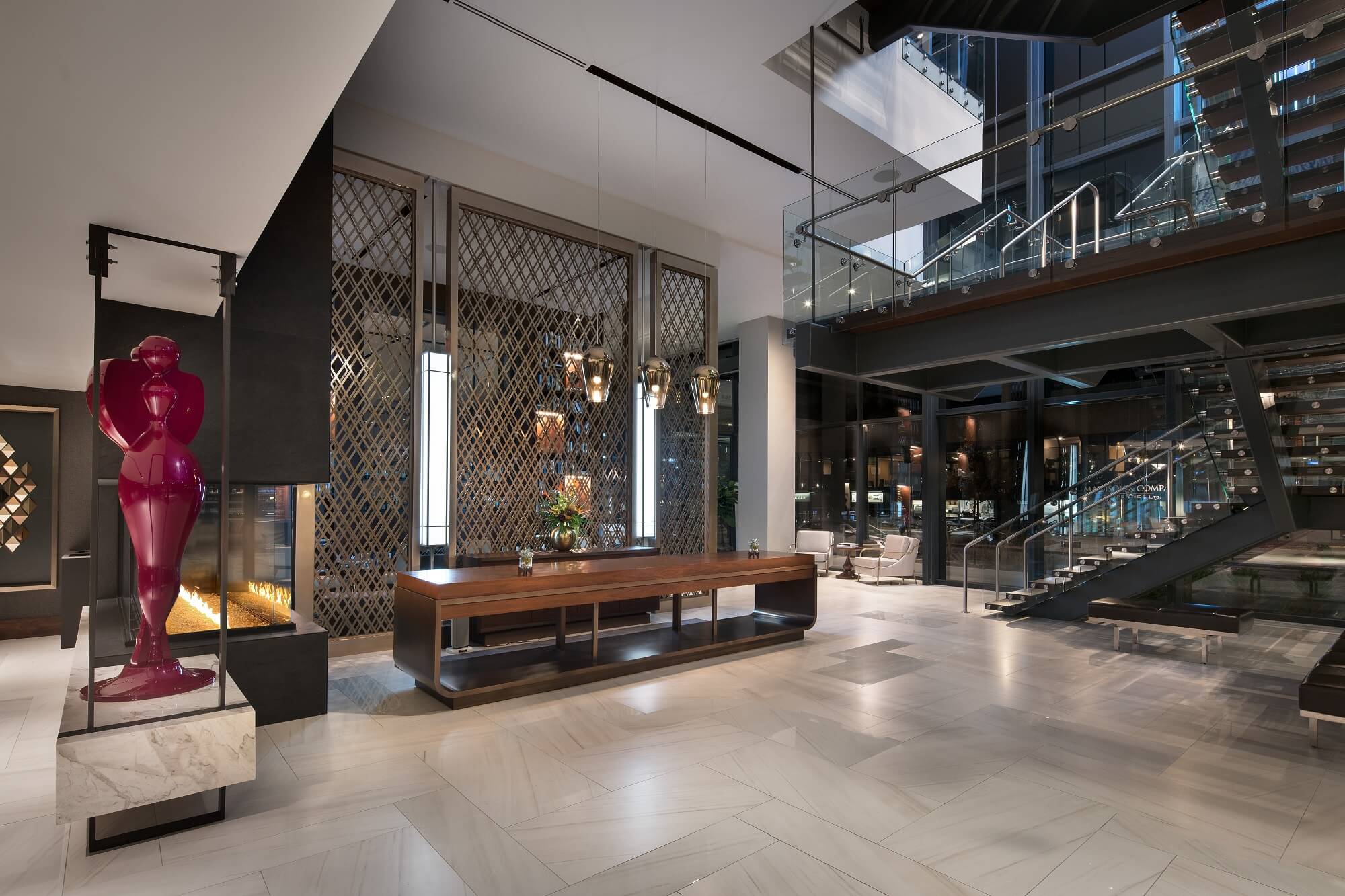 Pro
Rooftop restaurant, bar, and pool
Con
Small guest rooms, according to reviewers
9. Halcyon, a hotel in Cherry Creek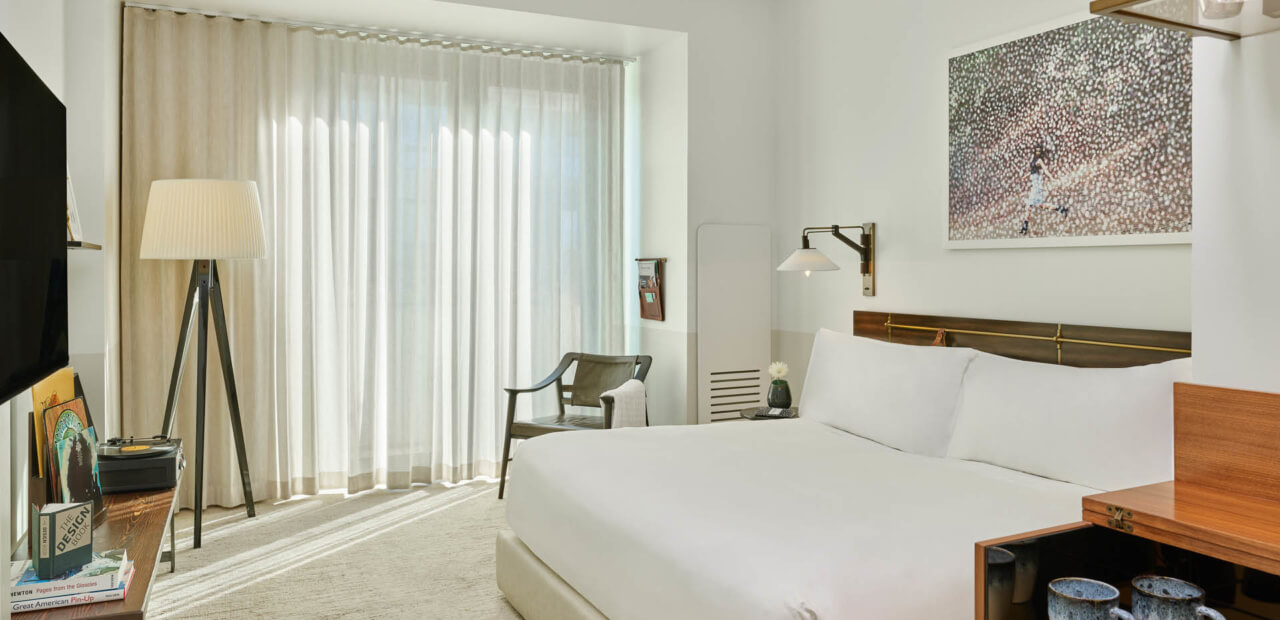 This 154-room Denver hotel is a contemporary boutique hotel also located in the Cherry Creek North shopping neighborhood's core. Halcyon mixes hipster-fresh vogue with contemporary art and bundles of style. Around the Kitchen Counter are scattered with complimentary items, baked treats, and fruits.
Halcyon houses Denver's two most heated restaurants: steakhouse Quality Italian and Departure, offering up-to-date Asian fare from celeb chef Gregory Gourdet. The rooftop deck has a pool, picturesque scenes, cabanas, and cocktail lounge (by Departure's).
Its lobby-level "gear garage" on the main floor is full of seasonal outdoor facilities, Piaggio scooters, new Belgium cruiser bikes, longboards, and other outdoor equipment open for guest use for a loan. This 4.5 -star Denver hotel comes with a price range between $509 and $550.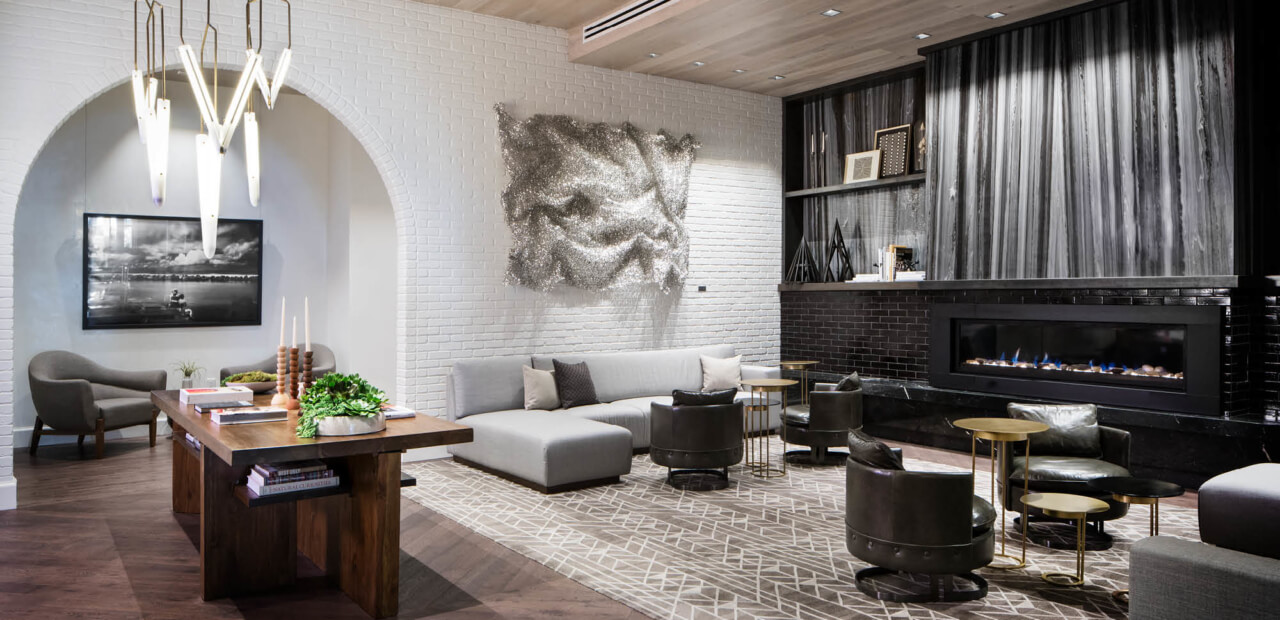 Pro
A courtesy Range Rover will drive anywhere within Cherry Creek.
Several in-house facilities, including a rooftop pool, and complementary snacks and alcoholic beverages.
Con
The hotel charges a nightly "destination amenity fee"
10. The Ramble Hotel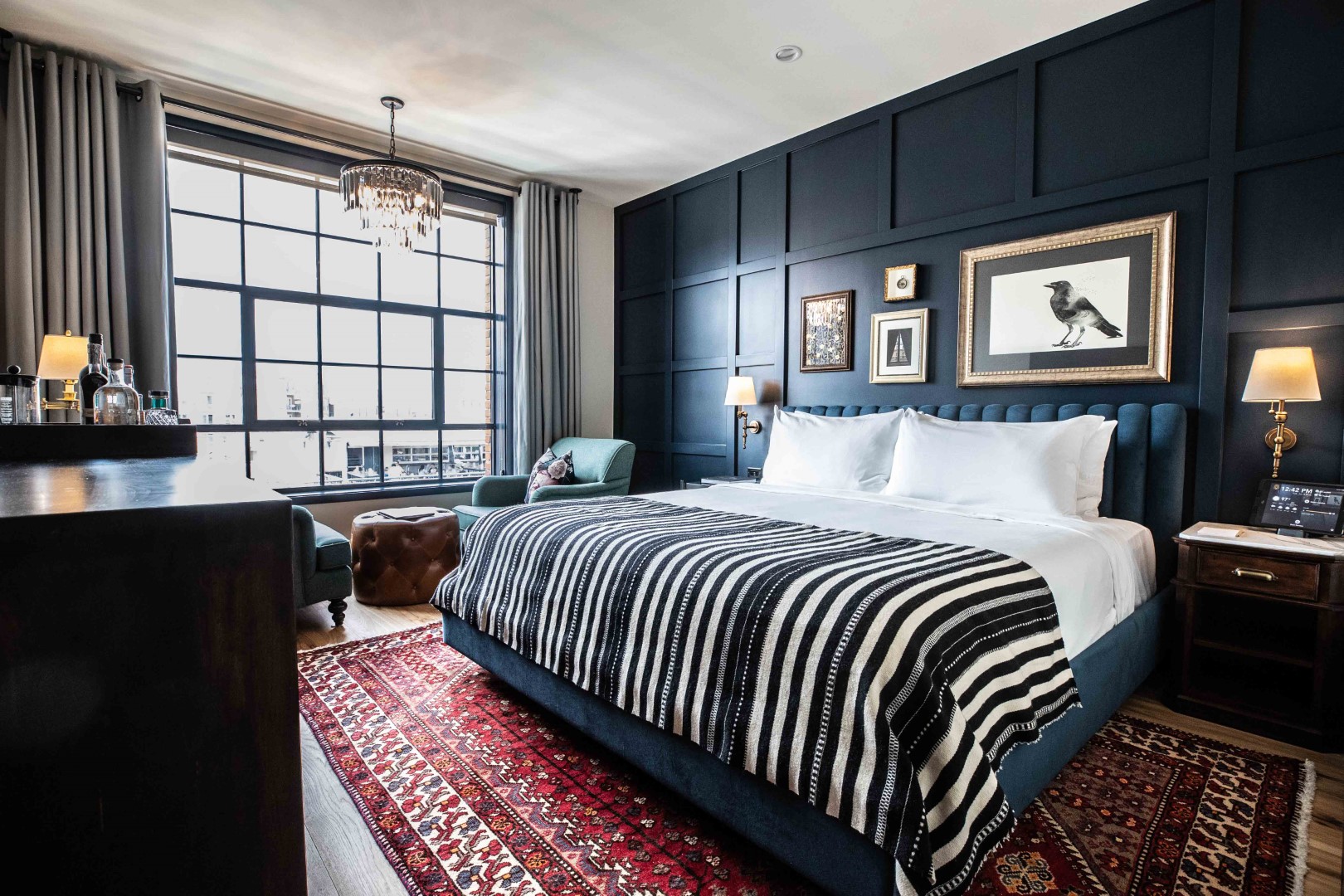 This hotel in Denver is practical and vintage-inspired. Appearing at the Ramble Hotel feels like you're visiting a familiar room - cocktail-drinking antique furniture collector—it's expensive, lavishly furnished, with a peerless minibar, and one of the best hotels in Denver.
The Ramble is immersed in brass colors and textured mismatched throw pillows. Good enough, each room is soaked in bright light because of the warehouse-style square-paned windows and comes with vintage-look vanity mirrors and a small seating area around the bed.
The hotel's diner, Super Mega Bien offers Pan-Latin dim sum for courses like the pork shoulder slow roast, and braised lamb. Modest bites are served directly from one of three different carts, and they can be paired with affordable wines and hand-crafted cocktails.
The Ramble's in-house bar, Death & Co - one of the world's 50 best bars – serves balanced and not-too-sweet concoctions with every type of spirit imaginable. This 4.5 -star hotel's price is in the range of $600 and $650.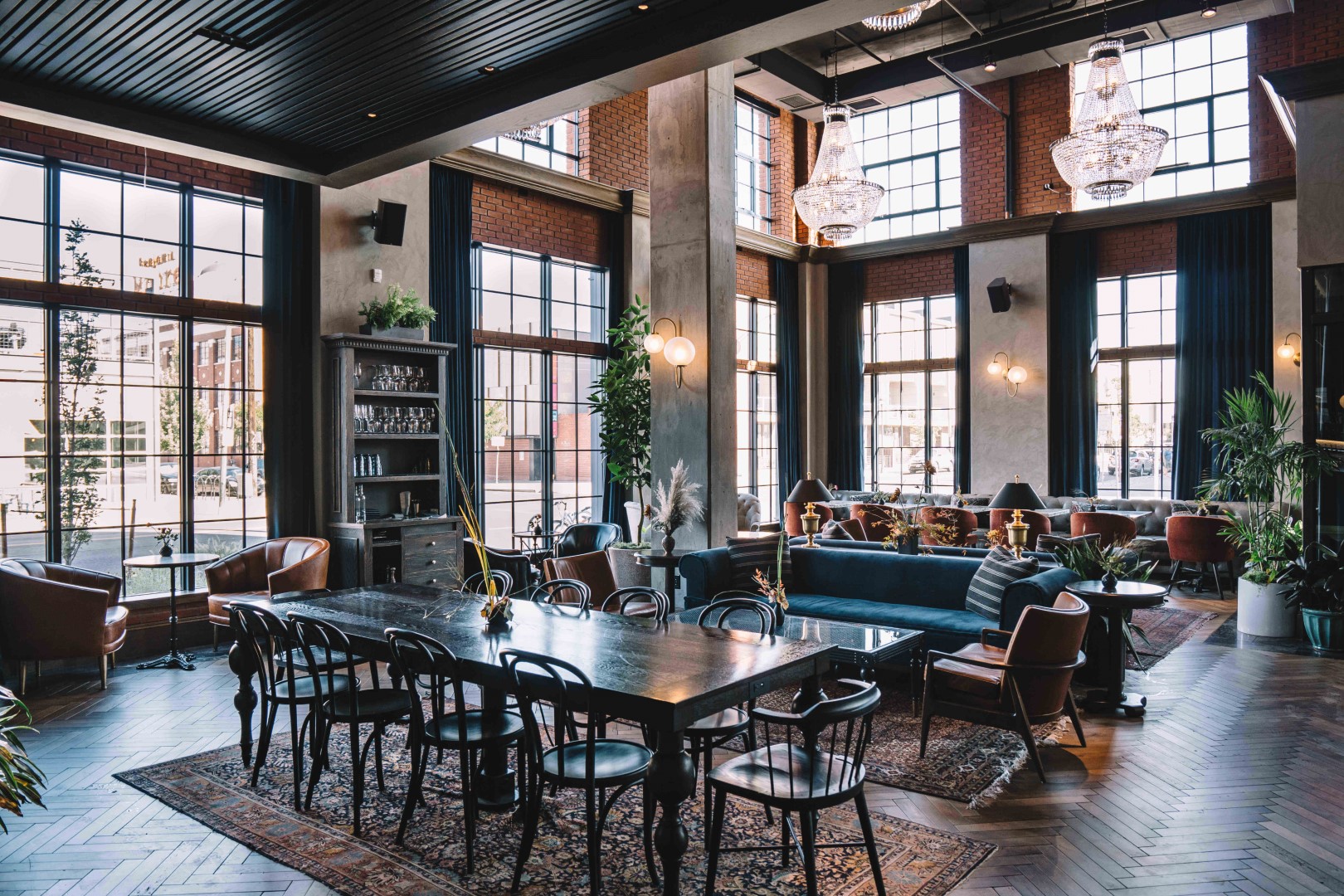 Pro
The hotel is home to a traveler-approved lobby restaurant
Con
FAQ About Denver Hotels
1. Which hotels are the best boutique hotels?
These are The Oxford Hotel and Hotel Teatro
2. Which hotels are the best family hotels?
For the high-ranked in Denver, it is Four Seasons Hotel.
3. Which hotels are the best for fitness?
The best hotels known for amazing fitness facilities in Denver include Four Seasons Hotel Denver and The Art Hotel Denver, Curio Collection by Hilton.
4. Which hotels are the best spa hotels?
The remarkable hotels extending spa treatments in Denver are Four Seasons Hotel Denver and The Oxford Hotel.
5. Which hotels are the best with airport shuttle service?
The best hotel offering airport shuttle service in Denver is Hotel Teatro.
Conclusion
Denver entertains a vibrant food and culture scene with art galleries and festivals throughout the year. This is why this city is the choice city for tourists and guests. When visiting Denver, with its countless, energetic neighborhoods, like Downtown, which is the district of Union Station, LoDo, and the Denver Convention Center, the Denver hotels listed will provide for a great comfort travel experience.