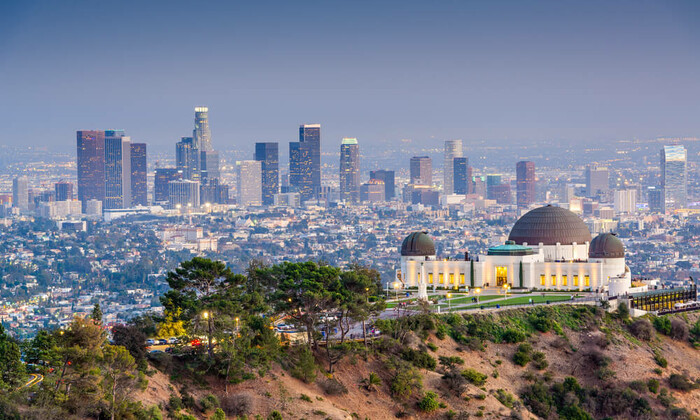 With the immense top sights and popularity, you will have no difficulty spotting vacation inspiration, from touring across Hollywood to a lavishing day at one of the city's best beaches. And thanks to LA's mindbogglingly massive volume of land, there's a plethora of accommodation options for every visitor, budget, and choice of location. Here's a selection of the 10 best hotels in Los Angeles!
1. The Peninsula Beverly Hills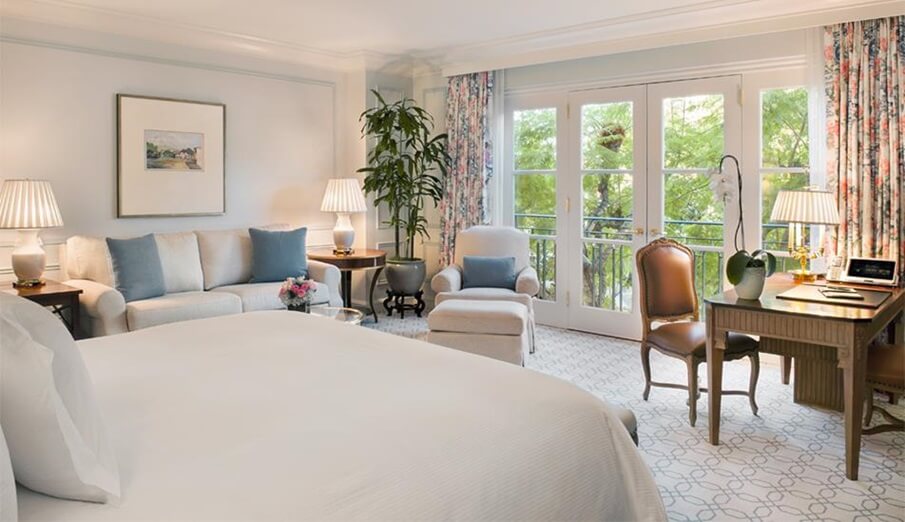 Located in South Santa Monica Boulevard, this secluded Beverly Hills property which gives access to one of several garden villa suites is designed like a glamorous French chateau and attracts a roster of celebrities and jet-setters. The hotel is presented in a scheme that is Renaissance-styled, although it appears in form of a French Riviera palace with striking night light-work.
The Peninsula 195 accommodations where guests can enjoy the charming view of either the garden or the city beyond once the sliding doors in every room are accessed. The rooms are classic, refined, and sophisticated with pink, cream, blue and green hues. Surprisingly, in the hotel comes in-room technology for both the lighting and ambiance.
The signature restaurant, The Belvedere goes creative with the inventive American cuisine with an eye on traditional spices. Dine alfresco at The Roof Garden offers a more casual atmosphere.
There is a roof garden with poolside cabanas, all encircled by heated limestone flooring, which can easily be switched to offices or massage treatment spaces. A spa and a fitness center exist. The Peninsula, a 5-Star hotel, has a price range around $795 and $899.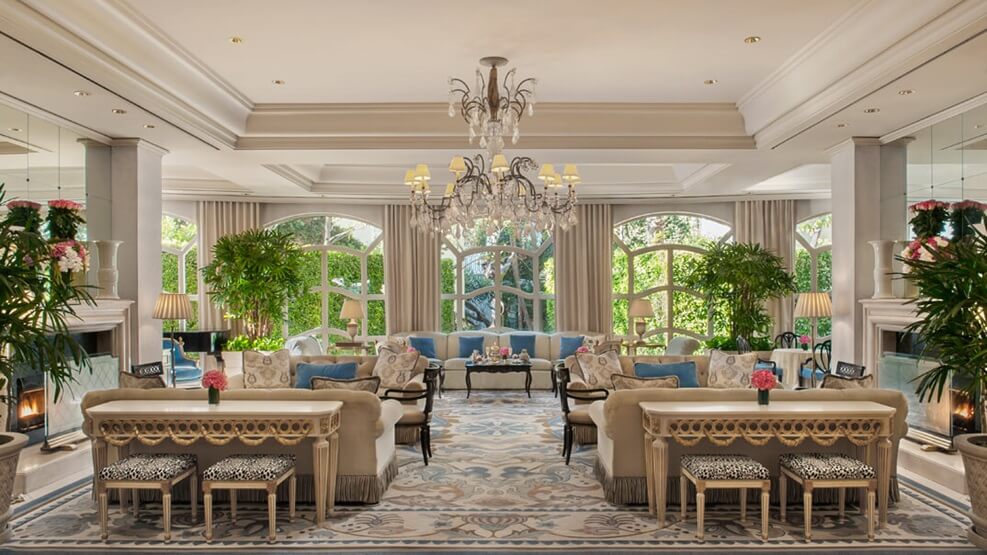 Pros
Good proximity to hotspots
Variety of room types to choose from
Cons
A stay in this hotel is pricey
2. Hotel Bel-Air, Los Angeles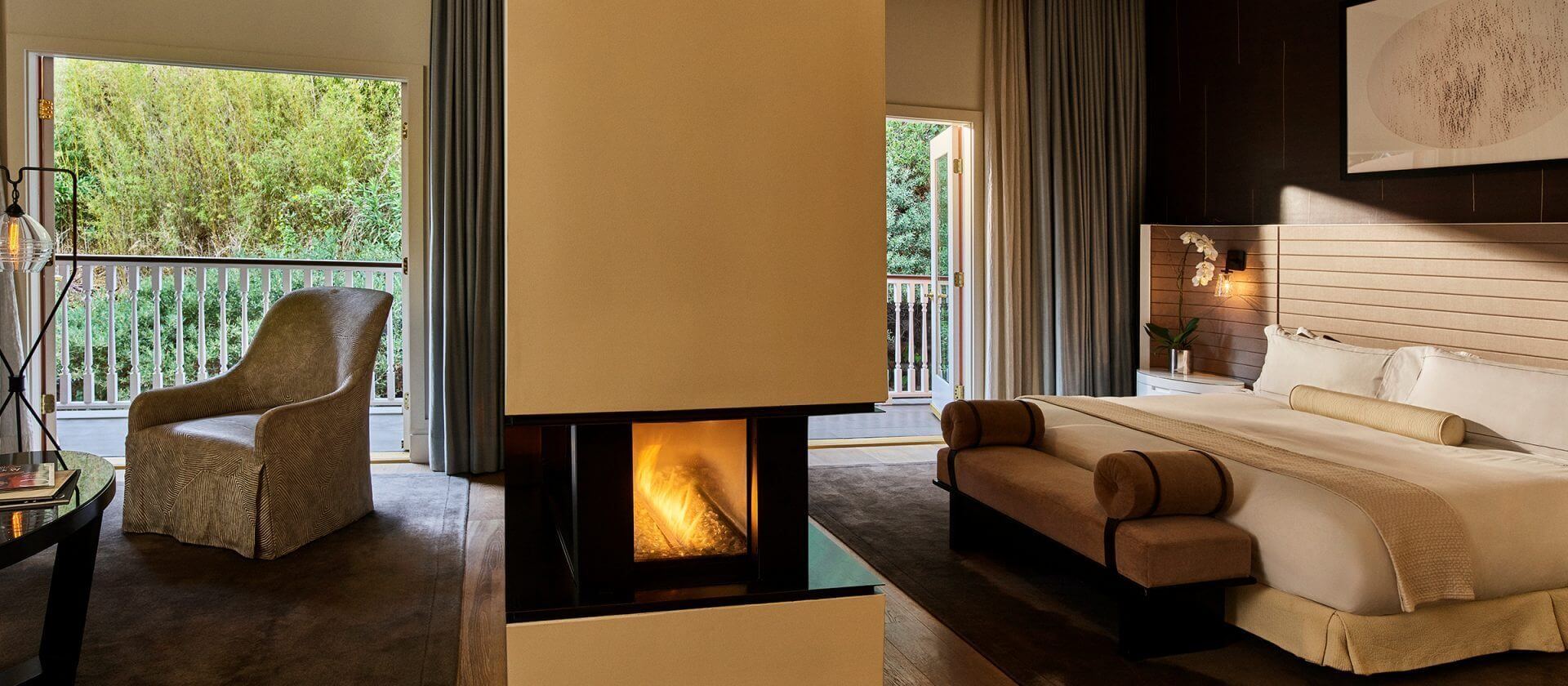 Huddled in the exclusive hillside neighborhood of Bel-Air, this romantic hotel of 12 acres of gardens, is situated in a luxe private estate between Brentwood and Beverly Hills. While it is quite isolated, it exudes an individualized vibe, which makes it a great option for those who want an escape from the city. It is within commuting distance to prime LA and Rodeo Drive is 5 minutes away. Places such as Santa Monica Beach also happen to be less than 25 minutes.
This luxurious and extremely modern hotel has 103 rooms and suites with really advanced Japanese toilets. The inspiration for the accommodations comes from Old Hollywood Glamor and highlight a lot of white Italian leather, charming, neutral color hues. The marble bathrooms emphasize on natural wood ceilings, Egyptian bed linens, and a spa tub with built-in TV.
For dining, Wolfgang Puck offers seasonal California cuisine meets Mediterranean and European seasoning, while the Bar & Lounge provides a lighter, casual menu.
There is a focal oval pool in this property ringed with hanging palms, a Beauty salon, and a Spa that features seven treatment rooms. This 5-star hotel with a lake with resident swans, and an oval pool has a price range of $1245 and $1340.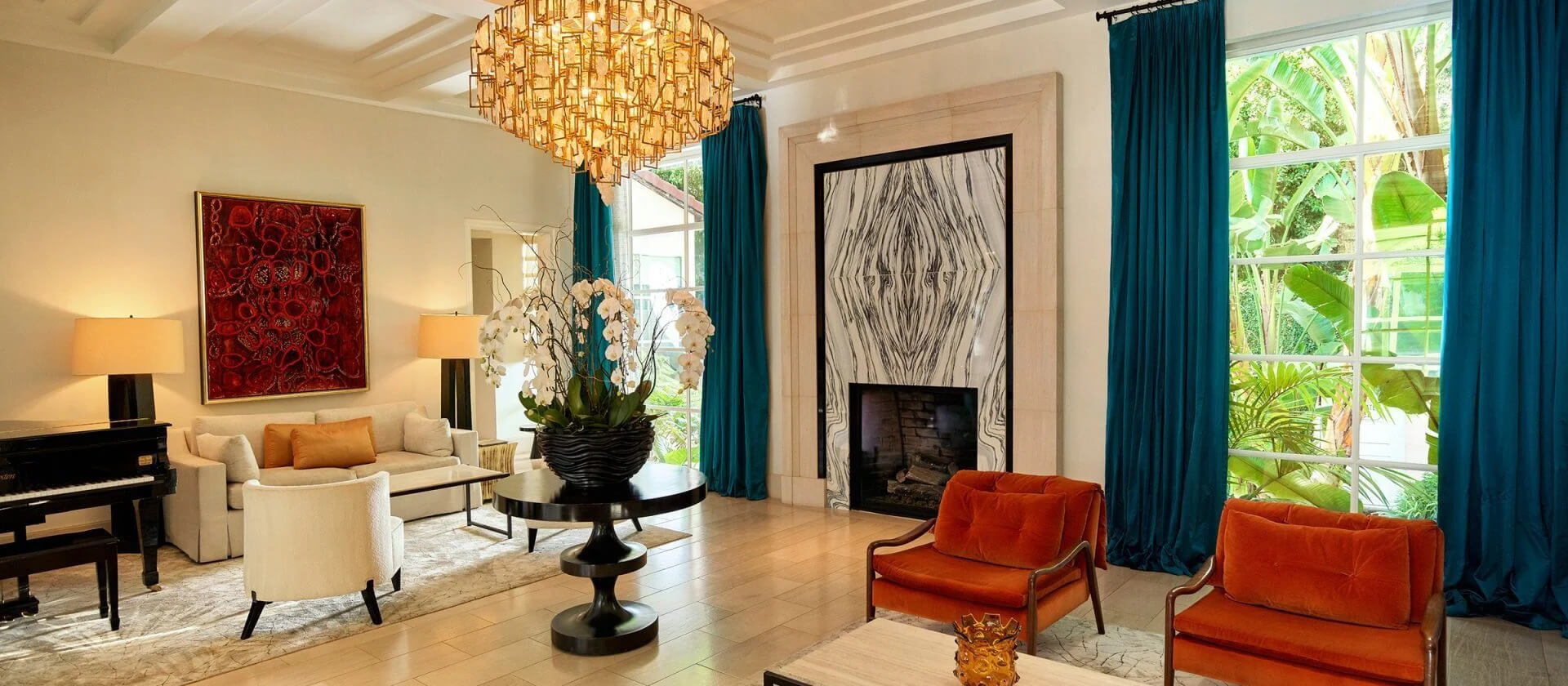 Pros
The location is calm with a homey vibe
Cons
Not much within walking distance of the hotel
A very pricey stay
3. The Beverly Hills Hotel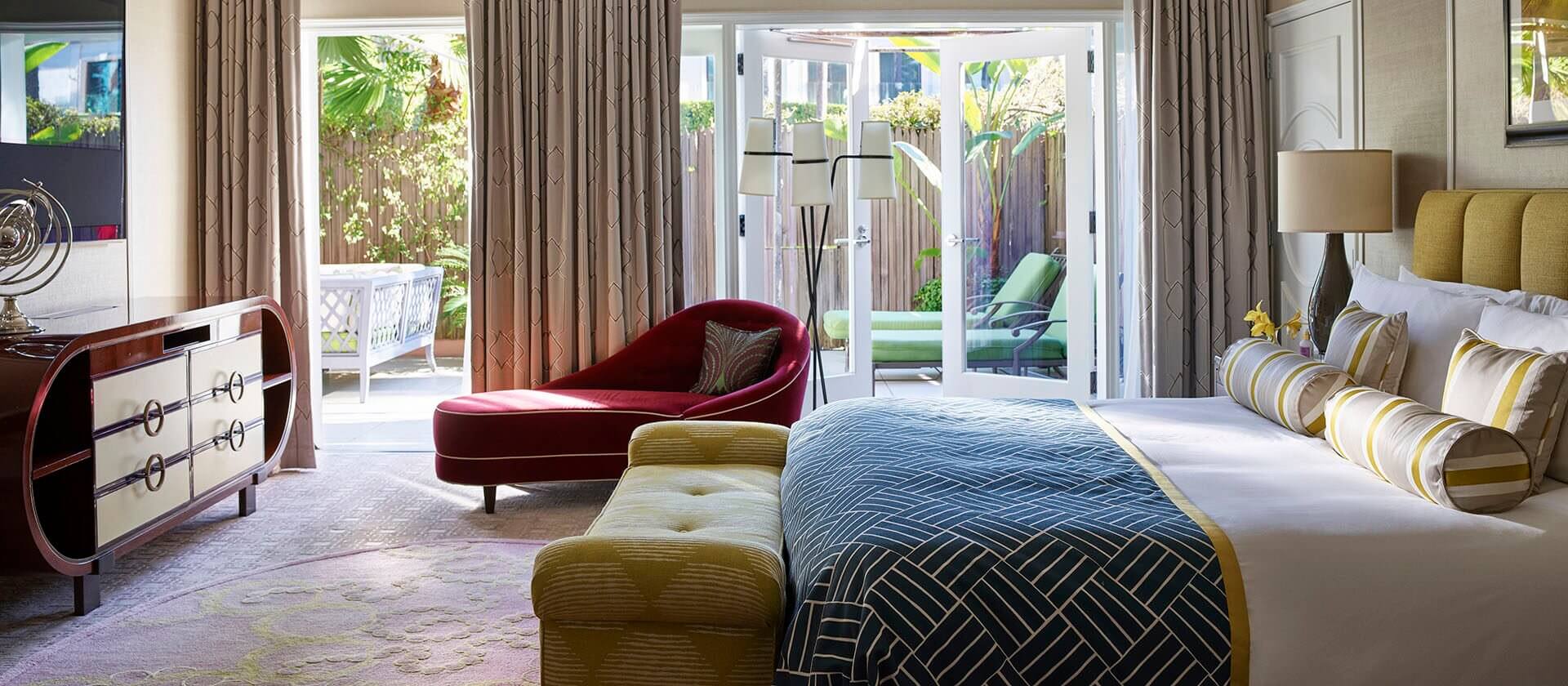 One of L.A.'s most enduring icons is this pink property which has been the embodiment of luxury since it opened in 1912. The hotel is situated in the sought-after Sunset Boulevard and is not so far from West Hollywood and Rodeo Drive. For Elizabeth she has six of her eight honeymoons in this hotel
The rooms are in categories, of which feature independent pools and grand pianos. The spacious and airy guest rooms also continue with the pink and green aesthetic and are bathed in soft hues. The regular rooms are grand, and blending contemporary amenities like linens and exaggerated bathrooms with 1940s Hollywood-classic décor gives the pizzazz atmosphere.
In Beverly Hills, there are four diners, where The Polo Lounge accounts for all meals. The Cabana Cafe for a more casual atmosphere and menu, like burgers. For a cozy breakfast joint, complete with milkshakes, there is the Fountain Coffee Room.
There is a pool, a fitness center, and a newly renovated Spa that highlights four treatment rooms. This 5-star hotel that is a site of legends has its price going between $1355 and $1440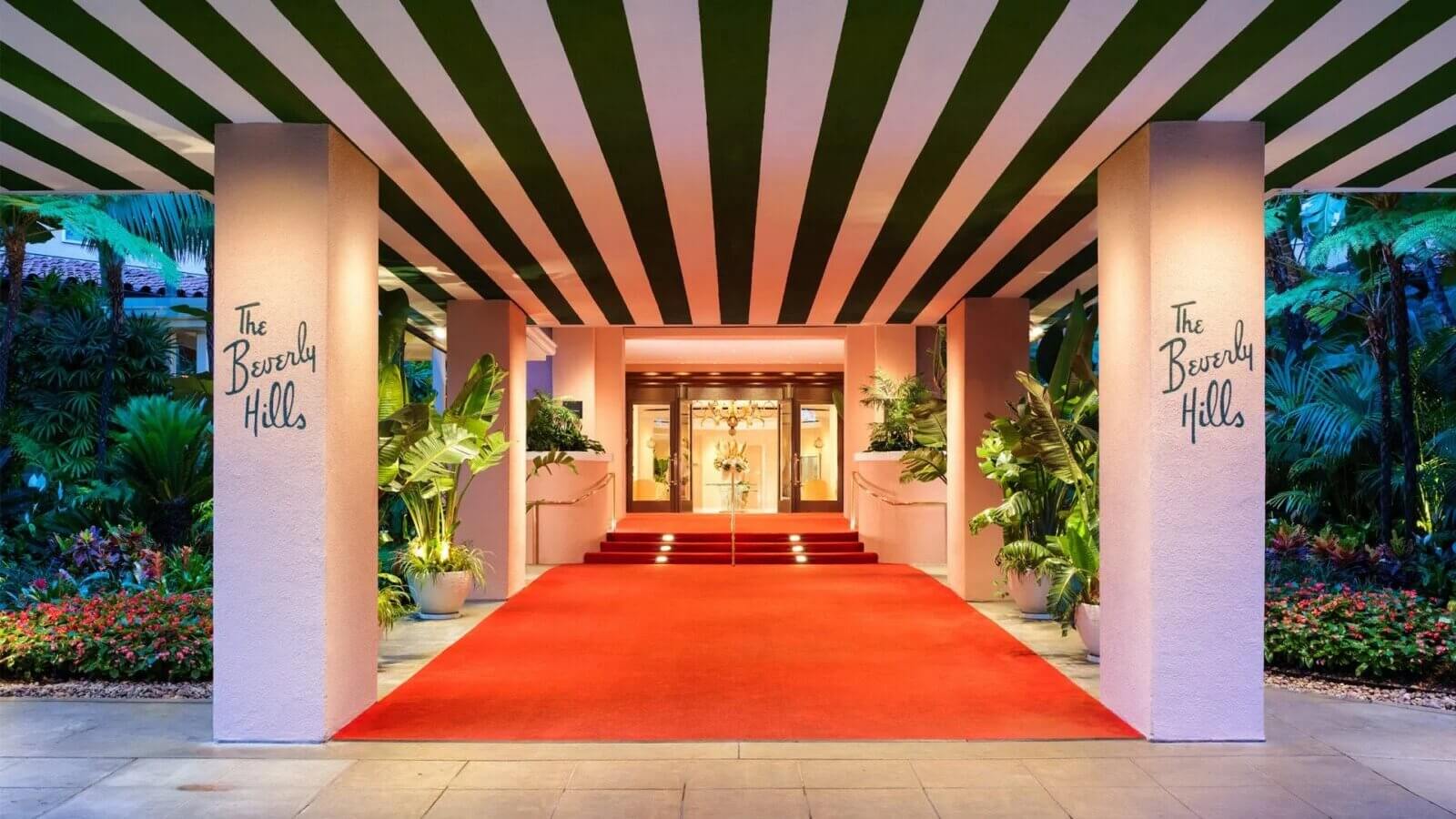 Pros
Celebrities frequent this iconic property
Cons
4. Mr. C Beverly Hills
Established by famous Ignazio and Maggio Cipriani, globally notable for their restaurants, clubs, and residences, Mr. C Beverly Hills, one of the best hotels in Los Angeles and newer luxury hotels, blends the structure's elegance and modern devices with customized service. It is located in West Los Angeles and one of the hippest neighborhoods of LA where it is hardly half a mile from designer boutiques including Chanel, Dior, Fendi, and more.
In total, there are 138 spacious guest rooms with 12 Signature Suites. Each room is sprinkled with independent balconies, while rooms highlights picturesque views of Beverly Hills and LA. The rooms are designed with custom, imported Italian furniture, a chic interior, complete with shaded hardwood floors and sparkling white accents.
The hotel's diner, Cipriani, features amazing originals! There is also a brilliant Italian diner of Pizzas and Pasta. Also present is an outdoor pool that offers various seating options from lounge chairs to private cabanas with daybeds, a spa, and a fitness center. This price range of this 5-star hotel is $379 and $520.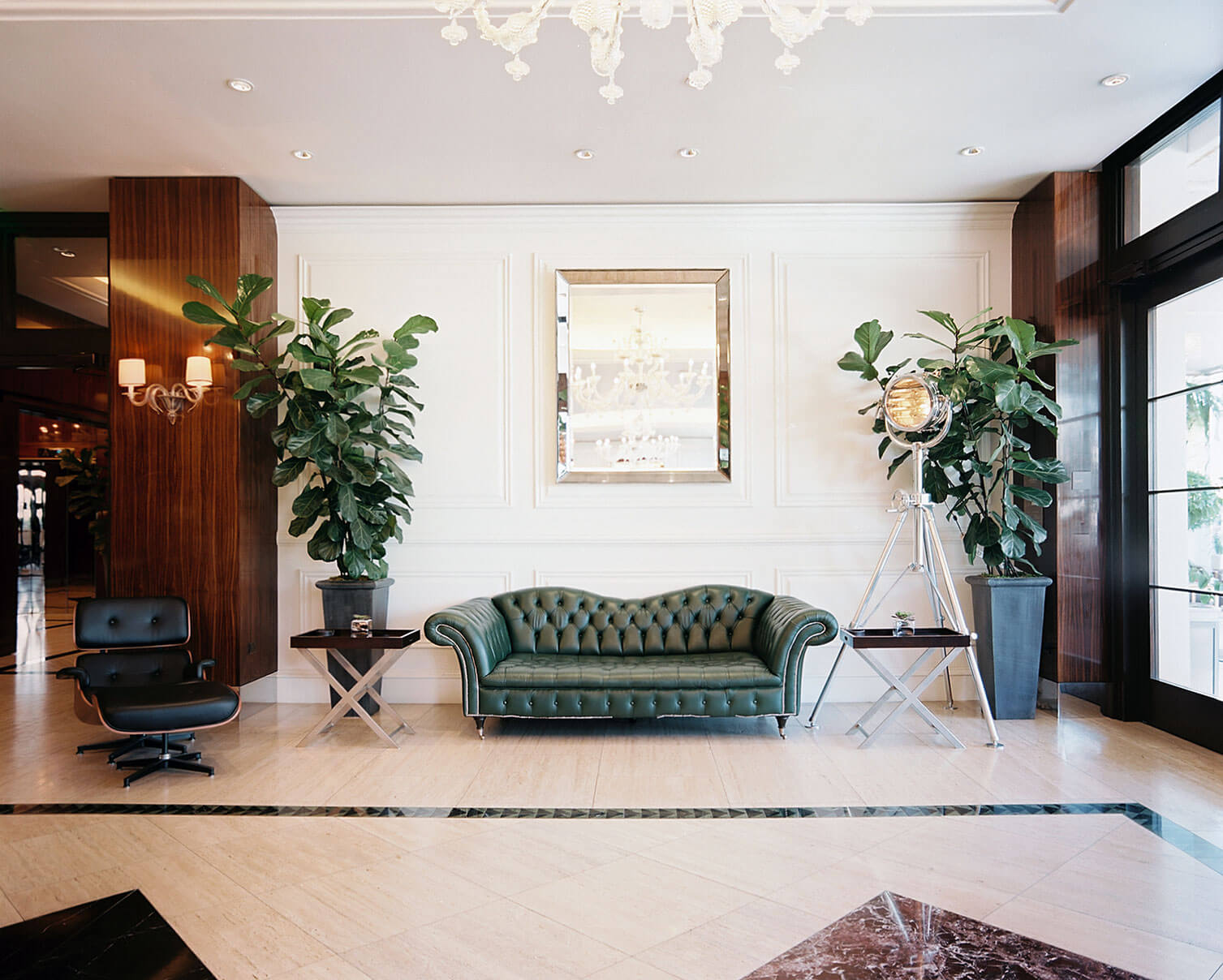 Pros
Recent guests applaud the staff' composure
Cons
5. Hotel Casa del Mar, Santa Monica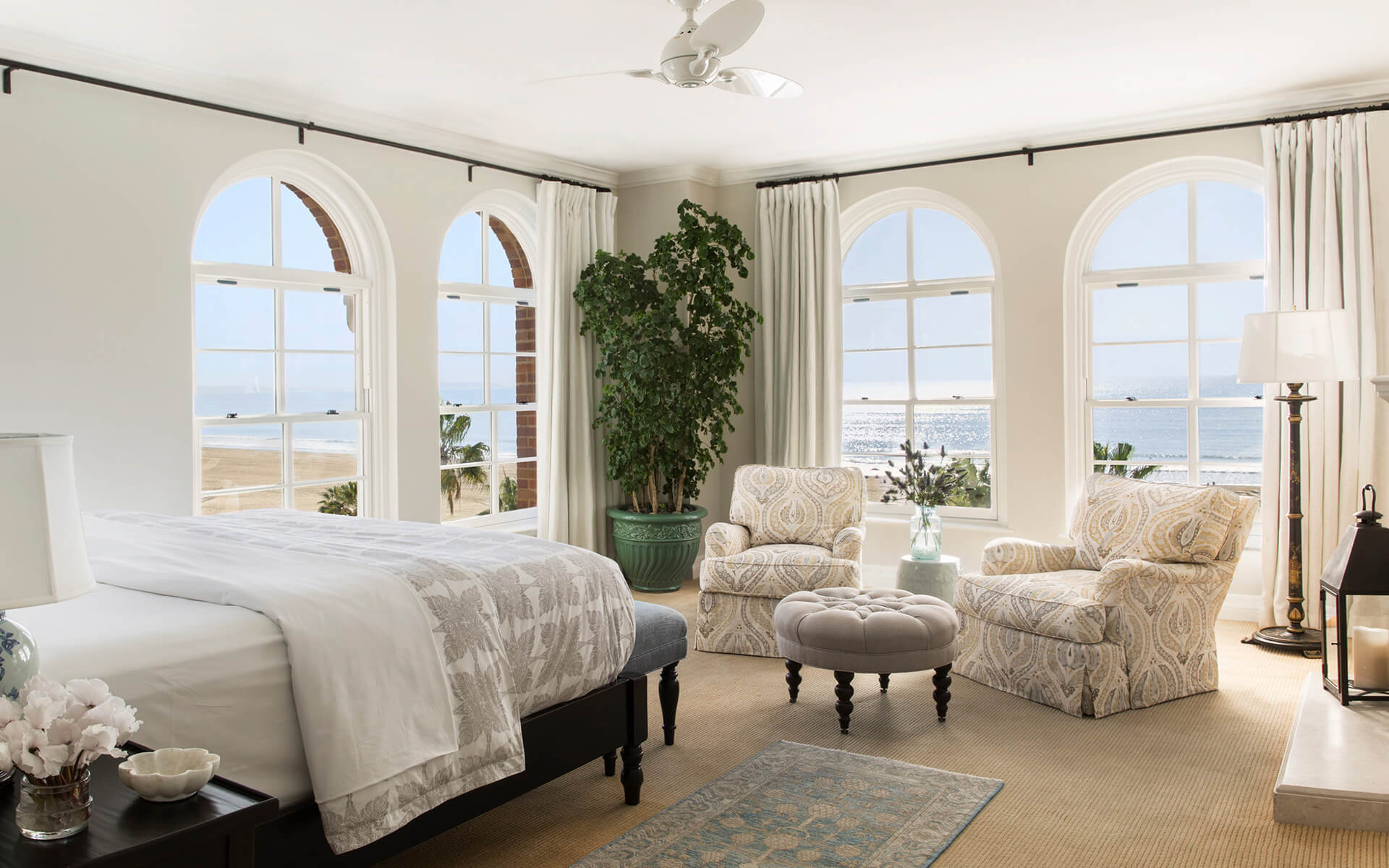 Originally built and started in 1926 as one of the West Coast's most exclusive beach clubs, Casa, a high luxury hotel with tear-drop chandeliers, and large covering windows, was renovated in the 90s. It is enriched with calm hues and exquisite woods that highlights the hotel's infamous beach club. It is situated at the core of the Santa Monica's seaside community in Southern CA.
Casa del Mar has 129 accommodations where majority has access of scenes of the Pacific coastline or city views with four-poster walnut beds and white linens. They are outfitted with large marble bathrooms and the most tasteful products.
The in-house diner, Catch Restaurant, offers a farmers-market-driven menu, while for a sip of cocktail, you have the Terrazza lounge. There is the Sea Wellness Spa, the outdoor pool, and the hot tub. Casa del Mar, a 4-star hotel, prices between $495 and $595.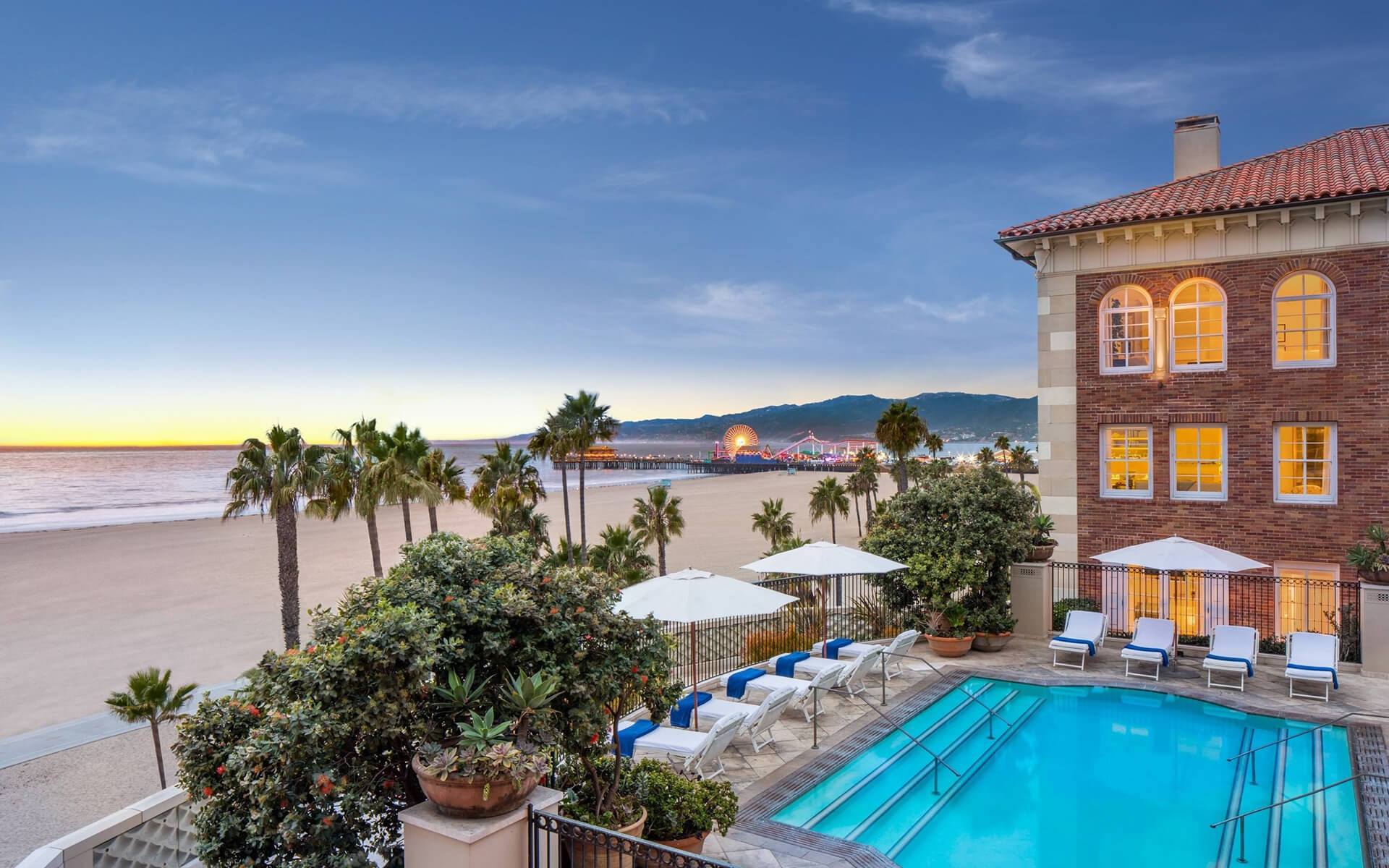 Pros
Guests applaud the beachfront setting
Cons
The hotel's finishes need refreshing
6. Four Seasons Hotel Los Angeles at Beverly Hills, Los Angeles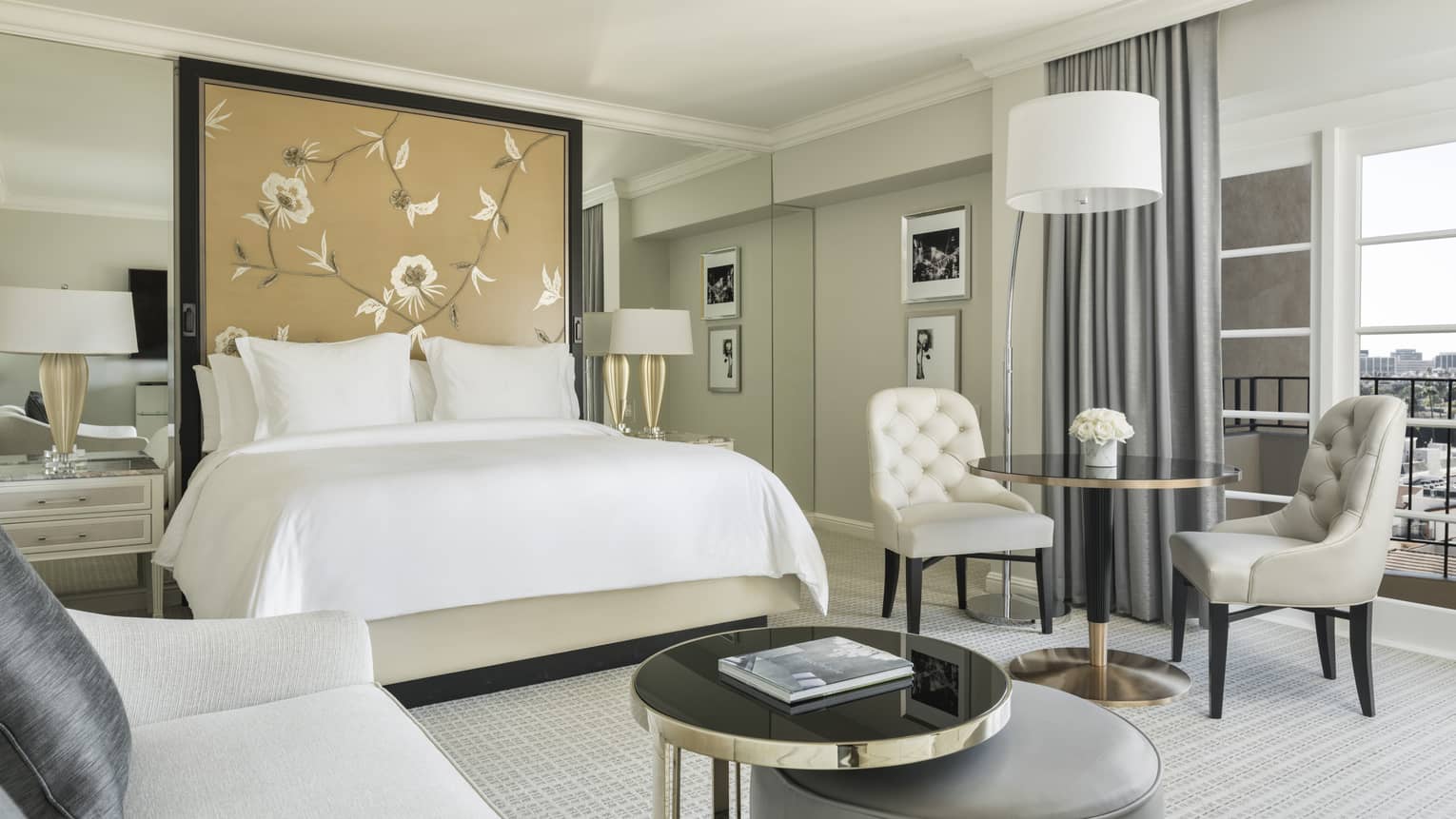 Located on Doheny Drive in the heart of Beverly Hills, Four Seasons Hotel is close to the shopping haven of Rodeo Drive and Robertson Boulevard.
Each of the 285 guest rooms has its private balcony with French doors and is furnished with Marble bathrooms and spacious walk-in closets. The decor is distinctly Californian, and warm tones outfit each room.
For dining, Cabana Restaurant is a casual poolside eatery that offers family-friendly California cuisine. Culina offers a fresh atmosphere and a blend of old-style and new-style Italian menu. Windows Lounge serves small bites, an extensive wine list, and live entertainment. Vinoteca also offers wine, as well as seasonal plates, and espresso drinks.
On the fourth-floor terrace is a heated pool with views of the city from a landscaped oasis. An open-air gym and spa services are also available. This elegant 5-star hotel has a price range of $685 and $795.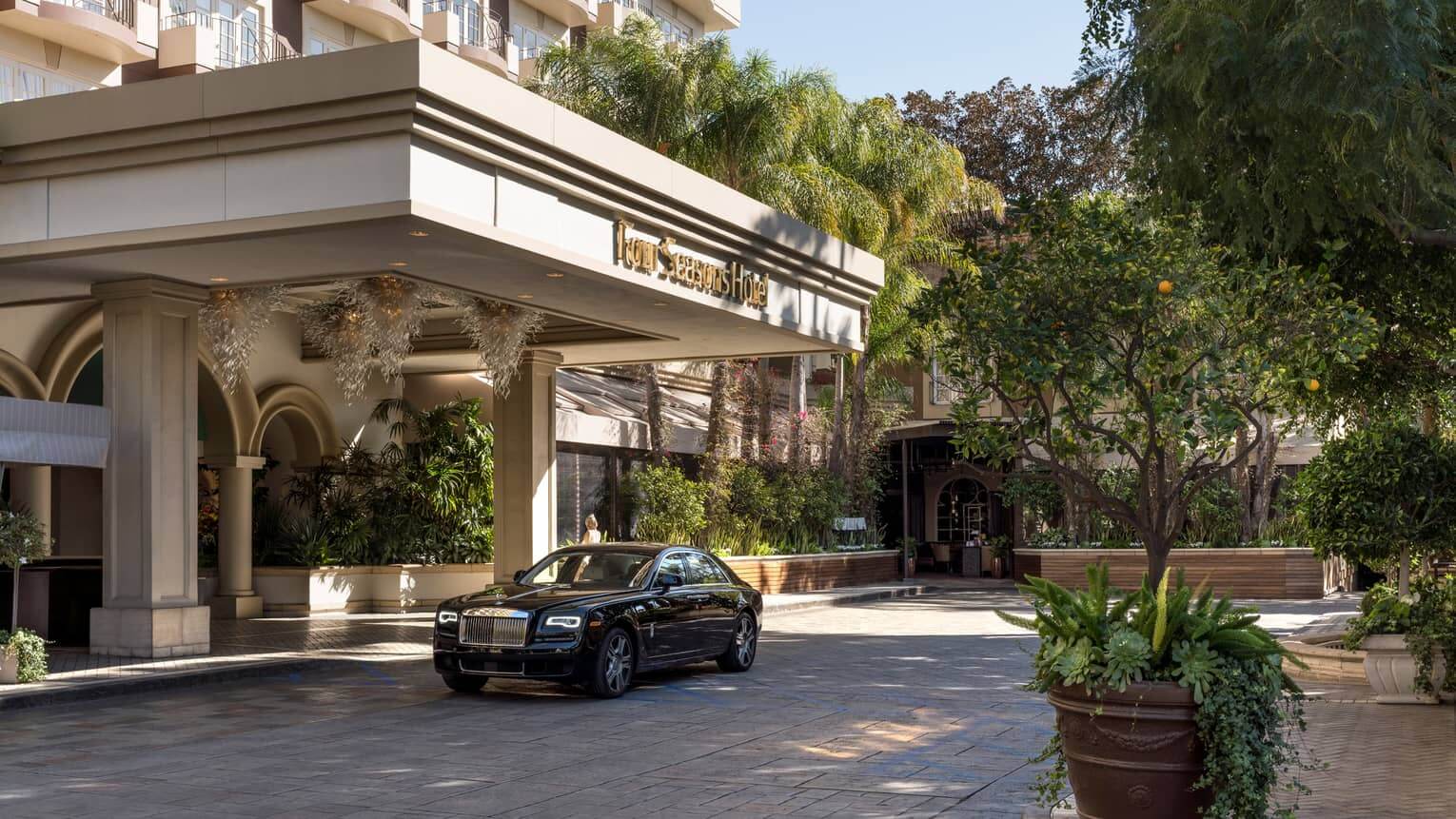 Pros
Top-end service and facilities
Each room has its balcony
Cons
Not as walkable to surrounding attractions as other hotels.
Expensive room rates
7. The West Hollywood EDITION

The West Hollywood EDITION is a hot spot on L.A.'s Sunset Strip. With minimalistic interiors, the 13-story, 190-room hotel is strikingly ultra-modern yet warm and approachable. The Edition group, from London to Shanghai and, Times Square, now LA, has a sophisticated grownup vibe that is the best fit for couples, Hollywood types, and tourists looking for a design-forward luxury property.
The lushly-decorated restaurant, Ardor, offers a spiced-up, plant-forward menu. The Roof shares fanciful Latin-inspired tapas like Dungeness crab nacho.
In West Hollywood EDITION are a full-service spa, a round-the-clock gym, and rooftop pool and bar. This 4.5-star hotel with cityscape views from most rooms has a price range of $725 and $1065.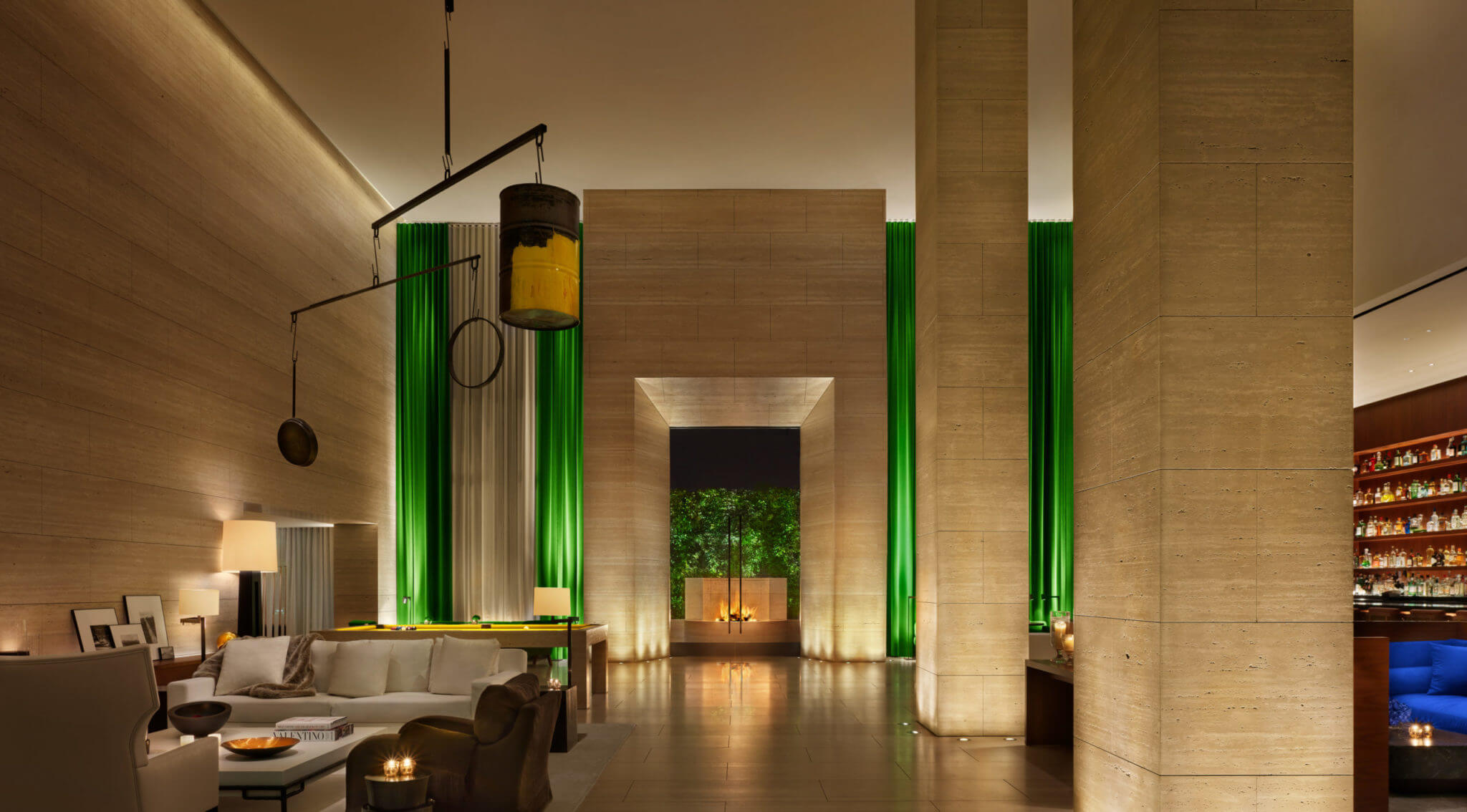 Pros
The spa and Ardor diners are highly recommended.
Lovely rooftop pool
Cons
This hotel comes expensive, regardless of room or season
8. The Hollywood Roosevelt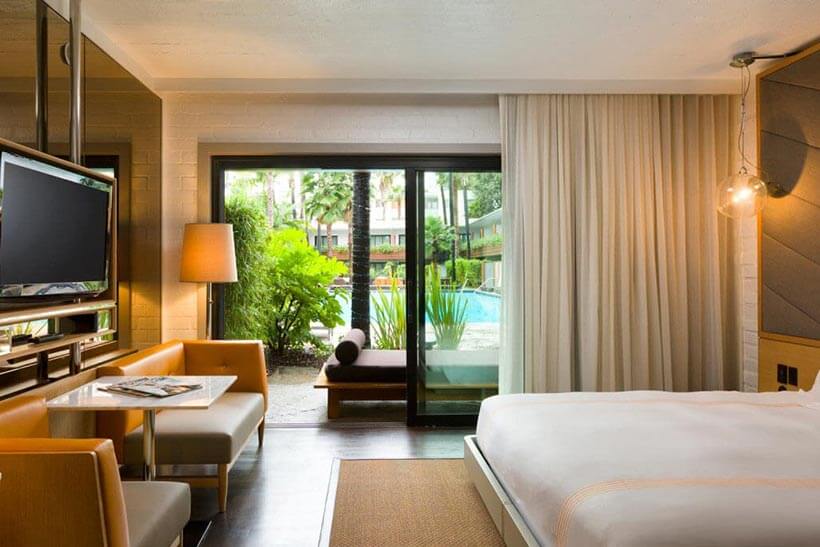 The Hollywood Roosevelt is a ground root hotel in Hollywood's core that has attracted A-lists such as Marilyn Monroe and Brad Pitt. Interiors are well-preserved, with historic aspects and a lobby that's an architectural pleasure. This hotel is centrally positioned for visitors who would like to appreciate and tour around Hollywood, as it sits across the street from the Chinese Theater.
Rooms are updated, with minimalist wall colors and white linens on the grand beds. There are three diners on-site - the 24-hour 25 Degrees diners which serves burgers, while the Tropicana Pool & Cafe offers menus all day. Nancy Silverton's diner, The Barish, happens to be an Italian steakhouse. There are even more hip bars—The Writer's Room and The Spare Room.
There are frequently fabulous pool parties and a full fitness center. Hollywood Roosevelt is a 4-star hotel that prices at the range of $299 and $499.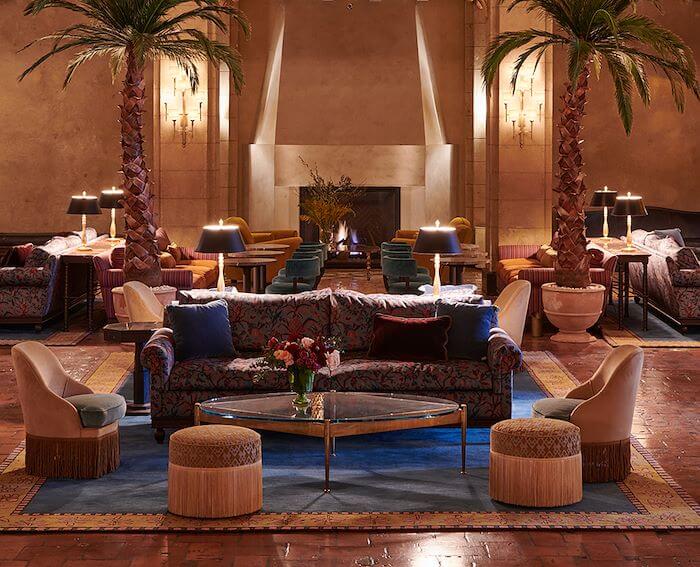 Pros
Suites are stylish and indulgent and make for a worthy splurge
Easy access to top LA sights
Cons
The pool party scene makes this not family-friendly
Entry-level rooms can be very small
Location and atmosphere mean it can get a bit noisy
9. InterContinental Los Angeles Downtown

This 1,100-foot-tall skyscraper impresses with 360-degree views of the City - it is the highest structure on the West Coast, the largest InterContinental property in the US, and one of the best hotels in downtown Los Angeles. The 31st to 73rd floors of the Wilshire Grand Center belong to the hotel, a few movements to popular diners and shops. Santa Monica, Beverly Hills, and Hollywood can be seen from the hotel, and LAX is only a 25-minute drive away.
This hotel has 889 rooms of which are decorated in soothing neutral tones with pops of color, the rooms facing west flaunt the best views. The rooms come with a sharp, blue, and gray color pallete and an artsy headboard mural. Each room is outfitted with an independent shower.
Dining options abound. La Boucherie is an upscale, French-meets-American steakhouse with outstanding independent dining booths. There is Sora Sushi, for sushi and omakase experience, and Spire73 for light bites.
In InterContinental, there's an alfresco bar, a pool almost five-foot deep, and an independent hot tub. It is a 4-star hotel that presents its price range at $302 and $429.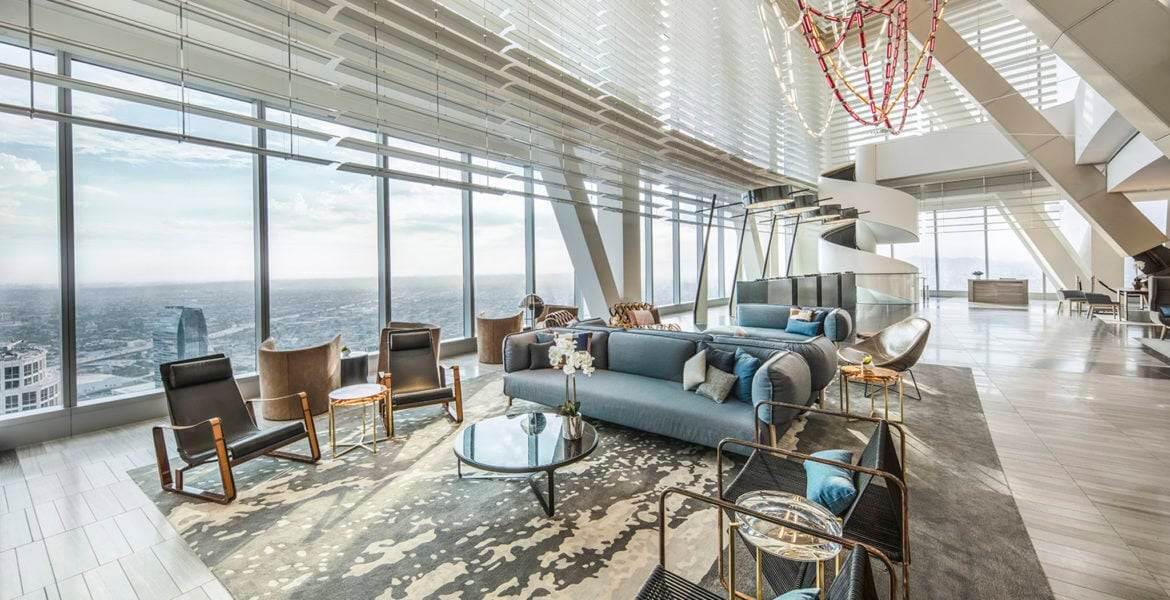 Pros
Plentiful tastefully colored accommodations
Cons
The hotel's elevator system is confusing
10. Hotel Figueroa

Formerly an exclusive women's hostel founded by the YWCA of Greater LA, this nearly century-old Hotel Figueroa is easily one of the few city's striking vacation sites. Its renovation in 2018 remarkably restored the hotel to its rightful Spanish Colonial grandeur - with interiors modern and eclectic. This hotel, located in downtown Los Angeles, is a bit removed from the city's top sightseeing spots.
It boasts 268 rooms and suites. Each room's decor is of cream, and mahogany colors with objets d'art accents for a warm, homely vibe. Every single room bears no resemblance in design and configuration.
Veranda, the alfresco, is the all-day diner that serves Mediterranean dishes. There's Breva, a Basque-inspired diner that has its menu curated by chef Casey Lane. On the mezzanine level, Bar Alta is a romantic lounge that operates only by reservation. This 4-star hotel of smacking interiors, and artistic atmosphere, has a price range of $299 and $499.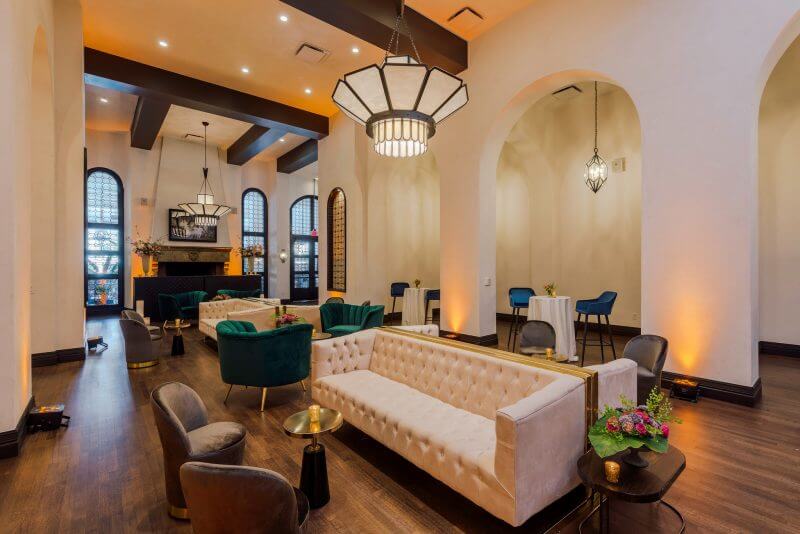 Pros
Charming Spanish-inspired hotel with a pool.
Cons
FAQ About Los Angeles Hotels
1. What are the hotels with the best pool?
The Peninsula Beverly Hills comes in high ranks in Los Angeles.
2. What are the best boutique hotels?
In Los Angeles, one of the best boutique hotels is Mr. C Beverly Hills.
3. What are the best family hotels?
The Beverly Hills Hotel is one of the top-ranked family hotels in Los Angeles.
4. What are the hotels with the best spa?
The Beverly Hills Hotel has no rival in terms of spa ranks in Los Angeles.
5. What are the best hotels for fitness?
In Los Angeles, we have Hotel Bel-Air and the Beverly Hills Hotel.
Conclusion
The best hotels offer truly unique experiences, eye-catching décor, and fabulous views, and L.A. offers some of the most meaningful and service-minded hotels in the world. If you're a tourist, whatever be your needs - the west side, downtown, stunning spas and pools, ocean views, and more - you will be well catered for.