Las Vegas, Nevada is a city in the US known for its vibrancy and glamour. Hardly would you find someone whose first thought about the city is dangerous.

Naturally, the attraction of tourists and travelers to Las Vegas is to take advantage of the entertainment scenes. The casinos, the infamous Strip, and street sideshows all make Las Vegas the best destination for travelers to unwind.

You can have the most amazing experience in the city no doubts. But like anywhere else, there are places within the city that are more dangerous than others. Some places have more crime records than others. And Las Vegas, reportedly, has a higher violent crime rate than the national record.


Crime Areas in Las Vegas, Nevada
Crime happens in almost all States in the world. And in Las Vegas, it's certain that crime happens every day. For a city of 626,000 population, current statistics show the total crime for the 2020 year to date as 56,000. Having 3,440 total crime per 100,000 people. This figure sets the city 34% above the national average.
https://www.bestplaces.net/crime/city/nevada/las_vegas
In Las Vegas, violent crimes and property crimes are hardly all cases. With the varied and diverse population, it's noted that most high crimes are spurred by drugs and Las Vegas gangs also. One thing that hasn't changed over the years is the gang activity.

Las Vegas has tons of gangs, active as day. And as their operations are exclusive to distinct neighborhoods, these places ascribe the gang name to the neighborhood.
For instance, for the Gerson Park public housing complex, there is the Gerson Park Kingsmen operational there.

PLANNING A TRIP TO THE USA?
---
It is best to apply for the ESTA today, before you make any travel arrangements.
ESTA Online Application
Is Las Vegas, Nevada Safe?
As high as the reports on violent and property crime rates are, it is in no way as compared to other states in the US, such as Los Angeles. Statistics show that the results, when placed side by side, Las Vegas threads better as regards safety.
What's more important, the exquisite attraction locations for the tourists' happen also to be one of the safest places in the city. A place like the Casino is referred to as a go-to location when feeling vulnerable and insecure. And for a few years now, Las Vegas has had a very efficient and well-maintained police force. And these officials and agencies have been working hand in hand to combat crime in the city.

https://www.smartertravel.com/places-avoid-las-vegas-warnings-dangers/


The Top 10 Worst Neighborhoods and Districts in Las Vegas, Nevada by Violent Crimes
With the high rate of human influx into Las Vegas, there's no wonder the city has one of the highest numbers of tourists daily. This reason alone contributes to the high level of crime recorded time after time.
While the fun in Las Vegas seems fresh every morning, things tend to heat up in certain areas. About personal safety, it's imperative you stay away from unclear joints and sketchy areas. Some of the dangerous places to be careful about are:

1. Meadows village: This neighborhood alone has a crime rate of 53% greater than that of Nevada, in general. And 76% higher than the US average. With a population of less than 4,000, there are very few cases risen from vandalism and shooting. Even with the police presence around.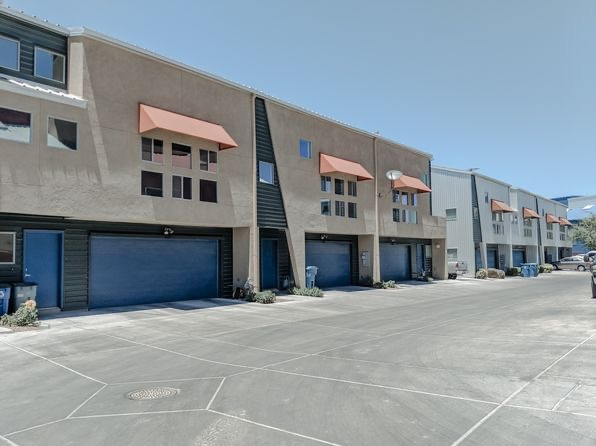 Recent reports from the local police agency even show that previous months recorded more criminal records than present results. Property crime and crime has decreased by 66%.


2. West Las Vegas: The locals would say that this region is safe, with its well-lit street and sidewalks, but data shows otherwise.

The diversity in culture is one of the interesting things about this neighborhood. West Las Vegas is occupied by around 21,000 people of mixed culture. Yet, the crime rate for this region is one of the largest in Las Vegas.

Although, it's safer than other cities in Nevada by about 21%. Data from the FBI in 2019 reflects the total crime figure for West Las Vegas as 5,227 for every 100,000. Violent crime accounting for 18% and property crime 82%. While crime rates in general fall under 103% higher than the average, violent crimes alone make up for 142% higher than average. This makes the chance of being a crime victim 1 out of 20 in this neighborhood.

Some of the safest places to live in Las Vegas fall in this district. They are around Henderson - Green Valley South, Highland Hills, Black Mountain, Green Valley Ranch, to mention a few.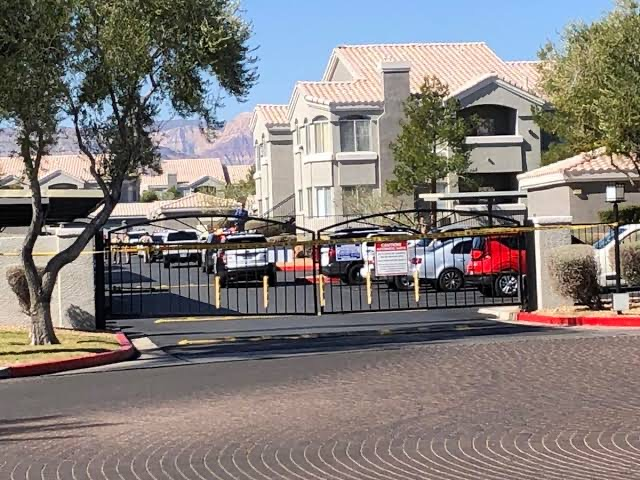 3. Cultural Corridor: According to statistics, this neighborhood used to rank the worst. The population, being a little above 12,000, was on-trend for a lengthy period for dangerous levels of crime.
Fortunately, the score released by FBI, 2019, reveals a drop of 8%. As it were last year also. This makes Cultural Corridor 18% on the safe side when compared to the other cities in Nevada. But violent crimes are 153% higher than national average tracking the chances of being a crime victim as 1 in 19.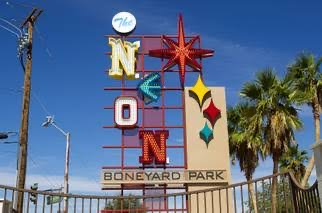 4. Michael Way: Although this neighborhood is quite central and you could get around town, it also makes it an easy target for crime.
Property crime especially is the news of almost every other day. In this neighborhood, it's not very safe to go out at night solo as you're prone to get robbed. Michael Way makes for a large neighborhood, having 51,000 residents in population.
The total crime rate, however, is 204% greater than Nevada, making 9,051 total crime per 100,000 people.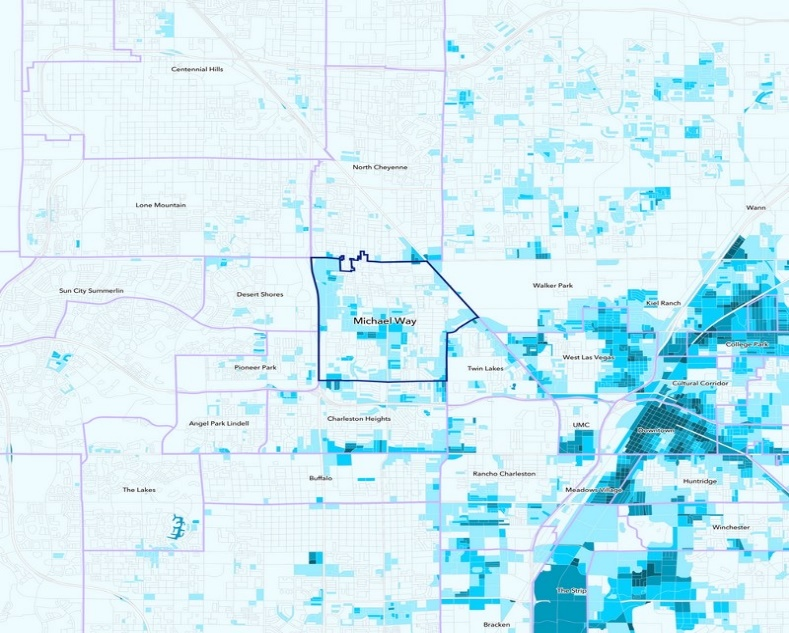 5. East Las Vegas/ Whitney: Livability in this neighborhood ranks 20 in Las Vegas and 50 in Nevada. The total crime rate being is 161% greater than Nevada, making 7,770 total crime per 100,000 people.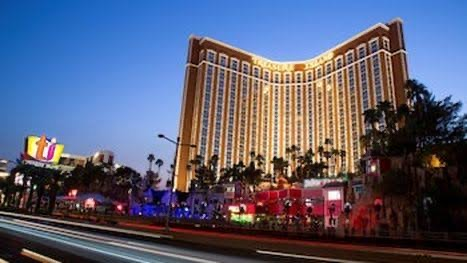 6. Huntridge: Located in south Las Vegas, the population of this region is around 16000. Former residents claim this neighborhood is crime-infested in sense of the word. Meanwhile, the total crime rate is only 81% greater than Nevada, when compared to other neighborhoods.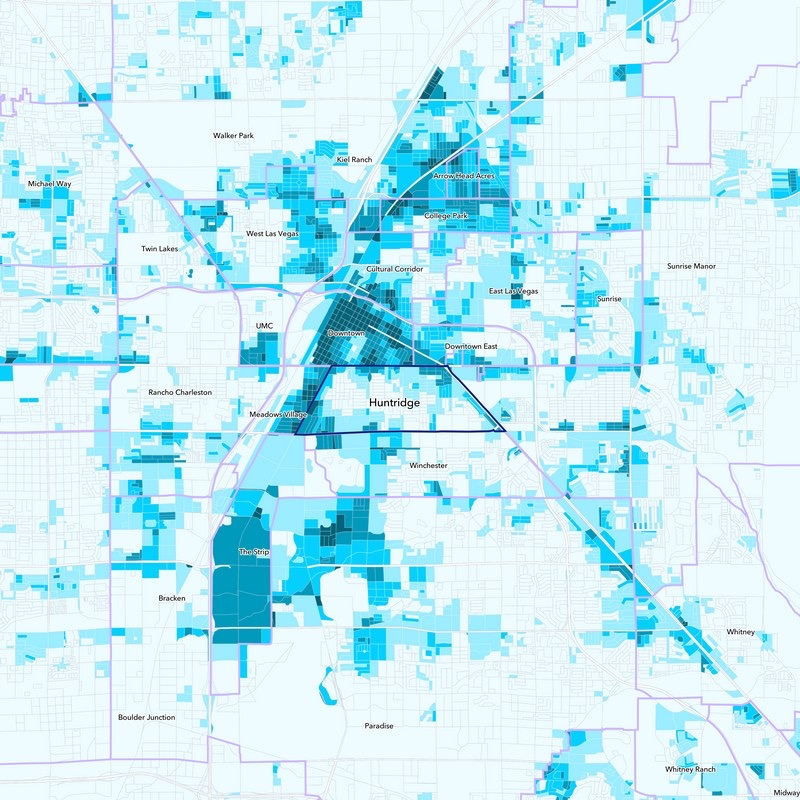 7. Downtown Las Vegas: Located on Fremont Street, Street Experience, and Fremont East. These regions are the hub for hotels, casinos. And a variety of nightlife culture. It has a population of 10,896 with a total crime rate per 100,000 people as 5,210.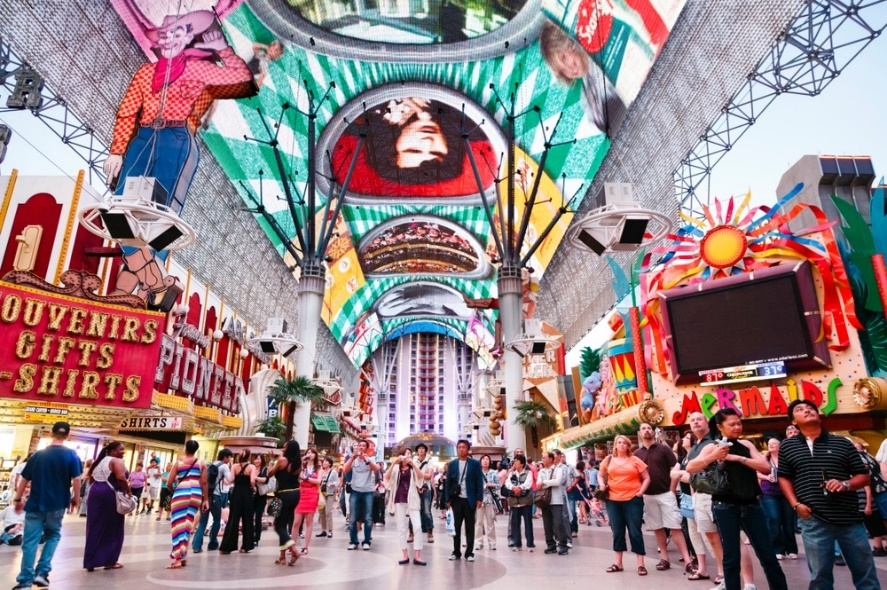 8. Sunrise: This neighborhood has a population of 19,000. One recurrent report about this place is on the extreme number of drunken people around the streets being nuisances. The total crime rate being 8,990 per 100,000 people.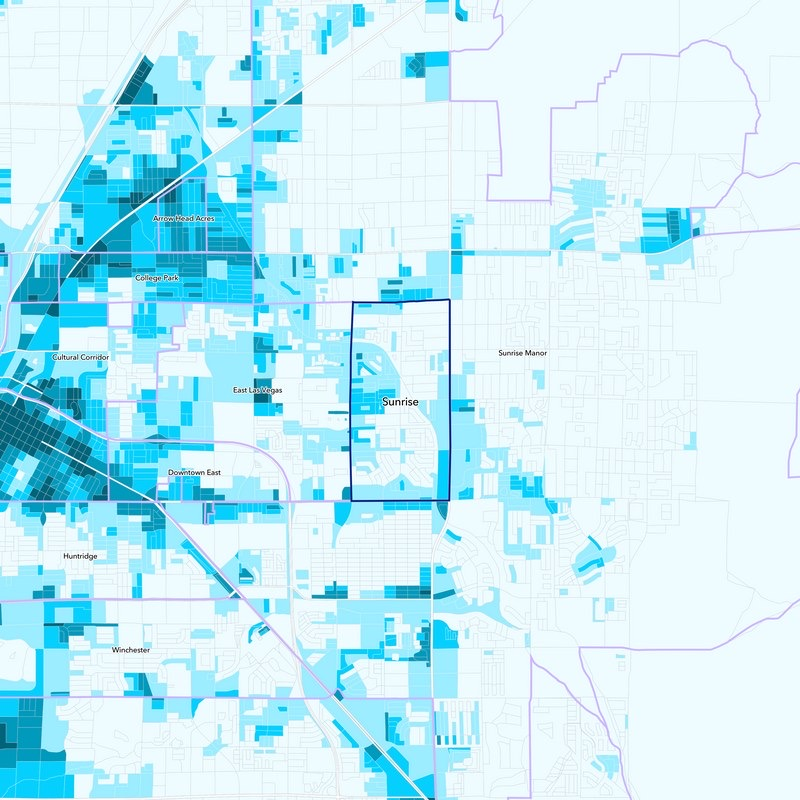 9. Rancho Charleston: This neighborhood is a swift, zero stress gateway to anywhere all over the Las Vegas Strip. Due to the crime rate, residents here complain about the too frequent police activity in the area. The livability in this region ranks 26 in Las Vegas and 57 in Nevada. Sunshine sees ranks better than 11% of areas.

10. Downtown East: A lot of residents in this area find this neighborhood as unsafe. With a population of 7843. The chance of being a crime victim here is 1 out of 20.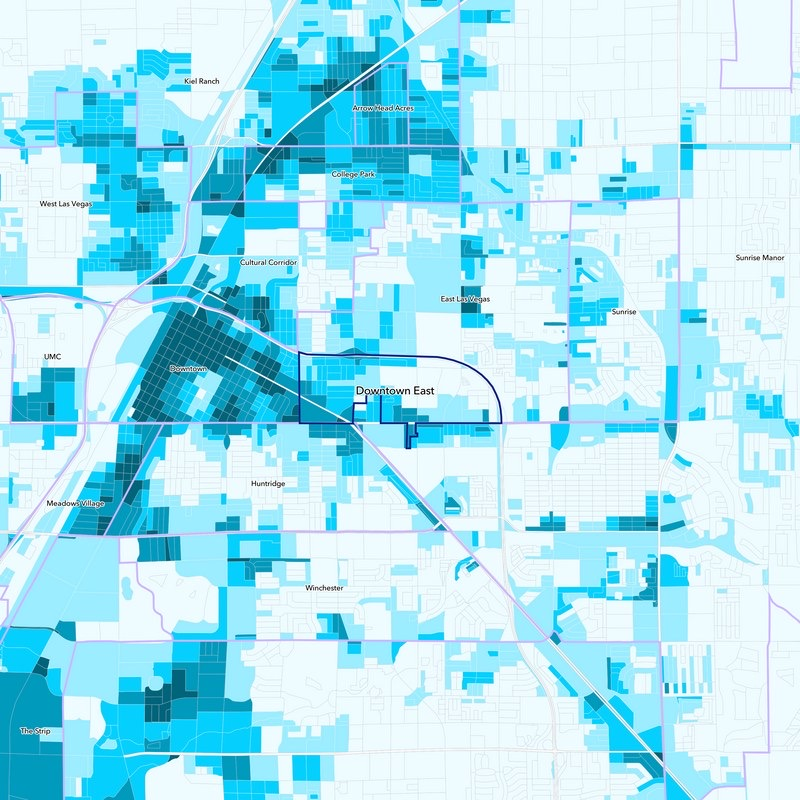 The Top Dangerous Places in Las Vegas, Nevada
While the Strip, the choicest location for travelers, is very much security-friendly. With extensive security cameras and impressive patrol officers, the areas away from the Strip cannot be said the same about. Many of the side streets are echoes of gang work and mafia build up. The north of the Encore resort can be pretty scary by night.

And around the University of Nevada Las Vegas (UNLV) has been more and more reports of property crimes - theft, vandalism, and a break-in. Near McCarran International Airport, reports are the same also. If you don't want to live your daily life looking over your shoulders at every whisper, take heed to Vegas Heights and Donna Street. Seems like there are gangs named for those regions already.

Meanwhile, some regions tend to get hit with drug-related crime and violent crimes too. Few of them are parts of Balzar Avenue, Doolittle streets, and Berkley Square.


Other Places to avoid in Las Vegas
There are areas that keep getting reiterated to keep away from. These Las Vegas areas to avoid are Fremont on Boulder highway or the old downtown area. In fact, on either side of Fremont Street.

Some reports go as far as ruling out Fremont and Charleston for females or vulnerable people, especially nighttime. These are kind of places that reportedly become very dangerous at night.

Finally, a lot of travelers and residents mention about the insecurity felt around the eastern valley. Also, at Eastern Avenue and Mojave Road close to Highway 95.


How to be Safe and take precautions in Las Vegas
Going to Las Vegas alone should not get you worried. Most activities and events you would need to use your discretion to perform, but there is some knowledge you may miss out on. Such as:

Yes, it is safe to hold cash around in Vegas.

In fact, it's a lot appropriate and cheap as debit cards get charged whooping fees in an ATM. A little cash would help with tipping, gambling, and cab fares. You can save your card for shopping or restaurant fees.
Though it is safe to explore the city by foot/bike, when at nighttime, always ensure you stay within well-traveled tourist areas and well-lit places.


Safest Places to live in Las Vegas
Wouldn't it be questionable if there is no best area to stay while in Las Vegas? Here are a few of them:

Summerlin South

Henderson

Enterprise

Spring Valley

Winchester

Paradise

Sunrise Manor
Conclusion
Being one of the most sought-after cities in the US for its exciting packages, you can expect that Las Vegas, Nevada would worry about the safety of their tourists. Over 6000 officers and staff employed over the last decade to assist track the response to the safety of the townspeople.
There are intense securities at most hotels, club bouncers for safety, and so on. This city is even known to have 2 or 3 times more security and cameras, unlike the next city. The visibility for the armed men and officers is clear.

Now from the crime report, so what if the neighborhoods aren't all amazing all the time? Las Vegas still ranks as one of the top safe cities to live and have fun!