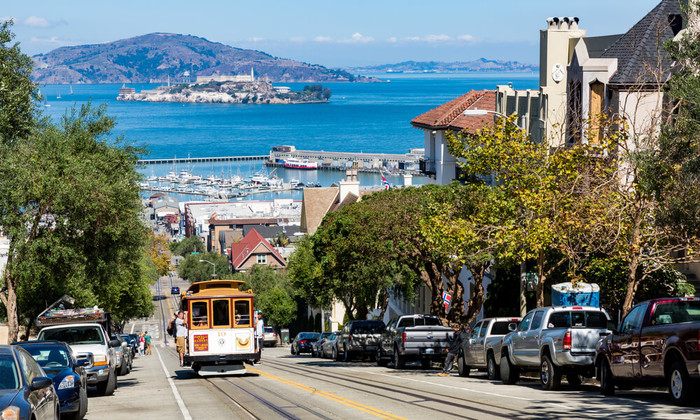 San Francisco is a very big city, about the 13th largest in the US. It is also one of the most visited and toured, and it is deemed a traveler's favorite. It has bright lights, incredible sights, and an amazing food culture. And while those are happening, car break-ins are also happening.
The primary crime in San Francisco, although not violent, is still a force to reckon with. To be vigilant is to be aware of the crime hotspots and signals. So here are the top neighborhoods that have been identified in the red zone.
Top 5 Most Dangerous Places in San Francisco
Here are a few of the dangerous areas in San Francisco:
1. Mission District
Also called "The Mission", this neighborhood occupies 55,009 of San Francisco's population. Less than a decade ago violent crime used to be the dominant feature in this neighborhood. And to burst your bubble, the most crime happened during business hours on main thoroughfares, as opposed to seedy looking street hideouts.
The hot spots for the crime were 16th Street, Mission Street, and Potrero Ave/22nd Street. More prevalent were gang & gang murders, shootings, prostitution, drug dealings near BART. Between November 2009 and January 2010 only, the SFPD Crime map revealed a record of 1731 assaults, 774 robberies, and 1079 vehicle thefts. The police department was able to sweep through year-in-year-out, and got the average down to 1,632 per 100,000 residents by 2018 for violent crime, and 8,687 for property crimes. Here in Mission District, you have a 1 in 10 chance of being a crime victim.
Muggings got on the rise, so public transportation and rides should be approached with all consciousness for cash and valuables. Walking solo around nighttime is not something that should be practiced, especially around 16th and Mission. Areas like South Van Ness are to be stayed away from also, although, the Mission of today is quite a different one from a decade ago. Unfortunately, there are still no regarded hotels around.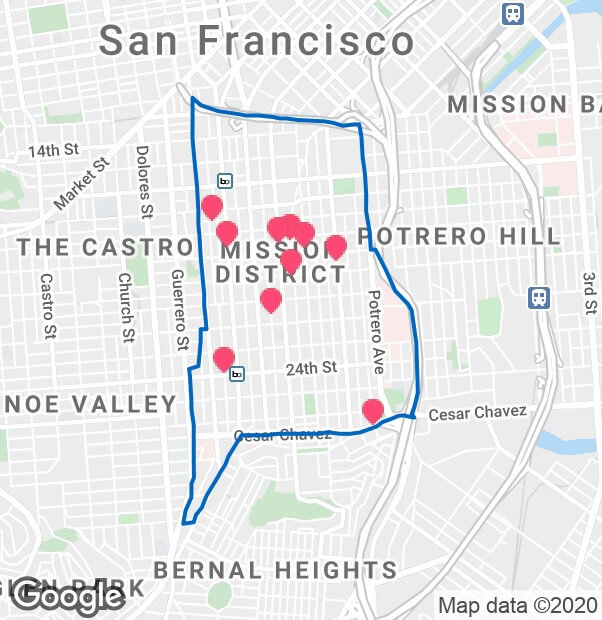 Read: https://www.areavibes.com/san+francisco-ca/mission/crime/
2. The Tenderloin
This neighborhood in downtown San Francisco houses about 25,067 people and an overgrown homeless population. While this neighborhood may not be dangerous in the actual sense, the primary crime tends towards drug usage and property crimes. It's the associated violent crime to these which makes this neighborhood dangerous.
The central location of this neighborhood with the mix of the crimes builds up its bad reputation. Public transportation rides will have you accosted by panhandlers and muggers where you would have to pay extra attention to your cash and wallets.
Although police patrols are present, they seem to go unnoticed. By 2019, assault increased slightly by more than 2%, and homicide by 11%. Tenderloin experienced 133% more shootings in 2019 than in 2018 although robberies decreased by 13%.
One good advice is never solo walk through Tenderloin at night, whether male or female. In the daytime, it is only best to be very conscious of the surroundings and draw less attention in any way. A recommendation for a hotel would have been great but none comes with many good reviews.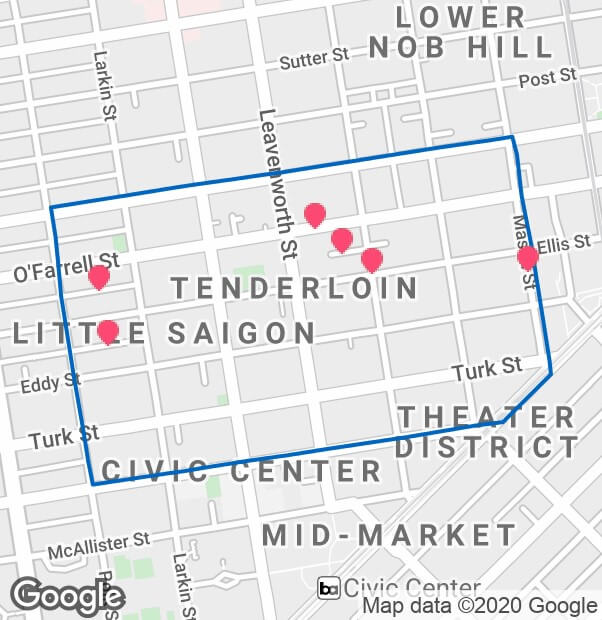 Read: https://www.kron4.com/news/bay-area/crime-down-from-2018-in-san-franciscos-tenderloin-district-sfpd-says/
3. Western Addition
This neighborhood has a population of 52,616 people. In 2018, property crime came out as 92.7% of the total estimated crime of 8,407 per 100,000 residents. The total crime rates being 226% greater than the national average. In this neighborhood, few crime centered areas take the spotlight. There is Jefferson Square Park which was one of the most dangerous at some point decades ago. Near Webster and Hayes are also reportedly dangerous.
Thefts like car break-ins happen more occasionally than should be, not fazed by the police presence. Public transportation comes with its shades of muggers and panhandlers so safety with cash is a salient matter. Daytime biking or walking are indulged in with no security concerns, but take heed for the same activity by sunset. Solo female visitors may travel alone but with caution. Your chance of falling a victim of crime in Western Addition is 1 in 12.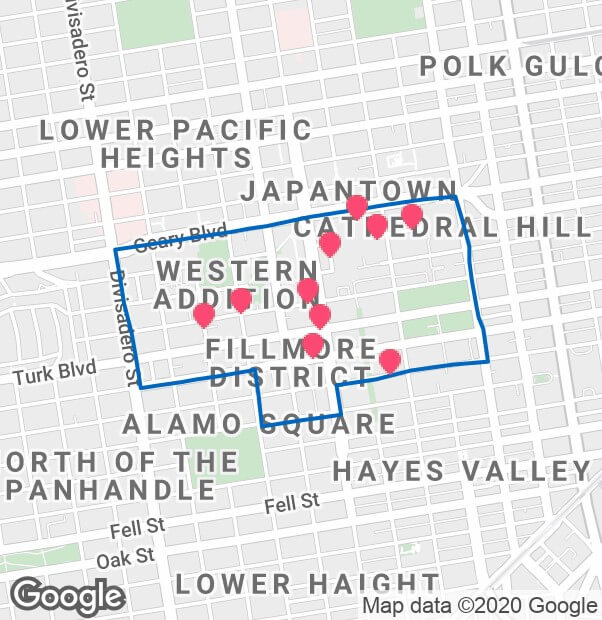 Read: https://www.areavibes.com/san+francisco-ca/western+addition/crime/
4. Bayview
About one-fifth or more of San Francisco's black population resides in this neighborhood of 35,739 people. The most crime recorded occurred at Hunter's Point, which is silently the heart of Bayview. Statistically, even though Hunter's Point collects around 5% of San Francisco's total population, it is responsible for at least 20-30% of the city's total homicides every year. In 2004, 50% of all of the homicides in the city were registered in Hunter's Point. This is the prime reason why Bayview is one of the worst neighborhoods in San Francisco.
Predominantly, the crimes to look out for are drug dealing and gang criminal activities. These caused violent crimes in 2018 to shoot up to 295% greater than the national average. The Police, however, are felt to be negligent in their roles as they are less than responsive. Even public rides feel unsafe for cash handling.
The closer you are to the West and North, the less the crime that will be witnessed or reported. But as you get to the South (Hunter's Point) and East (Visitacion Valley), there you will start to encounter crime in different aspects. Always be sure to walk in groups, especially solo traveling females, while passing through the neighborhood at night time. In Bayview, you have a 1 in 15 chance of being a crime victim.
Read: https://www.areavibes.com/san+francisco-ca/bayview/crime/
5. Potrero Hill
Here is a neighborhood of 13,448 populations. Of all the dangerous neighborhoods in San Francisco, this one takes the most hit. High property crime rate projects this neighborhood on an F grade. According to the data for property crimes, the order of concern is theft, burglary, and vehicle theft. Car break-ins have reportedly been in the high recently. Robbery and assault are the targets for violent crimes that the police are earnestly chasing after.
Take heed to spot checks for crime hotspots. Especially when the bottom of the hill is getting approached, it appears sketchy and run-down, sometimes a clue for danger. Although this does not make it dangerous taking walks during the day or night for whether solo female visitors or tourists. But it's good to be in the know. Public rides are safe, invariably cash is safe to move about with. In Potrero Hill you have a 1 in 11 chance of becoming a crime victim.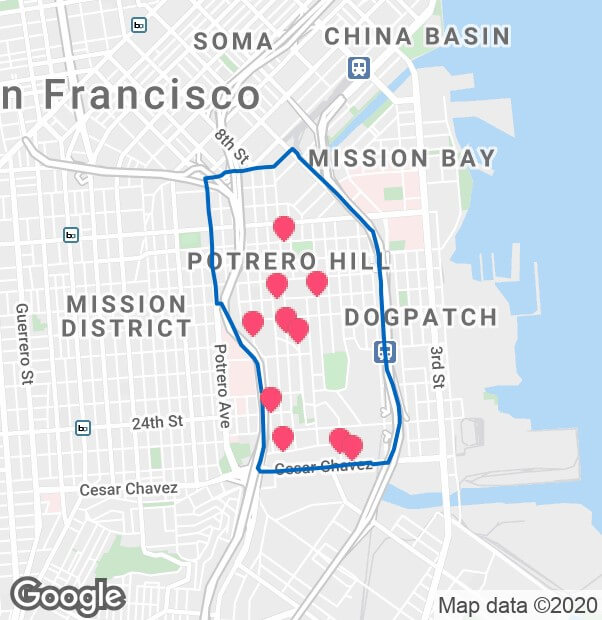 Read: https://www.areavibes.com/san+francisco-ca/potrero+hill/crime/
Crime Situation in San Francisco
From San Francisco's crime dashboard, in 2018, robbery and assault decreased by 1.7% and 2% from 2017 respectively. They decreased further by 3.1% and 3.9% by the end of 2019. Burglary, however, increased by 13.1% in 2018 but decreased by 13.3% in 2019, motor theft decreased by 13.6% in 2018 and increased by 1.3%.
In the first half-year of 2020, robbery and assault had decreased further to 16.9% and 18.9% respectively. Burglary increased drastically by 41.9% from 3,421 reported incidents in 2019 to 4,857 in 2020, and 33.3% for motor theft from 2,928 reported incidents in 2019 to 3,904 in 2020.
This is just evidence of the improvements in the trend of violent crime and the rise of property crime in the past 5 years in San Francisco.
Top 5 Safe Places in San Francisco
How safe is San Francisco? Here are few safe areas in San Francisco you may need to know:
1. Pacific Heights
With a population of 19,716, this neighborhood has seen good crime levels. Violent crimes are reported to be 31% lower than the national average and Pacific Heights is stated to be safer than 49% of the California cities. This neighborhood has a generally pleasing and calming atmosphere. Crime occurs but at below average for violent and property crime. Walking or biking can be done at any time of day, and some hotels come recommended for their safety, such as The Hotel Drisco.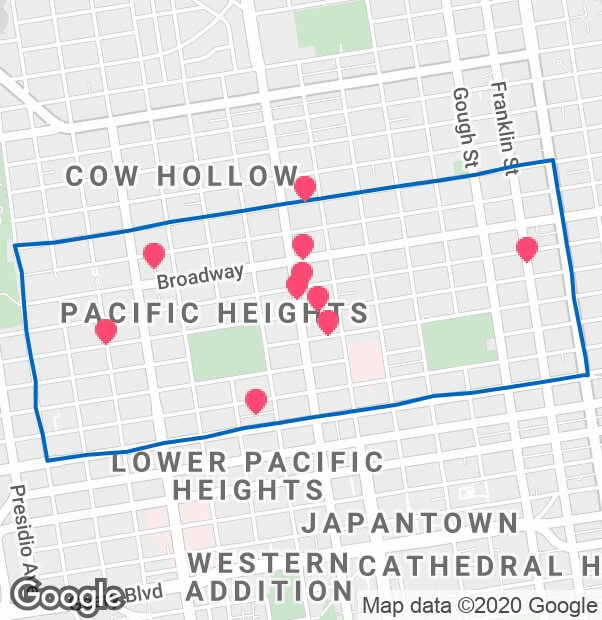 Read: https://www.areavibes.com/san+francisco-ca/pacific+heights/crime/
2. Nob Hill
The crime rates in this side of San Francisco are 33% lower than the average. Year over year, crime so far has seen a 10% decrease. 21,931 population of people filling up century-old buildings in this neighborhood have remarkable peace and security. The record shows that Nob Hill is safer than 45% of cities in California.
One's chance of being a crime victim falls around 1 in 24. The prominent crime in this neighborhood is little doses of theft and burglaries. Police patrols happen frequently and there is usually that nudge of calmness. Walking or biking around the neighborhood is technically not unsafe. Being hilly, walking, or biking uphill to downhill might pose to be difficult.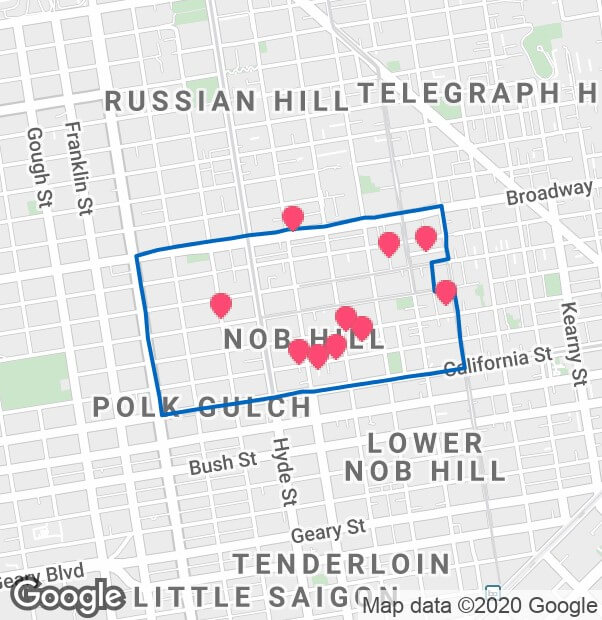 Read: https://www.areavibes.com/san+francisco-ca/nob+hill/crime/
3. Richmond District
Asides infrequent barraging of petty crimes and car thefts, this neighborhood is as safe as it gets. Violent crime is almost non-existent and very uncommon. This neighborhood has a large population of 59,297 people. Public transportation is often without the trouble of mugging, but it's best to keep wallets and cash close to self. Walking or biking around the neighborhood can be undertaken at any hour of the day.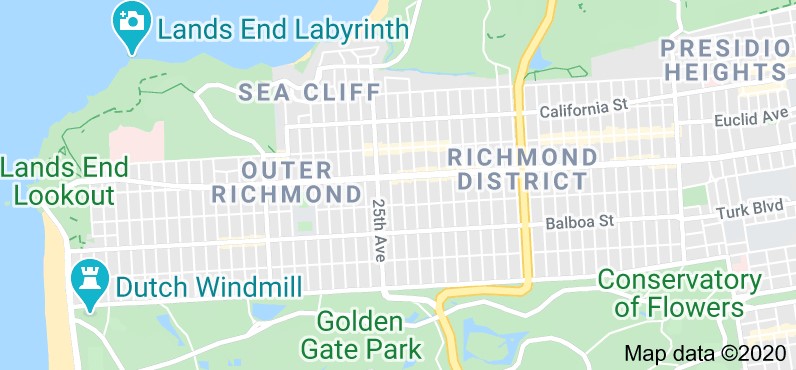 Read: https://www.areavibes.com/san+francisco-ca/inner+richmond/crime/
4. Noe Valley
21,074 people are residing in this neighborhood. Incidents of crime, whether violent or property, come rarely reported. This neighborhood boasts of average livability of 67% and the crime rates are 62% lower than the San Francisco average. However, in this neighborhood, the cost of living is 22% higher than the San Francisco average and real estate prices are 42% greater. A price to pay for the Victorian model homes that exist here. Few times, there are visits from panhandlers or pickpockets unnoticed, but mostly, cash and valuables are secured.
The chance of being a crime victim in this neighborhood is 1 in 43. This shows a very low chance of crime happening.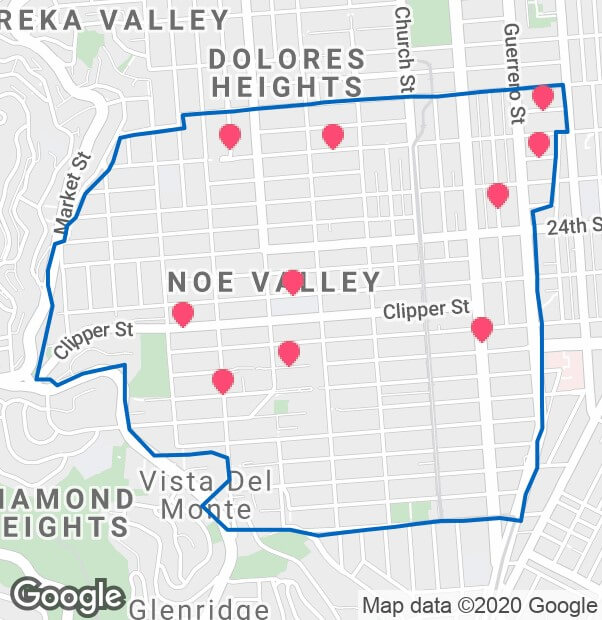 Read: https://www.areavibes.com/san+francisco-ca/noe+valley/
5. Marina District
A petite neighborhood occupying 22,358 people with a very minimal crime rate. The persistent crime in this neighborhood happens to be property crime, with very little contribution from violent cases. Police patrols happen, but most incidents are much timed. More frequently reported is theft which takes up 80% of the total property crime incidents. Neighborhoods tend to be more peaceful and relaxing.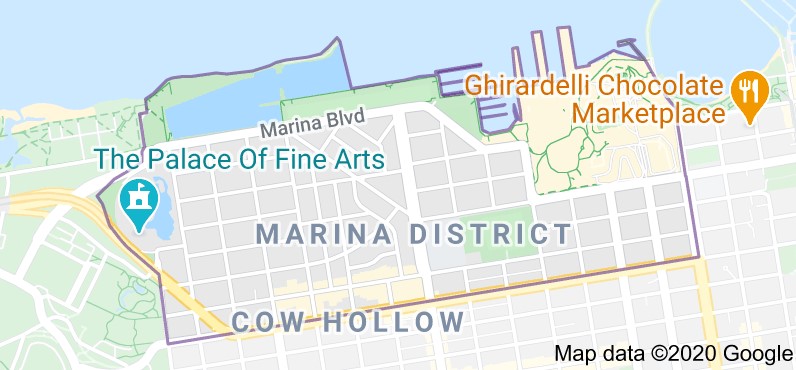 Read: https://www.areavibes.com/san+francisco-ca/marina/crime/
Conclusion
Is San Francisco safe? San Francisco may be a big city and the crime level may seem not to have any declining effect in the neighborhoods, but assuredly there are improvements. Safety in San Francisco is one of the major concerns in the city. A comparison from a decade ago would highlight the transformations that have occurred in these different regions. And although improvements are happening slowly, they should happen than not at all.