The once upon a time America's Best City in 2012 according to Bloomberg, and the birthplace of fortune cookies, San Francisco remains the city that hosts few of the best sceneries in the US.
When it comes to it, one of the best decisions you would take in your travel-history will be to make a trip across San Francisco, California. But would love suffice if this iconic city is deemed the least safe city to visit?
San Francisco, with its incredible ocean views and several picturesque islands, has the crimes that torment all the other cities, but in higher rations.
Property crimes and low-level crimes are rampant, while violent crimes make up one of the highest rates across California cities. And going by FBI crime data, for any person in San Francisco, there's 1 in 140 chances of being a victim of any of these crimes.
https://www.neighborhoodscout.com/ca/san-francisco/crime


Crime Rating in San Francisco
From the crime dashboard of the San Francisco Police department, it's evident property crime is the order of the day in San Francisco. It accounted for 89% of the total crime committed between Jan 2020 till May 10, 2020.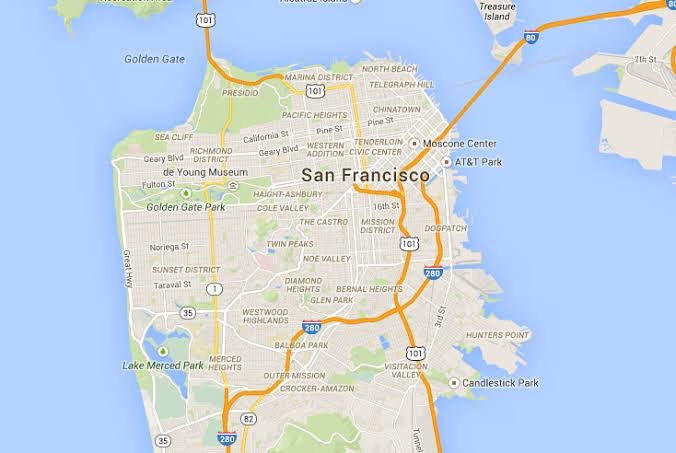 Armed robbery, being the highest figure recorded of the violent crimes, takes 6% of the total crimes committed within the same period.

https://www.sanfranciscopolice.org/stay-safe/crime-data/crime-dashboard
The most property crime experienced, even currently, is automobile break-ins. This is a crime that's proven to stay regardless.
According to San Francisco Police Department's data in 2017, car break-ins increased by 26% from the previous year. That year, 2017, recorded over 28,000 break-ins, an average of 85 car break-ins daily.
This number only grew through the years, and then stayed flat. And although the report reveals there's been a decline, the outcome will not leave you feeling safe when you have your car parked across the street.
https://projects.sfchronicle.com/trackers/sf-car-breakins/
In April 2020, there was a total of 727 car break-ins this makes an average of 24 in a day. What would make you cringe is, this theft is common in tourist dense locations like the Golden gate park, or the palace of fine arts.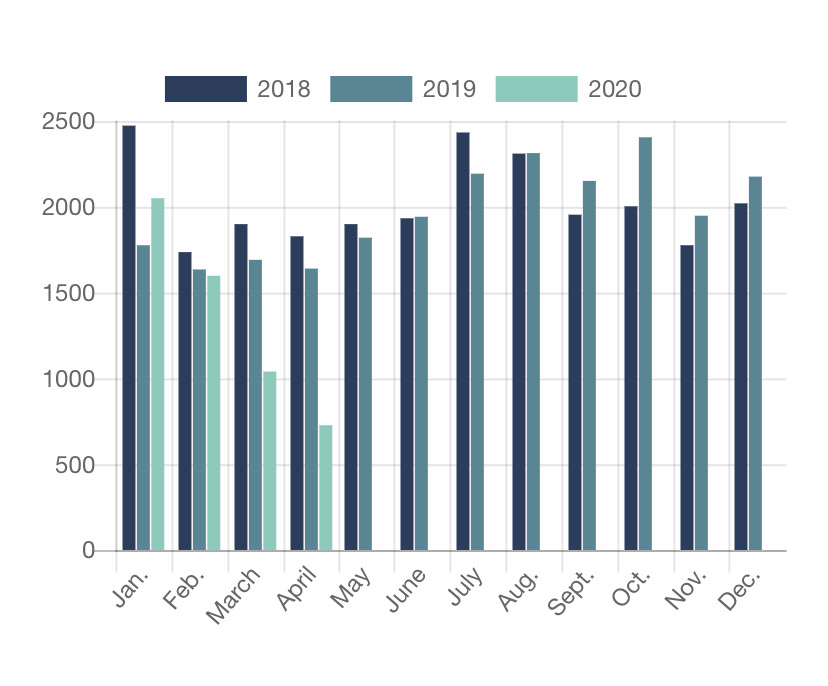 https://www.sanfranciscopolice.org/stay-safe/crime-data/crime-dashboard
But, it's no fluke that the crime numbers are dropping. Foot patrol officers are doubled during course in time and the Police academy attempts to run as efficiently as possible with lobbying for recruits to return safety in these neighborhoods.
PLANNING A TRIP TO THE USA?
---
It is best to apply for the ESTA today, before you make any travel arrangements.
ESTA Online Application
The Top 10 Worst Neighborhoods and Districts in San Francisco, California by Violent Crimes
There's beauty in San Francisco even confirmed by Condé Nast Traveler. They carried out a poll where readers voted San Francisco among American's favorite Cities.
But the situation with the crime, especially property crimes, only goes to paint this City by the Bay with the most awfully ugly colors.
Here is a list of neighborhoods that have the most crime "infestation". These are places that keep this city on its toes and far from safe.

1. Bay View: With a population 35,890, Bay view is regarded as a ghetto neighborhood with quite some shootings heard now and again.
In terms of violent and property crimes, a poll conducted on the locals resulted in 63% who agreed there was noticeable crime. Assault being the most committed violent crime and car theft, property crime and though, police officers were visible, they respond slowly.
At the end of the year, the total crime reported summed as 7,119, leaving violent crime as 21%. This is 295% above that of the national average.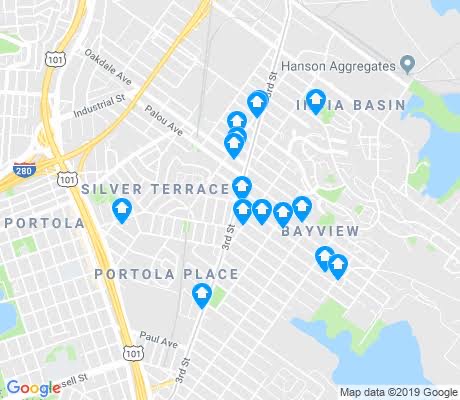 2. Visitacion Valley: This neighborhood falls close to the outer edge of San Francisco. Here, there are absurd theft cases, notorious gang violence, and drive-by shootings as seen by few residents.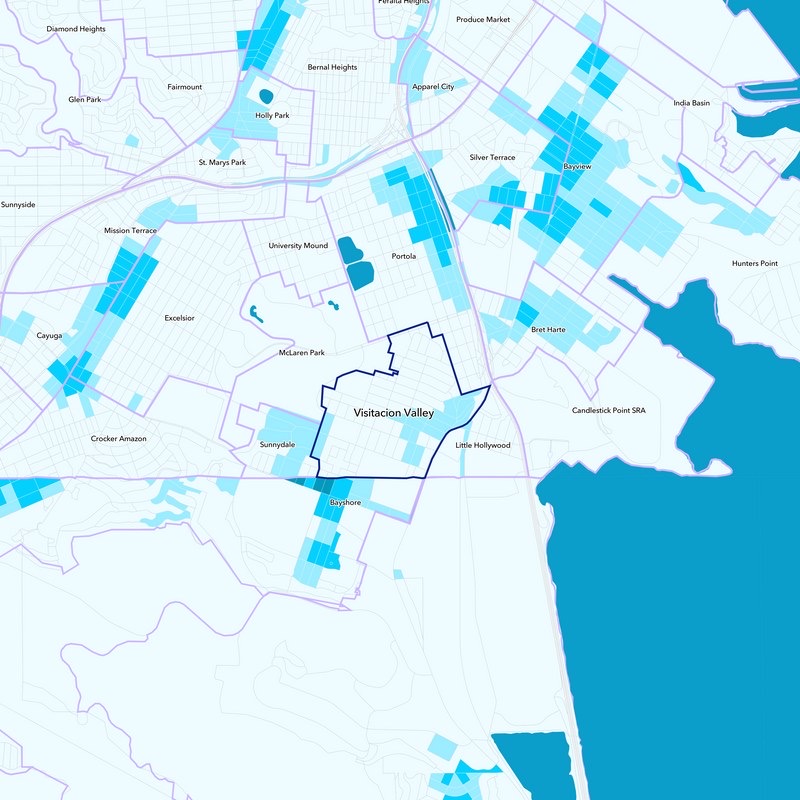 This neighborhood is well known as one of the least safe neighborhoods in San Francisco. It has a population of 24,000, and a crime per 100,000 of 2,783. Violent crime was responsible for 28% of the total crime. The likelihood of being a victim to one of many crimes becomes 1 in 36.
3. Mission District: Crime in this neighborhood is specific to certain areas, and jaywalking solo in other areas would not be considered safe. Here, there are the South Van Ness and 16th street that have a sketchy feel to them.
Asides a large number of homeless situated in this district giving a feeling of unsafe to this hood, there are nomads all over the streets.
Mission district has a population of 56,000, with total crime per 100,000 exceeding 10,000. Violent crime makes up 16% of the total crime, hence 329% higher than the national average.
4. South of Market (SoMa): This is one of the popular neighborhoods in San Francisco that borders around Potrero hills and Mission. It houses a lot of restaurants and hotels. This neighborhood, for a population of almost 35,400, has 4,470 reported total crimes for every 100,000.
The violent crime made up almost 500, and property crime, 3,970. Although this puts SoMa safer than 35% of the cities in California, the possibility of being a victim of crime is 1 in 23.
5. Downtown: Closed in by Union square and China town, this neighborhood is also surrounded by quite a lot of offices. A few people away from a population of 50,000 with a crime per 100,000 of about 8,000. Violent crime in this neighborhood led to 11%, being one of the lowest in the district. Yet higher than the national average by 135%
But only makes Downtown safer than just 13% of cities in California.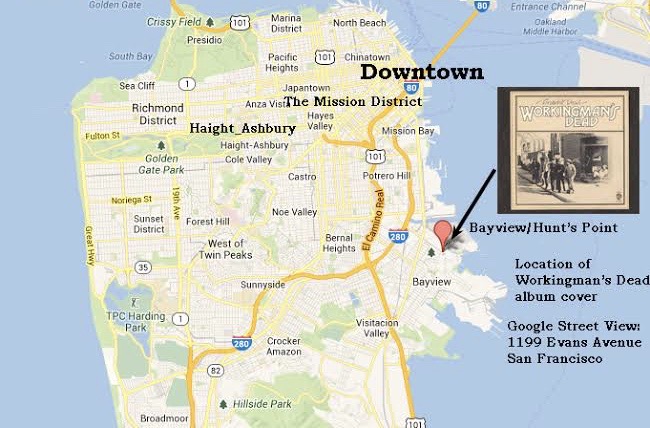 6. Potrero Hill: Surrounded by the city skyline and San Francisco Bay. The total crime registered in 2018 was almost 10,000. Violent crime giving way for 8% of the total. But in the end, 105% higher than the national average.
In this neighborhood, chances of being a victim of any crime fall as 1 in 11.
7. Lakeshore: This neighborhood ranks 45% better than other areas within San Francisco and that's hardly bad. It has decent recommendations from the residents on the type of schools in this district.
Although for a population of approximately 22,000, will definitely have lots of crime; for every 100000 there is 4595 percent of crime. This figure is 75% above the average in the US and 62% higher than California's record. Violent crimes only 8.5%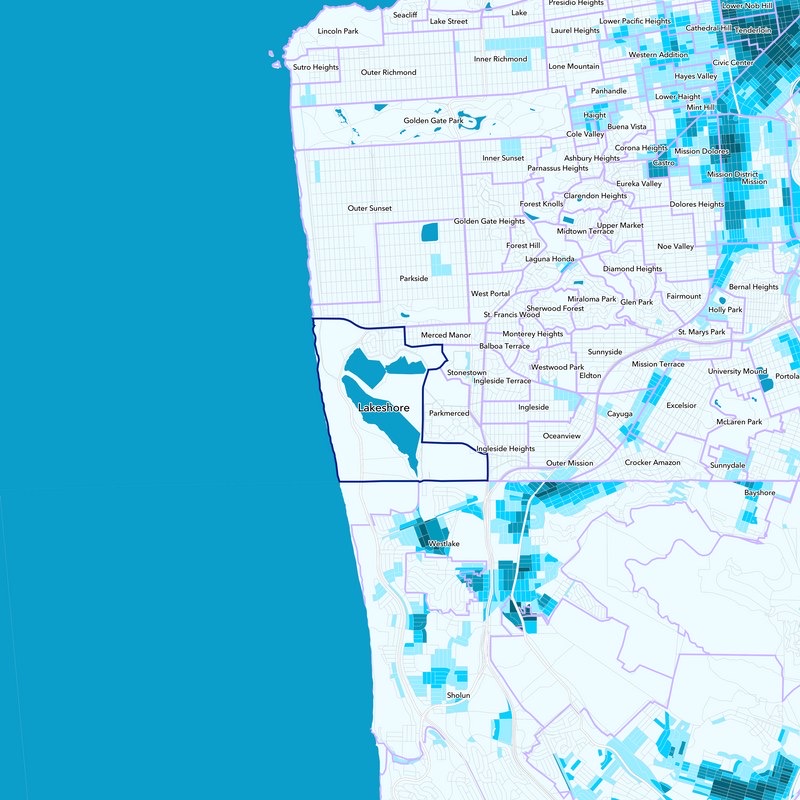 8. Castro-Upper Market: According to the FBI data, the total crime reported in 2018 in this Neighbourhood with the population of close to 22,000, was 8,419. Property crime accounted for 89% of that figure while violent crime 11%.
This neighborhood's livability ranks at 24 in San Francisco.
9. Crocker Amazon: This San Francisco's neighborhood has a population nearing 13,200. The record of violent crime to property crime in this region takes 50:50. Residents believe the occasional patrol of the officers in the neighborhood decreases the likelihood of crimes. But there's the occasional scare at night that makes this neighborhood seem very unsafe.
10. China town: Densely populated with an immense number of sights and activities, this neighborhood tends to draw quite a bit of a crowd. Hence no question about how the crimes occur.
With a population of about 10,000 and a total crime rate of 7,104 for every 100,000, property crimes take a towering 89%. No surprise there. In Chinatown, the possibility of being a victim of crime is 1 out of 15.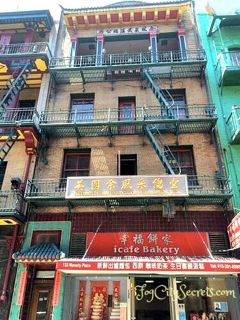 The Top Dangerous places in San Francisco, California
Other than the areas with intense violent or property crimes, there are neighborhoods and places that have sketchy profiles. To keep your sanity at bay, it's best to walk over these dangerous areas to stay safe, even mentally.
Here are also some of the bad areas of San Francisco:

1. Tenderloin: This is one of the neighborhoods that come with a thunderous chorus to be avoided. It is located on Hyde Street, few blocks from Union Square. This neighborhood is usually packed with drug traffickers, addicts and the most-heard-of robberies occur in this district.
By daytime, it seems safe, but at night time, the bad reputation takes over. Asides records of high rate of violent crimes, most areas are crowded with homeless people that may get you uneasy when encountered.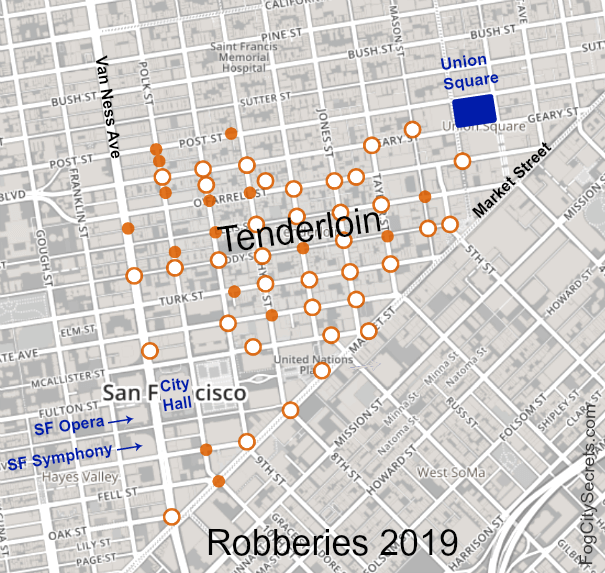 Residents believe this neighborhood has little patrol officers around to make this area feel safe.

2. Hunters Point: It is not exactly the most pleasing of neighborhoods. The rates of crime are above average and in the past, it was riddled with gang-related crimes and murder.
From the San Francisco Police department record, car thefts, robberies, burglaries, and assault still plague the city. Home to about 10,000 residents, this neighborhood is also home to toxic waste in its landfill.
This is not a destination for visitors and travelers as the feeling of unsafe would choke you.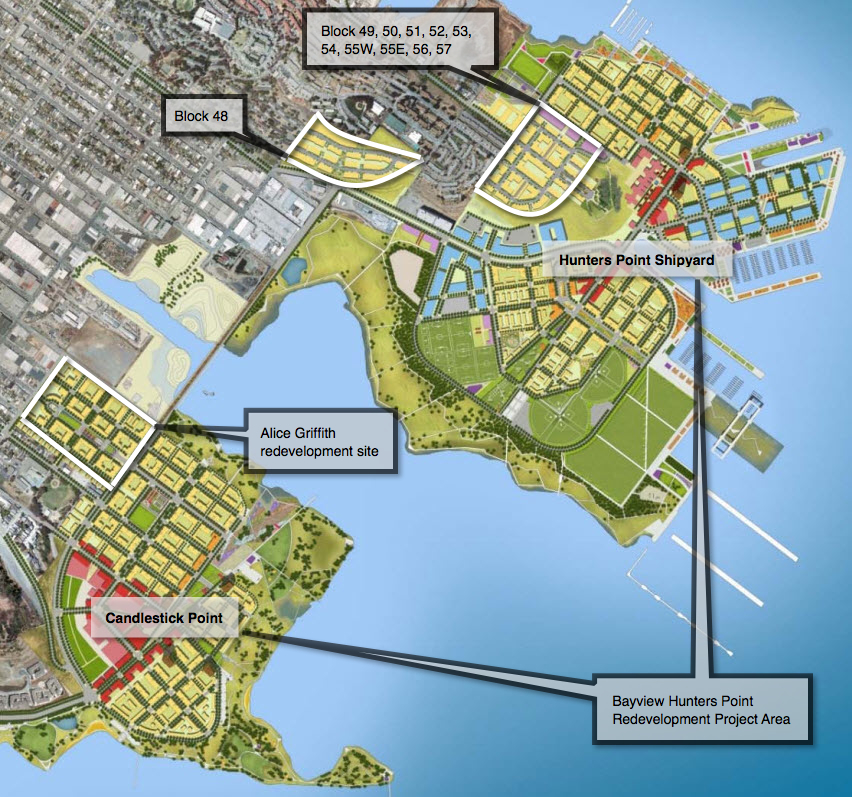 3. Sunny dale: Located between cow palace and Mclaren park, violent crimes, especially assault, are known to take place in this neighborhood. Some residents frequently get concerned about the multitude of alcohol/ drug users and gangs around.

4. Western Addition: With a population of over 52,000, this neighborhood is one of the least safe neighborhoods in the district. It is around Van Ness and Geary. Property crime of 93% is the highest recorded so far. Car thefts and muggings carry the most figures. So, this deservedly is a San Francisco neighborhood to avoid.
Western Addition suffers a total crime of 8,407 for every 100,000. This reserves the possibility of being a victim of crime to 1 in 12.

5. Golden Gate Park: As cherished as this place is by day time, nighttime is not quite the same. It's one of the source areas for petty criminal activities. And it is also known for the hound of homeless people. By nighttime, this neighborhood gets spooky and can be discouraging for visitors.
As large as the park is, it is quite unsafe, especially for ladies, to walk through the west side of the park solo.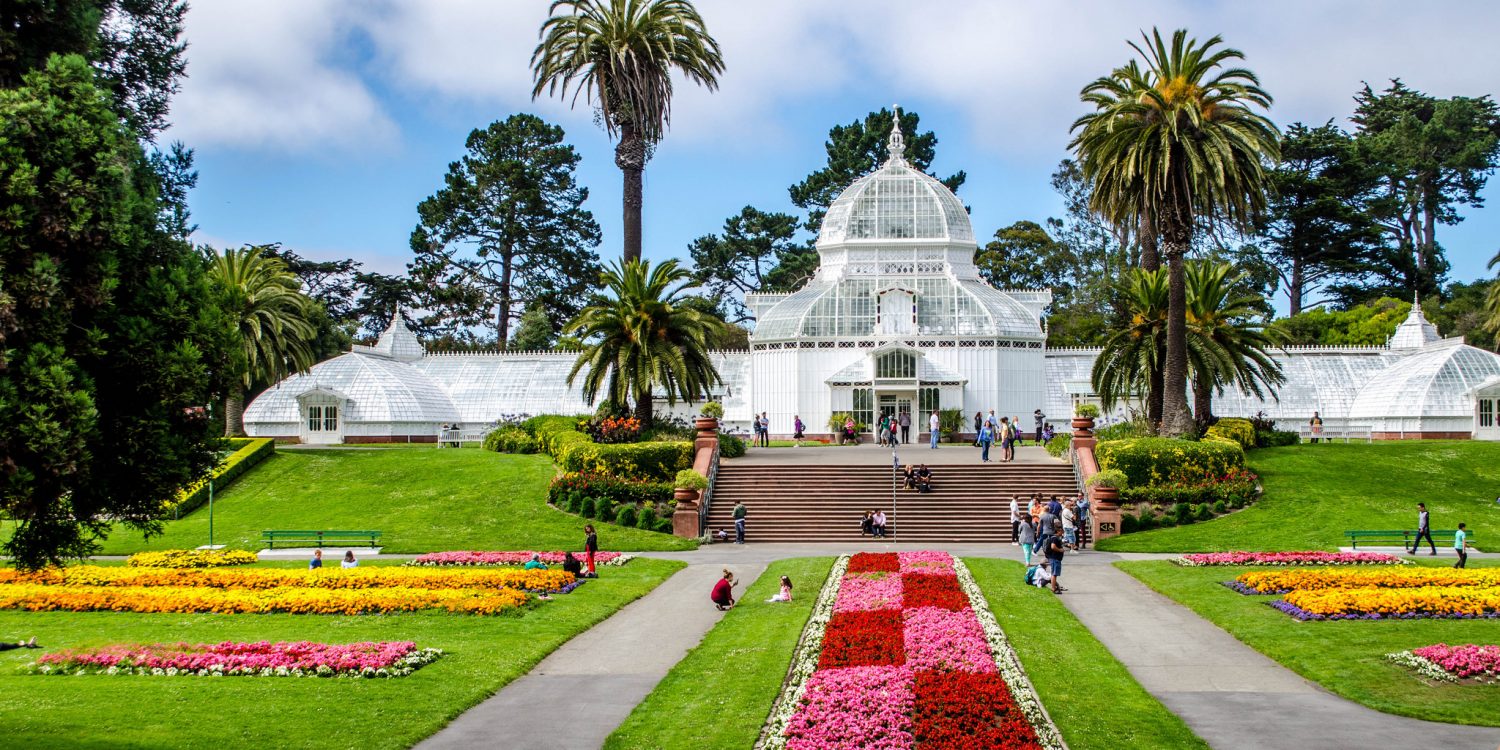 Other dangerous areas are Union Square, crowded with pickpockets and muggers; the Mission, Excelsior, Outer Sunset, Ocean View, Outer Mission, and Mission district. These areas are the reasons for the doubts in mind that go, "Is San Francisco Safe?" or "Is San Francisco Dangerous?"


The Top Safe Areas in San Francisco
Crime-wise, there are places with little or no grave record of thefts and burglaries. These neighborhoods are:

Fisherman wharf

Russian Hill

Hayes Valley

NoPa

Pacific Heights

Dog Patch

Cole Valley

Sea Cliff

Nob hill

Japantown


How to get around safely in San Francisco
No precaution taken to remain safe is too much. In a city with a population as San Francisco, petty crimes are bound to happen. Mugging, pick-pocketing, theft while on looking.

By any means, avoid late-night movements. If need be, try to move in groups. But if you find yourself somewhat after past midnight on streets away from the tourists' attractions, use a cab or call an Uber.

The different modes of transits, while safe and comfortable, can be chancy if you're not guarded. While riding in a BART, ensure to stay away from the doors. Preferably, tuck yourself in the middle of the train. That way you're not directly at the door. This would avoid your phone getting stolen or pickpocketed when there is a stop nearing.

Cabs, Lyfts, and Ubers are quite safe in San Francisco. As more background checks have been said to take place for ride-sharing services like Uber. And if unavailable, then a BART should come next in thought.
Conclusion
The prevalent property theft makes San Francisco lose points in security and warmth. The occasional phone snatching or car stealing paints a bad picture for the city. But besides that, San Francisco is a safe city as long as you're paying attention and being vigilant.

More so, if you're not involved in drugs, then your chances of being a violent crime victim drastically reduce until you're found in a very unsafe neighborhood.