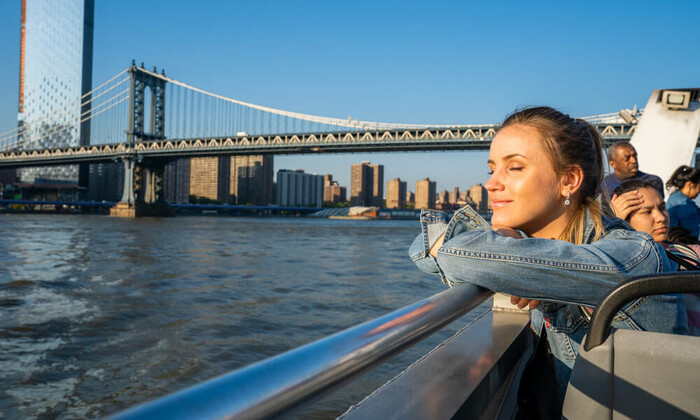 Struggling to pick your next U.S travel destination?
When it comes to planning a trip overseas as a traveler, we can all agree that some destinations are better suited than others.
But this makes choosing the perfect destination a little tricky.
In this article, we look at the 15 best cities to travel in the US and suggest some cool activities to enjoy on your own.
We'll also provide some handy resources to make your American trip your best one yet! If you'd like to learn more about travel as a whole, check out our introductory blog here first.
15 Awesome American Cities that are Well Suited to Travelers
1. Seattle, Washington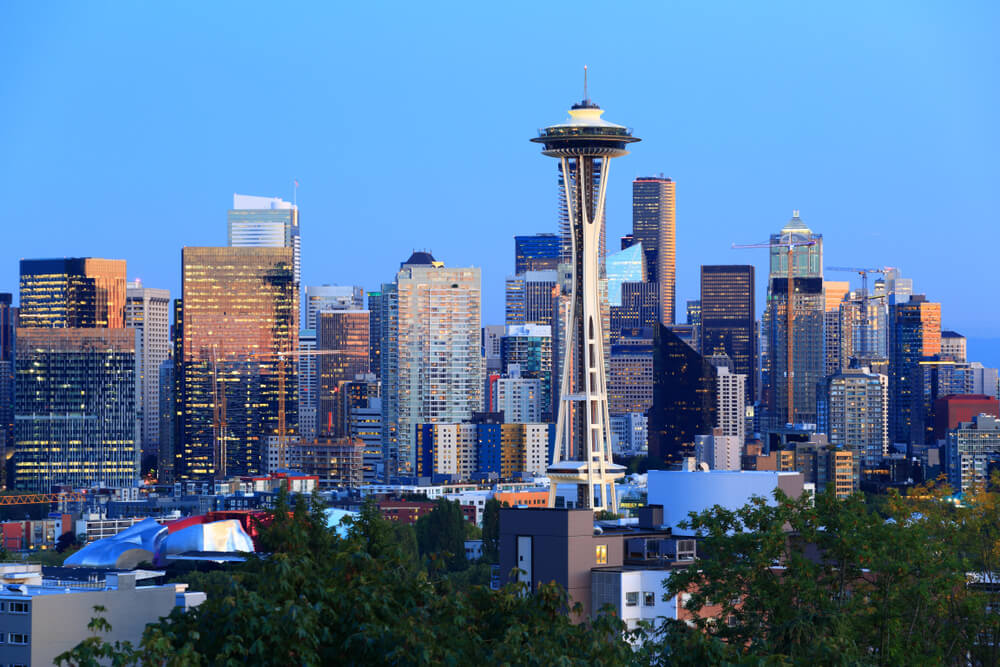 Towering skyscrapers, an abundance of tree-filled parks, and quirky entrepreneurial neighborhoods, Seattle is a great city for first-time travelers. It's the largest city in the Pacific Northwest, and there's something here for everyone from food festivals to local art exhibitions.
Seattle is also a modern and progressive city, so exploring on your own wouldn't seem unusual; in fact, you'll blend right in. As for the mountains, there's plenty nearby! Both Olympic National Park and Mount Rainier National Park are nearby and have some stunning landscapes to explore.
The best part?
The city has a lovely low crime rate in comparison to other American cities.
3 Quick Facts:
Seattle is the birthplace of Starbucks, the world's largest coffee chain.
Seattle was the first city in the United States to have police on bicycles.
The largest man-made island in the United States is Seattle's Harbor Island.
2. San Francisco, USA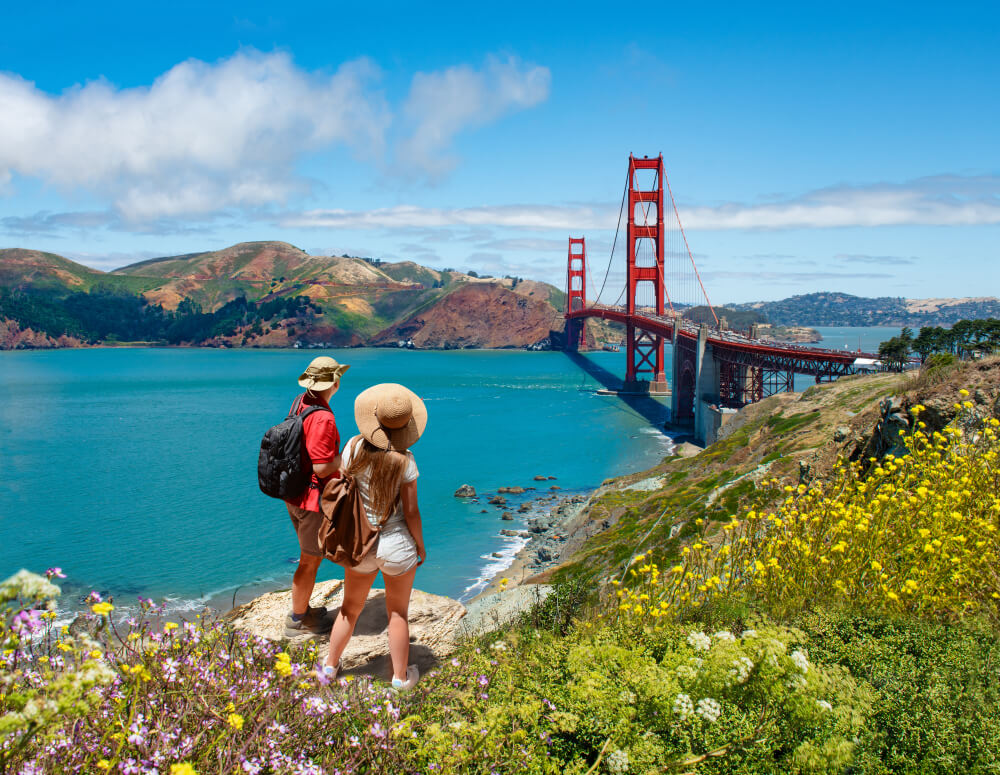 When it comes to the best cities to travel in the US, San Francisco ranks pretty highly. San Francisco's easy-to-use transport system, low violent crime rate, and abundance of open spaces to explore, make it a popular destination with the travel community. There's plenty to do here for everyone, including enjoying a bike ride over the Golden Gate Bridge, relaxing in the Japanese Tea Garden, taking a guided tour of Alcatraz, and shopping for a bargain at the markets of Chinatown.
San Francisco is also a photographer's paradise with much more than the iconic Golden Gate Bridge shot to inspire the snap happy. And the best part, getting around is easy with the Bay Area Rapid Transit.
3 Quick Facts:
Denim jeans were invented here in 1873 when Levi Strauss moved to the city.
San Francisco's Bay Area is home to over 7 million residents!
San Francisco is home to the largest Chinatown outside of Asia.
3. Charleston, South Carolina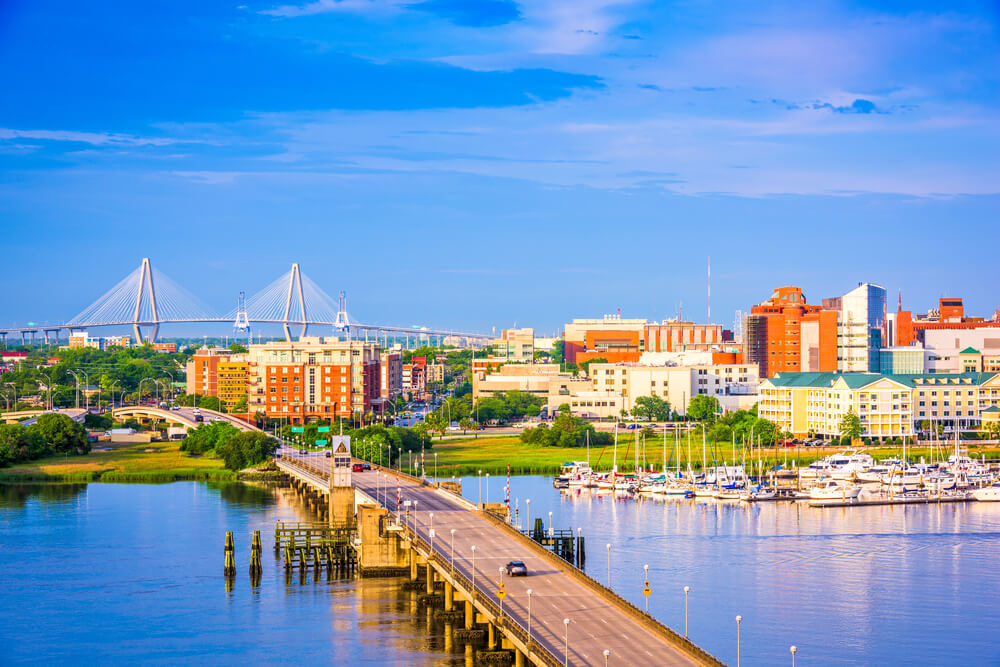 If you're into southern food, art history, and impressive architecture look no further than Charleston. This charming city is home to smiling locals, colorful buildings, and a string of craft breweries!
It's also a great destination for those interested in the history of the civil war. Visit Fort Sumter where the first shots were fired, or take a look around the Daughters of the Confederacy museum.
Whether you want to sunbathe on the beach or sip tea at the Charleston Tea Plantation, this South Carolina city is easy to navigate and a joy to explore on your own. Finish your day with an oyster roast and a glass of wine and you will be one happy camper.
Charleston has a low crime rate, so you can feel safe when you are traveling around.
3 Quick Facts:
North America's longest cable-stayed bridge is found in Charleston and spans across the harbor connecting the city with Mount Pleasant.
Charleston was the fourth largest city in colonial America!
The first golf club in America was founded in the city in 1787.
4. Portland, Oregon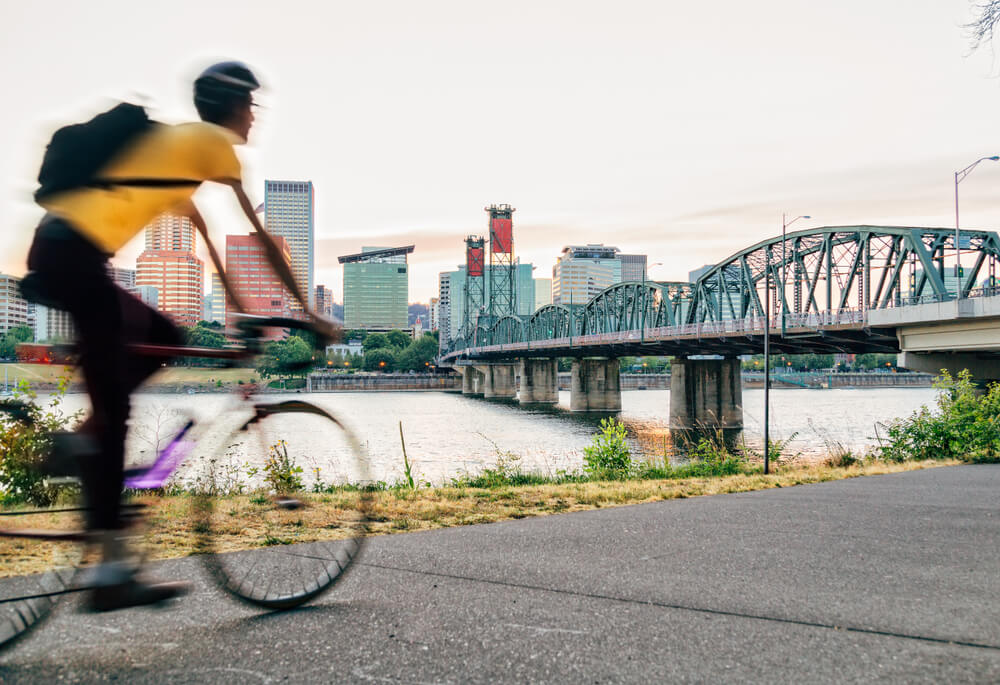 Portland is a big city with small-town charm! As one of the hippest cities in the United States, it's bursting with culture and character. From second-hand bookstores to indie bars and breweries, there's a little something for everyone in Portland.
The city hosts a number of food events and street festivals throughout the year, which are a great way for travelers to get involved in the local culture.
Or, if sport's more your thing, watch the Portland Trail Blazers shoot some hoops or get out of the city to explore either of the huge national forests to Portland's east, or Clatsop State Forest to the west.
3 Quick Facts:
Portland is one of two American cities to have a dormant volcano within its city limits.
The city holds an annual World Naked Bike Ride that's become a talked-about tradition!
The city is home to the world's smallest park which measures just 2.5 feet in diameter.
5. Austin, Texas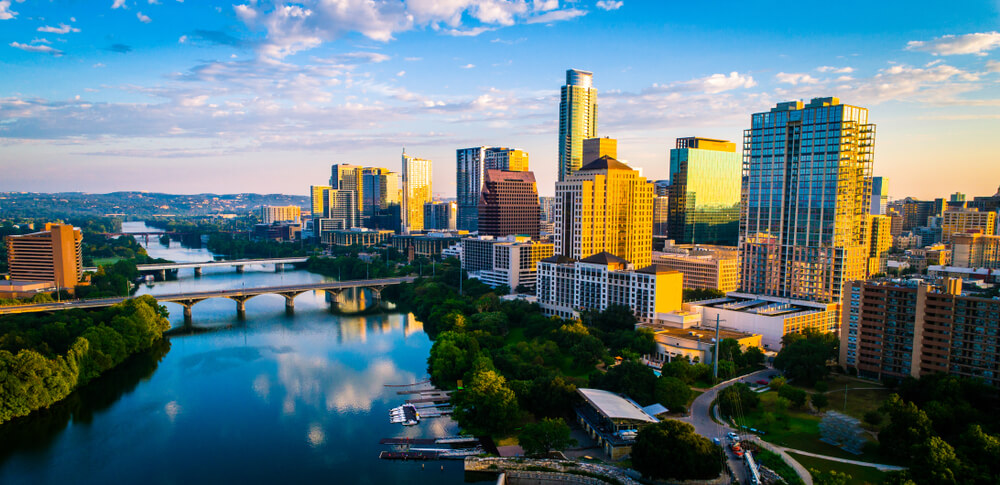 Austin, Texas, has quickly become one of the popular and most visited cities in America with a low crime rate.
Despite the speed at which the population is growing, Austin's vibe is fun, open and friendly, and there's plenty to do. Take a tour around the State Capitol Building, check out the LBJ Presidential Library or spend the day shopping on South Congress.
There's always something going on all year round. Whether that's a string of food trucks feeding the crowds, or new street art going up on the Baylor Street Art Wall, Austin has a real buzz about it that shouldn't be missed.
3 Quick Facts:
No need to pack your swimsuit - Austin is home to the only nude beach in all of Texas.
Austin is one of the sunniest cities in America, on average the capital of Texas enjoys 300 days of sunshine!
Breakfast tacos are one of the most eaten dishes across the city.
6. Louisville, Kentucky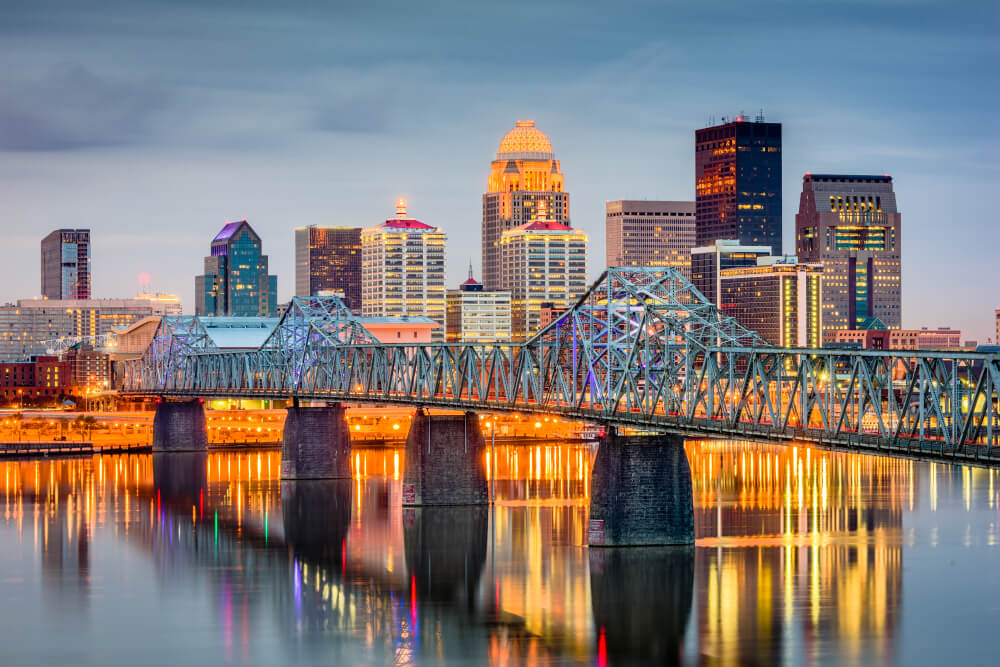 Louisville is a lively Kentucky city known for its NuLu neighborhood and Bourbon. But there's more to the town than following a booze trail!
Head to Old Louisville, and you'll soak up the rich history and impressive architecture, or perhaps you'd prefer to enjoy a picnic on the waterfront in downtown Louisville.
For more contrasts and diversity, you could choose to catch a performance at the Louisville Palace, a huge and stunning theatre in downtown Louisville that hosts a wide of performances from musicals to orchestras, or maybe educate yourself on horse racing and check out the Kentucky Derby Museum.
Either way, the home of KFC welcomes travelers with open arms, including those looking to explore! It's super LGBTQ friendly, and commuters will also enjoy how affordable Louisville is, which is always important when there's nobody to split the bill with!
3 Quick Facts:
95% of the world's bourbon is produced in Kentucky… bottoms up!
Kentucky welcomes tourists with open arms as the industry contributes to a third of the city's revenue.
Over 100,000 Mint Juleps are served at the Kentucky Derby each year.
7. Washington D.C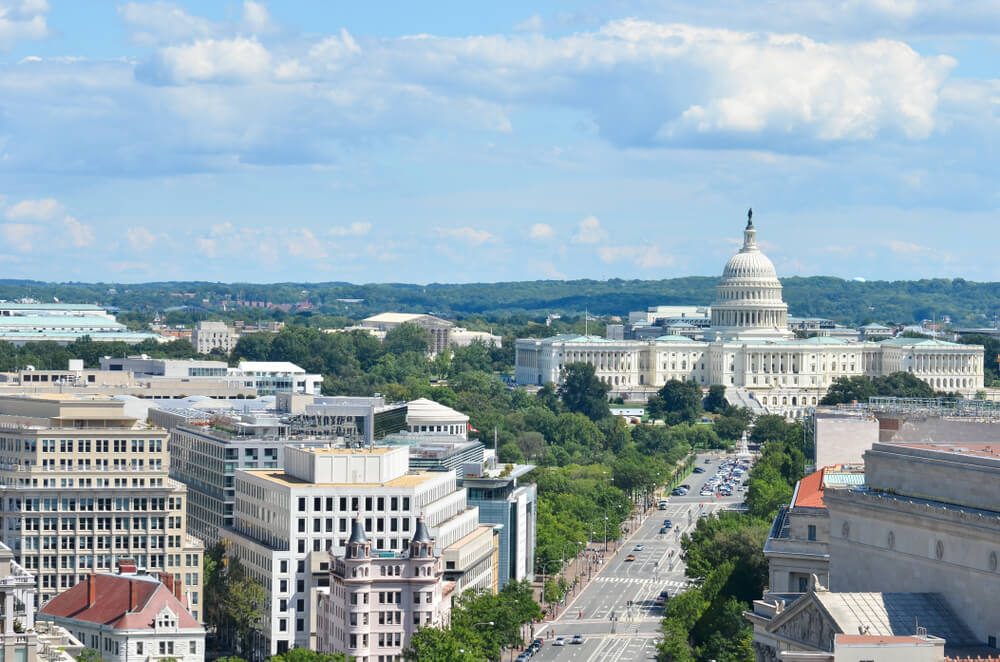 Washington DC is the kind of city that travelers flock to in abundance because the variety of things to do is enough to keep any busy body entertained!
It has so much to offer in the downtown area, and the art-filled galleries and museums are must-visit spots
Almost anything that can be done alone can be done as a group in the capital, including touring the Smithsonian Museum, riding a segway around town, and enjoying a movie in the park on the National Mall.
It is the political capital, so expect to see public demonstrations, security organizations, and authority vehicles. But stick to the safe tourist areas of Northwest D.C, National Mall, Downtown, Capitol Hill, and Arlington, and you'll have nothing to worry about.
3 Quick Facts:
The city uses letters for streets traveling east to west, but J Street is missing!
DC's metro is the second busiest metro system in the United States.
All roads in the city lead to the Capitol Building.
8. San Diego, California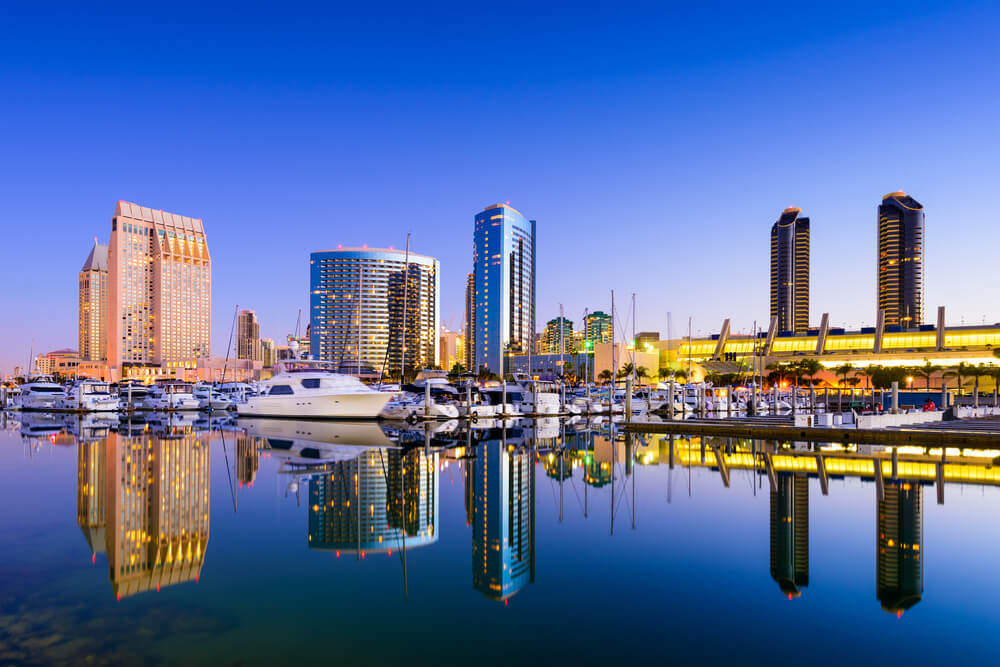 Balboa Park, Embarcadero harbor front, and the USS Midway Museum are just some of San Diego's best talking points, but did you know the city's crime rate is 15% lower than the national average?
In my humble opinion, San Diego is one of the best US cities for visiting. Why? Because the laid-back nature of the city means you can blend in, sit back, and enjoy some good old-fashioned people-watching.
When it comes to dining out, the city's hospitality makes it easy to do so. Whether you want to grab a burger at the bar and watch a game or enjoy an award-winning burrito in a funky restaurant, you'll never even feel awkward dining on your own.
3 Quick Facts:
The Hotel Del is the country's largest wooden structure. The property is over 128 years old and you'll find it on the beachfront.
Fallbrook in San Diego is the Avocado capital of the world and an Avocado Festival takes place here every year.
Ronald Reagan (while still being the governor of California) was the first person to drive across the Coronado bridge in 1969.
9. Nashville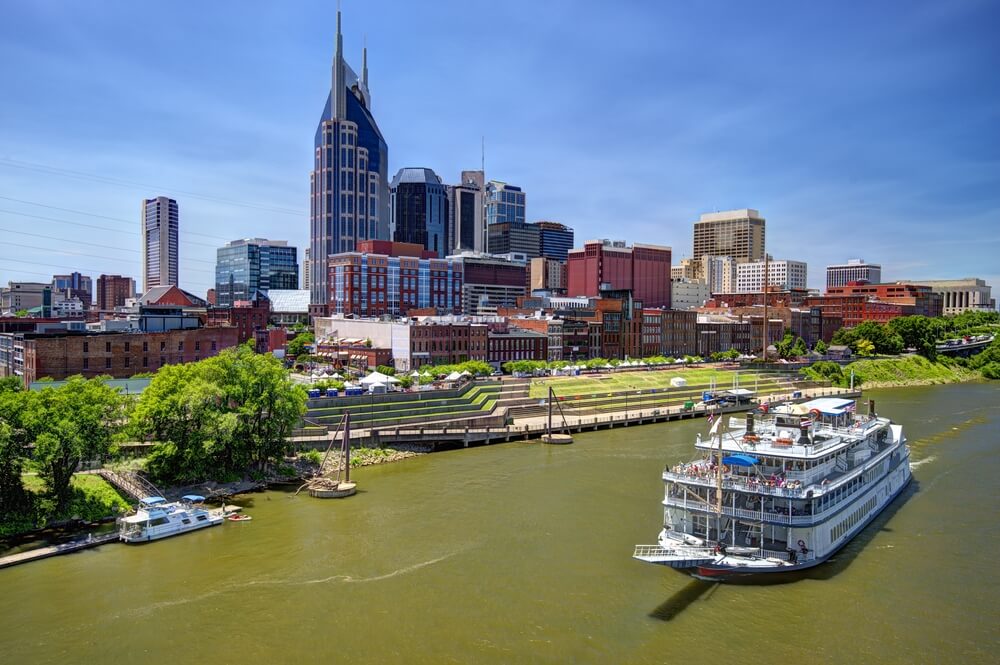 Honky-tonks, boutique stores, and live music every hour of the day characterize Nashville, the jewel of the South. But how safe is it for guests and travelers?
Downtown Nashville, like most downtown districts, can be a little wild at night, but that's only because you'll find the majority of the bars here! Head out of the tourist traps, and you'll find a charming city with a lot to offer. 12 South is a particularly fun neighborhood home to art galleries and family-owned ice cream shops that are well worth visiting.
3 Quick Facts:
The city is home to the world's largest songwriter's festival. Over 350 songwriters perform original works at the Tin Pan South festival!
The city's Centennial Park is home to the only replica of the Greek Parthenon.
Elvis Presley recorded over 200 songs at Nashville's historic RCA Studio B.
10. Florida Keys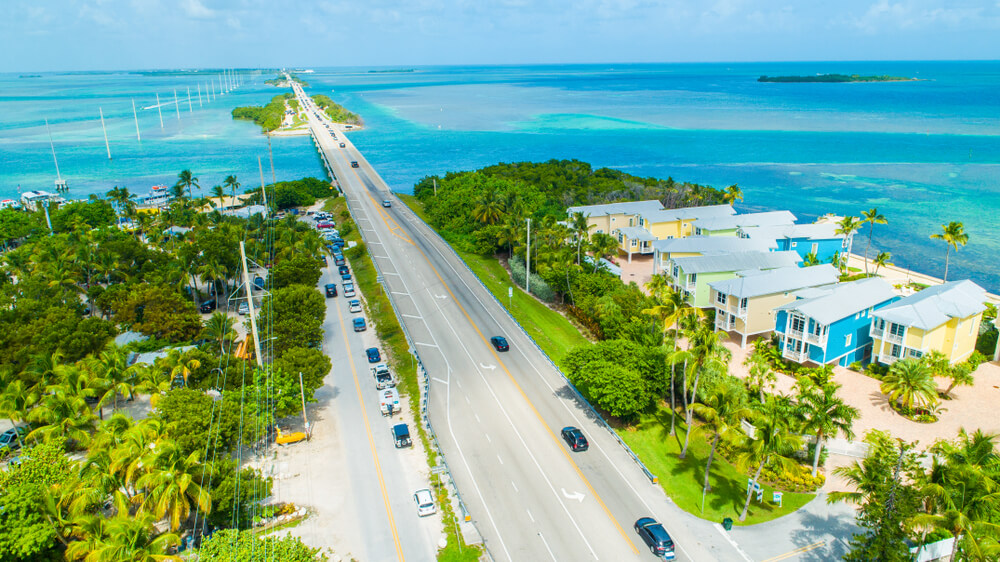 Picture this - island-hopping your way down a tropical archipelago with the sun shining and the wind in your hair, not a care in the world and no-one to answer to...
The sprawling islands that make up the Florida Keys offer travelers just that! Add endless amounts of Key Lime pie and a couple of scuba dive excursions, and you're living the dream.
The pastel architecture of Key West will capture your heart during the day, while the bars and clubs will liven up your life at night.
But if you're less interested in nightlife, when it comes to picking which island to enjoy on your own, I'd recommend Islamorada. It's super quaint and is often used as a filming location thanks to its beautiful surroundings and hospitable locals!
3 Quick Facts:
There are over 800 keys in total, stretching over 180 miles of land!
Before the arrival of Europeans, the Florida Keys were inhabited by Tequesta and Calusa Native Americans.
Key Largo is regarded as the Dive Capital of the World and is home to America's first underwater preserve.
11. Moab, Utah
Moab has always been a popular destination amongst the travel community as it's a place where you just want to be amidst nature!
The region's most spectacular highlights include Arches National Park and Canyonlands National Park. At both, you can enjoy endless hiking and biking excursions surrounded by impressive geology and incredible rock formations. There's also kayaking and rock climbing to be had if you can find someone to team up with.
One thing to note about travel in Moab is that you'll likely need your own vehicle and a good GPS system. If you're tackling remote hikes, make sure somebody knows your route and pack plenty of water!
Take the lesser known trails to get away from the crowds and then relax with a beer at the Moab Brewery in the evening.
3 Quick Facts:
Moab is home to the insanely stunning Arches National Park and Canyonlands National Park.
The name 'Moab' comes from an ancient Biblical Kingdom.
Moab is a mountain biking mecca home to the Slickrock Bike Trail; one of the most technically challenging bike trails in the world!
12. Boulder, Colorado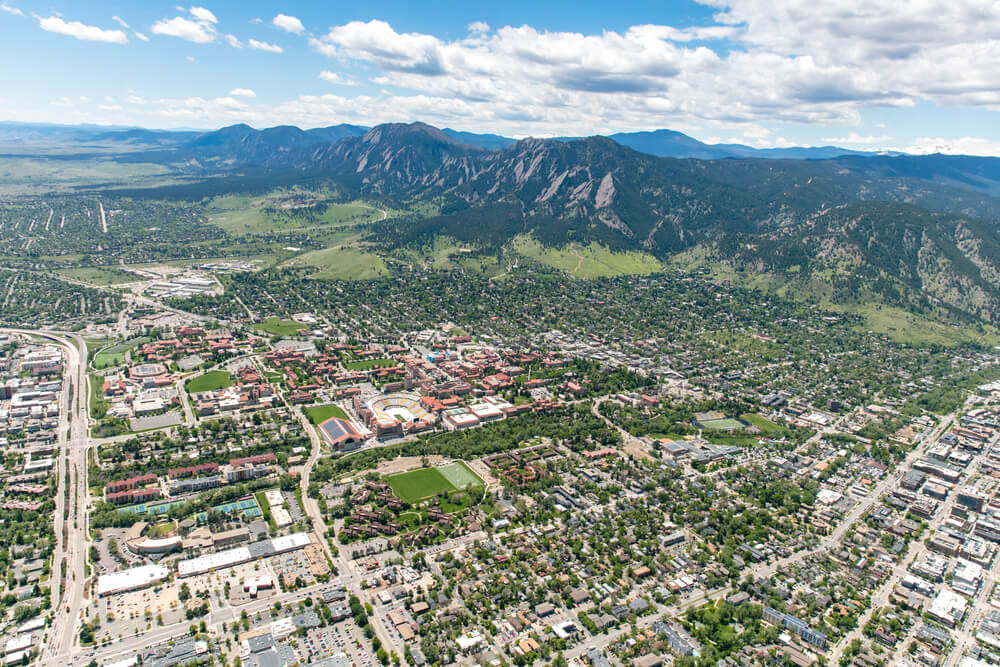 Boulder is safe, stunning, and easy to explore on foot. What more could you want? Explore the likes of Pearl Street in Downtown and enjoy a spot of shopping, grab lunch at the Farmers Market, and brush up on the local history of Boulder all before taking to the mountains on an epic hiking adventure!
Did someone say hiking...?
There are dozens of trails departing from downtown, so if you're not looking to rent a car, you can still strap your boots on and enjoy a decent hike. Most importantly, the trails departing from downtown tend to be popular, so you'll likely never be on your own… unless you want to be.
When you've had your fill of hiking, take a brewery tour and you might just find some drinking buddies for the evening or decide to check out some live music, of which there is plenty!
3 Quick Facts:
Boulder has more used bookstores per capita than any other city in the country!
Boulder was given the title of the 'Happiest City in the US' by National Geographic in 2017.
There are over 20 local microbreweries in the city, plus some big breweries including Coors and Anheuser-Busch.
13. New Orleans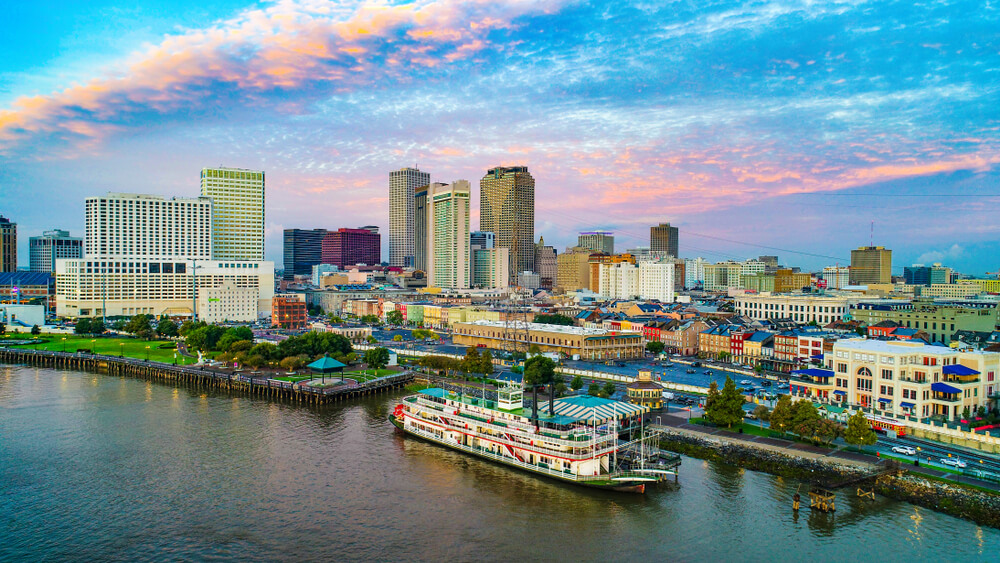 New Orleans might be famous for the clichés found down Bourbon Street, but there's a lot more to the city than drinking and beignets! As a traveler, you can say no to the clichés without upsetting anyone (it's a very friendly place!) and embark on a trip packed with history and culture!
But as well as being friendly, it's also very safe. Take a stroll down Magazine Street and shop from the boutique stores. Or, visit the Jazz Museum and enjoy the performances. If you are lucky, you might catch the Annual Jazz fest, one of the major draw cards of New Orleans, arguably the music hub of the country.
On a tight budget?
Why not join a free walking tour of the city and get to know the layout? Or join a workout class with the locals at City Park? When it comes to dining, plenty of restaurants in New Orleans allow you to eat at the bar so you can relax and blend in with the crowds.
3 Quick Facts:
New Orleans is known to be the place where voodoo was introduced to the US!
The city is home to the highest number of historic districts in the country.
New Orleans is credited as the birthplace of jazz music and creole cuisine.
14. New York City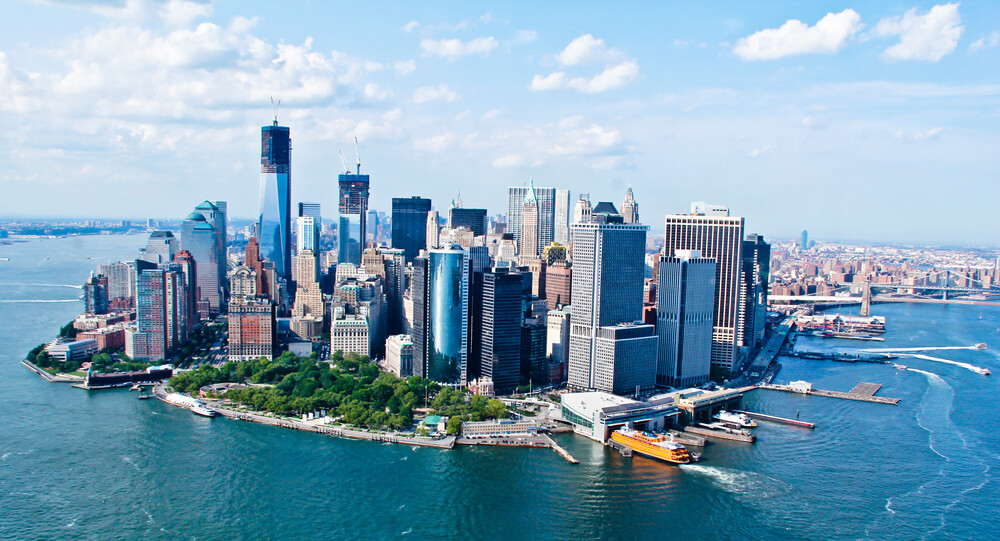 With a population of 1.6 million on Manhattan island alone, you'll surely never feel genuinely on your own in New York! If you've already explored the city with friends, it's the kind of place that you could visit 1,000 times and still wouldn't have explored it all. Better yet, New York's efficient transport system makes exploring on a budget an absolute breeze.
Mostly New York City is safe for tourists, but there are some neighborhoods to avoid.
As for neighborhoods, well, there's plenty to choose from. Some favorites are the quirky and artsy ABC City, the elegant Brooklyn Heights, and the upmarket Chelsea, brimming with art galleries and architecture. Take your pick!
As for entertainment, you've got a higher chance of getting a good seat at the theatre. Make sure you sign up for the Broadway Lottery to be in with a chance of bagging discount tickets.
I don't want to repeat myself, but New York could possibly be one of the best US cities to travel to!
3 Quick Facts:
More than 800 languages are spoken in NYC, making it one of the most linguistically diverse cities in the world.
Oysters were so popular in NYC in the 19th century that the shells were used to pave Pearl Street.
The first pizzeria in the United States opened in New York in 1895.
15. Santa Fe, New Mexico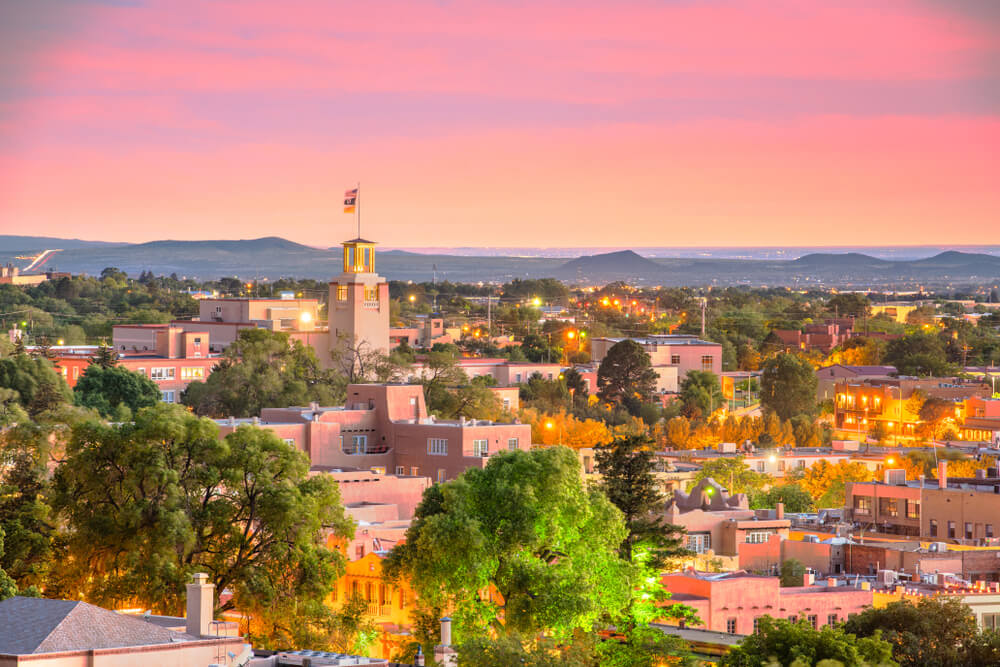 Travel in New Mexico offers an exhilarating way to enjoy the southwestern region of the United States and soak up the rural landscape that comes with it.
Santa Fe, New Mexico's capital, is a popular starting point. Get ready to soak up Spanish colonial churches, Native American artwork, and the surrounding forest-covered mountains!
The city itself is easy to get around on foot, but if you decide to hire a car, there are also plenty of easy day trips within reach. Check out some nearby pueblos or get a spa treatment at the hot springs.
As for travel safety, crime rates in Santa Fe are no different from most American cities, but the one thing you should look out for is altitude sickness!
3 Quick Facts:
Santa Fe is the oldest capital city in the United States and was established in 1607.
Santa Fe is America's first UNESCO-designated Creative City and is home to one of the largest art markets in the country.
The Santa Fe Margarita Trail includes 45 different margaritas, each of which has been designed for the trail
Summary
There you have it, a comprehensive list of the best places to travel to in the United States! From coast to coast, and everything in between (we're talking about you, Boulder).