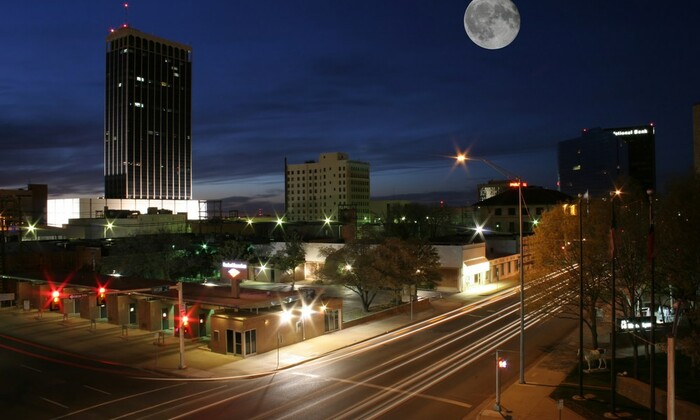 There is a reason Texas population growth rate is increasing year by year, and the US Census Bureau extrapolated that it is at a rate of 1,000 people per day. According to WalletHub, Texas is the second most diverse city in the US, and it has the most amazing State and sports culture.
A common saying in Texas is "everything's bigger in Texas". You can say that for the richer landscape, the variety of climates, and unfortunately, for the crime rate as well. There are safe and dangerous areas, and the best bet would be to have a good sense of the necessary precautions.
Top 10 Most Dangerous Cities in Texas
Here are the worst places to live in Texas!
1. Bellmead
This North Texas city accounts for a total of 10,159 people who seem to have scavenger hunting as their go-to activity. It is northeast of Waco and is one of 30 Most Dangerous Cities in the US. It was placed at 10th on the Most Dangerous list in 2017 by SafeWise, having 10.1 violent crimes per 1,000 people and 110.5 property crimes at the time.
Bellmead dropped from the 6th rank of the Most Dangerous list in 2016 to 10th in 2017. But by 2018, violent crimes increased. Residents back then became exposed to a 1 in 4 chance of being a victim of theft or arson. The current crime trend of 2019 has a violent crime of 9.1 for every 1,000 people.
The safest exercises in this city are walking and riding, and they can be done by visitors or residents. Some hotels are recommended for city guests who would retire for the night, especially women traveling alone, although this city is safe at night. Uber rides or public transits are safe and cash thefts are uncommon.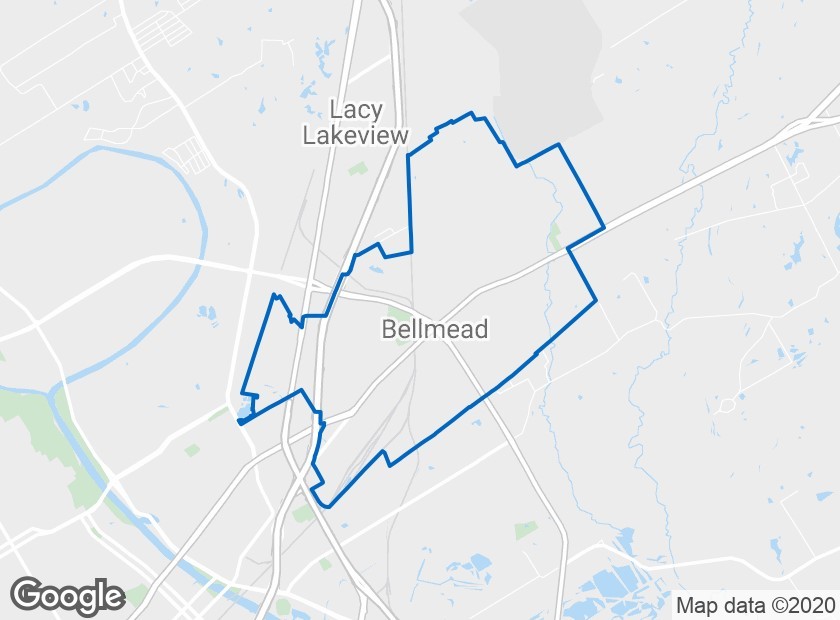 Read: https://www.areavibes.com/bellmead-tx/crime/
2. Humble
This former 20th-century oil boomtown in Southeast Texas, 50 miles inland from the Gulf Coast, has a population of 15,569 people. For many years in a row, Humble has been reported in the list of Most Dangerous Cities in Texas. From an FBI data compilation by SafeWise in 2017, Humble got the 12th spot on the list of Most Dangerous City in the US, with 9.53 violent crimes for every 1,000 residents, and 107.54 property crimes per 1,000.
Currently, in 2019, the number of violent incidents was 152 with a crime rate of 9.4 for every 1,000 population, Robbery being the top on the list. The year rounded with a total of 1,762 crimes, with a rate of 109.8. Over the years, crime in Humble has been observed to have increased by 9% even with police intervention.
Movements around the city on bikes, cars, or simply by foot, are found to be safe at any time of the day except odd hours after midnight. The city tends to be quiet and spooky then. Females traveling alone can be assured of safety in this city at daytime. Barely any scare of pickpockets, so it is not unsafe to take bulky cash for spending about. Public transportation also tends to be of good report.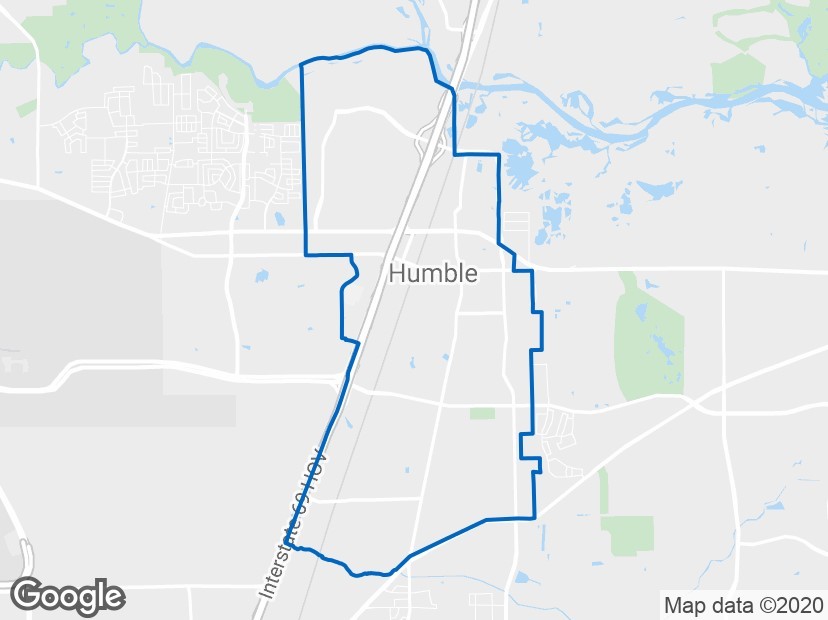 Read: https://www.areavibes.com/humble-tx/crime/
3. Amarillo
Known for its infamous steak challenge, popular theatres, and art shows, Amarillo has the 14th highest population in all cities in Texas with 197,570 people. As far as crime goes, Amarillo comes on the radar, more prominent in the Northeast quadrant. From the FBI crime statistics in 2014, it ranked the fifth for the Most Dangerous Cities in Texas. This was the wholesome report. Separately, it fell as the 3rd highest in crime and was the 14th lowest in terms of police investment.
By 2015, it moved a slot forward to becoming the sixth dangerous city. Additionally, with the highest case of reported rape incidents in the State, at 84.9 per 100,000. Some studies by LawnStarter based on the 2019 FBI data, came up with a "Danger index" for each state. Here, Amarillo found its way back as the fifth in the Top Ten Most Dangerous Cities in Texas.
Not only concerning violent/ property crimes, but gangs have also been of concern in Amarillo. The Tangos, Aryan Circle, and a lot more rile up the city violently. Hence, utmost attention is given to driving or walking around in later evenings. Daytimes are relatively safe and women can easily travel solo without care. Public transport is safe and handling of cash too.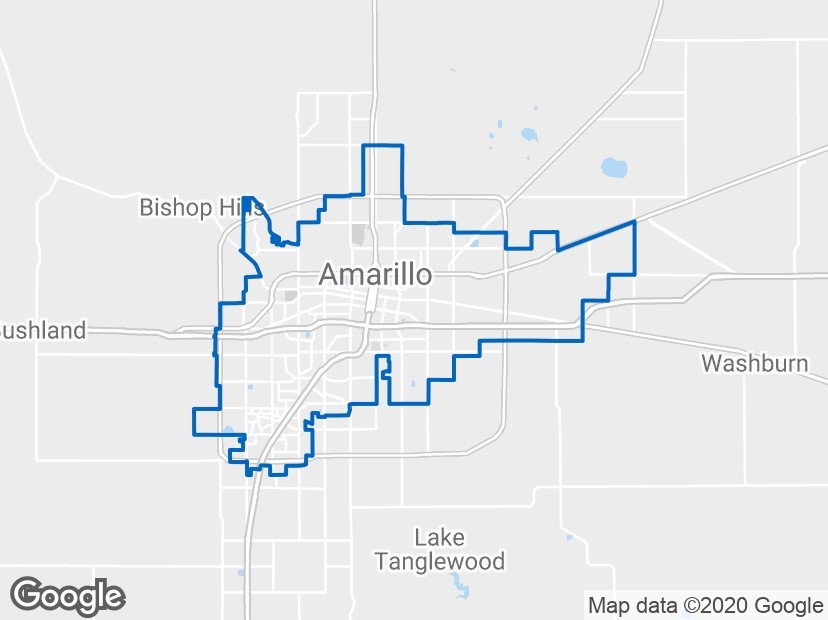 Read: https://www.areavibes.com/amarillo-tx/crime/
4. Houston
This city in Texas comes with its own unique Southern identity. The motto is "Don't Mess with Texas". Houston is an extremely culturally diverse city and the fourth largest in the US with 2,325,502 people.
Texas Monthly reported this city to have not only the highest violent crime incidents but the highest crime rate in Texas. It ranked fourth in SafeWise's 2019 Most Dangerous City in the US. And in that year 2019, the violent crime incidents reported were 24,330 with a rate of 10.4 per 1,000 residents, Assault having over 55% of reported incidents. Property crime incidents of 95,926, with a rate of 41.2 and theft occupying about 70% of the cases even with the police presence across the city.
When exploring the city, there are quite some crime-ridden areas which combine to make this city one of the worst cities to live in Texas. Few include Sunnyside, and neighborhoods around McGowen and Dowling St. intersection. Caution needs to be taken during visitation/ travel, otherwise, women solo travelers will have it unsafe. Attention should also be given while in public rides and watch out that valuables and personal items or cash are not snatched.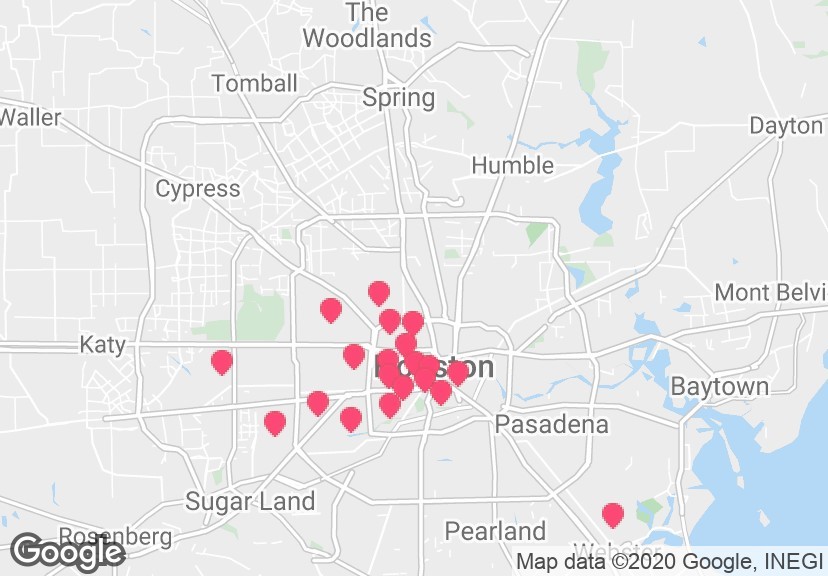 Read: https://www.neighborhoodscout.com/tx/houston/crime
5. Beaumont
Quietly known as the Golden Triangle, located east of Houston, this city has a population of 118,428 people. This place has a crime that is a shocker. From the FBI crime report released in 2018, it disclosed that Beaumont's violent crime surpassed that of Houston. It had 13 murder incidents, 99 rapes, the highest in all Dangerous Cities list in all Dangerous Cities list, 359 robberies, and 798 aggravated assaults. It had also the highest murder rate according to Texas Monthly report, the seventh for sexual assaults, and generally, the third rank in all violent crimes per capita regardless of the police presence.
This placed Beaumont as the third Most Dangerous City in Texas by a Houston law firm study. Residents in this part of Texas have a 1 in 22 chance of being a crime victim. Late-night movement around the city, thus, is a thing of concern. Day times are usually safer for both men and women travelers.
With the report of high rapes, ladies are encouraged to move within companies in unfamiliar neighborhoods. Public rides are safe, but cases of pickpockets exist so it is best to keep cash where can be seen at all times.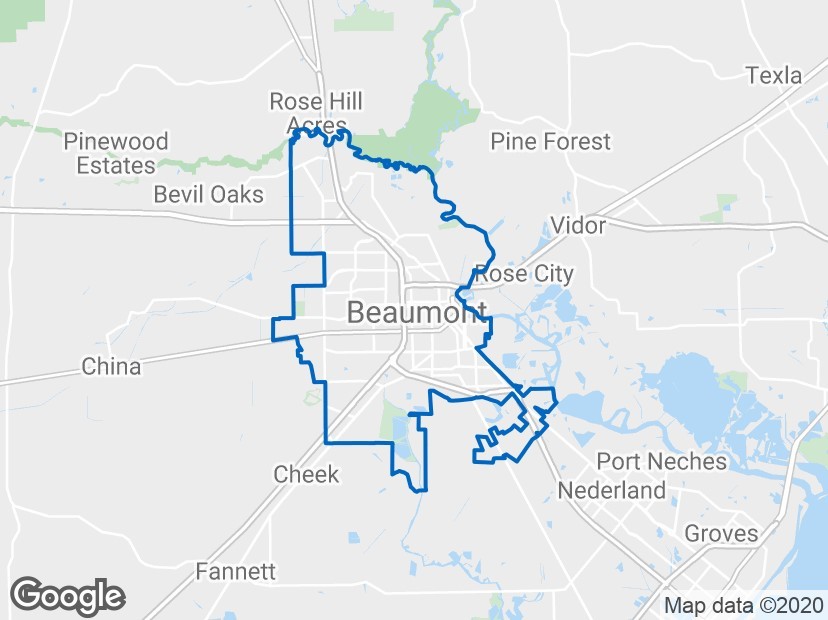 Read: https://www.areavibes.com/beaumont-tx/crime/
6. Odessa
A city with a population of 120,568 people, this West Texas town is remembered for its cowboy culture and spirit. The crime in this city is something from the 20th century. Odessa was the State's Most Dangerous City in 1983 after an analysis of the FBI Uniform Crime Report. Here, homicides jumped from 22.5 murders per 100,000 residents in 1981 to the top of the list in 1982.
Currently, Odessa falls as one of the Top 25 Dangerous cities with violent crime trending at 1,105 incidents of 9.1 rate, and property crime 3,056 at 25.3 rates.
As far as strolls and sightseeing go, this city has good walkability. Daytime and night time being safe for any gender. Still, being on the alert is the best safety measure, especially with regards to theft of personal items and cash robbery which is slightly common here. Public transportation though is safe.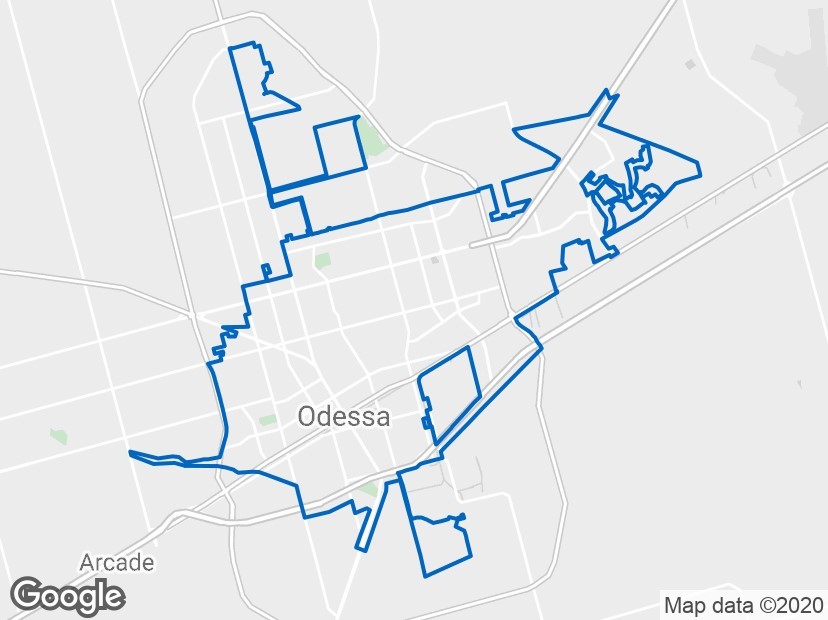 Read: https://www.neighborhoodscout.com/tx/odessa/crime
7. Lubbock
This city harbors 255,885 of the US population, and constantly growing. It increased by 8.6% from 2011 to 2017, moving from 233,610 to 253,888. The diverse economy and low cost of living keep up the attraction of this city. However, high crime does not.
In records, Lubbock has appeared in lists with regards to high crime. Such as, in 2011, Forbes reported Lubbock as the sixth Most Dangerous city with 808 violent crimes for every 100,000 residents in 2010. 685 aggravated assaults per 100,000 people, when the estimated rate in the US was 252.3.
A study tied Lubbock with Killeen as the 7th most dangerous city in Texas in 2014, while TexasPoliceNews in an article in 2015 listed Lubbock as the sixth. Recent 2018 FBI Crime report also placed Lubbock 6th out of Texas cities for violent crime. Particular attention is needed while moving about neighborhoods in this city, although relatively safe even for women. Night walks are usually discouraged except in groups. Petty crimes are high even in public rides so chain up wallets and purses.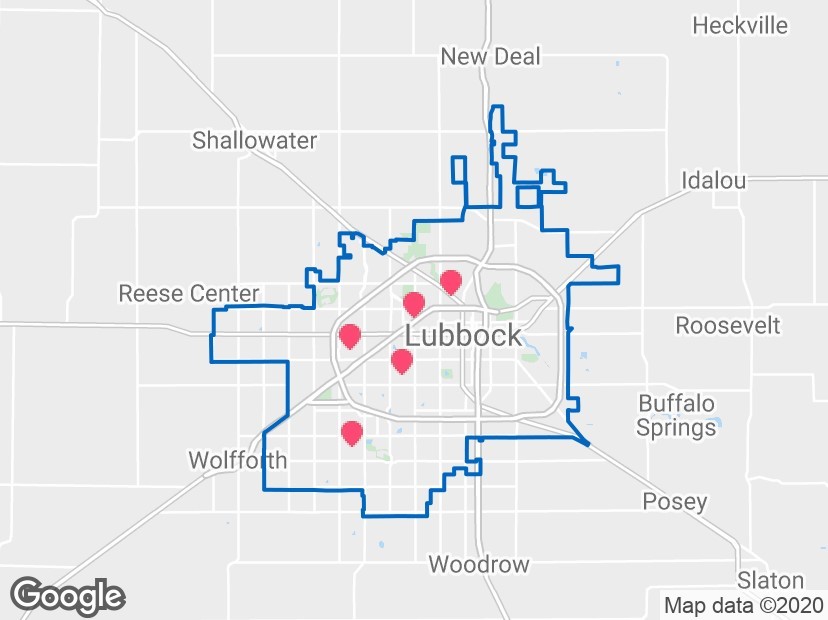 Read: https://www.neighborhoodscout.com/tx/lubbock/crime
8. Dallas
This northeastern city is the third most populated city in Texas with 1,345,047 inhabitants. This city has impressive skyscrapers and sceneries, but the crime is so high that it is rated higher than over 90% of US' Cities.
Violent crime has been on the rise since 2014, even ranking as the thirteenth Most Dangerous City in the US by SafeWise in 2019. The total reported violent crime incidents was 10,441 with a crime rate of 7.7 per 1,000 residents. Lucky enough the police presence in the city is solid.
There are certain places to avoid when moving around Dallas neighborhoods. There are the Northwest Dallas, West and South Dallas, and then certain areas in Wolf Creek, and Cedar Crest. Asides from these concerns, the city is safe for even single traveling women.
Pickpockets in Dallas abound and they steal purses from handbags and pockets. Goes without saying, guard your belongings as one would guard one's gold. Public transportation, asides presence of petty theft, is free from crime.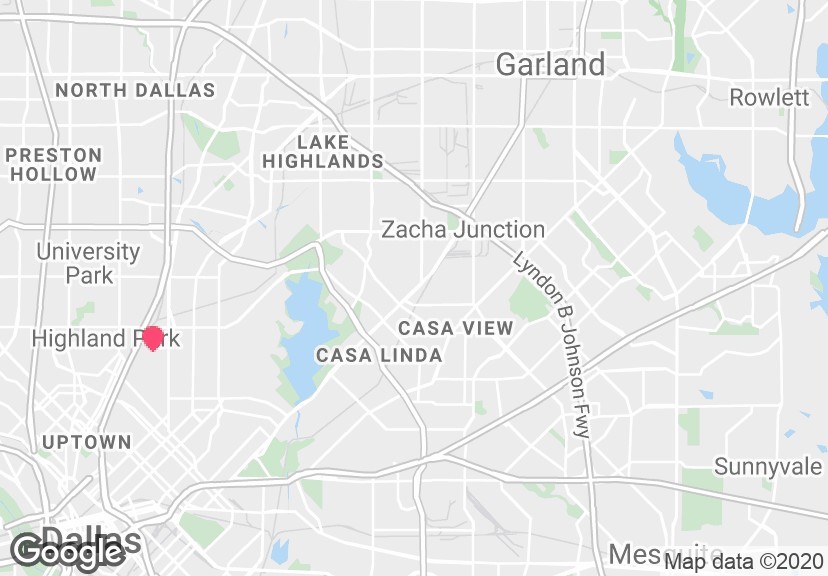 Read: https://www.neighborhoodscout.com/tx/dallas/crime
9. Texarkana
The population in this North Texas city is 37,389 with livability considered excellent. The crime rates are 78% greater than the Texas average and 101% greater than the national average. SafeWise, in 2019, graded this city as the Most Dangerous City in the US. It recorded a violent crime rate of 420 for every 100,000 people based on the FBI's Crime Report.
While this city may have sufficient police crew for patrolling, residents believe the crime can be curtailed further. Exploring the city can be safely executed at any time, and women can travel around solo with no fear of crime. Public transportation is safe also, with barely any scare of cash theft.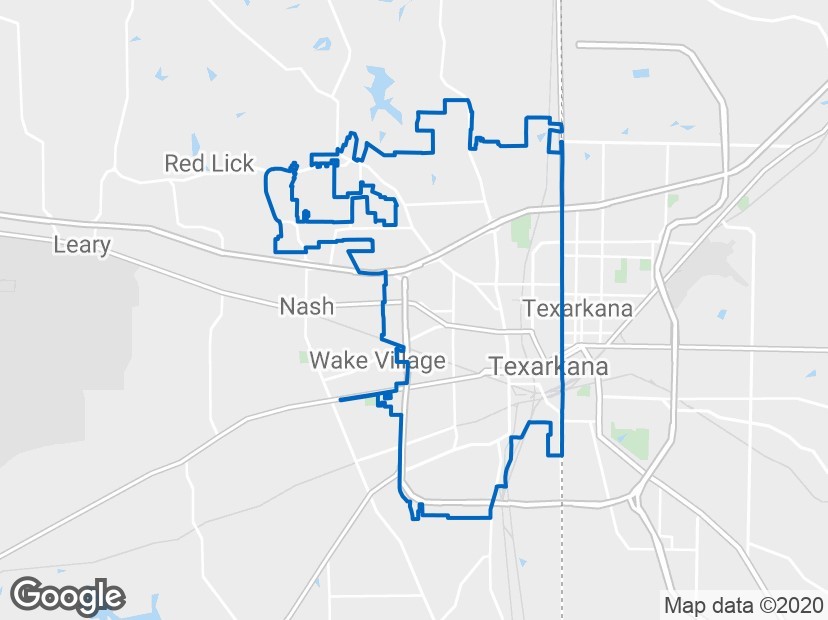 Read: https://www.areavibes.com/texarkana-tx/crime/
10. Alamo
This city that bears the nickname "Land of Two Summers" has 19,021 people occupying it. It has a crime rate of 53.7 for every 1,000 population. For the violent crime incidents, Assault takes the highest reported cases and for property crimes, theft by far surpasses all other cases by over 80%.
Viewing this city is possible at day times and equally night times as the security by the police patrolling officers are firm. Women that travel alone still find no reason to feel unsafe. There are slight concerns with petty theft so purses with cash should be strapped to self at all times.
Public transportation has no safety concerns. In Alamo, you have a 1 in 19 chance of being a crime victim.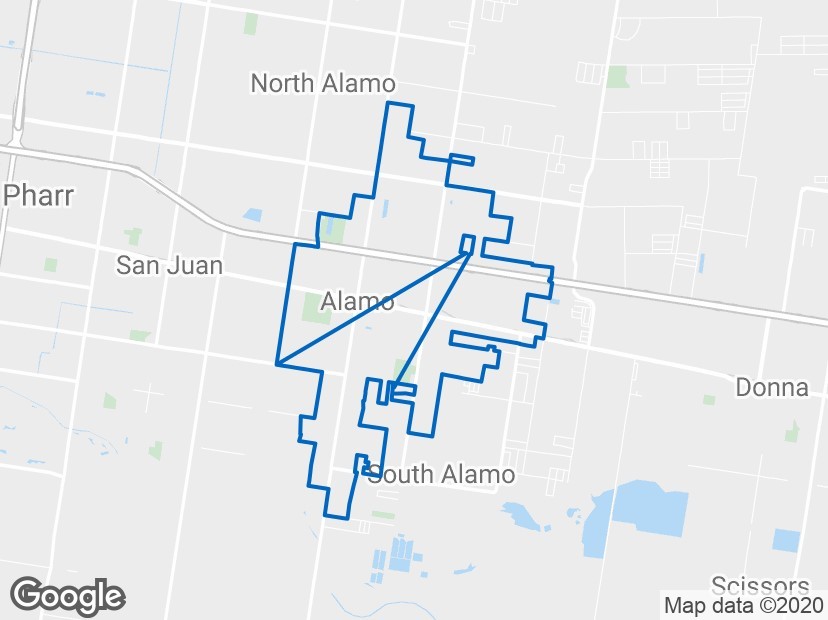 Read: https://www.areavibes.com/alamo-tx/crime/
Crime Situation in Texas
At the end of 2019, Texas crime rate by city was 27.7. The total number of crime incidents amounted to 797,357 with violent crime 117,927 and property crime 679,430. Assault stayed the violent crime with the most number of reported cases just as Theft came out with an outrageous number of cases for property crimes.
Conclusion
Texas is a fairly safe state that does have the worst of Cities. Evidentially a progressive city, crime rate keeps declining as fast as the population grows. Since crime exists in all places and it is only common to witness certain crimes in certain large cities, the best form of protection will be to exercise common caution and street smartness.