California has bits of everything. From the most diverse environments in the world (desert, valley, volcanic, tundra), the grandest waterfalls, one of the most unique natural phenomenon in the world (Sailing Stones) to the birthplace of fast food.
This city, though home to around 12% of the U.S. population, is also the ground for roughly 14% of all violent crimes. As with most large cities, crime is spread across the neighborhoods. There are high crime areas, and then there are the not-so-dangerous parts and surrounding areas. To avoid high crime areas to stay safe, here are the top ten dangerous cities in California.
Top 10 Most Dangerous Cities in California
So, what is the most dangerous city in California?
1. San Bernardino
In 2019, a comparison by Wallethub of 150 most populated cities identified San Bernardino as the most dangerous city in California. In fact, one of the worst cities in California. This city of 214,581 population had the record of the most murders in California, with 9.67 murders per 100,000 residents in the first half of 2018, the similar rate in 2017. There were 11,920 reported crime incidents in 2019 where 9,014 were property crimes evenly spread across theft, burglary, and vehicle theft. The city is said to be prone to thieves or druggies that stagger through to case homes for a robbery plan, or panhandle. The police visibility in this city is very uncertain to conclude, however exploring on bikes or foot is safe, and there is safety reputation for the hotels around.
San Berdu, as fondly termed, has areas that are not the safest at night, but the north end by Cajon H.S. has some police living there, so it's quite secured. If you don't walk around with the impression of having bundles of cash on you, and you don't leave valuable items in the car seat area (and keep it locked), you will have no safety risk.
One's chance of being a crime victim in San Bernardino is 1 in 19.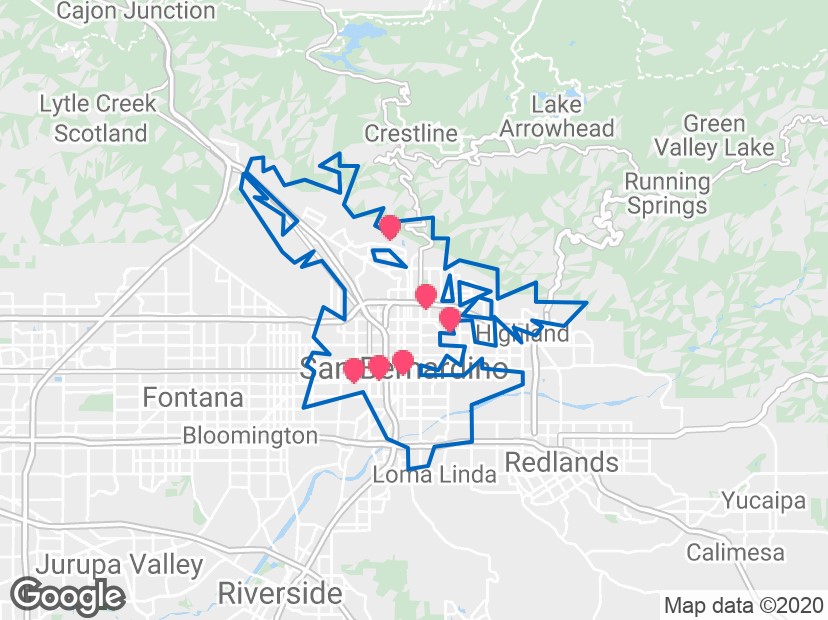 2. Emeryville
This two-times record-holding Top 3 Most Dangerous City in America (2016 & 2017 by Safewise) has a crime rate of 543% greater than the California average. If asked, "What is the most dangerous city in the bay area?" almost two decades ago Emeryville was one of the worst areas of the bay. It had intense crime rates and homeless camps all around. The police response in this city of 11,111 population has been top-notch over the years greatly improving the crime level especially on the north side of the 40th. But the closer South to the Home Depot, the more dangerous it gets.
Residents warn against Denny's which is perceived as an open-air sex trafficking and drug market. The high crime rate is mostly caused by the abundance of property crime (car thefts and break-ins) and occasionally attempted burglary.
Walking or biking across neighborhoods is safe but caution should be applied by night time for women traveling alone. The bus transit has no public unsafe record and the city is clear of pickpocketing or mugging so cash handling is pretty safe. The majority of the hotels are recommended for their safety, especially those close to Berkeley.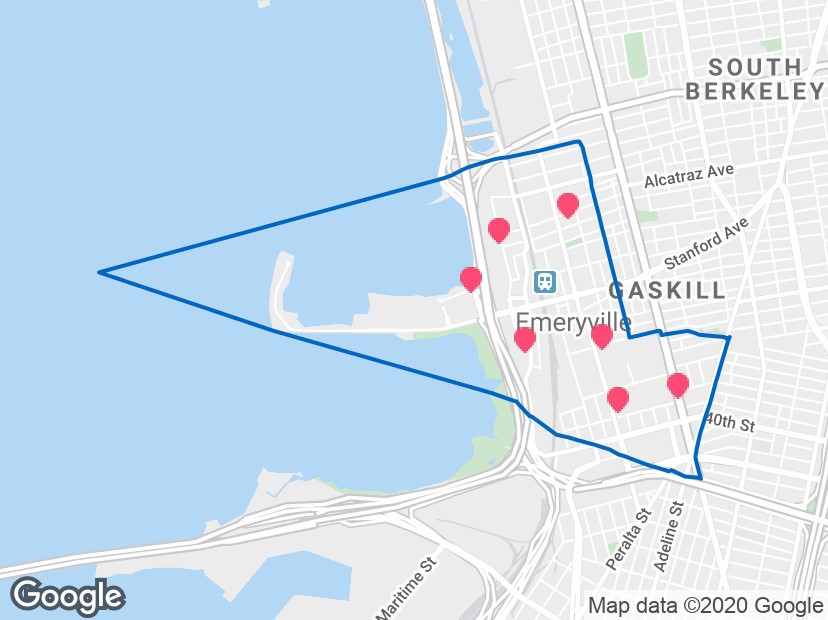 3. Oakland
A racially diverse neighborhood with 412,040 people, Oakland is considered the tenth most dangerous metro city in the US. A move from the eighth category in 2017. It has a crime rate almost four times greater than the national average. Although there was a decrease in violent crime rates between 2016 and 2017, presently the violent crimes are 235% greater than the national average. The city has 6,664 crimes per 100,000 people for which rape has 104.1 incidents, robbery 609.9, and theft with 3,655. On lots of occasions, there are patrolling officers all across but with loads of gang activities and drug trades going on, they get unnoticed.
Walking in the city at daytime has no safety risk, but with the rate of homelessness, you could get uncomfortable being accosted. The dangers at night time could be averted while walking in groups, especially for women travelers. BART transportation is safe, but once you get off, it is easy to get mugged of cash or valuables, as per being a big city. The easy places to avoid for their crimes are East Oakland (close to oracle arena) and West Oakland (close to the port of Oakland).
One in 16 people in Oakland is at risk of falling victim to a crime.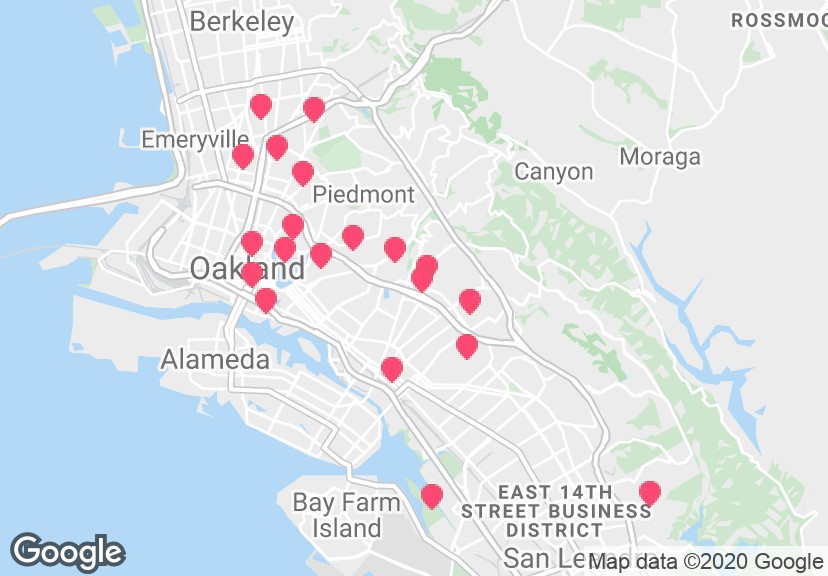 4. Red bluff
Money INC listed this city as the 3rd most crime-ridden city in California in September 2019, displacing cities like San Francisco and Compton. Violent crime rates dived from 578.7 in 2013 to 517.6 in 2014, and then 466.4 in 2015. Picking up again in 2016 at 633. This rate is 2.3 times greater than the U.S. average. The rate has been uprising to date, with property crime the reverse of the trend. The police officers are 1.82 per 1,000 residents against California average of 1.98. An improvement over the years.
From city-data research of California and other state lists, as of July 2020, a total of 114 registered sex offenders living in Red Bluff making a ratio of sex offenders to residents 1 to 125. Although violent crimes are targeted, it is best to explore neighborhoods with a company, especially for female travelers, and never too late into the night. Public transportation is as safe as they come, and petty crimes such as cash thefts are less common. The safety of hotels and motels are hardly conclusive.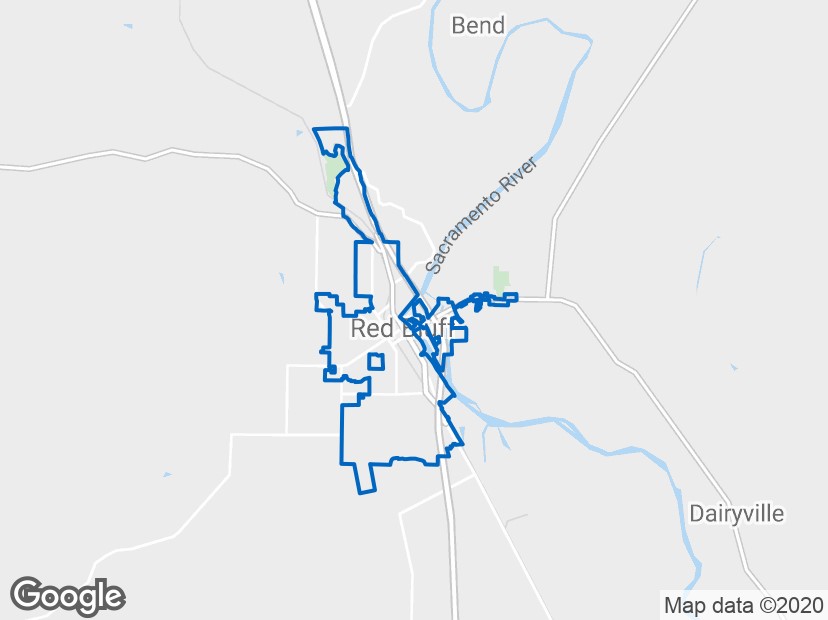 5. Stockton
This city, which was ranked in 2018 by U.S. News as the most racially diverse city in the US, has also been ranked by 24/7 Wall St as the one of the most dangerous cities in California & the tenth most dangerous city in the US. No surprise Stockton has one of the highest crime rates in California being one of the largest populated cities with 301,443 residents. Violent crimes in Stockton are 268% greater than the national average, but property crimes still take the lead. This is not the best place to live in California. A former resident disclosed how unsafe they were as anywhere in Stockton is a risk of stray bullets or gangsters. Even with patrolling officers around the neighborhood, the total crime per 100,000 residents falls as 5,168.
Walking or exploring comes with agitation especially for intensely packed corners at later hours. Female visitors will need to be accompanied. Day time tends to be safe but there is the fear of getting mugged of cash around bus stations. However, incidents are becoming far apart as a crime in Stockton decreases by 1% yearly.
By recommendation, the good neighborhoods are Brookside, Quail Lakes, and definitely the gated communities. The dangerous neighborhoods are Southside regions and Hammer lane areas. The hotels situated close by to Brookside are the ones fairly secured. You have a 1 in 20 chance of being a crime victim in this city.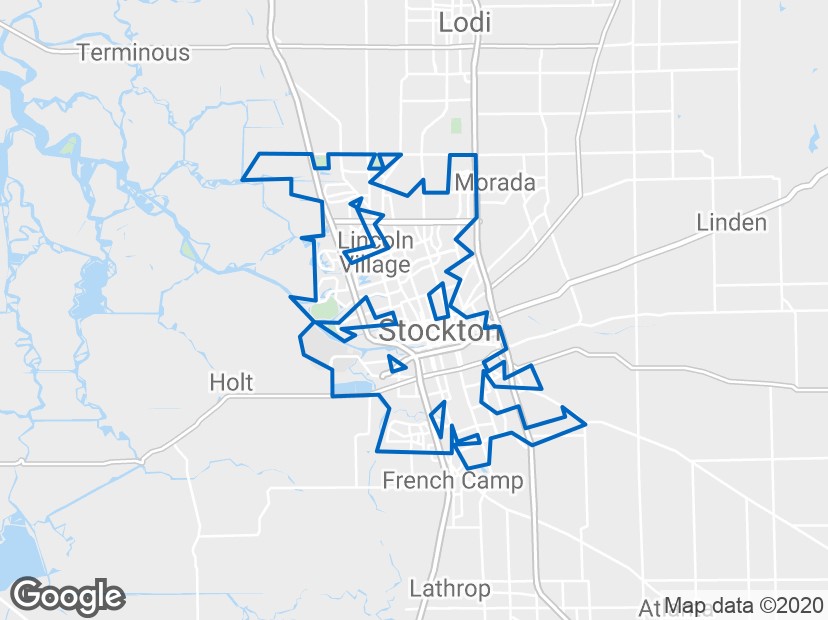 6. Modesto
With a population of 208,512, the crime rate in this city is nearly as much crime as in Oakland, making Modesto not the safest city in California. Sometime in 2012, vehicle theft was especially bad with over 780 incidents per 100,000 residents, the second-worst nationwide. If crime were ranked on a scale of 1 to 100 (low crime to high crime), violent crime would be 46.6 (the US average is 22.7) and property crime, 62.8 (The US average is 35.4). The 2018 crime rate revealed this city's crime as 1.5 times greater than the U.S. average and greater than in 92.3% U.S. cities. The number of homicides, however, decreased by 4, from 2017, settling at 16. Also, Modesto is known by most as a meth lab central.
With these high crime rates, residents, particularly the women, feel unsafe walking alone at night while day time is quite safe with the security of the patrolling officers in this neighborhood. Even as residents recommend walking downtown for its beauty. Handling cash in public areas has no risk. Generally, Modesto is safer than 5% of the cities in the US. Even more nearby hotels come recommended.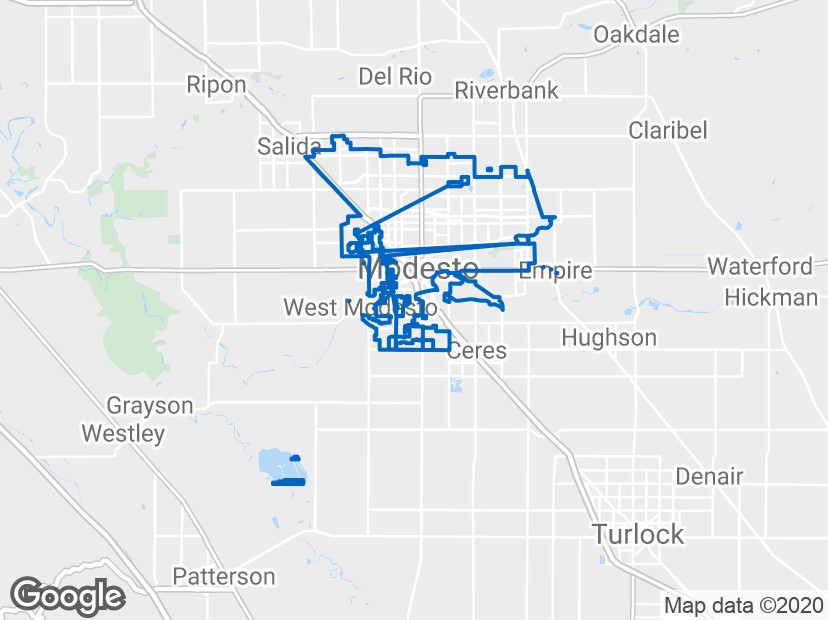 7. Vallejo
This slightly populated city of 119,644 people has a lot of neighborhoods tagged by gang activities and drug trading. In the 1940s, it was recognized as the first drug-ridden city of the Bay Area and speculated as to the murder capital of the state. Easily one of the most violent cities in California, in the 2000s there were a lot of drive-by shootings and house tagging. The Police were considered understaffed because they couldn't see through the 201 Maine St apartments where some people are into weapons and drug trades (BGF), and other crimes that visibly happen.
Vallejo's sketchy areas are right around where 80 & 780 meets, and Discovery Kingdom. Exploring these areas are better performed during the day, and not late at night, particularly if you're a solo woman. South Vallejo is also bad but it is better than close to Magazine St, 5th, and 6th St and Lemon St.
Petty crimes are on the low, so personal valuables, wallets, and cash will remain at position. The hotels in this city, however, have neither good nor bad recommendations.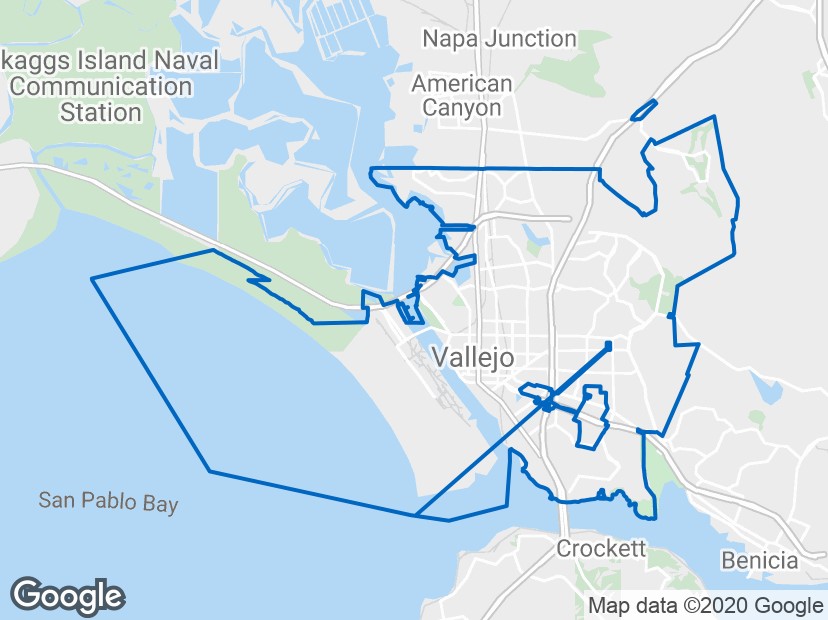 8. Richmond
With a population of 108,303, this city has its bad reputation in check. Before it was greatly improved, high crime existed in poor neighborhoods, murders a weekly occurrence, and drug house operations. Not the safest place to live in California, the total crime per 100,000 residents is 4,865 with 3,922 being property crimes only. The police presence in this city is visible, although over the years crime has increased by 12%. The more dangerous areas are north Richmond, Iron triangle area, and Richmond BART station. There is also San Pablo Ave and it escalates below 23rd St. Hotels along those routes are frowned against.
Exploring across the neighborhoods in this city poses a high risk at night time, especially for visiting travelers and female tourists. Day time, however, has reduced risks as petty crimes are less heard of. Wallets and cash can be carried about with less consciousness as bus transits are also safe. In Richmond, your chance of being a crime victim is 1 in 21.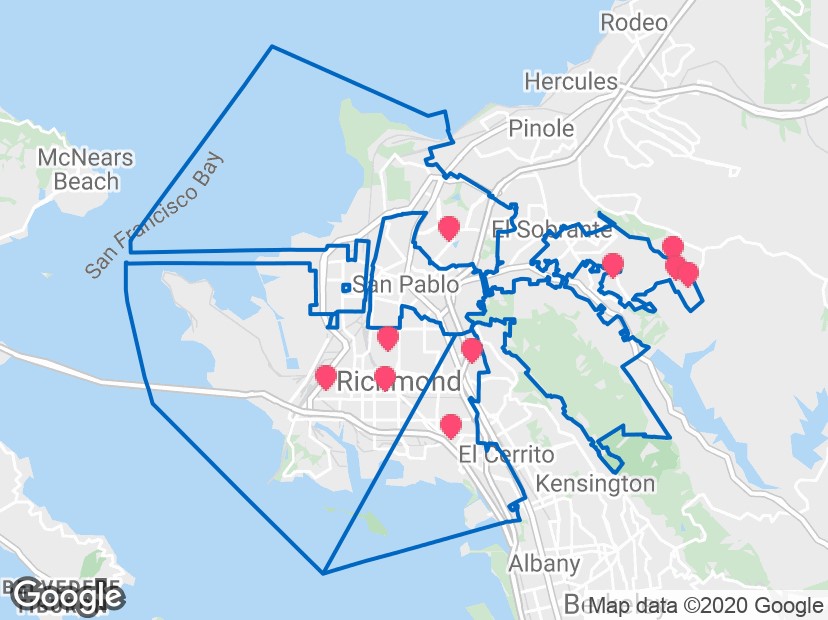 9. Eureka
A small populated city of 11,000 residents has crime rates 120% greater than the California average. From the Redheaded Black Belt website in 2017 on the California report, Eureka was one of the most dangerous and drug-addicted communities in the state. A former resident spoke about the presence of gang-members, hard drug usage, and meth labs hidden in the abundant state parks. As seen, this city happens to be a small one but with the horrors of heroin addiction, more-so now as pot is made legal.
A current resident admitted that the police are actively in sight and do a decent job. However, extreme caution should be taken when walking in or around old-town Eureka, particularly the Eureka inn, as it has high danger levels. Public transit means are fairly safe and valuables like cash should be too. Nighttime strolls for women traveling alone should happen in groups, to avoid being accosted.
Eureka is only safer than 4% of the cities in the US.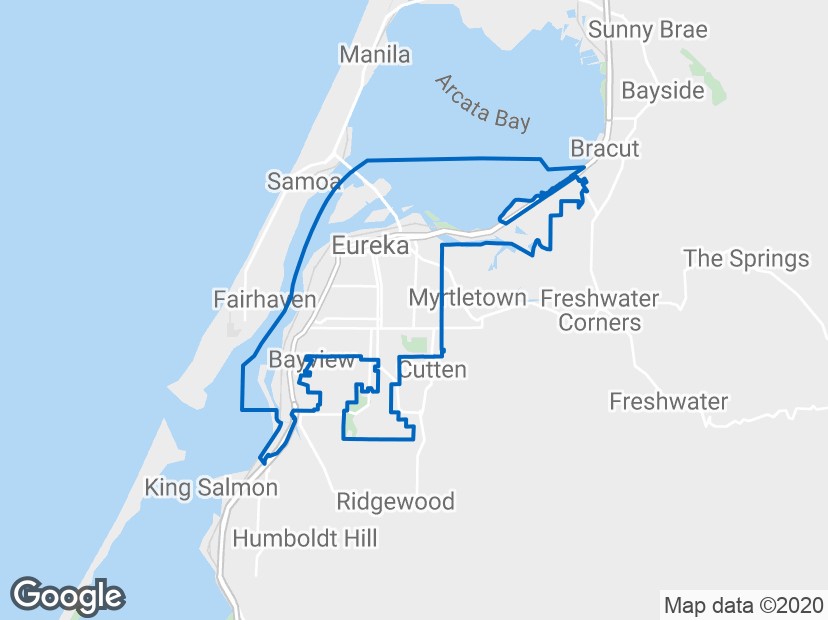 10. Santa Cruz
This city has a population of 63,310 and a significant property crime situation. In 2013, it had the highest property crime rate in California among cities, both the mid-sized and the large. Though local heavy gang activities (the Beach Flats area near the Boardwalk for instance) and drug handling persist, the two most common crimes are car break-ins and bike thefts. Statistically, these are typically the crimes in abundance in Santa Cruz (stolen bikes, backpacks) rather than violent crimes. Residents say it is a "lock-up all you own" type of city.
While trying to keep safe, the advice is to never leave your electronics (cell phones, etc.) in the car to avoid smash and grabs. Especially in public transportation via buses, they should be closely guarded to self. Cash and wallets are prone to be stolen. Recommended by most residents are daytime biking and night time trolling as Santa Cruz is said to be very bike-friendly. The city is safe and coordinated by police officers for those.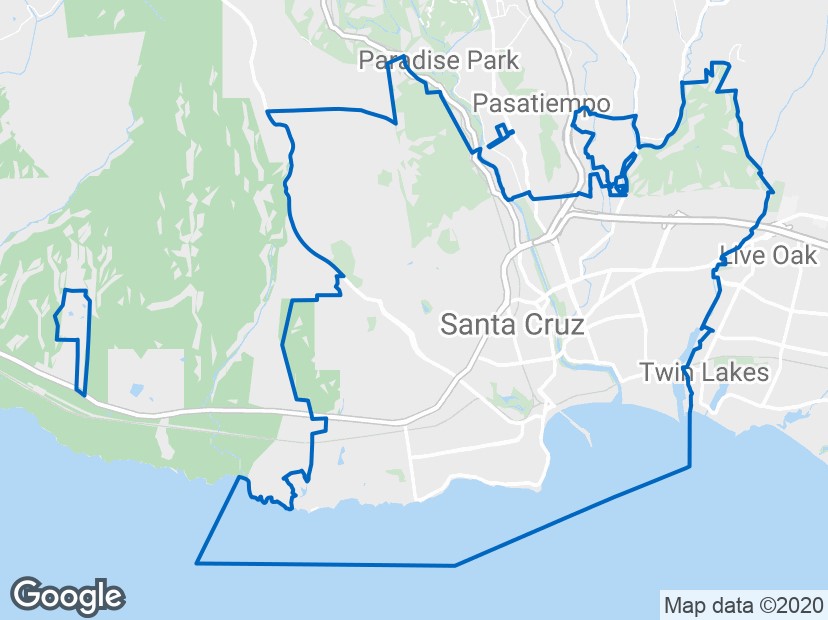 Crime Situation in California
A review of the FBI crime data for 2018 revealed a violent crime rate of 447.4 per 100,000 people in California. This is greater than the national rate of 394 per 100,000 residents, earning California the 16th rank nationwide. This city also had a record of the highest total murder committed across all states in the US as 1,739. The total violent crime was more than 1.2million acts, a decrease of 3.3% in 2017. In 2020 however, the violent crime rate has remained stable with the figures 4.5 incidents per 1,000 residents, similar to last year.
Conclusion
California is the most populous state, and violent crime is agreeably high. The percentage increase for violent crime in California from 1960 to 1980 was 276%. Which declined and later rose in 1992. After then, it has been nothing but a substantial decrease ever since.
This proves that the crime will further decline and California will be that city with the barest minimum crime level. It will further be listed in bucket lists for one of the best experiences of urban lifestyle with the safest of neighborhoods.