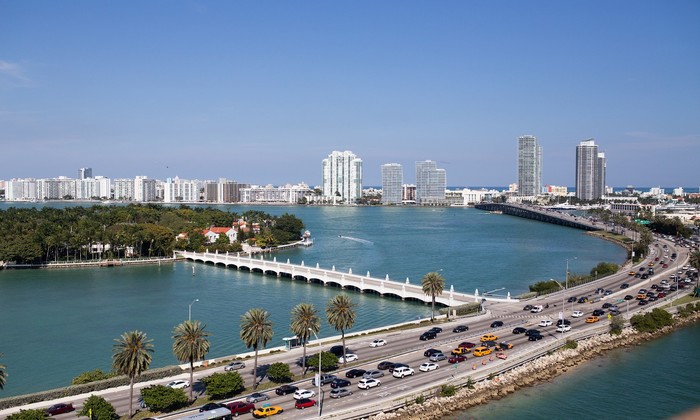 Florida with a population of over 21 million is located in the south-eastern region of the United States. Florida concentrates mostly on tourism. The beaches, the world's renowned theme parks including Disney World and Sea World are its popular tourist attractions. Florida is known for its Latin-American cultural influences, arts scene, and its nightlife.
Florida, like any other part of the country, seems safe but trouble spots remain. Being aware of these spots in the city should be top on one's list. As people explore the beautiful sceneries Florida has got to offer, safety cannot be overemphasized. How safe a city is, is based on its crime rates.
Top 10 Most Dangerous Cities In Florida
Being one of the most populated states in the country, Florida is faced with a lot of problems that come with a lot of people. The most dangerous cities in Florida harbor most of the problems in this state.
The cities with the majority of these problems experience a lot of robberies on its streets in broad daylight. Lots of theft and physical assault take place here. The roads can be quite unsafe either on foot, on a bike, or in a vehicle. People shouldn't be seen in some of these areas after the dark. The top ten most dangerous cities in Florida include;
1. Florida City
This city has 12,076 people residing in it. Florida City seems dangerous and it gets worse as the year goes by. Residents have a 1 in 15 chance of having their personal properties stolen. Assault and theft are quite prevailing in the city. Its violent crime rate is 704 percent more than the average crime rate of the nation. Compared to the previous year's records, a Total crime for Florida City has decreased by 13%. There is a sum of 53,771 sex offenders in the state. This begets a sum of 65 sex offenders in Florida City per 100,000 residents. Out of every 33 residents, there's one chance of being a victim of murder, rape, or robbery. Florida City is barely safer than any city in the United States. This ranks Florida City very high amongst cities with the highest crime rate in Florida. Florida City Police Department enforces laws and sees to the safety of the people in the city.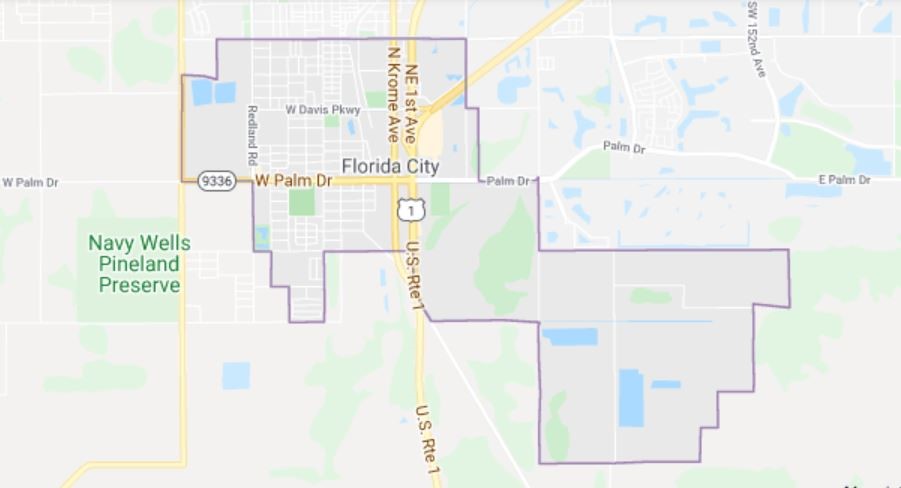 2. Opa-Locka
Opa- Locka is an urban community with an estimated population of 16,125. It is situated in the North-Western area of Miami-Dade County. The city is one of the worst cities in Florida. Opa Locka has very high numbers in terms of violent crime and property crimes.
Violent crimes in Opa-Locka are 6.10 times higher than the violent crimes in Florida in a day. There is a one in nineteen possibilities of becoming a victim of property vandalization and theft. Only 2% of other cities in Florida appear worse than Opa-Locka. More so, this city is safer than 1% of cities in the entire country as it is fast sinking in crime.
Women shouldn't go alone and should certainly avoid the areas at night. They should equally avoid being in less populated streets after the dark. Opa Locka Police Department guards the city and its residents and ensures the crime rates reduce. Crime in Opa-Locka has decreased by 12% by the year.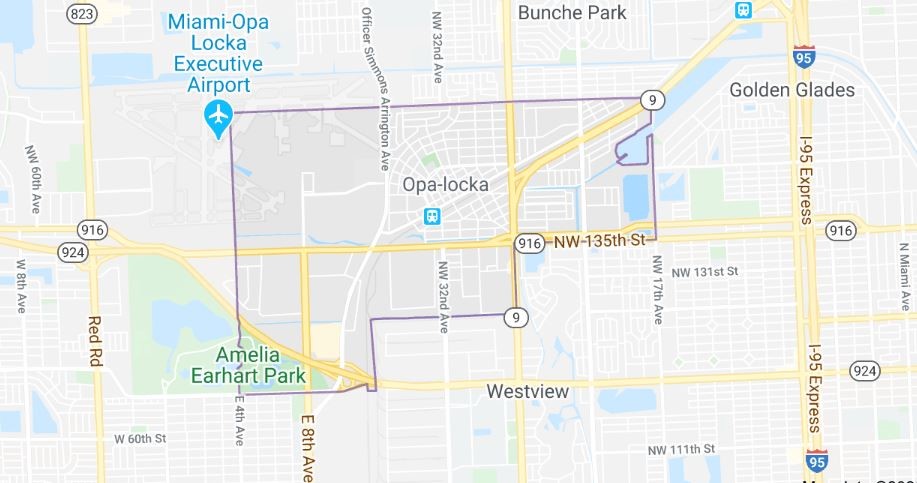 3. Lake City
Living in Lake City, residents already know the parts of the city to avoid. With a population of 12,137 residents, there is 1 in 83 chance of being raped, killed, or robbed in a year. 1 in 15 people stands a chance of being a victim of property-related crime. Living in Lake City, there are one in thirteen odds you can be a victim of crime. There is a total crime of 8,258 per 100,000 people. One has to be extremely careful in Lake city. People here should always lock the door, stay at home after the dark, and ignore strangers.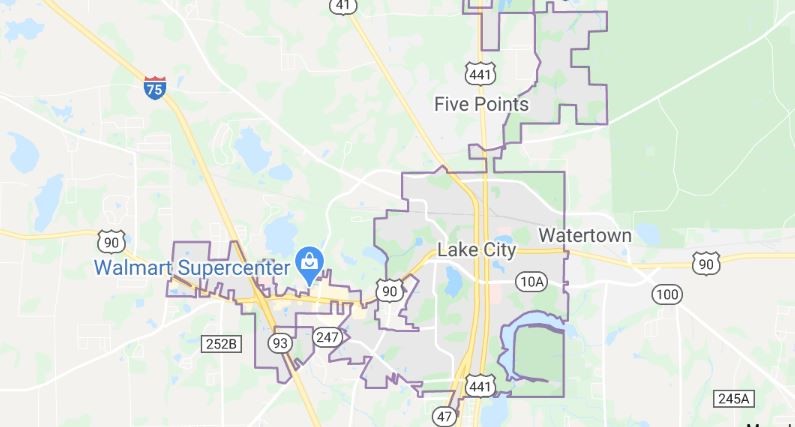 4. Palatka
Palatka is a city with a population of around 10,407 residents. Palatka is safer than only 1% of all the cities in the country. Palatka's crime rates have increased by 11% over the years.
Property crime per 100,000 people is at 5229.1, which is more than thrice the nation's average. Being in Palatka there is a 1 in 15 chance of becoming a victim of murder, robbery, rape, larceny, burglary, and motor vehicle theft.
Palatka Police Department is dedicated to making the city safe and enhancing the quality of life therein.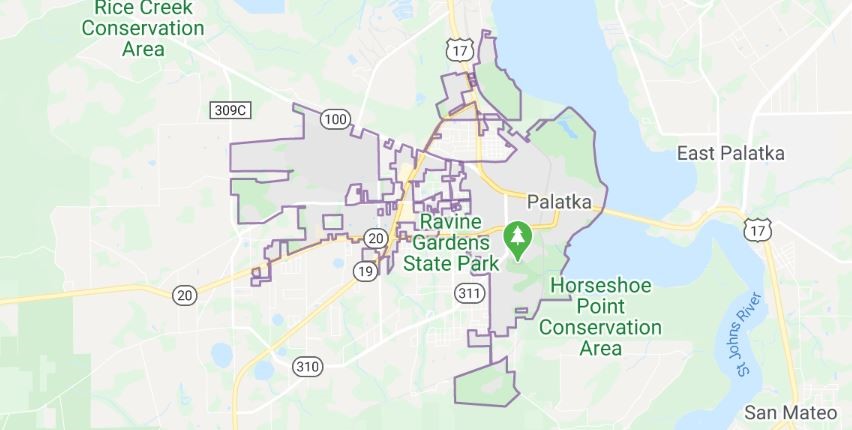 5. Miami Beach
This hotspot has 91,784 people living in it. With the large entry of tourists, property crime occurs more. Theft is a major cause of concern, especially at night.
Miami is quite a safe place for women traveling alone. As long as women take the normal safety measures, the city will appear as safe as any other city. Walking alone at night is not advisable. Miami Beach is crime-ridden and the residents are more prone to robbery and assault.
Public transportation is an unsafe thing to do in the city. People can walk around on foot in Miami Beach. The city is equally considered bike-friendly. Police officers could be seen patrolling the neighborhoods. The Miami Beach Police Department strives to make the City a safe place for tourists and residents.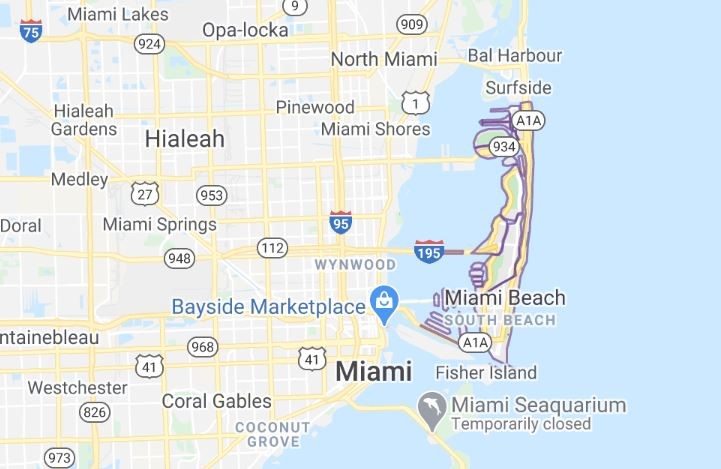 6. Lake Park
Lake Park is a city near North Palm Beach with 8,457 residents. Violence levels here are quite high but property related crimes are higher. The rate at which people could have their properties stolen is 330 percent higher than it could occur in the country.
In this small town, 1 out of 10 people stands to become a victim of crime. The number of total crimes in Lake Park is said to be 4 times more than the national average. Lake Park city is guarded by the Palm Beach Sheriff's Office.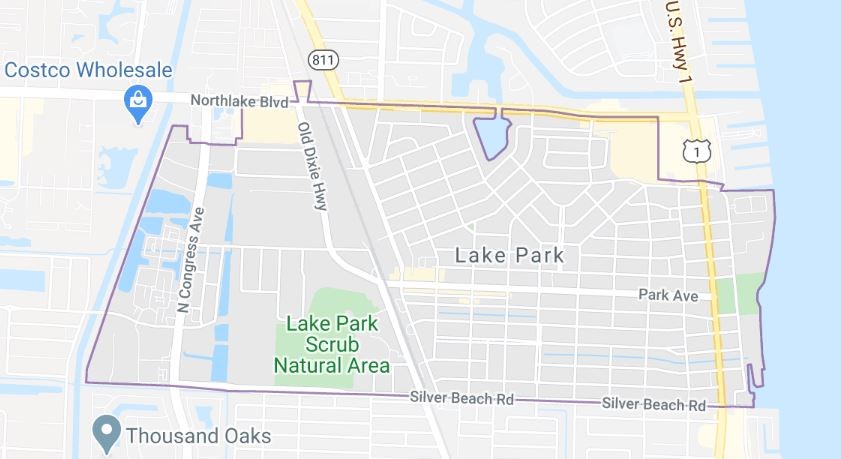 7. Panama City Beach
Property crime is high in Panama City Beach as it is at a total of 7422 per 100,000 people which is higher than the National's average. There's a 1 in 118 chance of being a victim of violence in Panama City Beach. You could be outrightly robbed. The sum of 12,333 people resides in Panama city beach.
PCB is a relatively safe place to be, but you should tread with caution on the streets especially after the dark. People have to be watchful of petty thieves. Women traveling alone might feel safer here than in several other parts of the country. There are still chances of being raped or assaulted.
Panama City Beach Police Department has a sole duty to protect people in the city from criminal attack. They help curb the fear of crime and help provide a serene environment for a peaceful living.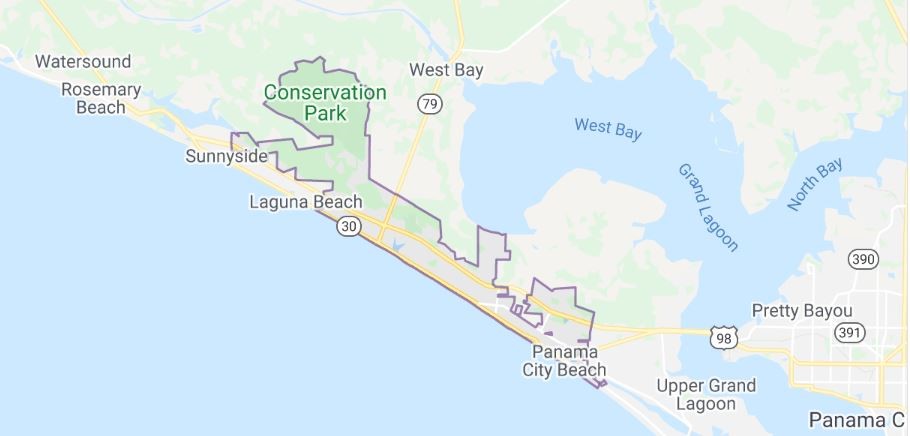 8. Daytona Beach
Daytona Beach, with an estimated population of 64,105 is one of the top 10 most dangerous cities in Florida. Having a total of 764 violent crimes with 8 murders inclusive, the violent crime rate here exceedingly supersedes that of the US. Daytona Beach is a place of tourism. Several tourists become victims of crime here. If you're within Daytona Beach, you have a 1 in 21 chance of having something you own being stolen. Daytona Beach cannot be termed safe at night. It's good to note that crime in the city has decreased by 22percent.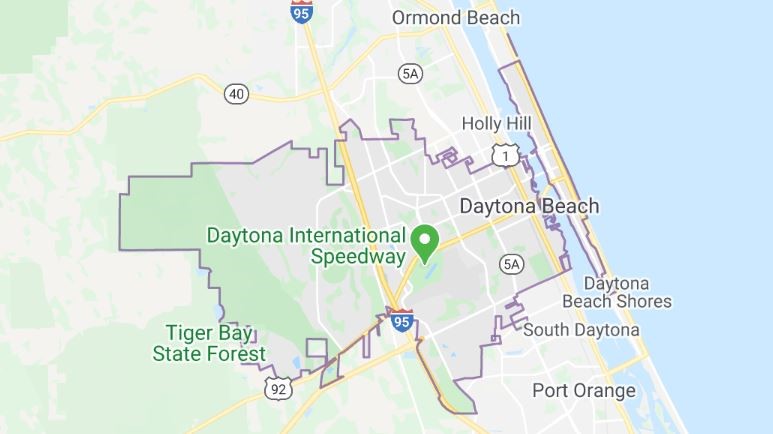 9. Belle Glade
Belle Glade is a city in Palm Beach County with a population of 18,855 residents. Murder, rape, robbery, and assault are on the high side. Crime rate is 172percent higher than average violent crime rated.
People living in Belle Glade face 1 in 21 possibilities of becoming a victim of crime. The rate of crime here has decreased over the years by 27percent. Property crime has been on the increase and there are 1 in 26 chances of being the victim of burglary and all forms of theft.
10. Leesburg
Residents of Leesburg have a 1 in 17 chance of being victims of both Property and violent crime. The city of Leesburg, with a population of 21,571 residents has its trouble spots. It might seem like a calm city but it ranks exceedingly high in all of the crime-related cases. Leesburg is amongst the least secure cities in the United States.
According to the statistics released by the FBI in 2019, there was a total crime of 6,032 per 100,000 people in the city. However, You stand a 1 in 19 chance of having your house broken into and any of your properties stolen. Over the years, crime has increased by 2% in Leesburg. The Leesburg Police Department progressively and consistently seeks crime resolution for various citizens.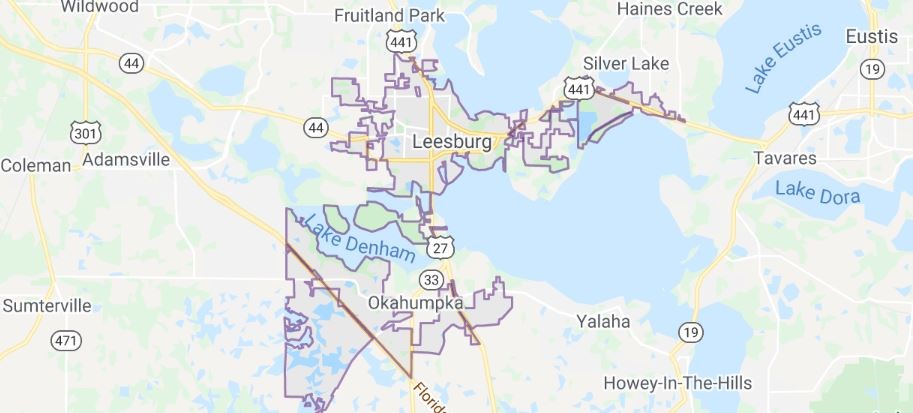 Current Crime Situation in Florida
Statistically, becoming a victim of murder, rape, robbery, and assault in Florida is 1 in 260 residents. Some residents of Florida think physical assault is the most likely crime to happen in the city. There's equally a 1 in 44 chances of being a victim of burglary, theft, and motor vehicle theft.
Generally, Florida's crime rates are higher than national crime rates.
Read: https://www.neighborhoodscout.com/fl/crime
Where is the best place to live in Florida?
Despite having very dangerous and sketchy cities, there are quite some best places to live in Florida. The state has very safe cities to be in while exploring Florida and its wonders. Here are some of the safest places in Florida;
Key Biscayne
Tequesta
Westchase
Planar
Belle Isle
Destin
Naples
St Cloud
Doctor Philips
Winter springs
Conclusion
Is Florida dangerous to live? The state could be termed 'fairly safe'. Florida is seen to be amongst the most unsafe states in the country. This particularly is not a good attribute for this US state. It has high numbers of shootings, sex offenders, and theft.
It's worth noting that most of Florida's dangers are cramped to the bad areas of Florida. Most criminal activities occur in the disreputable neighborhoods in Florida so It is safe to avoid these areas.
Generally, The Sunshine State is a very cozy and soothing destination for people from all walks of life.