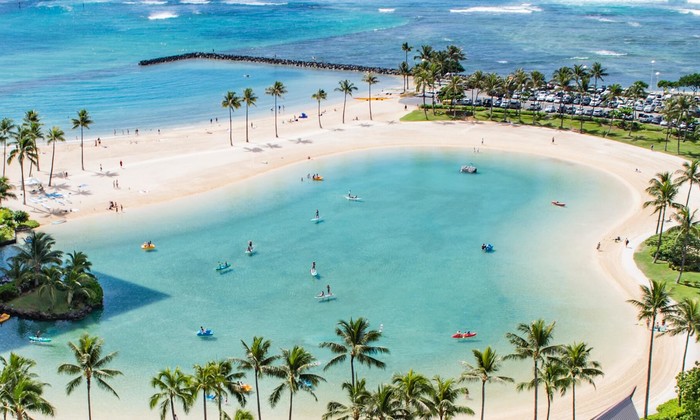 The Aloha state has got exciting beautiful beaches. Whether you like hiking, biking, sailing, swimming, or sitting at the beach, Hawaii is the state for you.
Hawaii is a melting pot. Different races are socially assimilated in everything from culture to climate. The islands are home to the most multiracial residents in America. As crime is inevitable in every part of the world, there would always be a question/s in the minds of people. Is it safe to live in Hawaii? Does Hawaii have a crime?
Here's a laydown of things one has to know:
Most Dangerous Island in Hawaii
What's the most dangerous island in Hawaii? Determining which Hawaiian island has the most crime is a bit exigent. The rate of violent crimes and property crimes should be used to determine how safe a place is. Violent crimes involve crimes such as:
murder
rape
robbery
aggravated assault
All manner of crime is bad. Violent crimes [murder and rape] are exceptionally horrifying. Here are the crime rates for the four major Hawaiian islands as at 2017:
Kauai: 2,762
Big Island: 2,955
Oahu: 3,020
Maui: 3,723
Maui had the highest crime rates amongst the four major Hawaiian Islands. it had a property rate of 3454 and the number of violent crimes at 269. As the year goes by, the crime rate decreases. The total crime index in 2019 became 3244. Though it still ranks highest amongst other islands, Maui crime rates keep reducing. The Maui Police Department provides law enforcement for Maui County. its address at 55 Mahalani St, Wailuku, HI.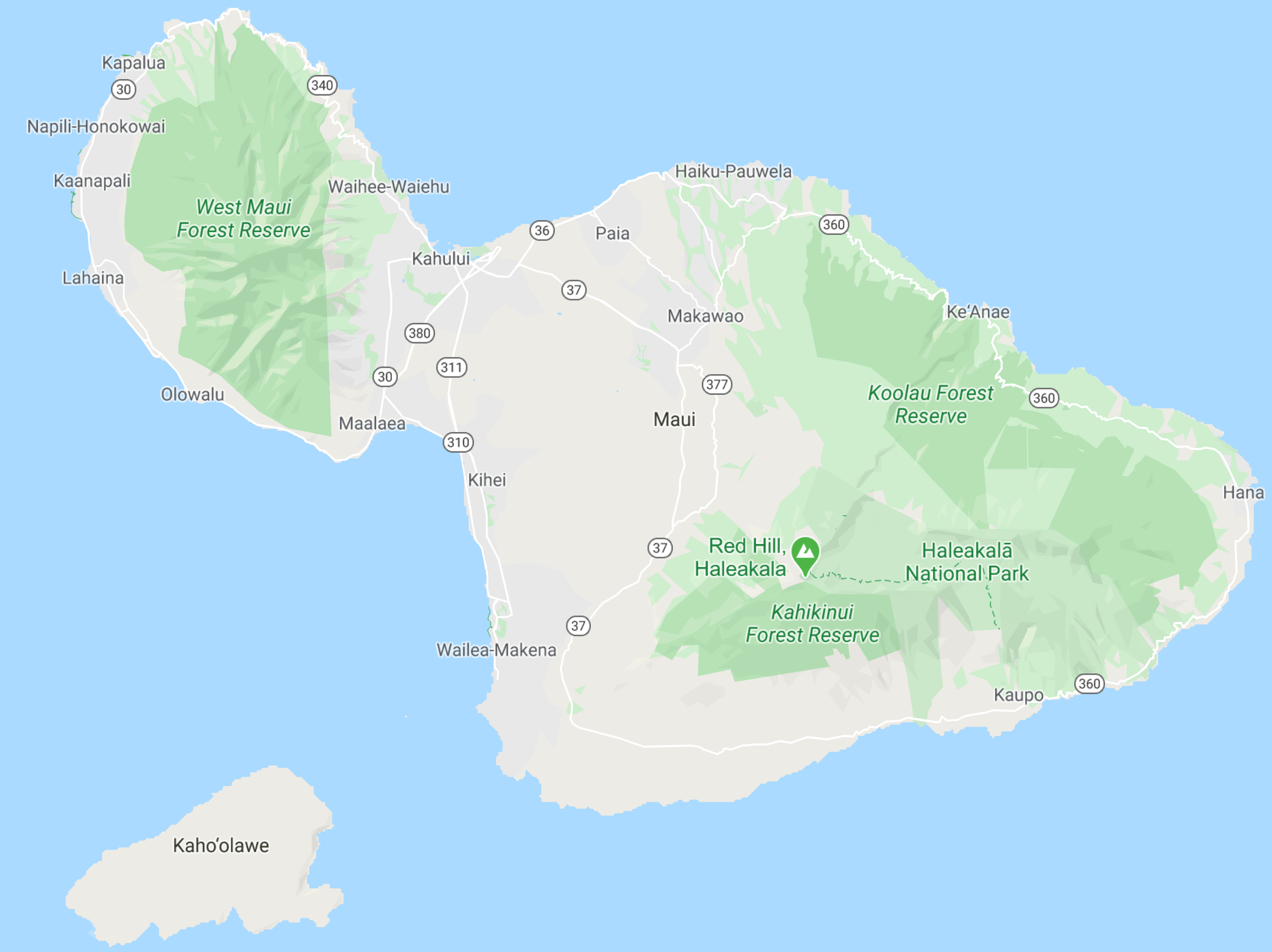 Read: https://www.mauicounty.gov/
Crime Situation in Hawaii
What's the crime rate in Hawaii? Just like every other American state, people in Hawaii are equally concerned about their safety. Regarding past events, unlike some other US states, Hawaii gangs do not appear too ferocious. They are involved in less violent crimes. These gangs are typically involved in graffiti, theft, and drug-related crime.
Violent crimes which include murders in Hawaii are less occurring. Property crime is more pervasive as it is one of the major problems in Hawaii. Property crimes include:
burglary
larceny-theft
arson
motor vehicle theft
The possibility of being a victim of violent crime is one in 402 in Hawaii while that of property crime is one in 35. Year by year, the crime rates keep reducing by 6percent.
Read: https://www.neighborhoodscout.com/
10 Most Dangerous Places in Hawaii
Here's a list of the 10 most dangerous places in Hawaii in no specific order. These places are considered more dangerous in Hawaii after the dark as they are crime-ridden.
1. Wahiawa
Wahiawa with a population of 46,562 has a Livability Score of 58/100, which is considered poor. In terms of crime, Wahiawa is 10th in the state, and drugs here seem unbridled. Wahiawa is not one of the safest places in America so it's not advised to walk at night or for women to travel alone.
In Wahiawa, you have a 1 in 29 chance of being a victim of crime. The probability of being a victim of violent crime here is 1 in 354. There are 1 in 31 odds of becoming a victim of property crime. One's safety in Wahiawa is more guaranteed than 28percent of other cities in the United States.
Honolulu police department is here to secure Honolulu's safety. One of the district stations is located at 330 North cane street, Wahiawa.


2. Makaha
This leeward Oahu census-designated place has a population of 8,934. According to the statistics released in 2019, Makaha records an estimated total crime of 3692 per 100,000 residents. In Makaha, There is a 1 in 28 possibilities of becoming a victim of crime.
The possibility of being a victim of violent and property crime is 1 in 340 and 1 in 30 respectively.
District 8 community policing team of the Honolulu police department has stations nearby. They take part in enforcement operations aiming for gangs, drugs, and property related crimes. This district station ensures safety for the neighborhoods around them.


3. Kahului
Kahului is a census-designated place (CDP) in Maui County of Hawaii with a population of 30,164. For every 100,000 residents, 12.18percent of crimes occur on a daily in this Maui town. While crime has decreased drastically throughout the state, it hasn't changed much in Kahului.
Violent crime has a record of 371 per 100000 people as property crime records 3650 per 100000 people. The total crime in Kahului is more than the national average by 54 percent. The total crime records an estimated value of 3967 per 100000 residents as the nation records 2580 per 100000 people.
The Maui County Police Department provides law enforcement as they ensure safety against Maui Crimes.


4. Pahoa
Pahoa is a census-designated place in the region of Puna in Hawaii. The small town of Pahoa is built on the eastern tip of the Big Island with a population of 731. Pahoa is amongst the places with the highest number of sex offenders. This makes it less safe for women to walk alone at night.
Crime rates in Pahoa are so high. Property crimes are 90perceent higher when compared to the national average. The total crime which includes violent and property crimes sum up an estimated figure of 4544 per hundred thousand residents in 2019.


5. Ewa Beach
As property crime prevails over violent crime in other parts of Hawaii, so does it in Ewa beach. When in comparison with the nation's average crime rate, total crimes in this place are 44percent higher.
There is a high use of drugs in Ewa Beach. Generally, it is a nice place to visit, but not a safe place to be. You could be mobbed, kidnapped from public areas, or have your car broken into. District 8 CPT of Honolulu police department has also got this area covered. Ewa beach is a place of 15165 inhabitants.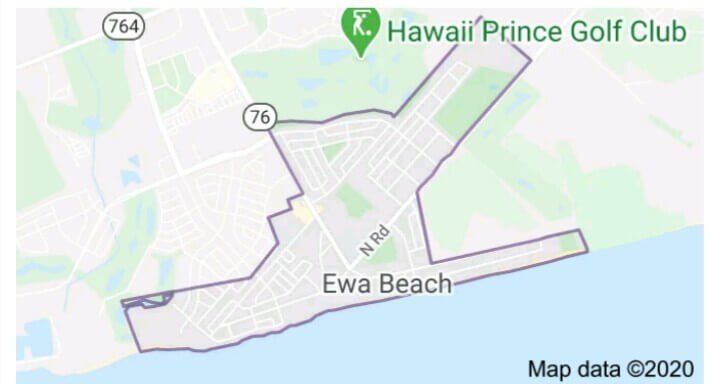 6. Hilo
Hilo is a large town and its population is approximately 45,579. Its crime rates are 70% higher than the national average which is indeed outrageous. It can be considered as one of the bad areas of the big island to live in.
1 out of 23 is the odds of being a victim of crime in Hilo. There are 84percent more property crimes in this city than in the Nation. One wouldn't rely on a bike for transportation in this area due to drunk drivers, jerks, narrow roads, and frequent rainfall. There is more crime at night in Hilo so it's not safe to walk alone.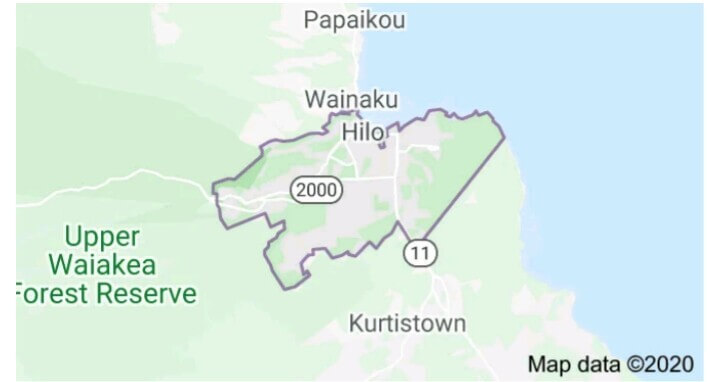 7. Waianae
Waianae is one of the coastal towns on Oahu. Waianae can be rough. It is home to quite a number of the poor. Its CDP population is at 37,608.
Is Waianae Hawaii safe as people keep questioning its safety?
Waianae crime rates are 69% higher than the national average. it sure doesn't seem safe. Violent crimes in Waianae are 10% lower than that of the national average. In Waianae, one has a 1 in 23 chance of being a victim of crime.
People are advised to stay at home at night and out of the beaches. The residents of this area are mobbed a lot. Waianae appears to be safer than the only 9percent of other places in the state. There's a Waianae substation at Farrington which targets these crimes and ensures the safety of the neighborhood.


8. Waimea
Waimea is situated at the northern end of the Big Island with a population of 10,770. Using the statistics recorded in 2019 by the FBI, Waimea has a total crime of 3652 per 100000 residents. In Waimea, there is a 1 in 28 chance of being a victim of crime. Property crime and violent crime have a record of 3360 and 292 crimes per 100000 people respectively. Evidently, the chances of becoming a victim property crime are quite higher. A police station is located at Kamamalu Street. Its officers work strongly to keep the area safe.


9. Kapaa
Kapaa is a census-designated place (CDP) in Kauai. One of the most dangerous places to live on the attractive Garden Isle is Kapaa. it is an unincorporated community. crime rates here are 25% higher than that of the national average. The cost of living in Kapaa is 5% lesser than the Hawaii average. Here can appear as safe as any other place in Hawaii. As long as violent crimes are involved, people have to take the basic precautions and safety measures, to ensure one's safety.
As for property crime, it cannot be seen as safe. It's advised to not hang out at local bars super late at night. In Kapaa, there's a 1 in 32 chance of becoming a victim of crime.


10. Waipahu
According to the National Drug Intelligence Center, the use of methamphetamine is rampant among the city's residents. This city on Oahu is apparently rundown.
The total crime in Waipahu is 3709 per 100000 people. This is higher than the national's average by 44percent. The odds of becoming a victim of crime in Waipahu are one out of 27. The violent crime rate in Waipahu is higher than that of property crime just like in other places.
Pearl city police station guards the area. This district covers from the red hill to the village park down to Waipahu. Waipahu has a population of 41590.
These ten places above could be considered amongst Hawaii's poor areas as some of their livability scores are below average.

Top Ten Safest Cities in Hawaii
East Honolulu
Kailua
Hanalei
Wailea
Honokaa
Kilauea
Schofield Barracks
Pakala village
Halawa
Kaunakakai
Conclusion
Although tourist areas are generally safe, visitors should always stay alert and avoid deserted areas, especially at night. Different neighborhoods have different levels of safety. With the pieces of information provided, one can tell places to avoid in Kauai, Oahu, Maui, and the big island. It's worth knowing that Hawaii is a very safe place to be as it is what many people consider paradise.