The United States is a country that has a lot to offer, and as a result, a great number of people desire to travel there at some point in their lives.
Regarded as a land of opportunity with excellent employment prospects, quality education, high standard of living and of course, world-class tourism, the USA is a big draw for those seeking a change of scene, a new life or their next adventure.
And while the immigration and visitor process is notoriously challenging, it is undoubtedly the US embassy visa interview that really sets the nerves on edge. It is the moment that any applicant dreads the most.
But it doesn't have to be.
This article aims to allay any fears you might have about the US visa interview appointment, so you can approach it with confidence and maximize your chances of success.
So, whether you're looking to go to the US to work, study, become a permanent resident or simply check out the famous sights from sea to shining sea, read on to discover the best tips and tricks and everything you should know when preparing for a US visa interview.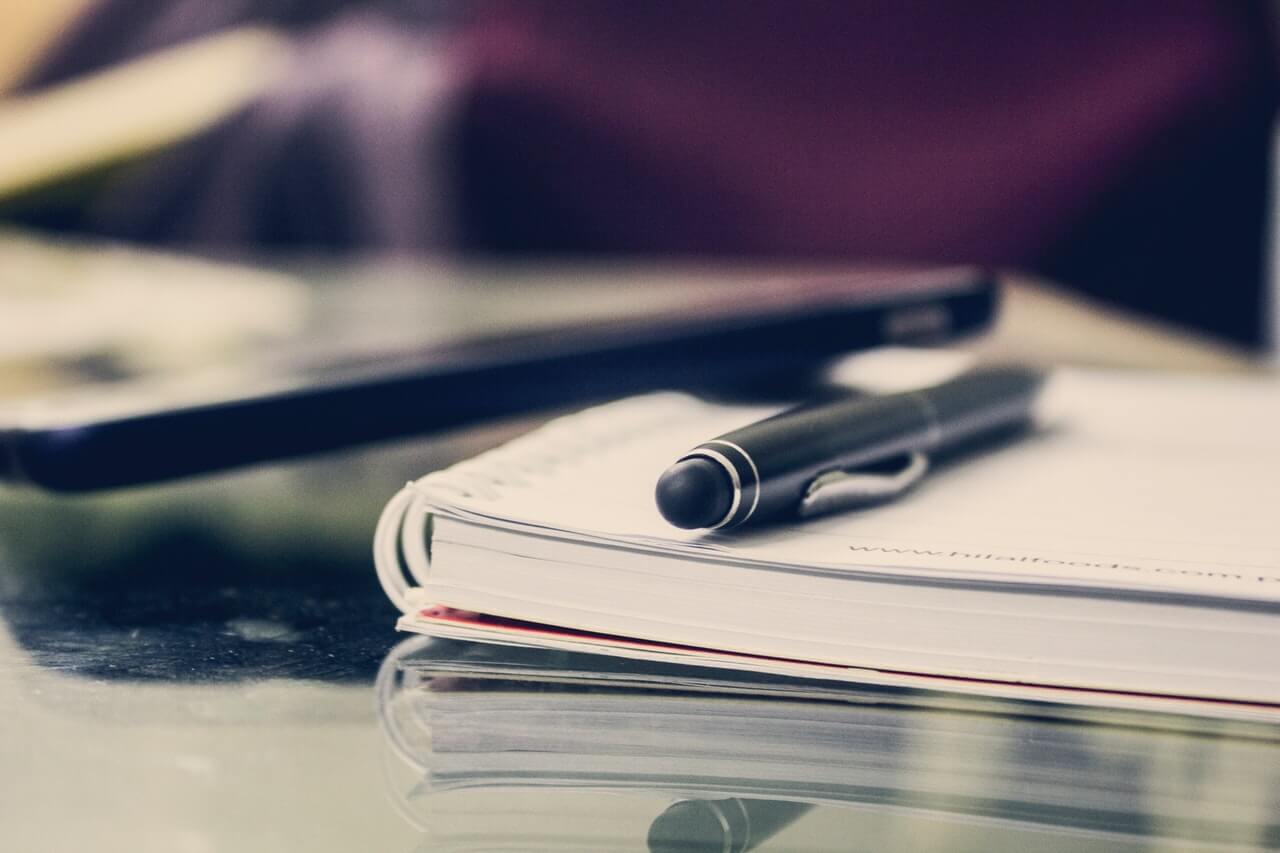 Explaining the ESTA
First of all, one thing that's important to mention is that there are many different types of US visas and most of them will require an interview.
However, if you just want to visit the country and you're lucky enough to come from a place that's included in the visa waiver program, then you'll be pleased to know you can bypass all the US Embassy visa interview questions and visit the US using the Electronic System for Travel Authorization - ESTA.
Up to 39 countries have this privilege, including the UK, and if you're eligible you can stay for up to 90 days as a tourist or on a business trip.
(Note that a temporary business trip isn't regarded as "working in the US" and a different visa entirely is required for that purpose).
You'll still be asked specific ESTA questions, but it won't be in the form of a nerve-wracking interview and most people are approved within about 20 minutes.
For more information, you can explore how the ESTA is different from a US visa, and if that's what you're looking for then it's very simple to begin the application process.
For anyone who doesn't fall into this category, or those applying for a full US visa, if you're between the ages of 14-79 you will have to attend a face-to-face interview.
Receiving Your Interview Letter
Let's assume you've been accepted for your interview and the whole application process is out of the way. Congratulations! You've already jumped over a significant hurdle on your way to being accepted for a US visa.
Now you need to knuckle down and prepare for all the US embassy visa interview requirements.
When you receive your interview letter, you should make a note of the date, time and location of the interview.
This will most likely have been pre-arranged with your local embassy or consulate, so it won't come as too much of a surprise.
You might have even had some direct email correspondence with your interviewer at your chosen embassy or consulate, depending on where you are living in the world and how that particular office operates.
If applicable, the embassy or consulate will also forward an interview confirmation letter to your lawyer and/or US employer or sponsor.
Also, make sure that all your details are correct and it is actually you the letter is addressed to. Check to see there are no mistakes or spelling errors, as even the slightest typo could derail your application further down the line.
You should also note that only the named person or persons in the letter or email are allowed to attend the interview.
Preparing for the Interview
Once you've arranged your interview date, time, and place, there's a lot of preparation that needs to happen well before you're ready to attend it.
It's a good idea to check the Bureau of Consular Affairs website for clear and concise information about what happens next.
Access the page that lists all the US Embassies and Consulates and find the one where you're going to be attending your interview.
This will show you exactly what you need to do in order to fulfill the US embassy visa interview requirements at your particular location.
While the process is generally the same in every country, sometimes certain protocols can vary. There's no point checking what you need to do if you're in London when your visa interview is actually in Rome.
One of the main things that will be different is where you attend your medical examination.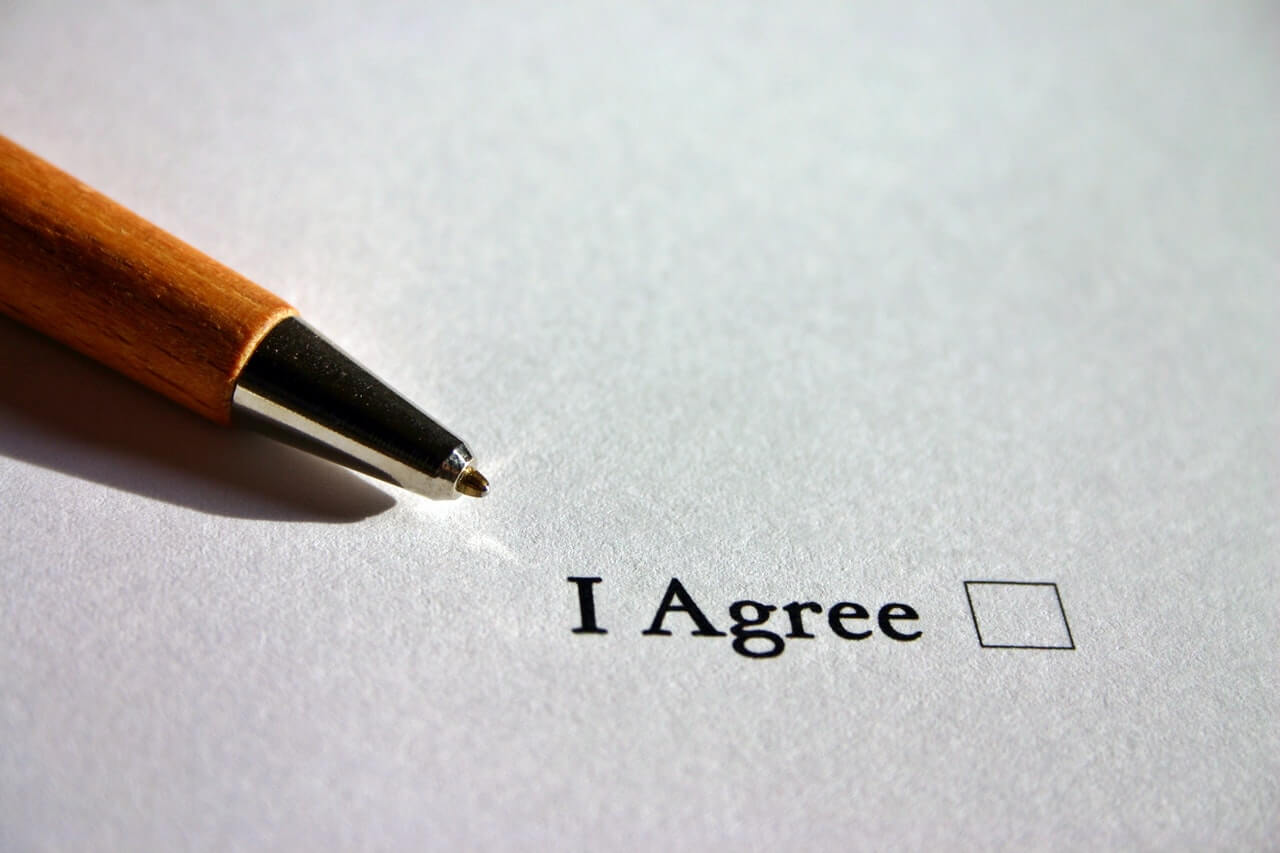 Attending a Medical Exam
In order to obtain your US visa, you (and each family member applying with you) must first pass a full medical examination.
This appointment should be scheduled ONLY when you have received a visa interview date. If you take a medical exam and then fail to get an interview for whatever reason, then you could potentially be throwing a lot of money down the drain.
This exam will be done by a qualified physician recommended by the embassy or consulate where you'll be attending the interview. You'll find this information on that location's particular page - so make sure you identify the right one before continuing the process.
Only the embassy-approved doctors listed will be accepted when it comes to your medical report. This is very important. Although you might prefer your family doctor or some other physician, you must only attend an exam conducted by those listed by the embassy.
What to Bring to the Medical
Don't forget to bring all the necessary documents with you when you attend your medical.
These will most likely be your passport, a copy of your visa interview letter, and a copy of your immunization records.
You should already have supplied the embassy with a copy of your medical history, but it's a very good idea to take this to your exam regardless.
Two-color passport photographs will also be requested and you should bring them along to your appointment.
The medical is nothing to worry about, but you will have to provide urine and blood samples. A chest X-ray is also likely, as well as a thorough check-up by the qualified doctor.
In some cases and certain locations around the world, this might not always be possible in the same place and on the same day. Be prepared to travel to different clinics/departments whenever you can get an appointment.
But remember - everything still needs to be handled by the embassy-approved medical team. Don't go for blood work at another clinic, or an X-ray at a different hospital.
It's all very straightforward, however, and the approved physician will know exactly what to do and where to send you - so just relax and let them guide you through the process.
When the examination is over, your doctor will inform you when your results are ready, you will either collect them in a sealed envelope at a later date (the medical staff will contact you beforehand) or they will mail it directly to the embassy.
Either way, you're not allowed to open or examine your records until they have been viewed by embassy officials.
There is a fee for the medical, but how much that is will depend on which doctor you visit and the country you're taking the interview in.
Register for Courier Services
Some embassies require that you register for courier services so they can return your documents after you have had the interview - whether you're successful or not.
Check with your interviewing embassy to see if this step is necessary before the interview itself.
For some embassies and consulates, you can simply return to pick up your passport and visa at a later date when it has been processed and becomes available.
Gathering Your Documents and Evidence
Once you have the medical out of the way, the next step is the interview itself. You will already have this scheduled, but now you need to do the important task of gathering all the required documents.
This is where the interview preparation process will vary slightly depending on which visa you're applying for.
Whatever is required, you need to bring the originals of everything, such as birth and marriage certificates. It's a good idea to include copies, too.
Your valid passport is obviously essential - and make sure it has at least several free pages without stamps or visas. It should be valid for a minimum of six months from your proposed date of entry into the US.
If you're at all concerned by this and your passport is going to expire, you really need to get it updated. Likewise, if you don't have enough space left in its pages.
Two-color passport photographs measuring 2 inches by 2 inches (5 cm by 5 cm) with a white background should also be included. Again, make sure you adhere to US embassy/passport regulations when having your photographs taken. The wearing glasses or hats is not allowed - even if you do so on a daily basis.
You'll need the confirmation page of your visa application, the DS-260, including any financial documents you've been asked to provide, as well as proof that you've paid the necessary fees.
Double-check your police reports. If they're more than a year old, you'll need to have them updated.
Also, you need to supply police reports for all the countries you've been registered to live in. So, if you've been moving around for a while as a nomad and lived in several different places, you'll need to ensure you leave plenty of time to apply for the relevant reports from each country.
You will need translations of any documents that are not in English. Remember, your visa interview is going to be conducted in the English language only. If you require a translator, you need to provide one yourself.
Bring any affidavits of support, sponsor documents or any statements of financial support from your petitioner. For example, this might include a statement of intent to marry your American spouse within 90 days when you cross the US border.
And don't forget your sealed medical exam results - if they have not been mailed directly to the embassy already.
Download and print off this visa document checklist and go through it very carefully to see if you've missed anything off.
It's very important that everything is kept neat, tidy and in a workable order. You're going to need to be able to access everything if and when called on to do so.
Torn, damaged or spoiled documents are unlikely to be accepted. It's a very good idea to purchase a hard-cased binder to keep everything together as soon as you know you're going to be applying for a US visa.
If you forget anything, even something you might deem insignificant, it will result in the whole process being delayed, the interview will be terminated and you might have to start again. In a worst-case scenario, you might be denied a visa as a result.
One final word of caution when gathering your documents - remember that each visa is different, so it's absolutely imperative that you focus on the documents YOU need for the visa you're applying for. Mistakes at this stage can be costly.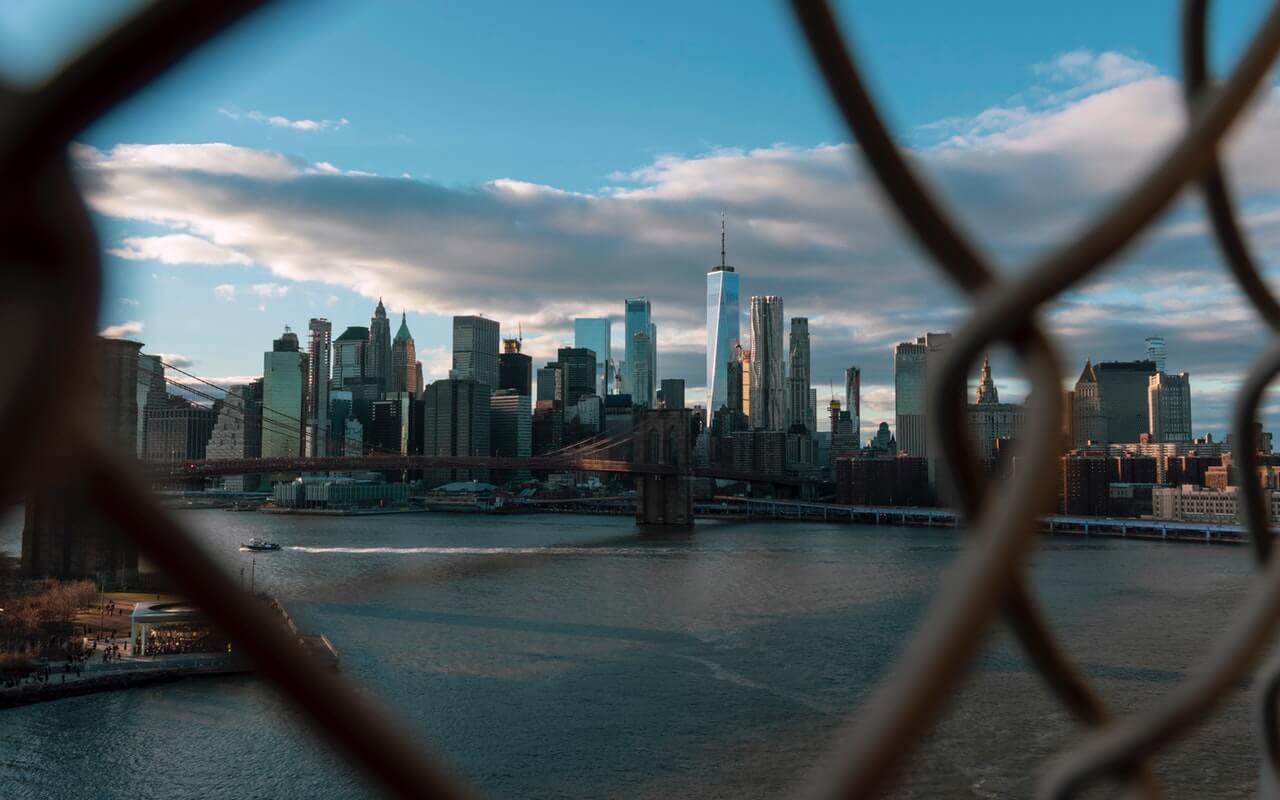 Preparing for the Questions
You've gathered your documents and you've checked and double-checked that they're all valid, up-to-date, neat, tidy, and original. You're almost there when it comes to preparing for a US embassy visa interview.
The interviewer is going to ask you a series of questions - again, this will depend on what type of visa you're applying for.
A K-1 fiancee visa applicant is going to be asked different questions to someone applying to study in the states.
That being said, there are a few instances when certain questions will overlap and the following are just a few examples of what you should come to expect.
Why are you going to the US?

Have you been to the US before?

Do you have any relatives that live there?

Where does your family live?

What's your boss's phone number?

Where are you going to be visiting in the US?

Have you ever visited X?

Do you speak English?

What are you going to do when you get there?

Who is sponsoring your visit?

Have you ever been convicted of a crime?

Do you already have airline tickets booked?

Where will you be staying?

What do you do for a living?

What does your husband/wife/spouse/son/daughter do for a living?

Are you married?

When do you intend to get married to your American fiancee?

Are you returning home after your trip ends?

Are you involved with any terrorist groups?

What guarantees can you give that you're returning home?

What do you intend to do after you finish studying?
It's a good idea to search online for sample questions related to the visa you're actually applying for - this is just a small example of a variety of things your interviewer could ask.
Some questions might seem like curves balls and they're intended to make sure you've done your preparation well. With that in mind, it's a good idea to have a friend or family member randomly ask you questions from a sample sheet geared towards your chosen visa.
This will help you practice for the actual interview on the day so you don't get too stressed and you can give clear, accurate and succinct answers.
Remember that the interviewer would love to be able to grant you your visa - they're not out to deliberately foil your chances and they're on your side. But things could get tricky if you're not competent with answering their questions.
They also see a lot of forged visa forms, timewasters, and illegal visa attempts, so they are well trained in weeding out genuinely fraudulent applications.
You should also note that they take this process very seriously - and so should you. It might seem fun to joke around and claim you're part of a terrorist organization - but they won't see the funny side and you will likely be detained. Don't ever joke when answering official visa interview questions.
Finally, there's a very good chance they will ask only a small handful of selected questions - especially if all your paperwork is in good order. That is why it's vital that you go into the interview fully prepared with exemplary documentation.
Attire
Many people are concerned with what they should wear on the day of their visa interview, and it can depend on your circumstances and location when it comes to what you should and should not be stepping out in on the day.
While first impressions are important, it's not really necessary to go in a suit and tie for example, but it is recommended you wear something clean, smart and comfortable. Make sure your clothes are well-pressed, too.
By all means, dress as smart as you like, but avoid anything that might give the wrong impression - such as inappropriate slogans on T-shirts, showing too much skin, or anything that might be deemed offensive.
You want to be presentable - as if you were going for an ordinary job interview. Making sure you're showered and shaved (if necessary) is an absolute must.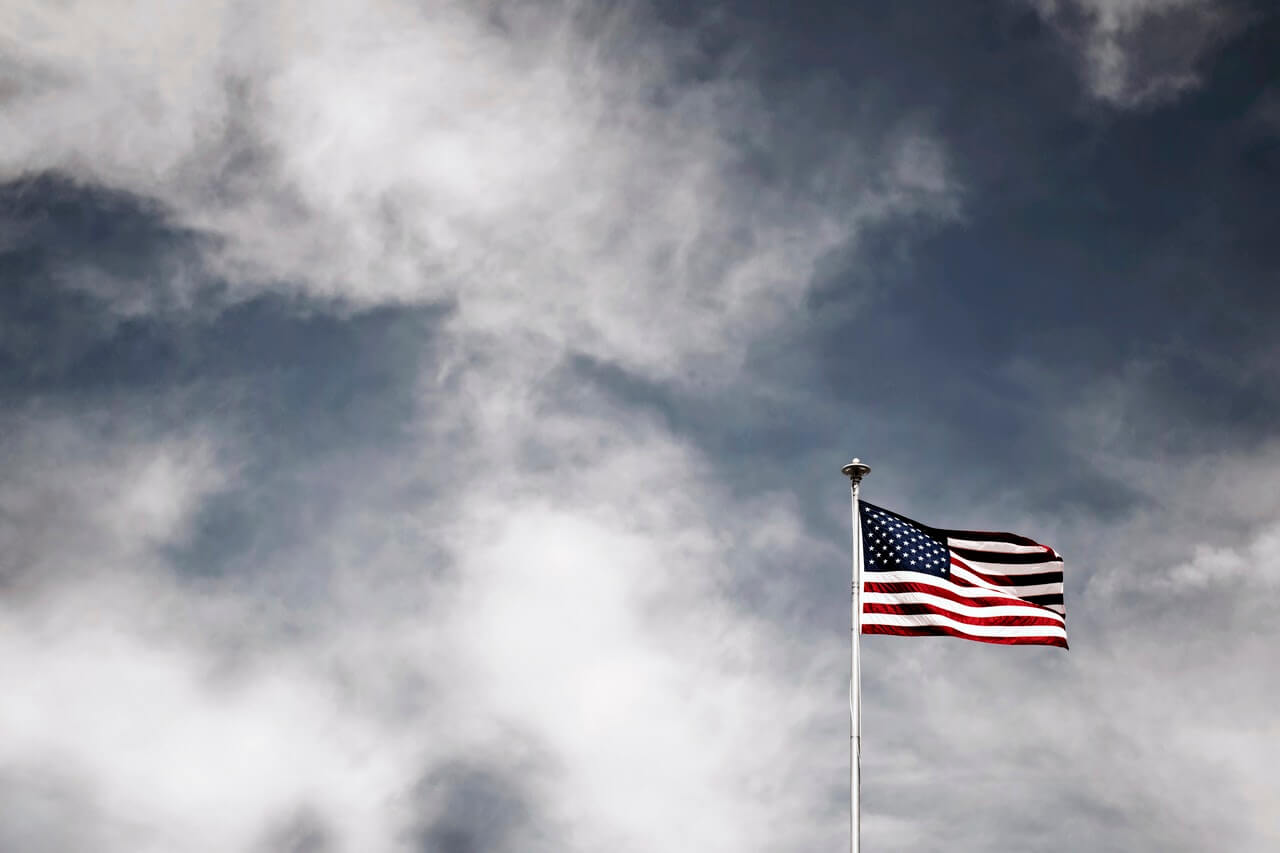 Conduct
Naturally, in order to give the best impression to your interviewer on the day, you'll want to come across in the right way.
Arrive early - in some cases, it's preferable to be there up to an hour before your interview. These things take time, other appointments might overrun, but you also might get the chance to be seen earlier than scheduled and it will look fairly on you if you're ready to go.
Be very polite and respectful at all times - especially if things aren't going your way for whatever reason.
Showing aggression, shouting or disagreeing violently with your interviewer will result in an unsuccessful visa application and possibly removed from the premises.
Be kind and courteous, show the interviewer that you're a pleasant person. Smile, say please and thank you.
Try to relax and be confident. If you've prepared well then this should come through and the embassy officials will notice it. This will certainly stand you in good stead for getting approved.
Above all - be honest. The moment they think you're falsifying information or lying its game over. They'll be able to suss it out in no time and it will seriously damage your chances of getting accepted for the visa.
If you're refused the visa this time, you'll want to be able to reapply at a later date having conducted yourself appropriately so you are actually allowed to try again.
Security on the Day
As you might expect, US embassy security is very tight around the world.
In fact, every country takes embassy security very seriously.
So, it's worth going over the security protocols for the particular embassy you're going to be visiting.
You can find these on the relevant embassy's website.
In short, mobile cell phones and liquid containers will not be permitted, as well as any sealed containers, food of any kind, sharp objects, or battery-operated/electric devices.
Backpacks and bags will have to be checked in.
Don't get caught out carrying your key-chain pocket knife or anything of that kind. Even if it seems arbitrary, it might result in you getting refused entry.
You will have to pass through metal detectors/security scanners at the entrance - very similar to an airport. Make sure you've removed any metal objects from your person.
Any items that are not allowed into the embassy will be confiscated by the security team and held until you leave the premises. They will issue you a chit or receipt to so you can claim your belongings back when the interview is over.
Don't mess around when it comes to embassy security - do exactly what they tell you at all times.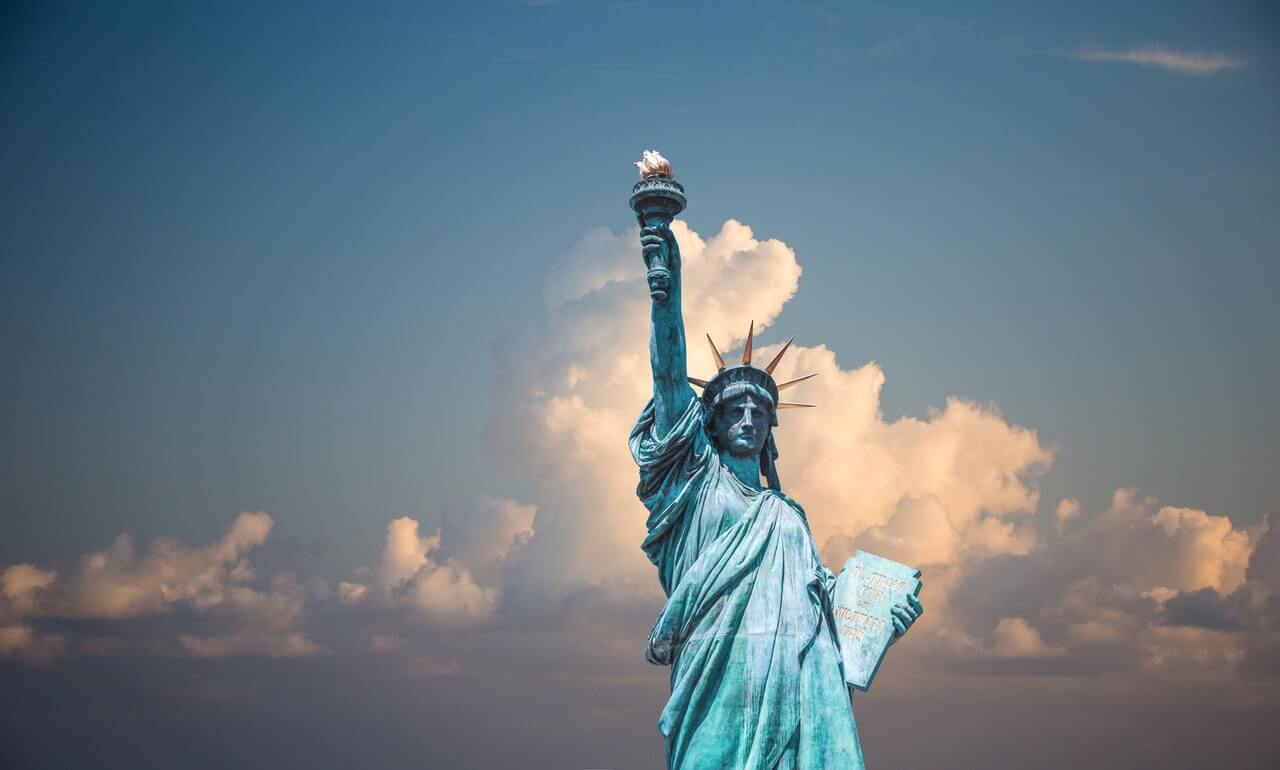 FAQs
1.

How long does US embassy visa interview take?

Nothing is set in stone when you attend your US visa interview, but you should expect to be at the embassy or consulate going through the whole process for two to three hours.

If you've prepared everything well it will go smoothly and you could be out of there on the early side - but any mistakes or missing documents and the interview will be significantly delayed - or canceled altogether.

The length of time you're actually in the interview can vary significantly, depending on a number of factors. It also might differ depending on in which country the interview is taking place and that particular embassy's procedures.
2.

Can I bring my baby to US visa interview?

This is a tricky one, and again rules are quite inconsistent from embassy to embassy.

It's best to err on the side of caution and arrange childcare. You wouldn't take your baby to a job interview, so try not to take them to an interview for a visa.

That being said and if you're really in a bind, check with the embassy you're attending to see if they will allow you to bring your child.

Children over a certain age will not be allowed to attend unless they're also applying for a visa through the same process.
3.

Do I need to book my flight before applying for a US visa?

Certainly not. Never make any prior travel arrangements until your visa is 100% confirmed.

You never know if you'll be denied the travel documents, or if there might be a delay or other issue with being accepted. And if you've booked your flight already - regardless of if it's months or even years in advance - then you risk losing a lot of money.

A US visa interviewer might ask when you intend to travel, but it's foolish to have travel tickets purchased before you've been told you're allowed into the country.
4.

Is the interview held in a private room?

Again, this depends on the embassy or consulate. Some smaller embassies might invite you into a private room, but many will have window booths off the waiting room and they will simply conduct your interview there.
5.

How many interviewers are there?

There will usually be just one actual interviewer, who is most likely to be a US citizen and embassy official. However, you will deal with local staff - including administration and security - before your interview takes place.
6.

Is the interview easy?

Providing you've prepared well and practiced all the potential questions for most people, the interview is a mere formality.

They're not out to trick you or ask you anything you don't need to know.

It's subjective when it comes to what people find easy or difficult, but for the most part, the interviewer will ask you straightforward questions about who you and your family are, how long you intend to stay in the US and what your purpose of traveling there is.

Remember that preparation is key and you'll find it a lot less taxing than you think.
7.

Do I need to carry photographs for the US visa interview?

Yes.

You must provide two passport-style photographs on photo-quality paper. They should be taken very recently, so don't rely on old photographs you might have lying around.

Refer to the US visa interview photo requirements to make sure that you're supplying the acceptable shots. Failure to provide adequate photographs will result in your visa being denied.
8.

How many days in advance should I apply for a US visa?

It is recommended that you should apply for a US visa - regardless of the type - at least three months in advance of when you intend to travel there.

Visa application processing times can vary and certain embassies might be faster and smoother than others.

However, it's best to leave as much time as possible just in case there are any difficulties along the way. Three months minimum to be on the safe side.
9.

Can I get a US visa without an interview?

It is possible for some citizens to obtain a US visa without an interview - such as government officials, NATO members, certain military personnel and international organization representatives such as the United Nations or World Bank.

Most people can't get a US visa without an interview, but instead, you can enter the country on the ESTA visa waiver program if you're from a qualifying country. You don't need to partake in an interview for that process.
10.

Can I still use my US visa in my old passport?

Both your passport and visa should be valid, up-to-date and undamaged or spoiled in any way.

However, providing the visa in your old passport hasn't expired, you can still use it to travel to the US providing you also supply your new, valid passport to customs officials.

Whatever you do, don't ever try to remove or cut out a visa and stick it into your new passport. Again, providing the visa isn't damaged, it's still valid and has not been revoked, you can use it in conjunction with other relevant travel documents.

Remember that a valid visa is still not a guaranteed entry into the United States. Everything is at the discretion of the border customs officials. Check this guide for more information about what takes place when you're crossing the US border.
11.

Is it mandatory to carry an old passport for a US visa interview?

As previously mentioned, your passport should be valid for a minimum of six months when you apply for a US visa and attend an interview.

With the latest electronic systems, it's not required that you bring your old passport when you're attending a visa interview.

However, it certainly doesn't hurt to include it with your documents, so bring it along just in case.
12.

Do I need to attend a medical for every US visa?

No. Tourist and business visas are exempt from this part of the process.

For all other immigration visas, you will be required to attend a medical examination at an authorized physician.
13.

What's the US embassy visa interview dress code?

There isn't a dress code per se, but it's advisable to attend your interview in smart or smart-casual attire, clean and pressed.

Think about what you would wear for a normal job interview and dress accordingly.
14.

What happens if my passport is lost or stolen after I get issued a US visa?

First, you should be filing a police report if your travel document was stolen - so contact the local authorities in your country.

You will need to apply for a new passport before another visa interview can take place. Contact the embassy of the country you're a citizen of and find out the next steps in this process.

Contact the US embassy where you had your visa interview and they will advise you what to do next. When reapplying for the visa, you will need to provide the police report if your passport was stolen.

For more information, check the lost and stolen passports page.
15.

What happens if I don't get my US visa after the interview?

It depends entirely on the reasons your visa was denied. Your interviewer will inform you of these reasons on the day of your interview, and then you can discuss the possible steps you can take next.

Visas are usually withheld due to errors on the paperwork, forgetting to include a certain document, supplying false information, or just generally making mistakes on the application.

If that's the case, then you'll need to start the process from scratch.

If you've been denied because of a more serious offense, it's likely that you won't be able to reapply - but your interviewer will advise you on your next course of action.
Summary
The US embassy visa interview might seem stressful at first - but it actually isn't. This is, of course, providing you've done all the necessary preparation and you've gathered all your documents and evidence.
And made no mistakes on the application.
If you've done that, the interview itself will be a breeze.
Good luck!