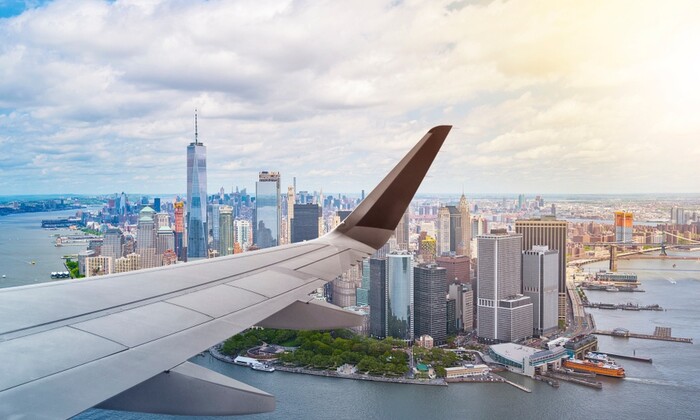 Whether you're traveling alone or with the family, visitors from countries in Visa Waiver Program can apply for ESTA travel authorization. The process is straightforward but is there such a thing as a free ESTA application. In this article, we will go through the application process and debunk some of the online myths surrounding ESTA US.
How to apply for ESTA?
Let's look at who needs and can get ESTA travel authorization. All visitors that arrive in the US from abroad via plane or ship need travel authorization. You can apply for ESTA if you travel from the country in Visa Waiver Program.
You will have to answer all ESTA form questions when applying on the official site. Once you're finished, the American administration will send you a reply within 72 hours. You can also get the approval right away.
Is the ESTA application free of charge?
No, you will have to pay a small fee of $14 + an additional $64 usaestaonline.com service fee, which could add up if you're traveling with a large family. Since there is no such thing as free ESTA, we should point out that the administration will charge only $4 for rejected applications.
You can check ESTA status online. You will need an ESTA application number, passport number, and personal information to log in to your ESTA account. To put in perspective, How important is ESTA? If you don't get approval, you must apply for a Non-immigrant Visa. This much lengthier process includes a visit to American Embassy.
Other useful information
ESTA application privacy is on a high level, and even if someone gets your unique ESTA application number, they can't get your personal information. The fee for the ESTA procedure is $78. The website accepts only credit card payments. The amount is charged in US dollars and is non-refundable.
Once you get travel authorization, you have two years for travel. If your passport expires or you change passports, you must ask for a new ESTA permit. With valid ESTA, you can travel multiple times in the US in those two years.
There is no need to print out ESTA information because it is automatically sent to your airline.
Conclusion
The easiest way of getting into the US goes through an online application process for travel authorization. Unfortunately, there is no free ESTA application, but simultaneously, the $78 fee is not over the top for such a valuable travel document.