Belgium ESTA Process: ESTA Application for Travel to the USA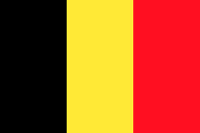 ESTA for Belgium Citizens
Country: Belgium
ESTA Required: Yes
Provided below is important information for Belgium travellers visiting the US
Using ESTA is mandatory for the Belgium citizens who wish to travel to the US because it gives them legality to the US for a period of less than 3 months to be in the US.
However, as much as the ESTA can be used instead of visa they are not the same. This why the Belgium citizens need to familiarize themselves with the ESTA requirements and regulations.
1.

Can citizens of Belgium travel to the USA with ESTA

All Belgium citizens can use the online ESTA application program to apply for USA travel authorization. Meaning when visiting the US from Belgium one needs to use the ESTA application instead of the visa.

Of course, there are certain regulations that apply to every individual travelling using an ESTA instead of the visa.

Remember citizens from any other country other than the VWP countries shall apply for the visa instead of an ESTA. Only travellers from VWP nations are allowed to apply for an ESTA.
2.

Is Belgium one of the VWP Countries?

The Visa Waiver Program is a program including nations from all around the world, whose citizens can use an ESTA to travel to the US.

Belgium is among the VWP countries whose citizens are eligible for ESTA application and can travel without having to obtain a visa. Normally, there are frequent updates on any changes concerning the program but so far the updates have not changed.

It's advisable to keep yourself updated on the latest changes about the visa waiver program since any changes could greatly affect your travel plans. At the moment, however, there is no news that Belgium's status has changed.

To learn more about VWP CLICK HERE.
3.

Can I change or update an ESTA application after I submit it?

After submission, some data may be changed in turn requiring a new application.

The following may change after submission:
Your email address
Your USA contact address
You need to re-apply for ESTA if:
You made a mistake on the ESTA application form in regards to biographic data or the passport info.
You are issued with a new passport.
Your citizenship, name or gender identification change.
4.

When do I need business/tourism visa for travelling to the US?

Individuals who want to go to the USA need a non-immigrant visa for a defined period of stay.

Citizens of the VWP countries have a chance to travel to the United States of America using the visa-free program. However, if you have to use the visa-free program, there is need to receive an approval of ESTA before entering the USA.

If you do not qualify for an ESTA, you can apply for non-immigrant guest visa B1/B2 if:
The purpose of the trip is business (B1)
The purpose of the trip is medical treatment, leisure (B2)
B-1 Visa is normally issued for conferences and seminars, meetings with business partners, sealing different deals and agreements in the US.
B-2 Visa is usually issued if the visit is for purposes of travelling, leisure, medical care, participation in social measures, treatment, visiting with friends and relatives.
To apply for the (B1/B2) visa, contact the nearest U.S. embassy.
5.

What do citizens of Belgium need to know about ESTA and passports?

Citizens of Belgium need critical awareness of the following details regarding passports and the ESTA.

Your ESTA approval will expire the same time your passport expires. This usually happens if your passport expires under two years, otherwise, ESTA approval lasts for two years.

Belgium citizens require a 'full validity' e-passport with an electronic chip to apply for ESTA.
PLANNING TO VISIT USA FROM BELGIUM?
---
If you are a Belgium citizen planning to travel to the USA, apply for ESTA now!
Apply for USA ESTA Today
---
More about ESTA
The ESTA system is put in place by the United States of America government, for use by citizens from VWP approved countries, who wish to travel to the US.
Can I submit the ESTA application repeatedly if it has been rejected?
You can submit the ESTA application repeatedly after 10 days if any of your circumstances have changed. It's crucial to keep in mind that, if you have falsified information in your ESTA you shall no longer be eligible for an ESTA.
Can i apply my child for an esta?
Yes, it is possible if the child is travelling to the US alone or accompanied. An ESTA is a mandatory requirement for them only if they are from VWP approved countries
Remember only a guardian of the child can apply for the child's ESTA and all the questions shall be answered honestly and correctly.
All other passport requirements remain the same for grownups and children.
DO YOU NEED SOME HELP?
Frequently asked questions: