Czech Citizens ESTA Application: Apply For USA ESTA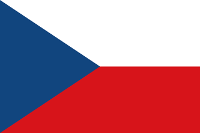 ESTA for citizens of the Czech Republic
Country: Czech Republic
ESTA Required: Yes
Provided below is important information for Czech travellers visiting the US.
Electronic Travel Authorization (ESTA) is available for short visits (less than 90 days) to the US, for citizens of countries within the Visa Waiver Program (VWP), without the need to apply for a visa.
1.

Is Czech Republic one of the VWP countries?

The Visa Waiver Program (VWP) is a program including nations from all around the world, whose citizens can use an ESTA to travel to the US.

The Czech Republic is one of the VWP countries whose citizens are eligible for ESTA application and can travel without having to obtain a visa for certain trips.

It's advisable to keep yourself updated on the latest changes in the Visa Waiver Program since any changes could greatly affect your travel plans. At the moment, however, there is no news that the status of Czech Republic has changed.

To learn more about VWP CLICK HERE.
2.

Can citizens of the Czech Republic travel to the USA with ESTA?

The ESTA online application is available to all citizens of the Czech Republic to use when applying for travel authorization to the US, provided certain criteria are fulfilled.

The ESTA requirements for Czech Citizens are as follows:
Your trip is for no longer than 90 days
Your purpose of travel is for business, tourism or transit
You have an e-passport
You do not already hold a visa
You will be arriving by air or sea
You have no criminal record
You have no communicable diseases
You have not overstayed an US ESTA or visa in the past and have not been deported from the US
You do not hold dual citizenship with Syria, Sudan, Iraq, Iran or North Korea
You have not visited Syria, Sudan, Somalia, Iraq, Iran, North Korea, Yemen, or Libya since March 1st 2011
If you do not comply with these requirements then you will need to apply for a US visa for Czech Citizens instead of an ESTA.
3.

Are communicable diseases a hindrance to entering the us?

Not all communicable diseases will prevent you from being able to receive an ESTA or a visa to the US. For example, people with HIV are no longer barred from entering the US. However, there are still some communicable diseases that will likely get you barred. These include:
Tuberculosis (active stage)
Gonorrhea
Syphilis (infectious stage)
Leprosy (infectious stage)
Lymphogranuloma Venereum
Granuloma Inguinale
Chancroid
4.

When do I need to renew my ESTA?

If your ESTA has expired, you can reapply by submitting a new application. Existing applications cannot be extended or renewed.

Each ESTA is valid for two years or until your passport expires (whichever comes first).

If you would like to use your ESTA more than once for multiple 90 day trips (within reason), make sure your passport will be valid for the entire two years that your ESTA is valid for.

Note: if you happen to change your name, gender or citizenship your ESTA will be void and you will need to reapply with your new details.

Check the status of your current ESTA here.

You can easily reapply for an ESTA at any time. Start your new ESTA application here.
Planning a trip to the US from Czech Republic
---
It is best to apply for the ESTA today before you make any travel plans.
Apply for USA ESTA Today
DO YOU NEED SOME HELP?
Frequently asked questions: