Czech Republic Citizens ESTA Application: Apply For USA ESTA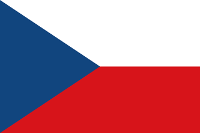 ESTA for Czech Republic Citizens
Country: Czech Republic
ESTA Required: Yes
Provided below is important information for Czech Republic travellers visiting the US.
Using ESTA is mandatory for the Czech Republic citizens who want to travel to the US because it provides them with legality to stay in the US for a period of less than 3 months. However, as much as the ESTA can be used in place of visa they do not serve under the same circumstances.
This why the Czech Republic citizens need to familiarize themselves with the ESTA requirements and regulations.
1.

Can citizens of Czech Republic travel to the USA with ESTA?

ESTA online application program is available to all citizens of Czech Republic to use in applying for travel authorization to the US. This means when visiting the US from Czech Republic one needs to use the ESTA application instead of the visa.

Of course, certain regulations apply to every individual travelling using an ESTA instead of the visa.

Remember citizens from any other country other than the VWP countries shall apply for a visa instead of an ESTA. Only travellers from VWP nations are allowed to apply for an ESTA.
2.

Is Czech Republic one of the VWP countries?

The Visa Waiver Program (VWP) is a program including nations from all around the world, whose citizens can use an ESTA to travel to the US.

Czech Republic is one of the VWP countries whose citizens are eligible for ESTA application and can travel without having to obtain a visa. Normally, there are frequent updates on any changes concerning the program but so far the updates have not changed.

It's advisable to keep yourself updated on the latest changes in the Visa Waiver Program since any changes could greatly affect your travel plans. At the moment, however, there is no news that the status of Czech Republic has changed.

To learn more about VWP CLICK HERE.
3.

Is it possible to travel with medical instruments such as needles and oxygen tanks?

It is recommended that you carry only reasonable quantities for personal use not exceeding 3 months supply and they must be packed in their original containers with doctor's prescription printed on the container. However, if for some reason the medication is not in its original container it must be accompanied by the doctor's letter for approval purposes.

Any questions about specific pharmaceuticals should be directed to the FDA which mandates the admissions to the US. Travelers require a letter from the doctor allowing them to carry items that might be a threat to security. Transport and security administration is where to go for more additional information on the same.
4.

Are communicable diseases a hindrance to entering the us?

Under the VWP program many communicable diseases, cannot hinder a visitor to enter the US. However, if you happen to have any of the communicable diseases, you should indicate in your application and thereafter provide prove supporting that you are healed and no longer have the contagious disease.

Aforementioned is a list of the contagious diseases under consideration:
Active tuberculosis
Gonorrhea
Syphilis
Leprosy
5.

When do I need to renew my ESTA?

In case your ESTA has expired, you can reapply by submitting a new application. Already existing applications can never be extended.

You can easily reapply for an ESTA at any time before the current expires. If you receive the message "A valid approved application with over 30 days remaining has been found for this passport." Submitting this application will require payment for this application and will then cancel the existing application. You will be required to start your new application.
PLANNING A TRIP TO THE US FROM CZECH REPUBLIC
---
It is best to apply for the ESTA today before you make any travel plans.
Apply for USA ESTA Today
---
Additional details on ESTA
The VWP program called ESTA (electronic system for travel authorization) is a US program created online to determine the eligibility of citizens from the VWP nations.
The VWP maintains a list of eligible countries, the Czech Republic among them.
ESTA facts
ESTA applications are available online.
Many applicants are citizens of VWP countries and are approved without any technicalities.
ESTA is easy to renew and it's valid for two years.
ESTA is designed for all Czech Republic citizens irrespective of age, children included, if they have a valid passport.
Note: if you happen to change your name, gender or citizenship your ESTA approval will be cancelled.
Check your current ESTA approval record HERE.
Online form to apply for ESTA is available for those who wish to apply for the first time or reapply in cases where approval is expired.
DO YOU NEED SOME HELP?
Frequently asked questions: