ESTA for Italian Citizens: ESTA approval to travel to the United States of America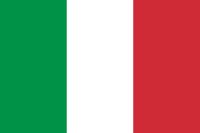 What is ESTA
ESTA is a part of the Visa Waiver Program (VWP) implemented by the US Government. The ESTA is online, automated, and determines eligibility for the VWP of those who apply.
For those who wish to travel to the US, applying for ESTA is mandatory, if they qualify.
There are several rules and regulations in place governing the VWP and the ESTA process, so it is important that Italian Citizens learn what those are before making travel plans.
1.

Are Citizens of Italy supposed to apply for ESTA before they travel to the USA?

Yes. Citizens of Italy who plan to travel to the USA must apply for ESTA if they also meet the other qualifications.

Travel must be planned for less than 90 days, be for leisure or business and be done by air or sea.
2.

Is Italy included as one of the VWP approved countries?

Yes. Italy is included in the list of 39 countries approved by the VWP for travel to the USA. The VWP maintains and updates this list consistently.

Citizens of VWP approved countries, such as Italy, are the only travelers who may apply for ESTA. Travelers who are not citizens of VWP approved countries can not apply and must use a visa instead.
3.

How many years does ESTA approval last, once approved?

ESTA approval is granted for a period of two years from the approval date, meaning travel in the USA must be complete before the two years expire.

There is one exception you should be aware of.

If your Italian Passport expires before the two year approval period, ESTA approval will instead expire on the same date that your Italian passport expires.
4.

If I already have a Visa, do I need ESTA approval too?

If the visa is valid, and is for travel to the USA, then no, you do not need ESTA approval.

ESTA is for Citizens of Italy who:
Plan to travel to the United States for 90 days or less
Whose purpose for travel is leisure or business, but not Study or to gain employment
Are traveling by air or sea
Have a valid e-passport.
Have no valid visa for travel to the USA
Note: If you lost your passport, and reported it lost or stolen, then later recovered it, do not use it to apply for ESTA as your application will be denied.
5.

Why am I required to include employment information on the ESTA application?

Including employment information on your ESTA application demonstrates that you are not intending to become an immigrant into the USA.

Section 214b of the Immigration and Nationality Act of the United States of America calls for all travelers to demonstrate that they do not intend to immigrate and take up residence in the USA.
6.

How do I renew my ESTA?

If your ESTA has expired it is easy to renew. You may renew your ESTA using this online form.

Note: The existing ESTA approval expiration date can not be extended; you must renew or reapply instead.

You do not need to wait for your ESTA approval to expire before renewing or reapplying. You can renew at any time to receive a later expiration date.

These specific circumstances require you to reapply before the expiration date:
You receive a new passport
You legally change your name or gender assignment
Your Italian Citizenship status changes or you gain citizenship in another country
ARE YOU CONSIDERING TRAVEL TO THE USA FROM ITALY?
---
It benefits you to apply for ESTA before committing to specific travel plans, such as buying airfare or reserving a hotel. It is better to be confident you are ESTA approved before making plans or reservations that may not be refundable.
Apply for USA ESTA Today
---
More ESTA Details
ESTA is an online system, and applications are made online.
Approval is easy, most Italians who apply are approved quickly
As of January 11, 2009, ESTA is required for those who qualify
ESTA is intended for all citizens of VWP countries, regardless of age, including infants and children
If you need to check the status or details of a current ESTA application click here.
Apply for ESTA using this simple online form. This form is appropriate for first time applications, renewals and re-applications.
After you submit the form you will receive notification quickly. An answer is normally provided in under 24 hours.
DO YOU NEED SOME HELP?
Frequently asked questions: