ESTA for New Zealand Citizens Travelling to the USA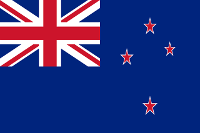 ESTA for Citizens of New Zealand
Country: New Zealand
ESTA Required: Yes
This information is intended for all citizens of New Zealand traveling to the USA.
If your visit to the USA will be less than 90 days, you may be eligible for an ESTA instead of a visa. Keep reading to find out more.
1.

What is the Visa Waiver Program?

The Visa Waiver Program (VWP) is a program including nations from all over the globe, whose citizens can use an ESTA to travel to the US instead of a visa.

The VWP began in 1986 with gradually more countries joining the program over time. There are now 39 countries in the program.

To learn more about the VWP program Click Here.
2.

Can New Zealand citizens use an ESTA to travel to the USA?

Yes, New Zealand is in the Visa Waiver Program which means New Zealand citizens can enter the USA with an ESTA, provided they comply with the ESTA requirements.
3.

What are the conditions of travelling on an ESTA?

There are multiple criteria to be eligible to travel on an ESTA instead of with a visa.
Aside from being a citizen of a VWP country, your visit to the USA needs to be less than 90 days in duration.
Your reasons for travel need to be tourism, business, medical or transit and you need to not currently have a visitor's visa.
You need to not have travelled to certain countries, such as Iran, prior to travelling to the USA, or have dual citizenship with such countries.
You also need a valid e-passport, a booked onward flight within the 90 period, and not have previously overstayed in the USA.
4.

When should New Zealand citizens apply for a VISA rather than an ESTA?

If any of the following applies to you, you will need a visa instead of an ESTA:
Your ESTA application was rejected
You have overstayed your visa or ESTA expiration date in the past
You lack a valid e-passport
You are arranging for a visit of longer than 90 days
You are organizing to stay in the USA for employment and studying purposes
5.

Do I have to fill in I-94w (paper work) if I have ESTA?

Since the implementation of the electronic system of travel authorization (ESTA) program, data is electronically registered, therefore, the arrival - departure form is not necessary.
ARE YOU PLANNING TO TRAVEL FROM NEW ZEALAND TO THE USA?
---
It's in your best interest to apply for an ESTA right away!
Apply for USA ESTA Today
6.

How long is an ESTA valid for?

Your ESTA will be valid for 2 years from the date of issue, or until your passport expires, whichever comes first.

Your ESTA is can be used for multiple entries to the USA, provided each visit is for no longer than 90 days.
7.

How long does it take to get ESTA approval and when should I apply?

You may apply for ESTA any time before you board your carrier but USA customs and border patrol recommend that travellers apply at least 72 hours before travelling.

Usually, the application is processed and approved in minutes. However, it can take longer, and could interrupt your travels if it is not issued in time.
8.

How can I check the validity of my ESTA?

Fill out this online form to get further information on the status of your ESTA. If your ESTA has expired, you will need to apply for a new ESTA to travel to the USA.
DO YOU NEED SOME HELP?
Frequently asked questions: