ESTA for New Zealand Citizens Travelling to the USA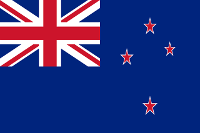 ESTA for Citizens of New Zealand
Country: New Zealand
ESTA Required: Yes
This information is intended for all citizens of New Zealand traveling to the USA.
Citizens of New Zealand should introduce themselves to the most important aspects of the electronic system for travel authorization (ESTA) and the VWP (Visa Waiver Program) before traveling to the USA.
Below is what the New Zealand citizens need to know about ESTA.
1.

Can New Zealand citizens use ESTA to travel to the USA?

All New Zealand citizens can use the ESTA application program to apply for USA travel authorization. Meaning when visiting the US from New Zealand one needs to use the ESTA application instead of the visa.

Of course, there are specific rules applicable to every individual travelling using an ESTA compared to the visa.

Remember citizens from any other country other than the VWP countries shall apply for a visa instead of an ESTA. Only travelers from VWP nations are allowed to apply for an ESTA.
2.

Is New Zealand among the VWP countries?

The Visa Waiver Program (VWP) is a program including nations from all over the globe, whose citizens can use an ESTA to travel to the US.

New Zealand is listed among the VWP countries whose citizens can use the ESTA application and can travel without having any difficulties with visa. Usually, there are frequent updates on any changes concerning the program but so far New Zealand's status remains unchanged.

It's important to keep yourself updated on the latest dynamics about the visa waiver program as any slight changes could greatly affect your travel schedule. However, as for now there are no changes concerning New Zealand.

To learn more about the VWP program CLICK HERE.
3.

When should New Zealand citizens apply for VISA rather than an ESTA?

For citizens of New Zealand travelling to the US, an ESTA is the most important requirement. Remember, an ESTA is only useful to you if you are taking a trip of fewer than 90 days and you do not already have a visa for the same. However, below are a few special cases;

If any of the listed cases applies to you, you need a visa instead of an ESTA:
Your ESTA application was rejected
You travelled to the US using an ESTA and you overstayed time limit. Meaning you are no longer eligible for ESTA
You lack a valid e-passport
You are arranging for a stay longer than 3 months
You are organizing to stay in the USA for employment and studying purposes
4.

Do I have to fill in I-94w (paper work) if I have ESTA?

Since the implementation of the electronic system of travel authorization (ESTA) program, data is electronically registered, therefore, the arrival- departure form is not necessary.
ARE YOU PLANNING TO TRAVEL FROM NEW ZEALAND TO THE USA?
---
It's in your best interest to apply for an ESTA right away!
Apply for USA ESTA Today
5.

An ESTA is valid for how long?

ESTA approval is only useful for two years since the time of its approval until the expiration of the passport of the ESTA holder.

You are only allowed to stay in the US for a period less than 3 months with a valid ESTA In one visit.

This regulation has its advantages because, within the time of holding valid ESTA, in most circumstances, you can travel to the USA as many times as you like as long as it is within the 90 days time frame.
6.

How long does it take to get ESTA approval and when should I apply?

You may apply for ESTA any time before you board your carrier but the USA customs and border patrol advocate travelers to apply 72 hours before traveling.

Mostly, the application is processed and approved in minutes, therefore, you should look into applying for an ESTA while making your travel plans and before buying a plane ticket.
---
Further ESTA information
ESTA is part of a United States of America government program called Visa Waiver Program that maintains a list of countries eligible for ESTA. The process is speedy, simple and easily accessible online making the information assessable to both the traveler and the US government.
How can I check the validity of my ESTA?
Fill out the online form to get further information on your ESTA. In case of expiration apply for a new ESTA to travel to USA.
DO YOU NEED SOME HELP?
Frequently asked questions: