ESTA for Citizens of Portugal: Apply for travel to the USA using ESTA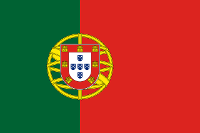 ESTA for Citizens of Portugal
Country: Portugal
ESTA Required: Yes
The following text pertains to Portuguese Nationals planning to travel to the USA.
The Visa Waiver program allows Portuguese nationals who are planning to travel to the USA for 90 days or less to get authorized for travel.
1.

Are Citizens of Portugal included in the VWP's ESTA program?

Portuguese Citizens are qualified to apply for ESTA if the meet all other criteria laid out by VWP.

VWP, or the Visa Waiver Program, was set up by the US government for short term visa free travel to the US. The VWP maintains a list of countries whose citizens are eligible to apply for the Visa Free program using ESTA.
2.

Is Portugal a VWP approved Country?

Yes, Portugal is one of 39 countries on the VWP list of approved countries.

What does this mean for citizens of Portugal?

Because Portugal is on the VWP list, citizens of Portugal who want to visit or travel to the USA for business or leisure, and for a period of 90 days or less, are required to apply using ESTA instead of applying for a visa.

Note: If a citizen of Portugal already has a valid visa for travel to the USA, they do not need to apply for ESTA, however, those without a valid visa must apply using ESTA.
3.

How long before travel should one apply for ESTA approval?

The official recommendation is to apply for ESTA at least 72 hours before departure.

However, it is a smart move to apply as soon as you begin making travel plans so you secure your approval before making hotel reservations or buying plane tickets which may be difficult to change.
4.

What Citizens of Portugal need to know about Passport Regulations?
Portuguese citizens must use an e-passport to apply for ESTA. An E-passport includes a machine readable chip with biometric info and a digitally printed photo direct on the passport.
If the passport has an expiration date that is sooner than the ESTA approval, the ESTA approval expires on the same date the passport expires.
Temporary, Emergency Diplomatic or Official Portugal passports must at least be machine readable, but do not need a digital photo, to be used for ESTA.
Note: Machine readable passports contain two lines of text, numbers and chevrons below the biographical data.
5.

Do I need to know my travel details in advance, before I apply for ESTA?

No, you do not need specific plans for travel to the United States before you apply for ESTA. You can apply for ESTA as soon as you begin making plans.

All Portuguese travelers who qualify for ESTA are required to apply, including infants and children.

Remember: it is advised you apply at least 72 hours in advance, sooner if possible.
6.

Do I need to bring a copy of the ESTA with me when I travel?

While technically it is not required to carry a copy of your ESTA approval, it is a good idea to carry a copy anyways.

Some airlines and other carriers may require a copy of the ESTA approval before boarding.

In addition to that, you may at some point in your travel, need to present your ESTA approval ID number, which is on the printout.

If you forget your ESTA application number, return to this website and enter your name, birth date, passport number and issuing country into the system to retrieve the number.
PLANNING A TRIP FROM PORTUGAL TO THE UNITED STATES?
---
It is best to apply during the initial trip planning stage. Apply Now!
Apply for USA ESTA Today
---
More information regarding ESTA
Under what circumstances do Portuguese citizens need to apply for ESTA
Citizens of Portugal need to apply for ESTA if:
They plan a trip to the USA that is 90 days or less
The purpose of the trip is business or leisure, but not study or employment in the USA
They are traveling by air or sea, but ESTA is not for land crossings
They have no criminal record not communicable diseases that disqualify them from ESTA
They have no existing valid Visa for travel to the USA
How long am I approved once I receive my ESTA approval?
The ESTA approval is two years, under normal circumstances.
Exceptions include:
If your passport expires before ESTA approval expires, the ESTA approval will expire at the same time as the passport
If you no longer meet ESTA requirements, the ESTA approval will expire
If you make any changes to your name, citizenship or gender assignment, the ESTA will expire
If you get a new passport the ESTA will expire
Note: If at any time in the past you were deported, denied a Visa, or denied entry into the USA for any reason, you are not eligible to use ESTA.
If you need to check the status of a current ESTA application click HERE.
To apply for ESTA today click HERE. Note, this form can also be used to reapply and renew your ESTA.
DO YOU NEED SOME HELP?
Frequently asked questions: