ESTA for San Marino Citizens: Apply for Your USA ESTA Now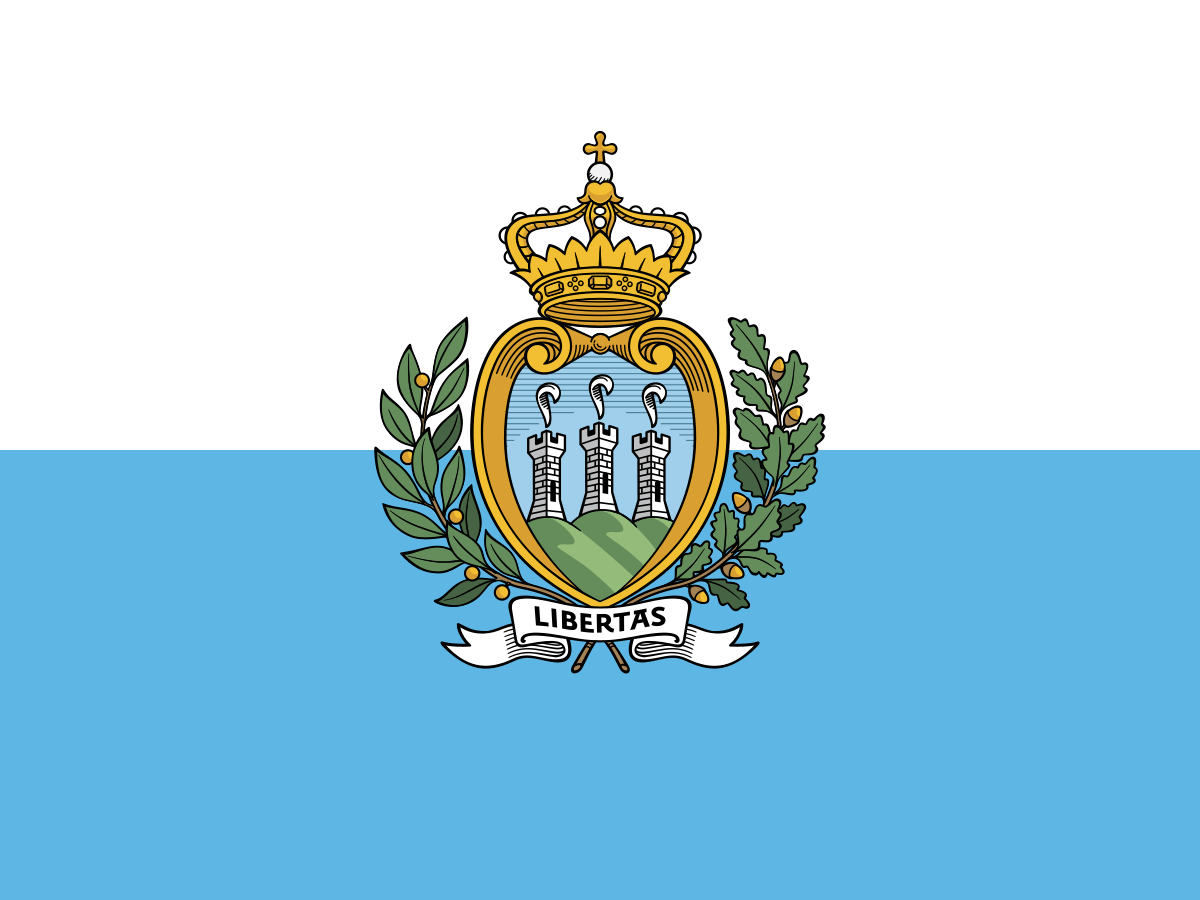 ESTA For Citizens of San Marino
Country: San Marino
ESTA Required: Yes
If you are a citizen of San Marino planning to visit the USA, then the below information is intended specifically for you!
Since San Marino is a Visa Waiver Program member state, its citizens should get acquainted with what the program implies, as well as, what is an ESTA (Electronic System for Travel Authorization).
1.

ARE CITIZENS OF SAN MARINO ELIGIBLE TO TRAVEL TO THE USA WITH ESTA?

Yes. All San Marino citizens can apply online for their ESTA travel authorization to the USA.

An ESTA is an easier, quicker and overall more convenient way of obtaining a travel permit to the USA, in other words, it gives you the opportunity to travel Visa-free to America.

This hassle-free way of traveling to the USA is only available to people that are citizens of one of the Visa Waiver Program country.

However, there are some rules and regulations to qualify for an ESTA approval, regardless of if you are a citizen of a VWP country.
2.

IS SAN MARINO A MEMBER COUNTRY IN THE VISA WAIVER PROGRAM?

Yes. Currently, San Marino is included in the list of VWP countries.

We say currently, as there always may be changes – some countries may be added, some removed, therefore each individual should follow up on the latest information regarding the program before applying for ESTA.

Although there is no talk about any changes regarding San Marino being excluded from VWP, there is talk about Trump administration wishing that four countries (Hungary, Greece, Portugal, San Marino) educate their citizens regarding the allowed stay in the USA while with an ESTA.

There are citizens who have prolonged their stay more than it is permitted. One of the four countries is also San Marino, therefore, next are the rules and regulations of ESTA.

Want to know more about VWP in general? Read here.
3.

WHAT IS ALLOWED WHEN TRAVELLING TO THE USA WITH AN ESTA?

An ESTA, essentially, is a short-term travel authorization. Meaning, you may not use it if, for example, you want to study or get employed in America.

What ESTA is valid for is the following:
For a visit that is 90 days or less (not more than ninety days!).
For leisure, business and/or transit.
One may wonder why is ESTA allowed for business if you cannot get employed with an ESTA. With the term "business" it is implied that the individual is planning to go to a conference or a business meeting.
4.

IF THE CITIZEN OF SAN MARINO HAS TWO PASSPORTS, WHICH ONE SHOULD BE USED IN ESTA APPLICATION?

Dual citizenship is allowed when applying for an ESTA, provided that the individual uses the passport issued from a VWP country, in this case, San Marino, as it is a member of the VWP.

However, is it important to note that people with dual citizenship are checked for both citizenships. In other words, criminal and background checks will most likely be done for both countries.

Therefore, an approved ESTA may not be granted if the background check (from either of the two countries) shows something that disqualifies the individual to get approval for this type of travel authorization. If your ESTA gets denied, you will have to obtain a Visa.

Since it is harder to apply and get approved a second time for ESTA (if the first one was denied), it is important to fill out the application correctly.

Visit the closest US embassy for expert advice for an answer to specific questions about traveling to the USA with two passports.
TRAVELLING TO THE USA FROM SAN MARINO?
---
If you plan to visit America as a citizen of San Marino, apply for your ESTA here!
Apply for USA ESTA Today
---
More about ESTA
As ESTA has been made by the U.S. government, they are the ones making all the rules and regulations that all citizens of VWP should abide by.
HOW LONG IS ESTA LEGITIMATE FOR?
After ESTA has been approved, it is legitimate for two years or until the ESTA holder's passport expires, if it expires prior to the ESTA expiration date.
As you know that ESTA permits to travel for up to 90 days in the USA, within these two years the ESTA holder may travel multiple times, on the condition that each visit is no longer than ninety days.
HOW CAN I CHECK THE VALIDITY OF MY CURRENT APPROVED ESTA?
You may check your ESTA validly here with this simple online form.
In the event of an expired ESTA, you will need to re-apply for a new ESTA to travel to the USA once again.
After you have submitted your ESTA application via the Online Application Form, you should receive an answer regarding your ESTA approval or denial in no more than 72 hours.
DO YOU NEED SOME HELP?
Frequently asked questions: