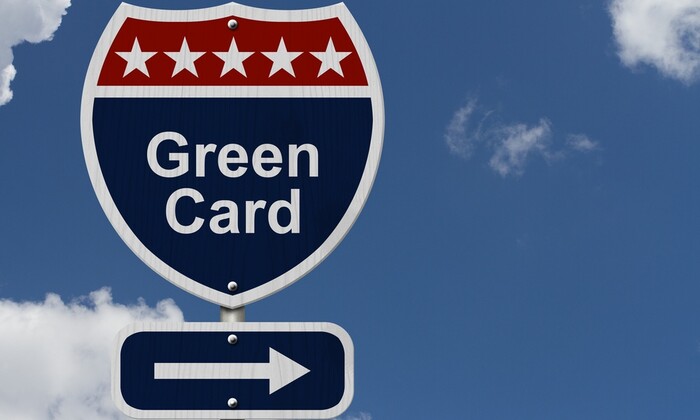 What is a Green Card Lottery? Since 1986 Diversity immigration Visa program allows people worldwide to apply for resident immigration Visa. The so-called Green Card Lottery is an application process to get a US permanent resident card. The latest changes of the Immigration Act in 1990 created the permanent Diversity Visa as we now know it. There are 55,000 Green Cards available annually. The initial goal of the program was to create diversity among the ever-growing immigrant population. Now is one of the few ways people can ask for a permanent Visa.
Green Card requires a meticulous application process and a lot of waiting. In this article, we'll go through the most critical aspects of the program.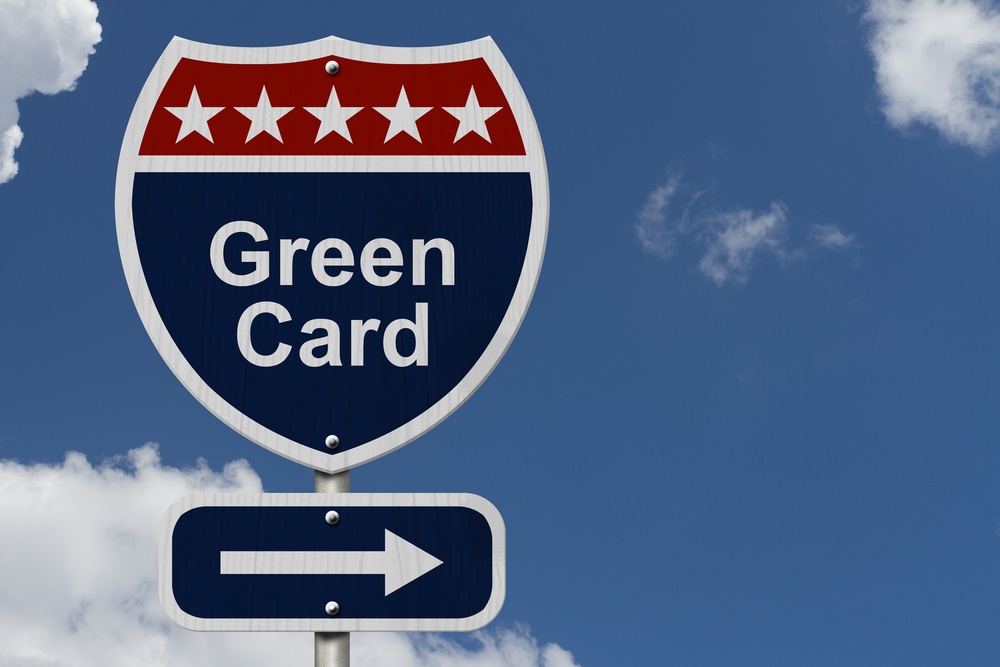 How to apply for a Green Card
The elusive and valuable document, the infamous Green Card, lets lottery winners relocate to the US. America is the most prominent economy globally, and though not without its problems, for many Green Card seekers, it is a considerable upgrade compared to opportunities in the home country. How does it work, and what is a Green Card Lottery?
Geographical distribution
If you're wondering how to get a green card, there is only one way. To get into the U.S.A. Green Card Lottery, you must come from an eligible county, and there are two exceptions to the rule. Let's first look at the country you can apply from. The program was created to get more diversity from immigrant groups, and based on the previous patterns, and some counties are not eligible. Currently, these countries do not qualify for the USA lottery: Canada, Brazil, Bangladesh, China, Colombia, Dominican Republic, El Salvador, Guatemala, Haiti, Honduras, India, Jamaica, Mexico, Nigeria, Pakistan, Philippines, South Korea, Vietnam, and the United Kingdom. Northern Ireland is an exception to the UK ban.
The diversity Visa is distributed among continents, and the system considers five-year spends and attaches high-admission region to some parts of the world. Currently, Asia and South America are high, and North America, Europe, and Africa have low admission. As a result, lower entrance gets a more significant cut among available visas. The six regions for Green Card Lottery consideration are Africa, Asia, Europe, North America, Oceania, South America, Central America, and the Caribbean.
The visas are distributed to regions. The only restriction is the total number of visas from one country with a maximum of 7% or 3850 Green Cards. Thus, roughly 20.000 visas are allocated to Europe, the same number to Africans, and all other countries receive the rest.
If the applicant's marriage partner comes from an eligible country, they could apply. Another exception is if the applicant's parents were born and resided at the ineligible birth country.
Prerequisite for Green Card application
There are two criteriums for Green Card eligibility. The first one is native citizenship of the eligible region as stated above, and the second is education or work requirements.
USA Lottery applicants must have a high school degree or education of the same level. This is defined as twelve years with a mix of formal elementary education and par of secondary. Another option is the work experience of the candidate. The person must have 24 months on the job. American administration determines through its database which occupations and employment can qualify for the alternative requirement.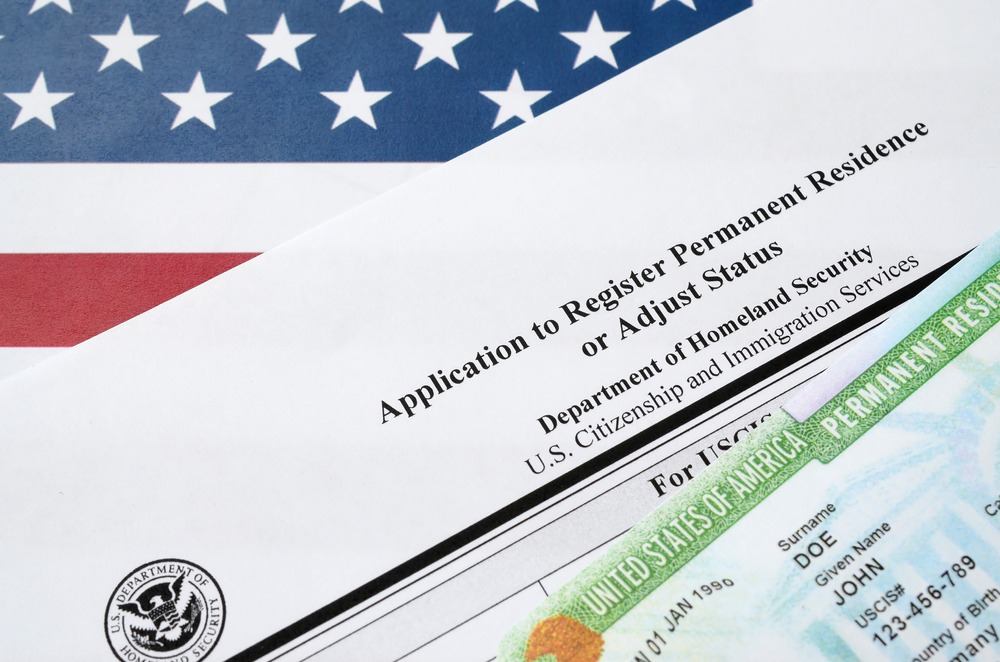 What do you need for applying?
Since 2003, the Green Card application process is an online procedure. Numerous agencies offer support services for Green Card proceedings. However, the US government and other institutions consider many of the agencies as possible scams. If you'll apply alone, the period is between October and November each year.
You will need to fill Green Card application Form I-485, and if you have a sponsor for a Green Card, there are forms like a petition for Alien Relative, Worker, Entrepreneur, and a couple of others.
To get Green Card through a job, applicants must be priority workers with outstanding ability in science, arts, or athletics, have a profession with an advanced degree or exceptional abilities, or be one of the skilled workers or professionals.
One of the most common Green Card issued is for family members. If you are an American citizen or a permanent Diversity Visa holder, your spouse and children are eligible to get the Visa. The same applies to unmarried children under 21 for a Green Card Holder. You can also ask for a Green Card for a relative by filing the main immigration form and adding a family member's petitioner.
The application form is a highly detailed document. You will need to fill in personal information for you and your family, attach a valid passport number, and digital color photography that follows strict guidelines. Earlier, U.S.A. Green Card Lottery didn't need a valid passport for application, but this has changed in recent years, meaning fewer applicants aim for the US Diversity Visa.
After October/November application, the random Lottery picks results to come in between May and June of next year. The US Administration works through the Kentucky Consular Center in Williamsburg. They already decided on the winners of the DV-2021. Among a total of 7,3 million applicants in the 35 days, the Center sent 119,021 winning notifications. This number is always larger than 55.000 eligible spaces.
The inflated number of chosen entries is because of complicated proceedings. Many don't finish as they should, and some applicants decide to drop out. In addition, you can only apply once in a calendar year, and applicants with more than one application will be disqualified.
You won the Lottery. What now?
After you receive the winning notification, the work is nowhere near done. You should fill DS-260 form as soon as possible. The next step is the medical examination in US administration authorized medical institutions. Then, depending on your case and rank number, you will go to the US Consulate or Embassy for an interview.
All Green Card holders must go on an activation trip. The first entry into the US must be within six months of the medical examination. After that, airport personnel will give you an I-551 stamp on the passport. This stamp signals you are a legitimate Green Cardholder.
You will receive your Green Card within six months, but with an I-551 stamp, you already have all the rights for a permanent Diversity Visa. With a valid Green Card, you can move to the US. If you received a Green Card, your family members would get one too. That applies to husband and/or wife and kids under 21.
An important note is there is no Green Card fee. However, that doesn't mean the whole process is without costs. You can check here to see applicable fees for various forms, including sponsored Green Card.
If you're still pondering whether to apply for Green Card, you can test out how you feel about the US by visiting. The easiest way to get the travel authorization is with ESTA.
ESTA and other Visa travel documents
People who travel to the US for business, tourist, and transit reasons can get ESTA to permit if they come from countries in Visa Waiver Program. To get the travel authorization, apply for ESTA online. It is a straightforward procedure where you'll need to fill the application form, give up personal and travel information and pay a small fee of $78. Among other things, you will have to disclose social media information. In addition, you must have an emergency contact, and it will help with the application if you give the point of contact and first accommodation information.
Who needs ESTA? All travelers from countries in the VWP program who wants to travel for business or tourism purposes. After your application, US Custom and Border Protection need approximately 72 hours to settle the application. If you must travel right away, there is a slim chance of getting ESTA approval earlier. You will get your unique ESTA application number, and with this number and your login credentials, you can check ESTA status online at any moment.
Status check makes sense only if you must travel before the 72 hours American administration needs for checking the application. Another situation for ESTA online check is if you're not sure is It still valid.
What does an ESTA look like? You don't need a printed ESTA document because your airline will already have it. With a valid ESTA document, you can visit the US in the next 24 months. There is no limit on how many times you can travel to the US, and the maximum length of one stay is 90 days.
For applying for ESTA, you must have a passport valid at least six months from your return date. In addition, it has to be an electronic passport with a chip containing information and digital photography printed in it. You also can't apply for ESTA if you had troubles with immigration in the past, like deportation, overstay in the US, or rejected application.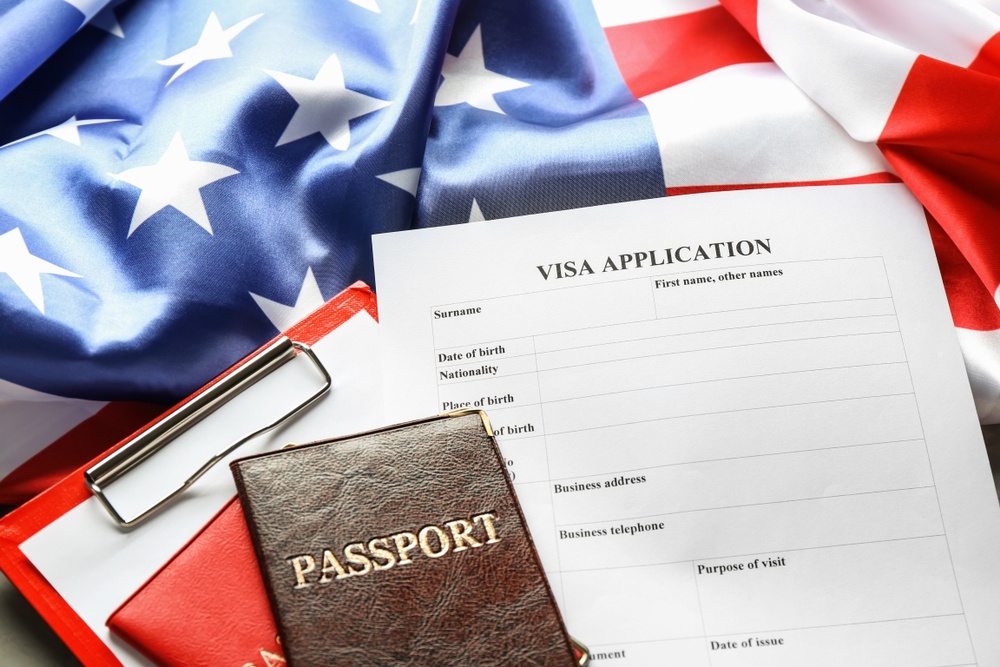 US Visa
When do I need Visa? If you come from countries outside of Visa Waiver Program, you will need another type of US Visa to get into America. You can also apply for US Visa if you got rejected for ESTA.
There are different types of Visas, but for travel reasons, the best options are B1 and B2 Visas, with one being more for business and the second for tourism and family visits. Applying for B1/B2 Visas is a somewhat lengthier process. You must prove the travel is temporary, that you have ties in the form of a job or family with your country of residence, and that your trip is for business or travel.
You must fill DS-160 form and pay a $160 fee. An interview with embassy personnel is also required for US Visa proceedings. However, with all these disadvantages, there are some benefits to B1/B2 visas. They are valid for up to 15 years, and you can travel as much as you want. You can also stay longer in one trip, up to 180 days.
FAQ
What is the procedure of the Green Card Lottery?
You must apply online using the form between October and November. Fill the documentation carefully. If you get selected, you must fill out the DS-260 form, perform a medical examination, and interview in the US Embassy or Consulate.
What data do I need for the Green Card Lottery?
You will need personal information like biography, education, marital status, and others. You will also need passport information and a digital photo.
Who can participate in the Green Card Lottery?
Citizens from eligible countries can participate if they have a high-school diploma or two years of working experience.
Which countries can't participate in the US Lottery?
Currently, citizens of these countries can't participate in the Green Card Lottery: Canada, Brazil, Bangladesh, China, Colombia, Dominican Republic, El Salvador, Guatemala, Haiti, Honduras, India, Jamaica, Mexico, Nigeria, Pakistan, Philippines, South Korea, Vietnam, and the United Kingdom.
How are Green Cards chosen?
The Green Card Lottery winners are randomly chosen. However, there are different quotas for various regions, and one country can get a maximum of 7% out of 55.000 available places on the Lottery.
Can family members get Green Card?
If you won the Green Card lottery, your family would also receive Green Card. This relates only to your spouse and children under 21.
Summary
Green Card Lottery is a way to get permission to live in the United States. You can apply online each year and without the Green Card fee. You can use it if you come from eligible countries, finish high school, or work for two years.
Many agencies offer help with the Green Card Lottery, but you will need to be careful. Some of the agencies are frauds. Every year there are between 5 and 15 million participants in the Lottery, and Kentucky Consular Center in Williamsburg issues around 100.000 winning applicants. In the end, 55,000 Green Cards are issued.