Living and working in the USA is a dream for many people around the world, but the process can be tricky and not everyone will be successful.
Resources can be misleading, unclear or just plain wrong, and you might feel at times like you're knocking your head on a brick wall.
But getting a permit for working in the US doesn't have to be such a minefield. With the right advice, due diligence, and a bit of patience, most eligible people can successfully obtain the necessary documents with minimal fuss.
This article aims to provide you with all the information you need and walk you through the whole process, with clear and concise, jargon-busting instructions. Specifically aimed at UK and EU citizens, you'll soon be well on your way to achieving that dream along with thousands of other applicants each year.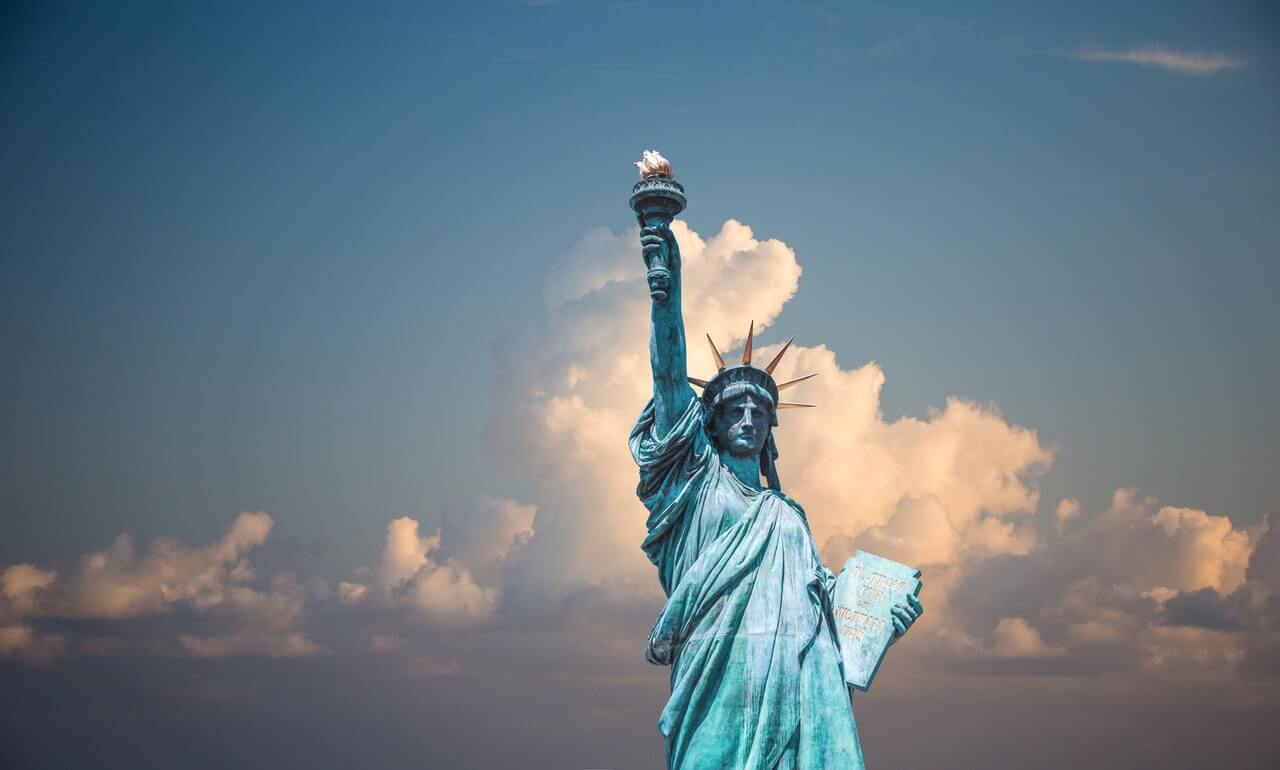 How to Work in the USA - What You Will Need
In order for any foreign citizen to work in the USA, they must be in possession of one of the following:
A "Green Card" - which is the coveted document that signifies you as a permanent resident.
A "work permit" - which is also known as an Employment Authorization Document (EAD) and fully covered in this article.
A specific working visa that has been applied for by your US employer and accepted by the USCIS.
Failure to obtain at least one of these documents will result in your petition to work in the USA being denied.
What is a US Work Permit?
A US work permit is also called an Employment Authorization Document (EAD). It is a photo identity card that is issued by the U.S. Citizenship & Immigration Services (USCIS).
Citizens of foreign countries are not allowed to work in the US unless this document has been obtained, and/or they have satisfied the requirements of their visa.
Or, they have become a permanent resident by being issued a Green Card.
For example, if you're going to be working in the USA as a British citizen you will need to hold a work permit to prove to potential employers that you're allowed to legally work in the states.
This photo card looks very similar to a driving license, and is simply known as a "work permit." However, you must not confuse it with a work visa as the two are very different.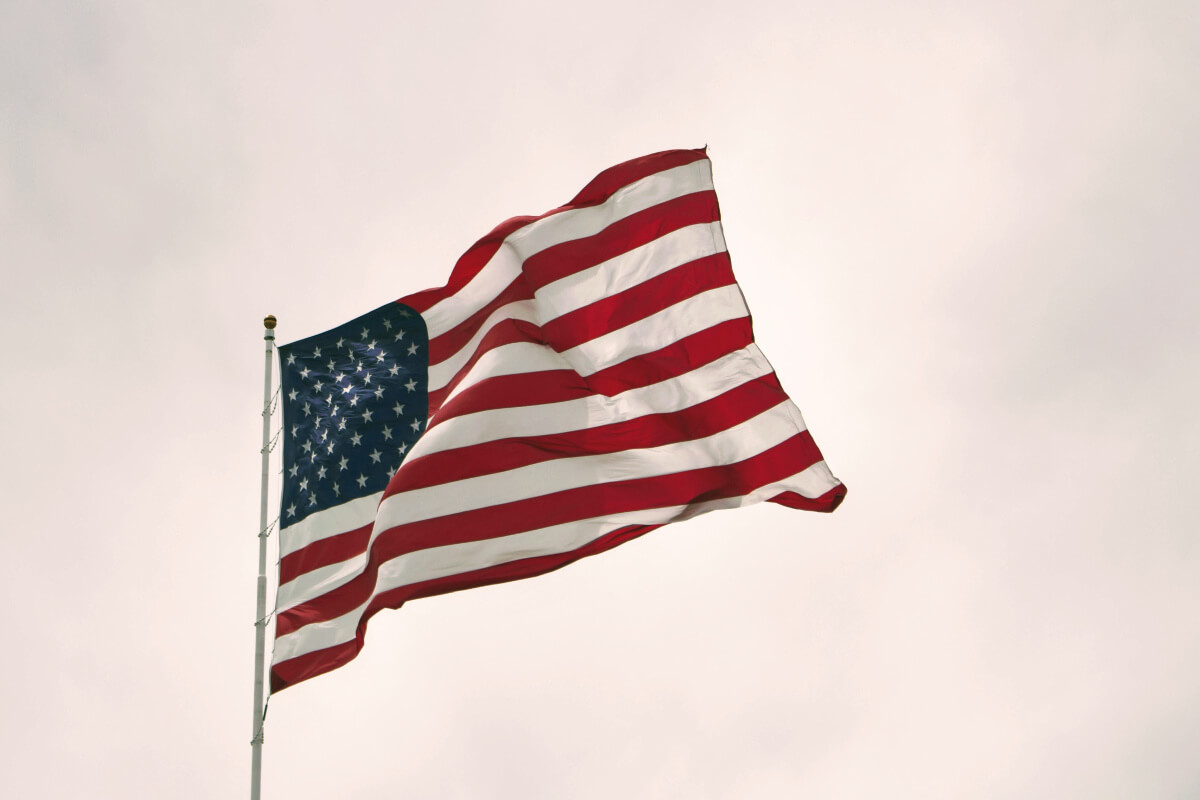 The Difference Between a Work Permit and Work Visa
A US work permit and a US visa for work are two different documents - but they often get confused, so let's try and clear that up.
The work visa is a temporary document that allows the bearer to enter the United States in order to seek work - or to work for a limited time such as with seasonal employment.
There are many different types of these visas, and you'll need to apply for the correct version depending on where you come from and what you're going to be doing in the US. Examples can include: for business, study, agriculture, religious purposes or the arts.
Usually, a work visa will only be issued if a US-based employer files a petition on your behalf with the USCIS. Once approved, you can then apply for a work permit if you intend to stay for a longer-term living and working in the US.
And don't confuse a US work visa with an ESTA - which is part of the visa waiver program enjoyed by citizens of qualifying countries that can grant temporary entry into the country without the need for a full visa.
A work permit, on the other hand, is the document you need once you're in the USA that will legally allow you to work for any employer.
They're usually valid for up to a year, after which you will need to apply to get them renewed should you wish to continue working in America. There are some exceptions to this rule though - which will depend upon your employer or your status.
Who Can Apply for a Work Visa?
In order to successfully apply for a work permit, you must meet USCIS criteria and be in a specific category of people who are eligible for working in America.
Temporary (non-immigrant) workers - Anyone wishing to enter and work in the United States for a limited time is classed as a temporary, non-immigrant worker. There will be restrictions placed on the amount of time they are allowed to remain in the country and/or what they are eligible to do depending on the type of visa they have been issued.
Permanent (immigrant) workers - Anyone who has been authorized for working in the US as a foreigner on a permanent basis is classed as a permanent immigrant worker. Green card holders will fall into this category.
Students and Exchange visitors - Depending on the specific circumstances, students and exchange visitors may be allowed to work in the US. Permission from their school, college or university will be required.
Temporary Business visitors - A B-1 visa should be obtained if you're looking to enter the US as a temporary business visitor. However, for certain individuals, using the visa waiver program is enough to qualify in this regard.
The full list of these categories is extensive - too numerous to include here - but you should take a look at this useful visa directory to confirm you fit into a least one in order to apply for a US work visa.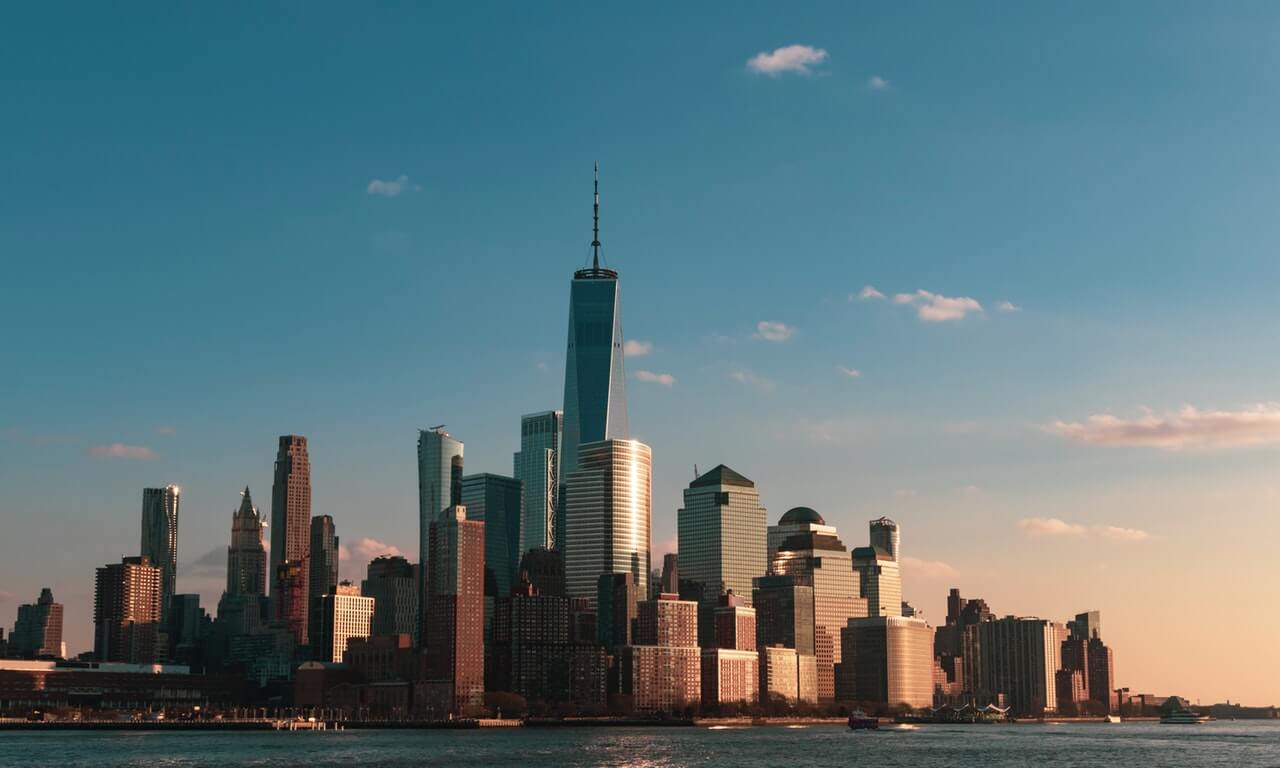 Obtaining a US Work Visa
In order to obtain a US work visa, you will need to satisfy three parameters before the USCIS/Embassy will accept your application.
Have a job offer from a US-based employer. Before you even start the process of a work visa application, you need to have had a concrete offer from a US-based employer in order to potentially gain entry into the country to work.

An approved petition by the USCIS. Your employer should file an I-129 form - which is a petition for a nonimmigrant worker. Once this has been accepted, you can then start applying for the US work visa.

There are some types of visas that require additional approval from the Department of Labour (DoL). Once again, your employer will make this application on your behalf. Simply put, this is to prove that the job you're applying for requires foreign workers and that opportunities for citizens will not suffer as a result.
Once you have satisfied these parameters, you can then take the necessary steps to apply for a US visa for work.
If accepted, you will then need to schedule a visa interview which will usually take place at your nearest US Embassy or Consulate. You should be told after this interview if you've been accepted or not.
Applying for a US Work Permit
Once you're in the US you can then begin the process to apply for a work permit (EAD).
In order to do so, you will need to fill out the I-765 form, which you can download directly from the USCIS website along with a PDF with full, form-filling instructions.
You'll have seven pages to fill out with all the relevant details, and you'll also need to provide evidence of eligibility with your supporting documents. You can view the checklist of the required evidence to make sure that you don't miss anything out.
While most of the form is self-explanatory, you might need additional help with one or two questions. Make sure you adhere to the instructions to see you through any tricky sections.
Usually, two passport-style photographs will also need to be included, and it's imperative that they're taken recently, and you adhere to the detailed photo requirements of the US Embassy.
A lot of mistakes can be made here and many applications are turned down or delayed because of poor quality passport photographs that haven't met the desired standards. Don't be caught out if you want to be working in the US as soon as possible.
You can also apply to receive a text message or email when the USCIS accepts your application, which is useful if you want to stay in the loop. You'll need to fill out a G-1145 form and attach it to your main application.
TIP: Don't forget to sign your forms! Many applications are rejected because of this simple, avoidable error.
Where to File
You will file (mail) your completed form to one of several possible USCIS service centers depending on your nonimmigrant classification and the action that you are partitioning.
Refer to these filing locations and make sure you send your form to the correct address. Again, failing to do so will result in significant delay - so read the details carefully.
Fees
At the time of writing, the fee for a work permit (EAD) is currently at $410. However, it's worth checking with the USCIS as this is often subject to change.
Additionally, certain eligibility categories will need to pay an $85 biometrics fee - so check to see if that includes you.
A fee is not required for anyone looking to adjust their status and obtain a Green Card, as this will be covered in the fee for the I-485 application.
You'll need to fill out an additional form for authorizing a credit card transaction should you wish to pay in this manner at a USCIS Lockbox facility. Include this when you send the package.
You can also pay by money order, personal check, or cashier's check if you so desire.
What Happens Next?
You play the waiting game.
It can take a while for visa/work permits to be processed, so you should be prepared for that.
Always apply well in advance of any potential start dates, and certainly well before you're due to travel.
Once your application has been processed and accepted, you will be notified by the USCIS, Embassy or Consulate, and then you will be legally allowed to travel to/work in the US depending on which document you have applied for.
Remember - never begin work or accept any employment unless you have been authorized to do so.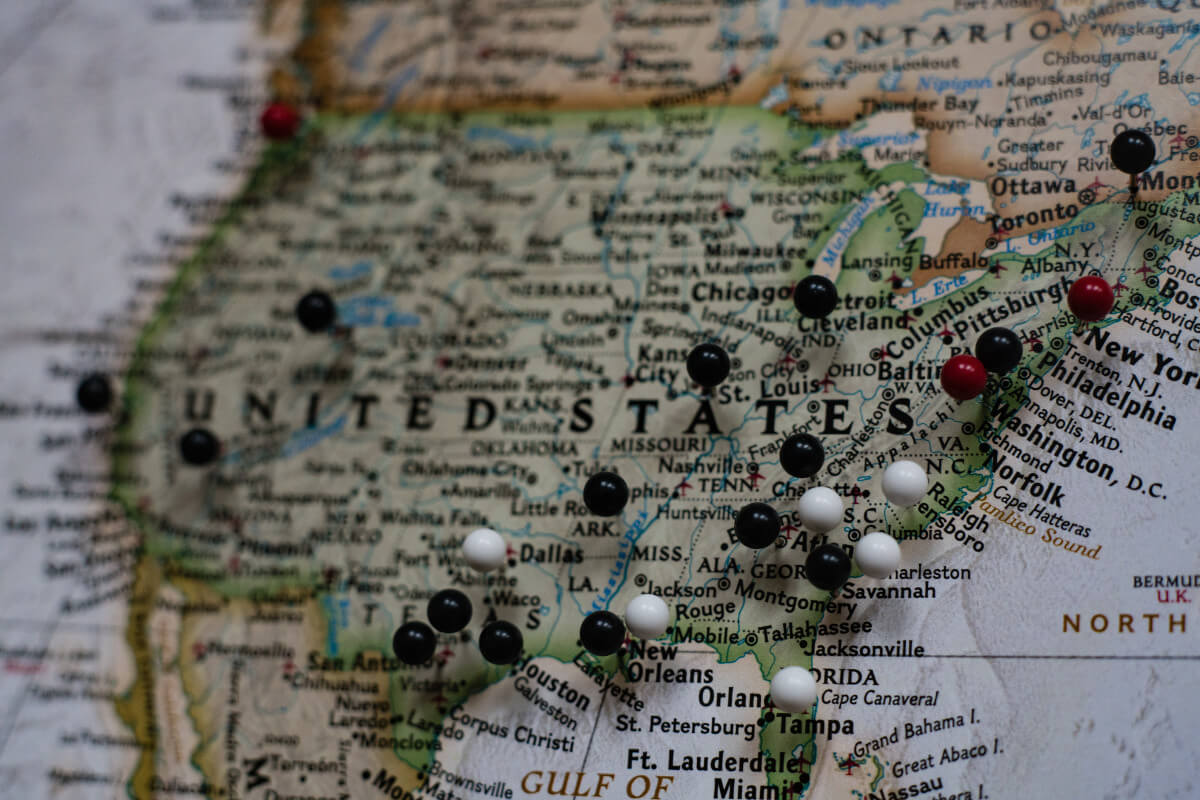 FAQs
Below you'll find some additional frequently asked questions to help you with your visa/work permit process.
1.

How long does it take to get a US work visa?

The length of time it will take for you to obtain your US visa for work will depend on a number of different factors.

The type of visa you've applied for, your current circumstances and even how accurately you've filled in the forms, will all contribute to either a smooth process or one that is fraught with obstacles.

In most cases, it will take between three to five weeks for the actual application to be processed, and if successful, an applicant will receive their travel documents within the next two business days.
2.

How long does it take to get a US work permit (EAD)?

Unfortunately, EAD waiting times are considerably longer than visas, with reports of being anywhere between two weeks, to five to seven months - and sometimes longer depending on your application and eligibility.

A complaint cannot be raised until you've been waiting a minimum of 75 days for your EAD.
3.

How long does my work permit last?

Again, this will depend on your circumstances, application, and/or employer. A typical work permit will last up to one year.

Some will be for up to three years.

Work permits can be renewed, but for no more than six years in total. After that, should you wish to continue working in the US, you will need to apply for a Green Card - providing you're eligible for one.
4.

Which visa allows you to work in the US?

There are a number of different visas that allow you to have employment in the US.

The most common is the H-1B visa for temporary immigrant workers.

If you're in any doubt as to the type of visa you require, you can use this official visa wizard to help you make the right choice.
5.

Can a tourist visa be converted into an employment visa in the US?

Providing you have received a job offer from a US employer it is possible to change the purpose of your visit to the USA. This is called a "change of status."

However, it isn't possible to "convert" the visa - you need to apply for a new one from scratch and ensure you meet all the requirements for this new visa.

You'll most likely be applying for the H1-B document which is the most common US work visa - but if the quota has already been filled for the year, you will be unsuccessful.

The quota opens on the 1st of April every year and is usually filled within a few days.

If you are on time with your application, your prospective employer will petition the USCIS on your behalf for your change of status.

If you are successful, you will need to leave and re-enter the country as you will be currently still on your tourist visa.

It should also be noted that you won't be able to do this process if you've entered the country on the ESTA visa waiver program.

Remember - never accept any position, start studying at a school, or change your intended purpose of visit in any way until you have received 100% confirmation from the USCIS that you're at liberty to.

Failure to do so can result in detention, deportation and/or lengthy/lifelong bans from entering the US.
6.

Can you work in the USA with a tourist visa?

If you have a B-1 or B-2 visa (business and tourism respectively) it is not possible to accept employment or to begin studying of any kind while you're in possession of that particular visa.

This includes paid performances, or anywhere you will be performing in front of a paying audience.

Working as a crew-member on a ship or aircraft.

Employment in any form of media.

Or attempting to settle as a permanent resident in the USA.

Again, if you're looking to study or pick up paid work of any kind, you will need to reapply for the relevant visa, be accepted for it, and leave and return to the country before it's legal for you to be working in the US.
7.

How do you know if a US visa has been approved?

Following your visa interview at the US embassy or consulate, you will normally be told right away if your application has been successful. Embassy officials have the authority to confirm or deny your visa application.

If you've been approved, you will be informed of the next steps and when your travel documents will be returned to you. This might take a few days and they will likely hold your passport through the process for you to pick it up later.

If you've been denied, you will be informed of the reasons why. You're not allowed to reapply for the visa, but you might still be successful for the visa waiver program or ESTA - so it's worth going down that route.

Some visa applications might take much longer, so you will need to contact the National Visa Centre (NVC) directly for an update on the status of your particular visa process.
8.

How do I prepare for a US visa interview?

Preparing for a US visa interview might seem like it's a daunting task, but if you break it down step-by-step you'll actually find it's pretty straightforward.

It's very important that you have all your necessary documents with you, and that every form or application you've been required to fill out is done to the letter.

Make sure that there are zero mistakes, as even a typo or an incorrect date could result in your application being denied.

The interview itself will usually consist of a set of questions. These will vary depending on the type of visa you're applying for.

For example, the interview for a K-1 fiancee visa for intent to marry a US spouse will be very different from that of a B-1 or B-2 visitor visa.

You should do extensive research beforehand and find out the type of questions you might be asked. Example questions are easily available with a simple search.

The interviewer will likely ask questions randomly and not everything will be included - that is why you need to practice before your interview date to make sure all the bases are covered and you're fully prepared for anything they might throw at you.

For example, if you're just looking to gain entry on the visa waiver program, you might research the possible ESTA questions well in advance of your application.

If you want to be working in the USA as a British citizen and for further information, check out this in-depth article on US visa interview preparation.
9.

Can I get additional help for visa/work permit applications?

There are plenty of guides available online, as well as the highly useful Citizen Path website which charges a fee for assistance in completing forms.

Immigration lawyers are also ten-a-penny, but they can be very expensive and in most cases, they will simply not be required.

Be wary of sites that ask for upfront fees or that seem too good to be true. Scams do exist and with immigration being as important and emotionally challenging as it is, you can be taken advantage of if you're not careful.

For the most part, it's not hard to find quality immigration advice for free if you do a little bit of digging.
10.

What happens if my application is turned down? Will I get my money back?

If you are unsuccessful in applying for a visa or work permit, you may apply again in the future at a later date. You will be told the reasons why you have not been accepted, and then you can hopefully address them next time.

However, you will not get your money back - this is a processing fee that everyone has to pay for all visas and work permits for the US.

Should you wish to reapply, you will need to pay the fees again with the new application.
11.

I work remotely - do I need a US work permit?

No, but you will obviously still need a visa to enter the country and can only remain for as long as that is valid based on your situation.
12.

Is it possible to work in the US without a work permit?

Yes, it is possible, and there are several circumstances where you will be able to work in the USA without the need to apply for a work permit.

As mentioned above, if you work remotely - such as a freelance web designer - you will not need a work permit.

You can basically do any job that doesn't require a social security number or bank account. Some employers are more relaxed about what documents they require you to provide to prove you are eligible for working in the US.

However, you must err on the side of caution here. Many of those jobs won't pay well and it might not be 100% legal.

Of course, you can always try to apply for a Green Card should you meet all the relevant criteria.

This could be because of family or a spouse in the US, a permanent job offer or employment, your refugee status, or some other eligible category.

Once you're in possession of a Green Card, you can simply show this to prospective employers to prove you can legally work in the USA.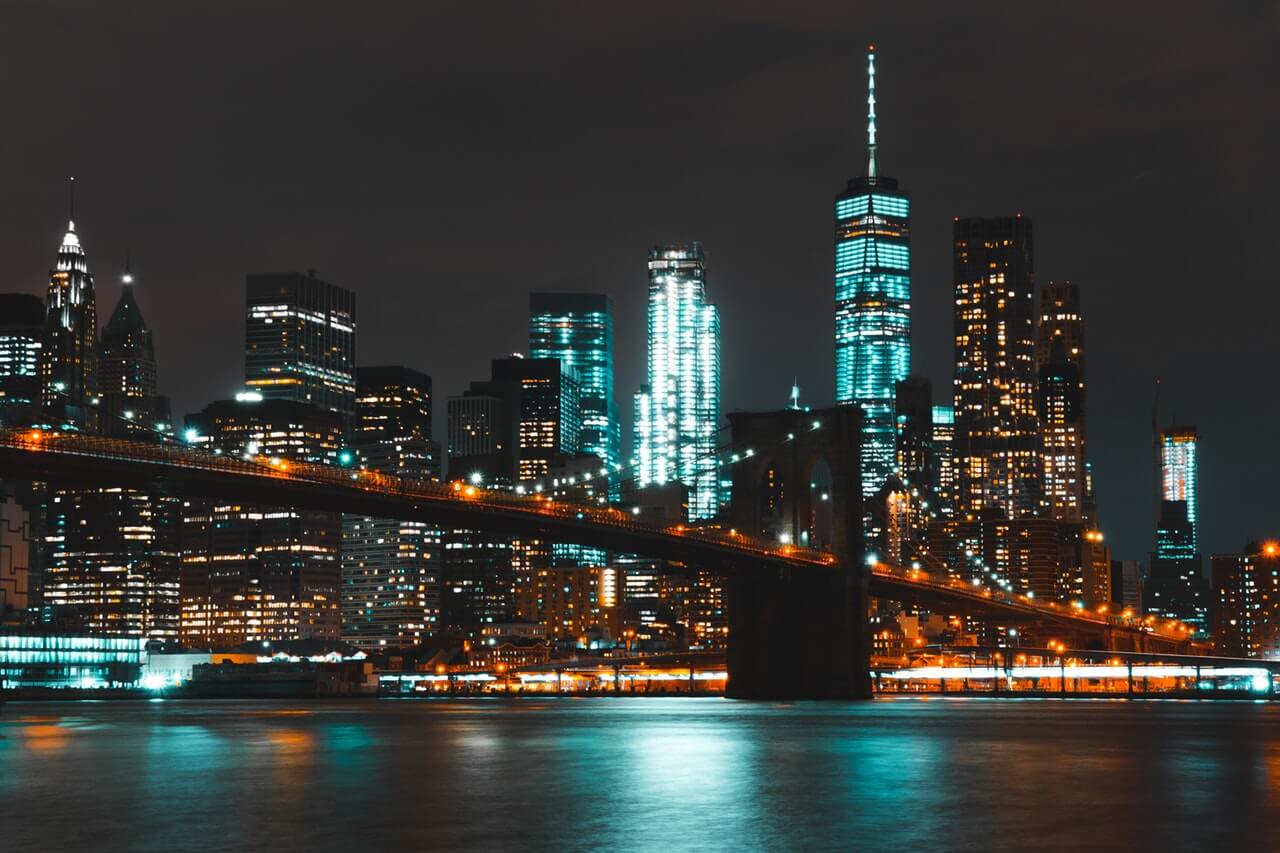 Final Advice
Perhaps the best piece of advice for anyone looking to begin working in the US from the UK or other EU country is to double-check everything.
The USCIS receives thousands of applications that are simply not filled out correctly, with glaring errors, typos, spelling mistakes, spoiled forms, and many even missing signatures.
It's imperative that you go over it with a fine-toothed comb and make sure you've completed everything accurately. Mistakes must be clearly identified, and in some cases, it's preferable to start again.
It's worth having someone else to check it all for you - as a fresh pair of eyes can often catch something you've missed.
Summary
While it might at first seem like a mountain to climb, working in the US is an achievable goal.
If you take your time, stay organized, fill out all your documents correctly and prepare well for any interviews you're likely to have, providing you match the required criteria, you could be well on your way to achieving your dream of working in America.
Good luck!