The USA is a huge country, with far more destinations than any traveler could pack into one trip.
It's packed full of exciting cities, beautiful countryside and jaw-dropping national parks, each with their own limitless lists of attractions.
So how do you choose?
Well, this article will help narrow it down a little to the top 5 USA travel destinations, and even offer a few handy travel tips to make your adventure safer and more enjoyable.
New York City, New York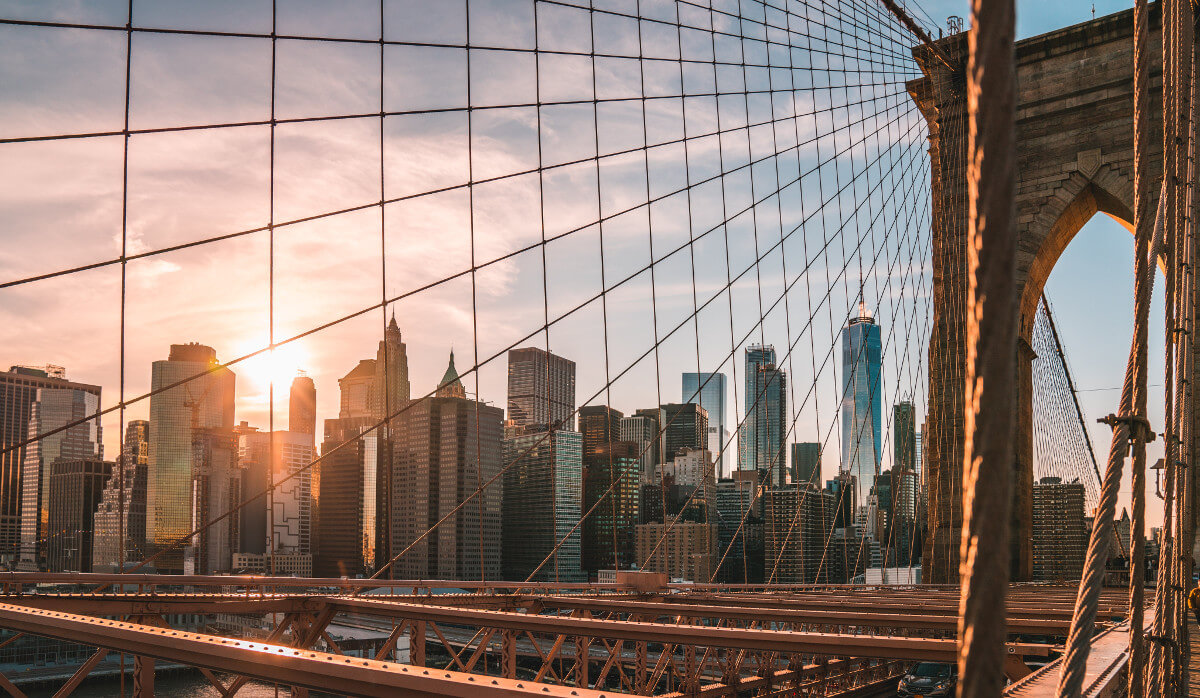 Unsurprisingly, New York City takes the top spot. This mecca of culture was first settled in the early 1600s so while it's not as old as many European cities, it's still got nearly 400 years of history jammed into its famous districts.
New York is home to many cultural monuments including the Statue of Liberty, the Empire State Building and Grand Central Station. Central Park is a definite must-see, along with Metropolitan Museum of Art, Broadway and the Brooklyn Bridge. The list is honestly endless!
However, as with all big cities, it can be a little daunting finding your way around safely.
These travel tips will help you to feel like a local!
Make sure you have the right visa or ESTA for your trip to New York.

New Yorkers seem to abide by traffic lights only when it suits them… adopt this attitude with caution and always be on the lookout for bikes that can come out of nowhere!

Save money on the Metro by buying a 7 day pass if you're going to be doing 13 or more trips.

Pay attention to the "East" or "West" part of any address you're looking for, you'll narrow down the options by 50%!

Eat like a local and save money by purchasing food from food trucks and avoiding the tourist restaurants around Times Square.
Maui, Hawaii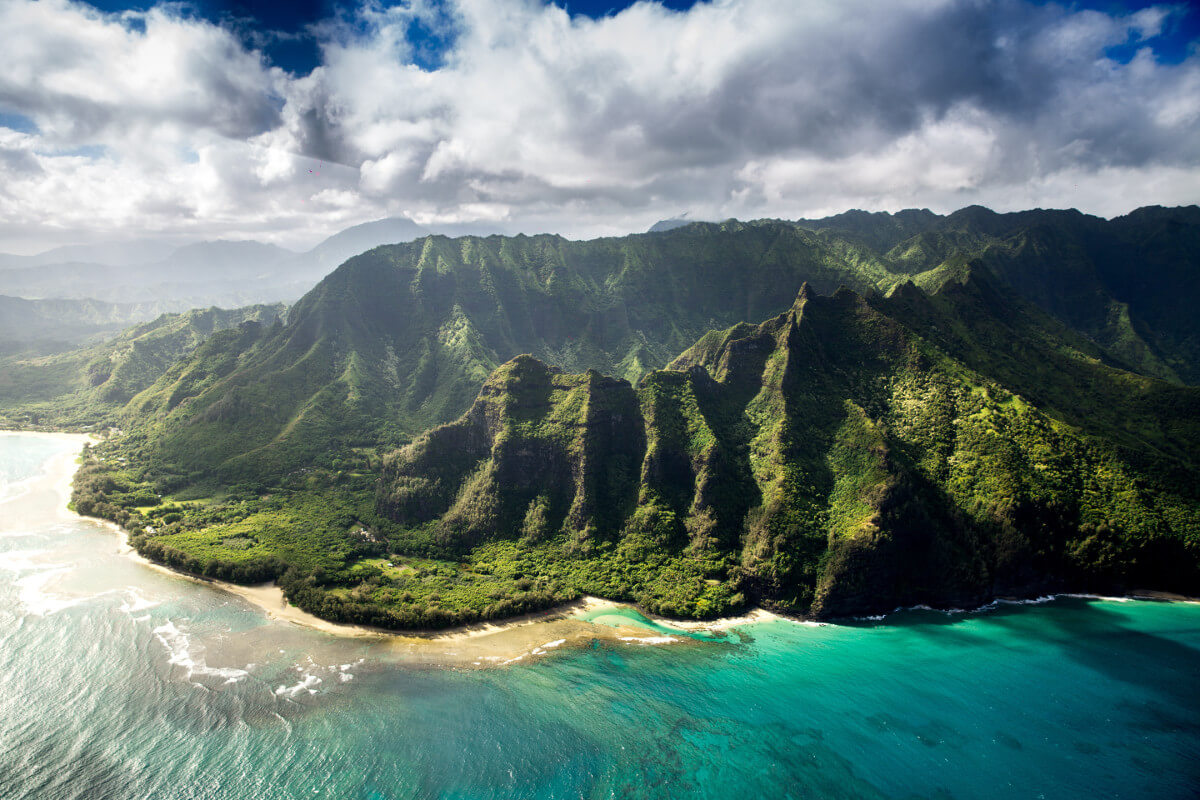 Ahh, Maui, the island of tropical paradises or adventure sports depending on which floats your boat.
Hawaii is a stunning collection of islands but Maui hits the top spot for tourists due to its incredible collection of beautiful natural environments.
If beaches are your thing, Ka'anapali Beach is one of the most popular and convenient from an amenities point of view. And, as an added bonus, if you're here in the spring you might just be lucky enough to catch sight of some humpback whales!
But Maui is also much more than beaches, also being home to incredible bamboo forests, waterfalls, Haleakala National Park, and of course the two huge volcanoes that actually form the island.
But regardless of your reasons for visiting this spectacular archipelago, you'll need the right visa, or ESTA if you're from a visa waiver country, before you can rock up. Make this the first thing you get sorted before you dive into the rest of your travel plans!
Some more essential Maui travel tips include:
Maui is popular with surfers for a reason – the waves can be big and powerful so take care if you're going for a swim.

Allow extra time for driving on the island, the roads are windy and need to be taken slowly, especially in bad weather – which can change at very short notice.

Accommodation can book up quickly so be organized and book far in advance.

Even though Hawaii is part of the USA, it has its own biosecurity rules so make sure you're not carrying any fruit, vegetables or plant products when you go through security.
Las Vegas, Nevada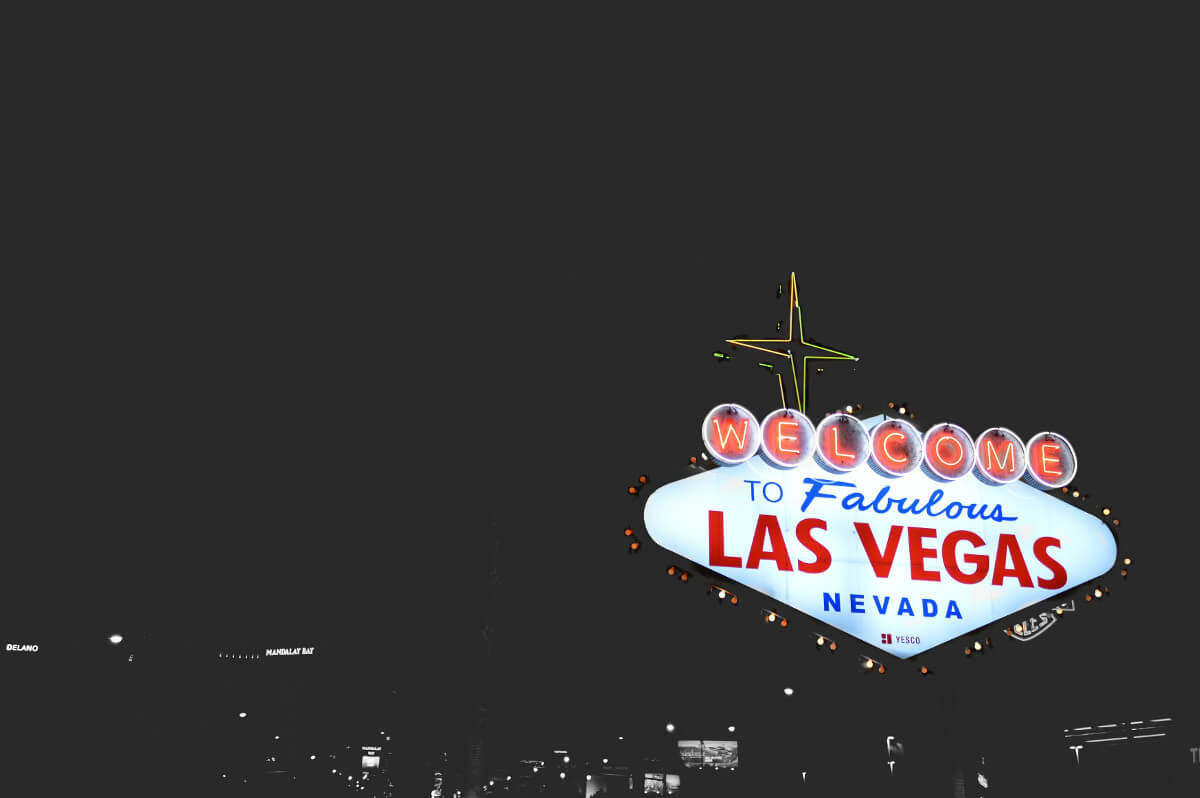 For those who love the high life, or just want to experience it once (and why not?), Las Vegas is the city of dreams.
But you don't just have to be there for the casinos, Las Vegas is also one of the best destinations for live performances, it is home to some of the best chefs in the world, and if you feel like getting out for a bit of fresh air, Red Rock Canyon is a short drive away and a top hiking and rock climbing destination.
But you also don't have to be willing to spend half of your salary to experience Vegas. Some savvy planning can have you living the Las Vegas life on a shoestring.
The Fountains and gardens of Bellagio are stunning and completely free, Fashion Show Mall holds free fashion shows at the weekends and anyone can walk down Freemont Street for the ultimate taste of everything Vegas has to offer, with street performers, evening light shows and live music.
However, like anywhere, a little travel know-how can make your trip run smoother.
You will need an ESTA for Las Vegas if you're from a country within the visa waiver program. This is really easy to secure but is a necessary requirement for getting into the USA so don't forget!

While you can walk easily down the main street, it's not easy or possible in some places to walk much further back than 1 block, so find accommodation close by or be prepared to pay for cabs.

Accommodation and show tickets sell out super quickly over holidays season so book in advance to avoid disappointment.

Set yourself a daily budget and stick to it so that you have a good time without having to live off pot noodles for the rest of the year.
Orlando, Florida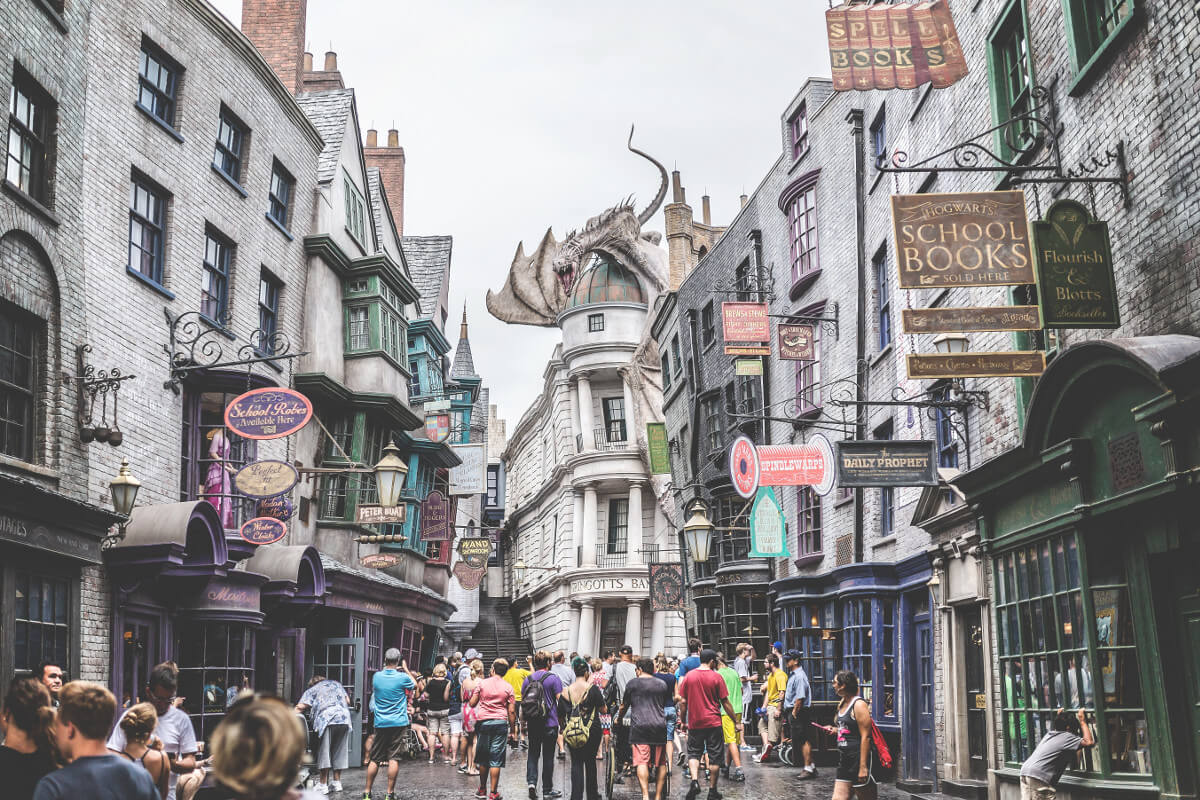 Orlando is probably best known for its Disney theme parks, but there are many other reasons why this city ranks so highly as a travel destination.
Orlando is also a fantastic place for luxury spa treatments, eating, shopping and for the more outdoor oriented, water sports.
Paddleboarding can be a great way of seeing some of Orlando's magical waterways and even a manatee sanctuary.
Orlando also has plenty of outlet malls for the budget conscious shoppers, and you can buy theme park merchandise from any of the tourist shops throughout the city.
Tips for visiting Orlando include:
Avoid restaurant chains and go for locally owned gems for the best quality local food. Assume you need to reserve to avoid disappointment.

If you're going to spend a significant amount of time at a theme park like Universal Studios, consider staying in one of their own accommodation options for perks like free shuttle buses to and around the park.

If you can manage it, try and travel in the shoulder or off-season for more bearable temperatures, prices and crowds!

Don't forget your ESTA for Florida!
San Diego, California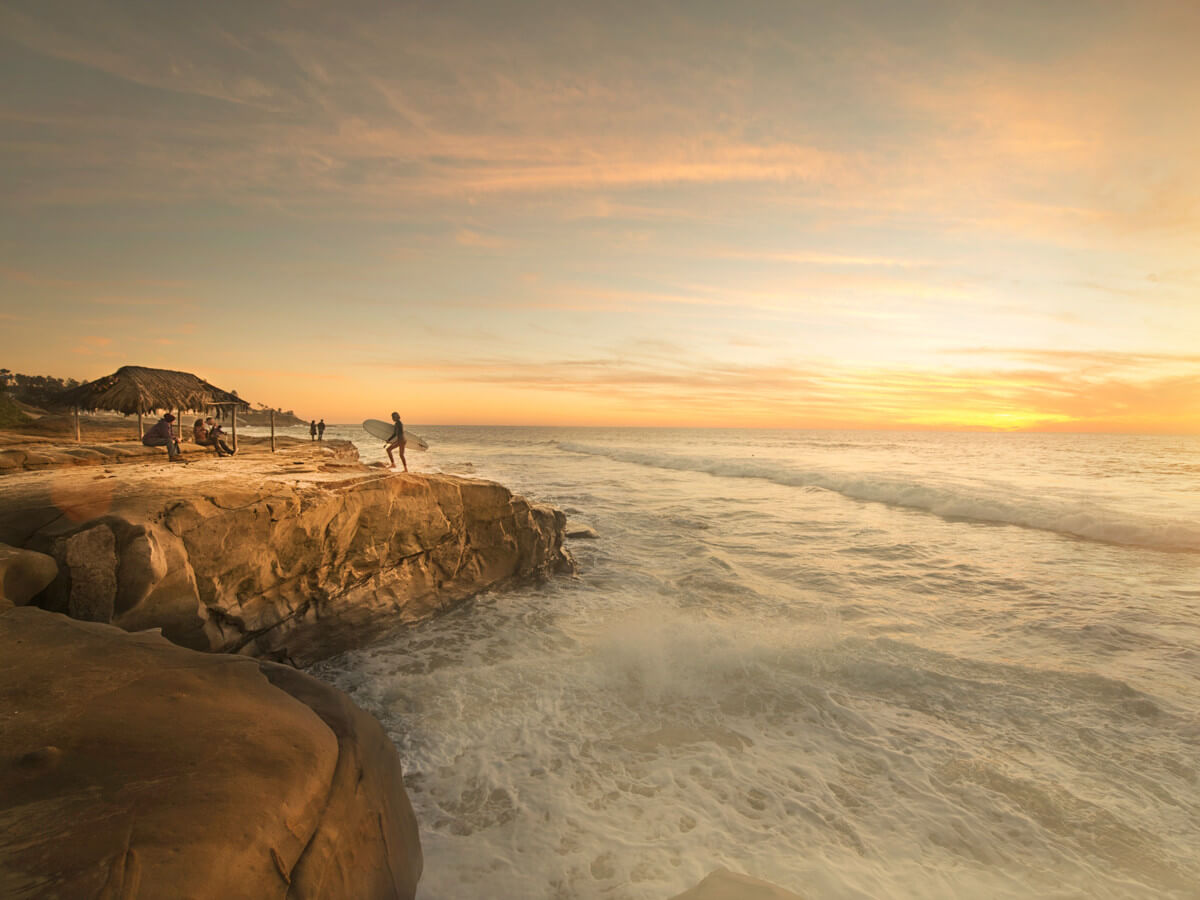 Last but definitely not least is the laidback sunshine coast of California. San Diego is a surfer's hub as well as a haven for Mexican food, shoppers, beach lovers, hikers and museum-goers. There really is something for everyone!
San Diego is a year-round destination for singles, couples and families, with hospitable temperatures right the way through the winter that make it a great escape for a bit of sunshine in the darker months.
Take note of these tips to maximize your trip:
Organize your California ESTA or visa far in advance to avoid last minute stress.

Remember your sunscreen!

Reservations, reservations, reservations! Just assume you'll need them and at the very least you'll have peace of mind that you won't miss out on the tour or attraction you had your heart set on.

Rush hour can be crazy – as in, the traffic can come to a standstill. Opting for a trolley ride to avoid the interstate is a good move.

Check out Gas Lamp Quarter for some history and culture within easy walking distance.
That sums up this list of the top 5 travel destinations for the USA. Travel safe, plan ahead and don't forget your ESTA!