ESTA for Malta: Apply for ESTA for Travel to the USA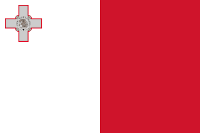 ESTA for Malta
Country: Malta
ESTA Required: Yes
The following text applies to citizens of Malta who wish to travel to the United States of America using the ESTA program.
The ESTA system is a part of the Visa Waiver Program put in place by the US Government to facilitate visa free travel to the United States from qualifying countries.
It is important that Maltese Citizens be informed of all rules and regulations governing ESTA.
1.

Are Maltese citizens allowed to apply for ESTA if planning a trip to the USA?

Most citizens of Malta who plan to travel to the United States for less than 90 days for business or leisure qualify to use the ESTA system for Visa Free travel.

There are, however, exceptions, as noted in the info presented below.
2.

Is Malta included on the list of VWP approved countries?

Yes. The VWP, or Visa Waiver program of the United States uses the ESTA system to grant approval. The ESTA or Electronic System or Travel Authorization is an online system used by the Visa waiver program to determine a person's eligibility for the VWP program.

The VWP maintains a list of 39 approved countries, including Malta. Only citizens of approved countries may use ESTA. Citizens of other countries, or citizens of Malta who do not meet all other ESTA requirements, must apply for a visa instead.
3.

How long does it take to get approval to travel to the USA through the ESTA system?

Approval for ESTA can happen in as little as 10 to 20 minutes, however, normal processing is around 24 hours.

US Customs officials recommend you apply at least 72 hours in advance of your departure.

It is wise to apply for ESTA as soon as you begin making trip arrangements so you are sure you are approved before making hotel reservations and buying travel tickets which are hard to change or may be non-refundable.
4.

How long does ESTA approval last?

In most cases ESTA approval lasts for two years, provided you remain qualified for ESTA during the two year period and your passport does not expire during the two year period.

The ESTA approval is only valid for trips to the USA of 90 days or less. The ESTA approval does cover multiple trips, as long as each individual trip is 90 days or less.
5.

Can I change my ESTA application ones it has been submitted and paid?

Most information on the submitted application is not available to change. There are a few pieces of info you may update such as:
Your email address listed on the application
Your US contact address entered on the application
Specific travel dates
All other data on the form can not be changed. If you need to change data on the form, including your name, passport number, citizenship, employment info etc, you need to reapply and submit a new application.
6.

What circumstances require a Maltese Citizen to apply for a Visa instead of ESTA?

The ESTA approval system is available for Citizens of Malta who qualify.

Certain circumstances disqualify a citizen from using ESTA. If a person is unable to use ESTA, they may apply for a Visa instead.

Maltese citizens will need a Visa instead of an ESTA if:
The trip they plan is for Study or to gain employment
The planned trip is more than 90 days
Are dual nationals, having citizenship in both Malta and Syria, Sudan, Iraq or Iran
Have traveled to or been in Iraq, Iran, Syria, Libya, Somalia, Yemen or Sudan
They are convicted of a crime or are carriers of a contagious disease that disqualifies them. See FAQs for details
Are not traveling by air or sea. Land border crossings do not qualify for ESTA approval
WILL YOU BE MAKING A TRIP FROM MALTA TO THE UNITED STATES?
---
If you plan to travel to the USA, now is the time to apply for ESTA approval!
Apply for USA ESTA Today
---
Additional Information on ESTA for Citizens of Malta
Passport requirements:
Citizens of Malta need a valid e-passport to travel to the USA. An e-passport contains an imbedded digital photo and machine readable chip.
ESTA is required, If you Qualify
All citizens of Malta who plan to travel to the USA for 90 days or less for business or leisure are required to apply for ESTA instead of a Visa.
The exception to this is if the Maltese citizen already carries a valid, current Visa for travel to the US. In this case, they do not need to apply for ESTA.
Do you need to check the status or validity of an ESTA application you submitted in the past? Click HERE.
To apply for a new ESTA approval, or if your ESTA approval has expired, click HERE to apply.
DO YOU NEED SOME HELP?
Frequently asked questions: