ESTA for Andorra Citizens: You May Visit the U.S. Visa-Free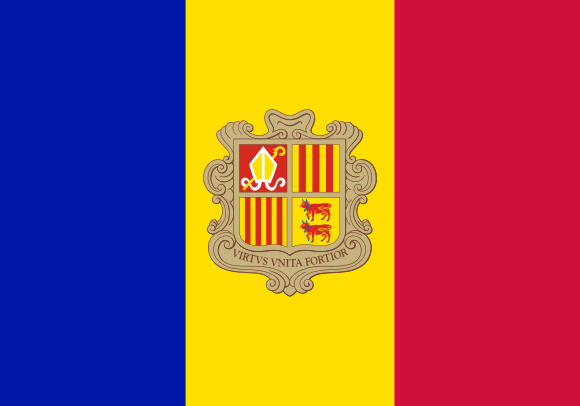 ESTA For Citizens of Andorra
Country: Andorra
ESTA Required: Yes
If you're a citizen of Andorra, then the following information will greatly help with a Visa-Free trip to USA.
Andorra is one of the countries to be included under the Visa Waiver Program, which lets Andorra's citizens travel Visa-Free by simply applying for an ESTA (Electronic System for Travel Authorisation). Keep reading to find out more about ESTA for Andorra citizens.
1.

CAN CITIZENS OF ANDORRA TRAVEL TO THE USA WITH ESTA?

Indeed, all residents of Andorra can utilize ESTA when making a trip to the USA.

Be that as it may, there are some limitations for going with an ESTA rather than a Visa. You may use an ESTA if your stay in the US doesn't surpass 90 days and, in the event, that you are visiting for business, travel or transit reasons.

In different cases where the above does not match the purpose of your travel, you should apply for a Visa.
2.

IS ANDORRA ONE OF THE VISA WAIVER PROGRAM COUNTRIES?

Yes. At present, Andorra is a Visa Waiver Program (VWP) affirmed country. Which means that ESTA for Andorra citizens applies.

However, an informed traveler will check if anything has changed regarding the list of approved countries. Be sure to check the latest approval status and other information on VWP here.
3.

WHEN SHOULD I GET A VISA, INSTEAD OF ESTA?

If you are a citizen of one of the Visa Waiver Program, you qualify for an ESTA, however, some specific cases may exclude you from applying for an ESTA.

Apply for a Visa if one or more than one of the below apply to you:
Your purpose of travel to the U.S. is something other than business, tourism or transit;
A non-immigrant visa may apply to you if you think that any of the rules of the Immigration and Nationality Act are relevant to you;
You are anticipating on remaining in the USA for a period that surpasses 90 days;
You are traveling from abroad into the USA with a VWP non-signatory air carrier.
4.

HOW LONG IS ONE ESTA VALID FOR?

Your approved ESTA is legitimate on two occasions:
Until the expiry date of your passport;
For two years if your passport is valid for more than two years since receiving your ESTA.
In one visit you are permitted to remain in the USA for as long as 90 days with a legitimate ESTA.
This implies that, inside the time of holding an endorsed ESTA, in the vast majority of cases, you can make a trip to the USA on various occasions for up to 90 days each time.
ANDORRA CITIZEN TRAVELING TO THE USA?
---
Make it simple and easy by applying for your ESTA right here.
Apply for USA ESTA Today
5.

HOW MUCH TIME IS REQUIRED FOR FILLING AN ESTA APPLICATION?

Quick answer: 10 to 20 minutes, if you have all the necessary information to fill out an ESTA application form.

Once you have applied for it, the ESTA approval takes only a few minutes, however, it is strongly advised to not leave this step until the last minute, rather have a 72-hour window of time.
6.

CAN I MAKE CHANGES TO MY ESTA APPLICATION AFTER SUBMITTING IT?

Such information as your choice of airline, hotel or traveling route can be changed in the application.

Therefore, you are not obligated to purchase plane tickets or book a specific hotel in order to fill out an ESTA application.

You will, however, need to re-apply for a new ESTA if:
You get a new passport,
Your name, gender or citizenship have legally changed.
7.

DO I HAVE TO CARRY A COPY OF MY ESTA APPLICATION TO THE AIRPORT?

No, it is not obligatory for you to carry a copy of the ESTA approval in order to travel in the U.S. under the VWP.

Nonetheless, some airlines may ask an ESTA copy to be kept with the traveler, therefore having a printout may benefit.

Fret not if you forgot a printout and/or your ESTA number. Simply go to the ESTA website and enter in your name, date of birth, passport number and the country issuing the passport to find out your application number.
DO YOU NEED SOME HELP?
Frequently asked questions: