ESTA for Australian Citizens: What Do You Need to Know When Visiting the USA?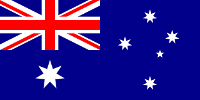 ESTA VISA for Australian Citizens
Country: Australia
ESTA Required: Yes
All information listed below is intended for citizens of Australia who are travelling to the USA.
If you are an Australian Citizen, then you are eligible to apply for the Electronic System for Travel Authorization (ESTA) visa waiver if you want to journey to the US. The ESTA Australia visa waiver previously was hardly mandatory, but now without doing so, you may not be permitted entry into the US. Since Australia is now one of the 39 Visa Waiver Program countries that can benefit from the ESTA travel authorization system, this Australian ESTA visa waiver should not be seen as a visa but simply an authorization to visit the US.
Although the ESTA is for short term stays, Australian citizens will now enjoy visa exemption for
tourism or
visitor activities such as conference attendance, making business inquiries or negotiations,
medical and
short study purposes.
1.

How can I apply for ESTA from Australia?

One of the benefits of the ESTA is that it allows citizens to swiftly obtain travel permission online. For travelers from Australia to the USA, the ESTA Australia is straight forward and a quick alternative to the traditional US Visa Application for a US travel visa which issues travelers entry into the US.

The ESTA application is processed via an online form that comprises a set of questions used to ascertain whether the applicant is eligible to visit the US under the conditions of the ESTA. The application is expected to have been completed prior departure to the US.

The online form for this application is very simplified, and it takes only a few minutes to complete. It requires answers to:
General and private information - basic personal data, Passport information, contact details.
Eligibility criteria questionnaire. Few regarding health, travel history, and general security.
Then you make the payment.
It is advised that the application be made at least 72 hours before departure to the US. Additionally, to qualify for this American Visa for Australians application, applicants must ensure they meet the US Visa waiver Australia requirements for Australians.
2.

ESTA Requirements for Australian Citizens to Travel to the US

You must have:
A valid Australian passport (an electronic passport. They are machine-readable and has an electronic chip symbol). This is because how it works is the visa waiver is usually hooked up electronically to the passport, hence, there will be no cause to wait extra for a stamp or paperwork at the destination airport)
a valid email address for the application response, and
a valid payment card to complete the online application fee
3.

How Do I Receive my ESTA USA from Australia?

How long does it take to get a US Visa in Australia? The conventional process could take up to 6 months if unlucky. For the ESTA, on completion of the application, you will receive a confirmation e-mail that notifies you of your eligibility to travel to the US under the Visa Waiver Program. The Australian traveler hence can proceed to the US with the confirmed visa waiver, but no longer than 90 consecutive days.

If you wish to travel for longer than 90 days, or reasons other than tourism, business, transit, or medical, then you will need to apply for a visa.

However, the confirmed ESTA from Australia is valid for a total of two years for multiple entries within this period, once it is approved. So long as the passport's validity remains intact.

Be sure to:
Confirm the date of your passport's expiration if you have to renew it before applying for your ESTA and
Confirm online that your ESTA for Australian citizens is up to date before proceeding to travel.
If you applied for an ESTA in the past but cannot remember when you can confirm validity here.
Also if your ESTA is no longer valid, you will need to apply for a new ESTA using the online application form.
ARE YOU AN AUSTRALIAN VISITING THE USA?
---
Apply for an ESTA today if you plan on travelling to the USA from Australia
Apply for USA ESTA Today
4.

Do I need an e-passport to apply for an ESTA?

Yes, you do need an electronic passport to be able to apply for an ESTA. If your passport is an e-passport, it will have a symbol on the front that shows it has an electronic chip.
5.

How long is my ESTA valid for?

Your ESTA will be valid for two years from the moment it is approved, or until your passport expires if that comes first.

Be sure to check the date of your passport's expiration in case you need to renew it before you apply for your ESTA.

If you've applied for an ESTA in the past but can't remember when, you can check if it is still valid here.

If your ESTA is no longer valid, you'll have to apply for a new ESTA using the online application form.
6.

Do I need to carry a copy of my ESTA to airport?

No, it is not necessary to carry a copy of your ESTA to the airport when travelling under the VWP. As the system is electronic, your airline will be automatically notified as to whether or not you have a ESTA.

However, some airlines may require that you have your own copy. Check with your airline or bring a copy with you just in case.
7.

What is the ESTA group application?

A group ESTA application can be completed for families or groups of up to 50 people.

This means that one person completes the application for everyone all at once, the individual passport details are entered for each person and one application fee is paid. This can save a group time and money.
Summary
The benefits for applying for ESTA Visa Australia are:
The application processing time is quick.
It can be used to travel to the US for business, tourism, or medical purposes.
The application form can be completed in a matter of minutes on mobile
Can be re-used as many times as you wish to visit the US
Your ESTA Can be recovered in the event of loss
DO YOU NEED SOME HELP?
Frequently asked questions: