A Guide for Citizens to get ESTA visa Australia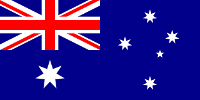 All Australian nationals are eligible for the Electronic System for Travel Authorization (ESTA) visa waiver on travel to the USA. Being part of the Visa Waiver Program (VWP) countries, Australia is one of 39 nations that can benefit from the ESTA visa program.
ESTA visa Australia makes it far easier for Australians to visit the US for short-term stays (up to 90 days) and gives visa waivers for tourism, business, short-term study, and healthcare purposes. ESTA visa Australia more convenient and more accessible permission to visit the US than the regular Visa.
Here is a complete guide to help you navigate the ESTA visa Australia system and the ESTA application for Australians.
1.

How to Apply for ESTA from Australia?

Australians can quickly obtain ESTA USA travel authorization online. It is a quicker and hassle-free alternative to the traditional non-immigrant US Visa Application.

You can fill up the ESTA Form online. It comprises a set of questions used to determine whether the applicant is eligible to travel to the US under the ESTA USA Australia program. The online form has straightforward questions which take around 23 minutes to fill up. You need to ensure that while filling up the answers, you don't leave out one. Or answer one incorrectly. This could lead to ESTA rejections or problems with border agents later on.

The questions are about:
Contact details of the passengers
Detailed information on your trip to the United States
Information on the passengers
Concerns about a background check's security
After filling up the form, make the payment, and your application will be sent for processing. Applications have to be submitted at least 72 hours before departure for the US.
If you are eligible, you will get an "Approved" ESTA US visa.
If you have already applied for ESTA USA Australia, you can check ESTA status online.
2.

What are the Requirements for ESTA for Australian Citizens?
Valid Passport – You need a valid Australian passport that hasn't expired. Also, you need an e-passport (which is electronic-chip enabled) that a machine can read. This saves time and paperwork at airports.
Working E-mail ID
Other relevant documents
Payment Card for the application fee
Also, please remember that your application might still get rejected even with all the proper documents if the authorities don't deem you fit based on your health, financial and general security information, including any criminal records.
The ESTA goes through various databases during the applicant's screening, like passport application, travel and Visa, visa revocation, criminal records, and the public health department databases to determine your eligibility.
4.

Important Information and Advice for ESTA USA- Australia Application
If your application is approved, you will get a confirmation mail (usually within 72 hours), and you can visit the US with the visa waiver, but not for more than 90 consecutive days. For extended stays exceeding 90 days, you will need a visa even if your country is under the Visa Waiver Program. (What is VWP program?)
Your confirmed ESTA is valid for two years with multiple entries. However, if your passport expires during this period, your ESTA shall also expire.
You need an e-passport (electronic-chip installed) to apply for an ESTA.
You need an ESTA even if you're just transiting in the US for a couple of hours. The US Department of Customs and Border control classifies a transit as an entry into the US, and you will require an ESTA for that. (How to get US transit visa?)
You don't need to carry a hard copy of your ESTA to the airport as the entire system is digital, and the airline will automatically be informed.
Do not overstay in the US for more than 90 days following the ESTA rules. Otherwise, you might be banned for life from ESTA and can even be blocked from Visa.
5.

Benefits of ESTA US visa Australia
Quick application processing time, unlike the traditional visas, which take up to 180 days sometimes.
It can be used for short trips to the US for tourism, business, or healthcare.
Allows multiple entries in a reasonable timeframe.
Hassle-free online application without any interviews or a lot of paperwork.
It is cheaper (78$) than a visa application (160$)
Since the entire system is digitally enabled, ESTA can be recovered if lost.
As an Australian citizen, you must benefit from being one of the 39 VWP countries by applying for an ESTA when traveling to the US. Relieve yourself from the extensive process of applying for a non-immigrant visa by using an ESTA. But remember not to overstay your limit.
However, if you don't get an ESTA, you can always apply for a non-immigrant American Visa and visit the US.
DO YOU NEED SOME HELP?
Frequently asked questions: