ESTA Australia: Do You Need ESTA When Visiting USA?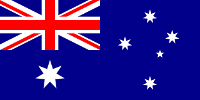 ESTA for Citizens of Australia
Country: Australia
ESTA Required: Yes
All information listed below is intended for citizens of Australia who are traveling to the USA.
ESTA has changed the way citizens of Australia travel to the USA. Since the introduction of the Visa Waiver Program, all citizens of Australia have to obtain an ESTA instead of a Visa when visiting the USA.
1.

Can citizens of Australia travel to the USA with ESTA?

Yes, all citizens of Australia are eligible to travel to the USA without obtaining a Visa and instead can use the Electronic System for Travel Authorisation.

ESTA allows citizens of Australia to visit the USA for a period no longer than 90 days and if the visit is for business, travel or transit purposes. In this case, you don't need to obtain a standard Visa.
2.

Is Australia one of the VWP countries?

Australia is one of the Visa Waiver Program countries which includes more than 20 countries overall.

Because of this, citizens of Australia can enjoy Visa-free travel to the USA.

Only citizens of any of the VWP countries can travel to USA with an ESTA. Giving more travel freedom to citizens of Australia as well.
3.

When do I need a Visa to travel to USA?

All citizens of Australia have to apply for an ESTA when traveling to the US. However, there are specific rules that apply to travel with ESTA.

If you plan on staying in the USA for more than 90 days and/or your plans do not involve business, travel or transit, you won't be able to use ESTA.

In this case you have to apply for an appropriate Visa.
4.

When to apply for ESTA?

You should apply for an ESTA at least three days before traveling to the USA. However, it is best to apply as soon as you can, because in some situations it could take longer for you to get your ESTA approved.

Usually it takes about two business days for an ESTA application to be approved and it is all done online via the ESTA online application.

When applying for ESTA keep in mind that this form of travel authorisation is valid for two years or until the expiration date of your passport. This means that you might need to renew your passport beforehand.
ARE YOU AN AUSTRALIAN VISITING THE USA?
---
Apply for an ESTA today if you plan on traveling to the USA from Australia
Apply for USA ESTA Today
5.

What is ESTA group application?

ESTA allows for a single person to apply for ESTA by making a single payment and application for up to 50 people.

In this case, all of the people included in the application do not need to travel together. But a single ID number will be issued to identify all of the applicants.

This makes group travel and travel authorisation for travel to USA faster and easier. However, before making a group application make sure that all members of the group have valid documentation.
6.

Do I need to carry a copy of my ESTA to airport?

It is not necessary to carry a copy of your ESTA to the airport when traveling under the VWP. However, some airlines require to carry a copy of your records. In this case you will have to have a printout. To avoid any problems when traveling to the USA it is good to have a copy on you even if it is not mandatory according to the US regulations.
7.

How can I check if my ESTA is valid?

To check if your ESTA is still valid you have to fill in the online application form and it will show the validity of your travel authorisation.

Your ESTA will be valid for two years from the moment of ESTA approval or until the moment of your passport expiration if it comes sooner. If your ESTA is no longer valid, you have to apply for a new ESTA using the online application form.
DO YOU NEED SOME HELP?
Frequently asked questions: