ESTA for Australian Citizens: What Do You Need to Know When Visiting the USA?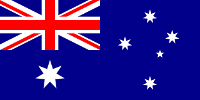 ESTA for Citizens of Australia
Country: Australia
ESTA Required: Yes
All information listed below is intended for citizens of Australia who are travelling to the USA.
The ESTA (Electronic System for Travel Authorization) has changed the way citizens of Australia travel to the USA.
Since the introduction of the Visa Waiver Program, all citizens of Australia can travel to the USA with an ESTA instead of a visa. Keep reading for everything you need to know as an Australian travelling on an ESTA.
1.

What is an ESTA?

An ESTA is an Electronic Travel Authorization that allows citizens of countries within the Visa Waiver Program to travel to the USA without a visa provided their trip complies with certain criteria.

It was introduced in 2009 primarily in response to fears of terrorism. It allows for Homeland Security to quickly scan potential new arrivals through various criminal and terrorist databases.
2.

Is Australia one of the VWP countries?

Australia is one of the Visa Waiver Program countries which includes 39 countries overall. Because of this, citizens of Australia can enjoy Visa-free travel to the USA.
3.

When can citizens of Australia travel to the USA with an ESTA?

Australian citizens can travel to the USA on an ESTA instead of a visa if their visit is for no longer than 90 days and for purposes including business, travel, transit or medical.

Australians also need to fulfil other requirements such as not having visited certain countries in recent years, and not having a communicable disease (not including HIV).

If you are planning to travel for longer than 90 days or for reasons other than business, travel, transit or medical, then you will need to apply for a visa.
4.

When should I apply for my ESTA?

It usually takes anywhere from 20 minutes to two business days for an ESTA application to be approved.

You should apply for an ESTA at least 72 hours before travelling to the USA. However, it is best to apply as soon as you have your flights booked just to be safe.
ARE YOU AN AUSTRALIAN VISITING THE USA?
---
Apply for an ESTA today if you plan on travelling to the USA from Australia
Apply for USA ESTA Today
5.

Do I need an e-passport to apply for an ESTA?

Yes, you do need an electronic passport to be able to apply for an ESTA. If your passport is an e-passport, it will have a symbol on the front that shows it has an electronic chip.
6.

How long is my ESTA valid for?

Your ESTA will be valid for two years from the moment it is approved, or until your passport expires if that comes first.

Be sure to check the date of your passport's expiration in case you need to renew it before you apply for your ESTA.

If you've applied for an ESTA in the past but can't remember when, you can check if it is still valid here.

If your ESTA is no longer valid, you'll have to apply for a new ESTA using the online application form.
7.

Do I need to carry a copy of my ESTA to airport?

No, it is not necessary to carry a copy of your ESTA to the airport when travelling under the VWP. As the system is electronic, your airline will be automatically notified as to whether or not you have a ESTA.

However, some airlines may require that you have your own copy. Check with your airline or bring a copy with you just in case.
8.

What is the ESTA group application?

A group ESTA application can be completed for families or groups of up to 50 people.

This means that one person completes the application for everyone all at once, the individual passport details are entered for each person and one application fee is paid. This can save a group time and money.
DO YOU NEED SOME HELP?
Frequently asked questions: