ESTA Application for Ireland Citizens: Apply for USA ESTA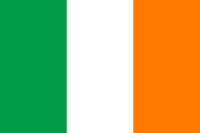 ESTA for citizens of Ireland
Country: Ireland
ESTA Required: Yes
Following is the most important information for all Irish travellers who are visiting the USA.
Because ESTA is not a Visa, all travellers shall introduce themselves with the different aspect of ESTA which stands for Electronic System of Travel Authorisation.
1.

Can citizens of Ireland travel to the USA with ESTA?

All citizens of Ireland are eligible to use the Online ESTA Application System when applying for a USA travel authorisation.

This means that when visiting the USA from Ireland, you do not have to apply for a Visa. Instead you have to use ESTA application from Ireland.

However, there are certain regulations that apply to everyone traveling with an ESTA instead of a Visa.

Only citizens of one of the VWP countries are eligible for ESTA. Travellers from any country that is not included in the VWP shall apply for a Visa instead of an ESTA.
2.

Is Ireland one of the VWP countries?

The Visa Waiver Program includes countries from around the world, citizens of which can use ESTA to travel to the USA.

Ireland is among more than 20 VWP countries and the newest updates on the program has not changed that. This means that all citizens of Ireland are eligible for ESTA application and can travel to the USA without having to obtain any form of a Visa.

You can learn more about VWP in general here.

It is important to follow up with all updates on the Visa Waiver Program since any changes could affect you and your travel plans. At the moment however, there is no evidence of Ireland having its status changed.
3.

Things you need to know when traveling to US from Ireland.

Irish citizens travelling to USA who are using ESTA as a form of travel authorisation, are still regulated by the general travel regulations.

These include:
laws applying to baggage that can be taken on board of an airplane
background checks
traveling with medication etc.
And of course, the importance of obtaining quality travel insurance when traveling.
4.

If the citizen of Ireland has two passport, which should be provided in ESTA application?

Citizens of Ireland, who are two passport holders can use the passport of a VWP country to obtain an ESTA. However, there is no guarantee that an ESTA will be granted, because different background checks could provide information that you are not eligible for this form of travel authorisation.

Only a valid passport of one of the VWP countries can be used when applying for ESTA via the Online Application Form.

With any more specific questions or problems related to USA travel with two passports, you should visit the closest US embassy for expert advice in legal US immigration.
TRAVELLING TO THE USA FROM IRELAND?
---
If you plan to visit the USA as a citizen of Ireland its time to apply for ESTA!
Apply for USA ESTA Today
---
More About ESTA
The ESTA is regulated by the American government, therefore all US visitors who are traveling under VWP, should take into account that there are specific regulations specifying how and when ESTA can be used.
When is ESTA eligible for travel to the USA?
ESTA can only be used as a form of travel authorisation when traveling to the USA for business, transit or travel purposes and if the visit does not exceed 90 days.
This simple form of travel authorisation can only be used by citizens of the Visa Waiver Program countries.
When applying for ESTA you are required to have a valid passport.
Your passport validity directly affects the validity of your ESTA, therefore it is important for you to hold a valid passport or to renew it before applying for an ESTA.
How long is ESTA valid for?
After ESTA has been granted to a citizen of one of the VWP countries it is valid for 2 years or until passport expiration date of the ESTA holder.
Within the 2 year period of ESTA being valid, you are allowed to visit the USA for multiple times with each visit not exceeding the 90 day stay period in America.
To check your ESTA validly, you can use a simple online form.
In case your ESTA has expired, you will have to apply for a new travel authorisation.
After you apply for an ESTA via the Online Application Form, an answer about the authorisation will be provided in no more than 3 business days.
DO YOU NEED SOME HELP?
Frequently asked questions: