ESTA Slovenia: Traveling to the USA Visa-Free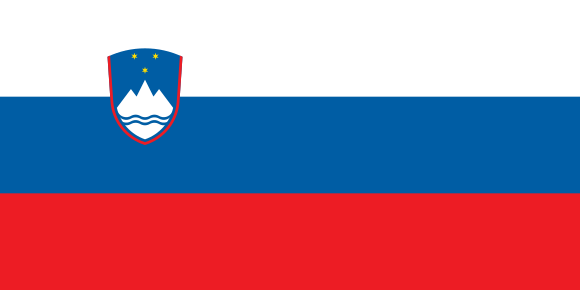 Even though, Slovenian citizens can apply for an ESTA, get approved to travel to the USA, it is important to know what the regulations of an approved ESTA are, and how they differ from what a Visa allows.
Therefore, it is strongly recommended that all citizens of Slovenia familiarize themselves of what does it mean to travel to the USA with an ESTA as a member of the Visa Waiver Program.
1.

FOR WHO AND WHAT IS AN ESTA MEANT FOR?

ESTA, short for Electronic System for Travel Authorization, essentially is, as the name implies, a travel authorization.

It was made under the Visa Waiver Program, in which currently there are 39-member countries. These countries are considered "safe enough" to not have their citizens obtain a Visa, rather fill out an online form called ESTA.

An ESTA ensures an easier, quicker and more comfortable applying process to travel to the USA. No need to contact the Embassy of the United States of America to get a meeting and talk about getting a Visa.

Nevertheless, there are some rules and regulations on even the citizens of the VWP countries. The fact that an individual is a citizen of a country that is in the Visa Waiver Program does not automatically give them the green light for applying to an ESTA, or better yet its approval.

You must meet the below criteria in order to qualify for applying for an ESTA:
Your reason for travel is leisure, business or transit.
Your visit in the USA must be only 90 days or less.
If you have decided to have a long road trip all over the USA that will take more than 3 months, you MUST obtain a non-immigrant Visa, an ESTA will not work.
Or if you are planning on studying or getting employed in America, then an ESTA will also not work for your case, apply for a Visa.
ESTA is meant for short-term traveling in the United States.
Even though, it is a limited time, an approved ESTA is valid for two years from the day of approval. What that implies – throughout the period of two years, you can travel multiple times to the USA, on the condition that each trip does not extend 90 days.
The only exception to the above rule is if your passport expires prior to your approved ESTA expires (sooner than two years). In that case, once your passport expires so will your ESTA expire along with it. Once you get a new passport, apply for an ESTA again.
VISITING USA FROM SLOVENIA?
---
If you are a Slovenian citizen planning a trip to the USA, apply for ESTA here and now!
Apply for USA ESTA Now
2.

WHAT DOES IT MEAN TO TRAVEL IN TRANSIT THROUGH THE USA?

Transit means that you are stopping in a certain country to switch flights or to refuel the airplane. The transit country is not your final destination.

Some countries let the passengers not obtain a Visa or any form of other travel authorization as long as these passengers do not go outside of the airport.

However, the USA has stricter rules and security checks, which means that they do not permit passengers in-transit to be on USA territory without a travel authorization.

Therefore, even if you are traveling from Slovenia to Brazil, through any airport in the USA, you must have an ESTA. As this process lets them check who they let in their country, even if for just a little while.

If you do not have any serious criminal offenses (jail for murder, rape, assault with a deadly weapon, etc.) you will most likely get approved for an ESTA for transit purposes.
PLANNING A TRIP FROM SLOVENIA TO THE US?
---
If you are a Slovenian citizen planning a trip to the USA, apply for ESTA before you make any travel arrangements.
Apply for USA ESTA Today
---
Certainly, you have many more questions regarding the process of applying for an ESTA or a Visa. Our FAQs section can help.
If you want to check if your ESTA is still valid, click here.
For more in-depth interesting information on traveling to the USA, read our Blog section.
DO YOU NEED SOME HELP?
Frequently asked questions: