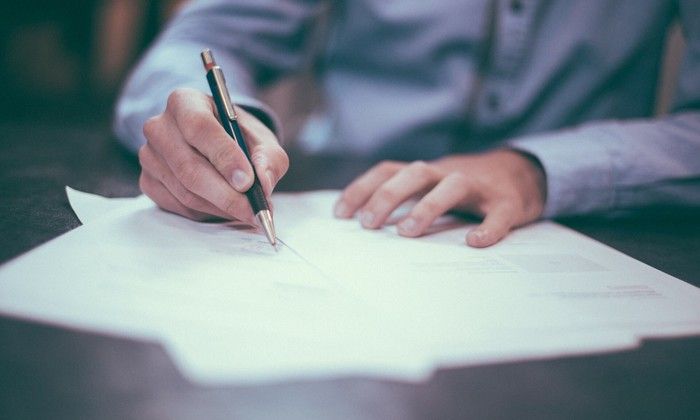 Any citizen that is traveling FROM a Visa Waiver Program country into the US will need to apply to the ESTA (Electronic System for Travel Authorization). There is a little bit of confusion about the ESTA and how to go about getting your authorization. A lot of people are unsure if they need to have an ESTA or not!
For any citizen that is coming from a country that is part of the Visa Waiver Program YOU STILL NEED to get prior authorization BEFORE you ever embark on your travels. With a little help from https://usaestaonline.com/ you will be able to have all of your documents in order before you leave.
If You Have a Visa
If you are coming from a country that requires visa travel to the US than you DO NOT have to use the system. Your situation does not require that you have an ESTA approval.
The VWP
The goal of the VWP is to make travel to the US easier from countries that are considered "safe". The agreement allows citizens to freely travel to the US for leisure and business without having to go through the long vetting process involved with a visa application however you still need to be approved for travel into the US from any country abroad regardless of the visa agreements.
A lot of travelers mistakenly think that the VWP (visa wavier program) in the US means that they do not need any documents to be able to travel to the US. While you do not need to apply for a visa as long as you are not planning on staying beyond 90 days you do need approval to enter the country.
The ESTA is an easy to use electronic approval system that we can help you to navigate so that you can get your approval quickly. The ESTA is a system that ensures that everyone entering the US whether they come from a Visa Waiver Country or not is legally eligible to enter the US.
Here are the VWP countries:
If you are traveling from one of the countries listed above you DO NOT need a visa but you do need a ESTA approval.
Not Just For Travel to the US
To heighten the effectiveness of this program you should know that you may NOT be able to board a vessel or plane headed to the US unless you have this document and are able to present it at check in.
If your journey will take you through the US on a layover you will also need to have this approval, even if you do not plan on leaving the airport. You will not be able to board your flight without it!
Who Can Get an Approval?
If your intentions are good and you are not banned from travel to the US or banned from leaving the host country than you should not have any issue in getting the ESTA approval. The application process is relatively simple and we will do all we can to expedite the process for you.
It is Not A Guaranteed Entry
The ESTA approval will allow you to board your mode of transport but you may still be stopped by customs. This is a necessary added layer of security that the US requires.
Recent Changes
The VWP for travel to the US often is updated or changed to best suit the needs of the US government. Recently for example the US Department of Homeland Security added this caveat as to whom it is that can apply for the ESTA:
"Under the Visa Waiver Program Improvement and Terrorist Travel Prevention Act of 2015, travelers in the following categories are no longer eligible to travel or be admitted to the United States under the Visa Waiver Program (VWP):
Nationals of VWP countries who have traveled to or been present in Iran, Iraq, Sudan, or Syria on or after March 1, 2011 (with limited exceptions for travel for diplomatic or military purposes in the service of a VWP country).
Nationals of VWP countries who are also nationals of Iran, Iraq, Sudan, or Syria.
These individuals will still be able to apply for a visa using the regular appointment process at a U.S. Embassy or Consulate. For those who require a U.S. visa for urgent business, medical, or humanitarian travel to the United States, U.S. Embassies and Consulates stand ready to handle applications on an expedited basis."
One of the best reasons to have a professional team help you with the application process is because the application itself often changes and the rules that govern the program are fluid and ever changing. Having an expert in your corner can help to keep you abreast of the latest regulations and help you to move your application through the process more efficiently.
Another change announced recently is:
"In addition, as of April 1, 2016, you must have an e-passport to use the VWP. An e-Passport is an enhanced secure passport with an embedded electronic chip. The chip can be scanned to match the identity of the traveler to the passport. E-Passports are issued by the proper passport issuing authority and must be in compliance with standards set by the International Civil Aviation Organization (ICAO). You can readily identify an e-Passport, because it has a unique international symbol on the cover."
Understanding these changes is very important to any traveler that is coming from a VWP country. The wrong passport can easily cause a great deal of delays.
Who Cannot Apply
If you have a Visa you cannot apply. If you have a communicable illness like HIV you cannot apply. If your family or relatives come from one of the "banned countries" list than you will not be able to apply online for the ESTA.
If you are banned from travel, a fugitive from the law or unable to supply the proper information you cannot use this system. Getting some help navigating the system will make the process a lot easier and can help you to understand whether you are able to apply. A little help will go a long way in helping to ensure you are making the right application for travel choices.
Apply Early
If you are from a VWP country and you do plan on traveling to the US or even through the US you should apply as soon as you know you will be traveling but BEFORE you book your flights. The process is quick but if there are any issues you will want to know that before you spend the money to book the travel. You can use the system up to 72 hours before your travel time but it is best to get your documents taken care of early on!
Get your ESTA approval fast and be ready to travel without any delays or hassles! https://usaestaonline.com is here to help! Get your ESTA started today!